Price Action Forex is an indicator design company. They provide the following services: indicator, copy trading, trade manager trading solution, and some educational materials. The presentation doesn't look trustworthy at all. The devs avoided explanations of how the system works.
Is this indicator a viable option?
We are completely sure that this is a scam company that just wants our money for delivering nothing. We'd like you to stay away from it.
How to start trading with Price Action Forex
It was a challenge for us to gather all relevant intel and come up with the rest to let you make a smart decision.
We have to trade manually using this system because it only informs when an order should be placed.
The system uses a Price Action strategy as the main one.
There is a claim that there are "over 701,463 traders trusting this strategy worldwide."
We should rely on stable profits if it's true.
It can work with Forex, Indices, Commodities, Stocks, Scalping signals.
The developers have thirteen years of experience.
We can enhance our trading knowledge with free trading analysis.
We may ask questions if we want.
They allow us to have an "entrance ticket."
We can rely on 24/7 support.
The best win rate can be up to 90%+.


They have a secret behind this system.
An indicator has this strategy on the board.
"The world's leading banks control over 79% of the Forex volumes. And this provides the power to control the prices in the short-run and long run. Traders try to apply strategies to the market which is not controlled by them. This is the reason for such a high failure rate in this market."
PAFX Secret Indicator provided us with access to a "secret strategy."
They focus on the trading around how the banks' trade.
"Banks frequently manipulate asset prices to hunt for retail traders' stop losses. How they do it is by raiding prices above or below supply demand zones, significant highs, and lows."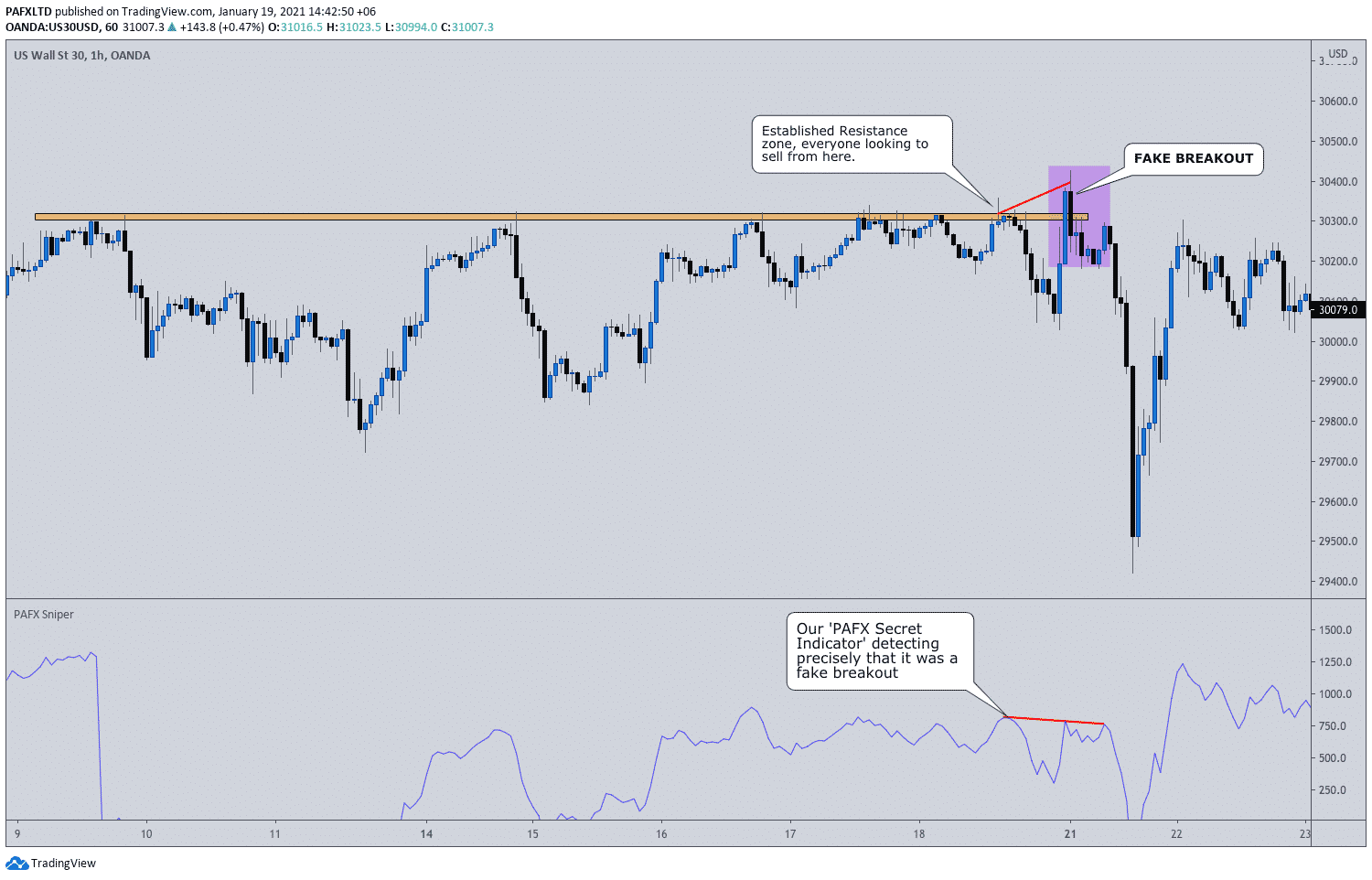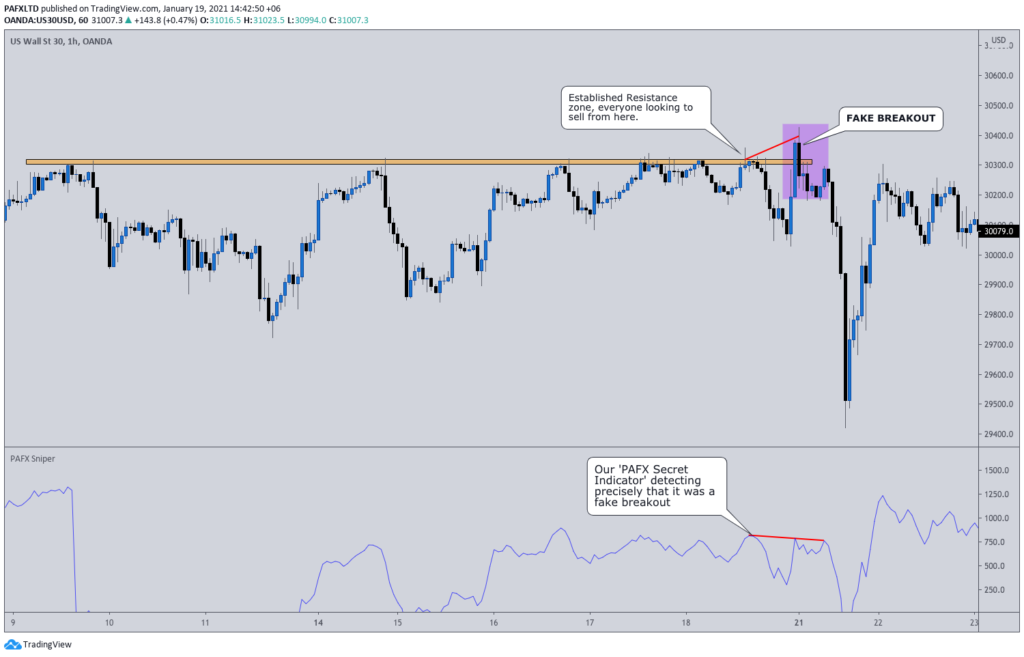 The breakdown strategy should be checked by the system if it's a true move.
The indicator can do the following "if we see, the price has broken a high, but the indicator has not, it simply means that the high is fake and we should look for selling opportunities. Vice versa, if the price has broken a low, but the indicator has not, it means that the low is fake and we should look for buying opportunities."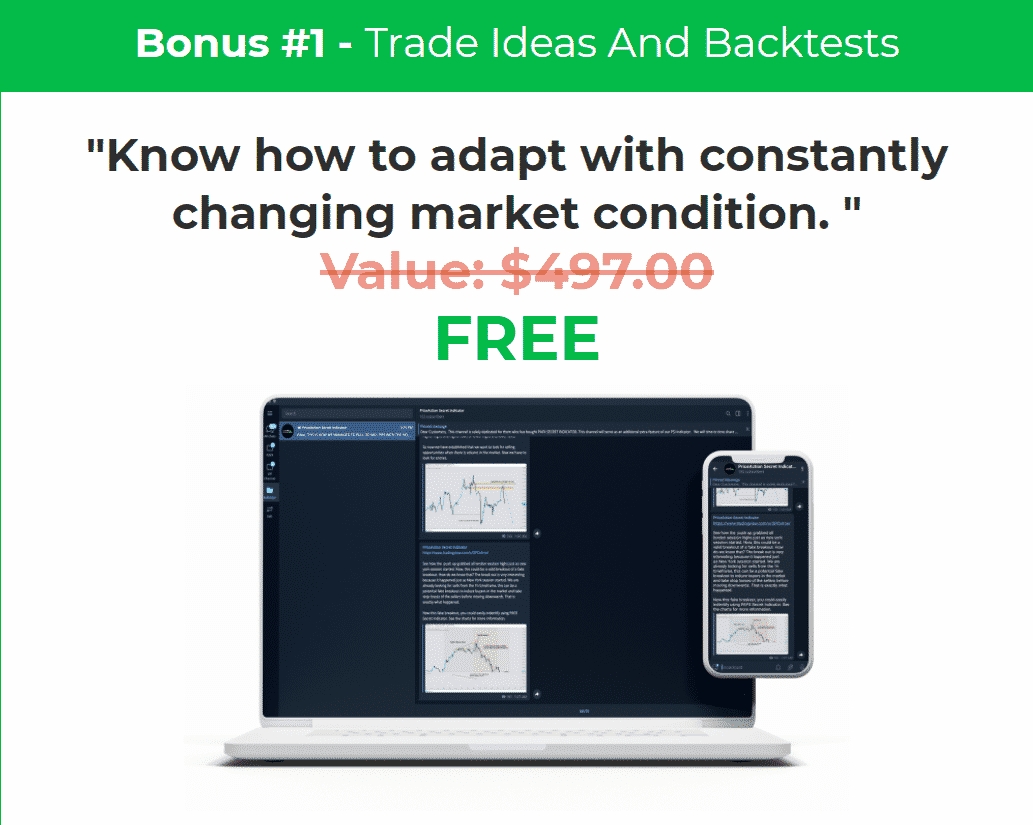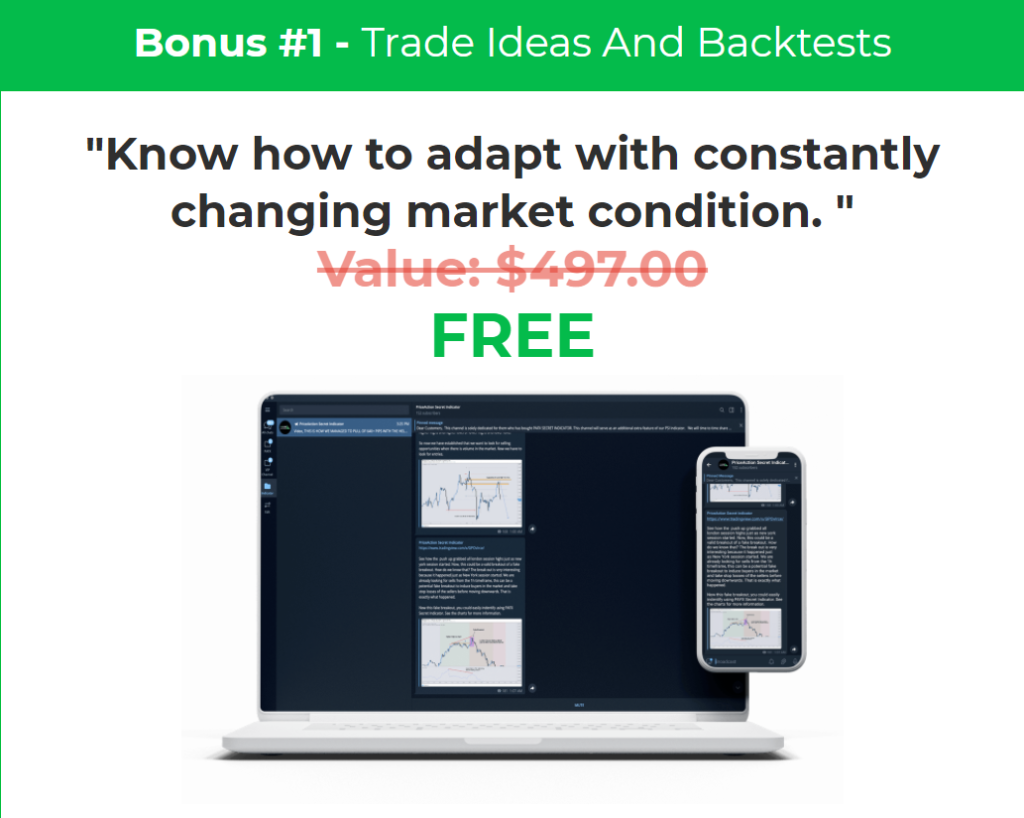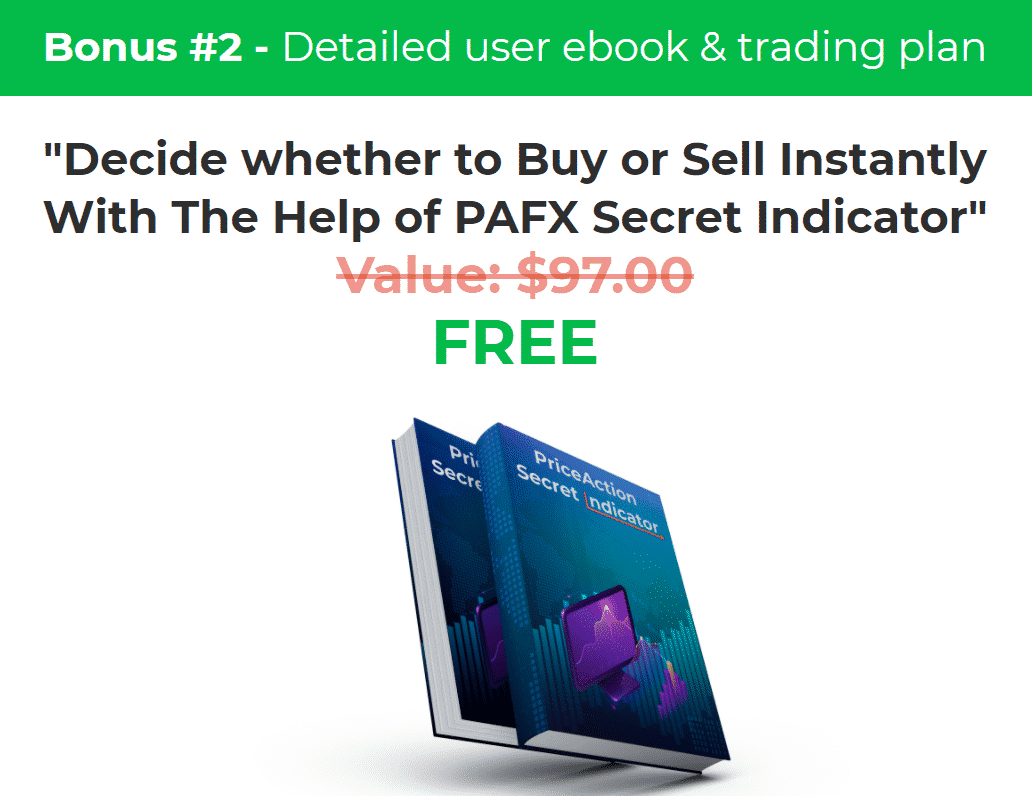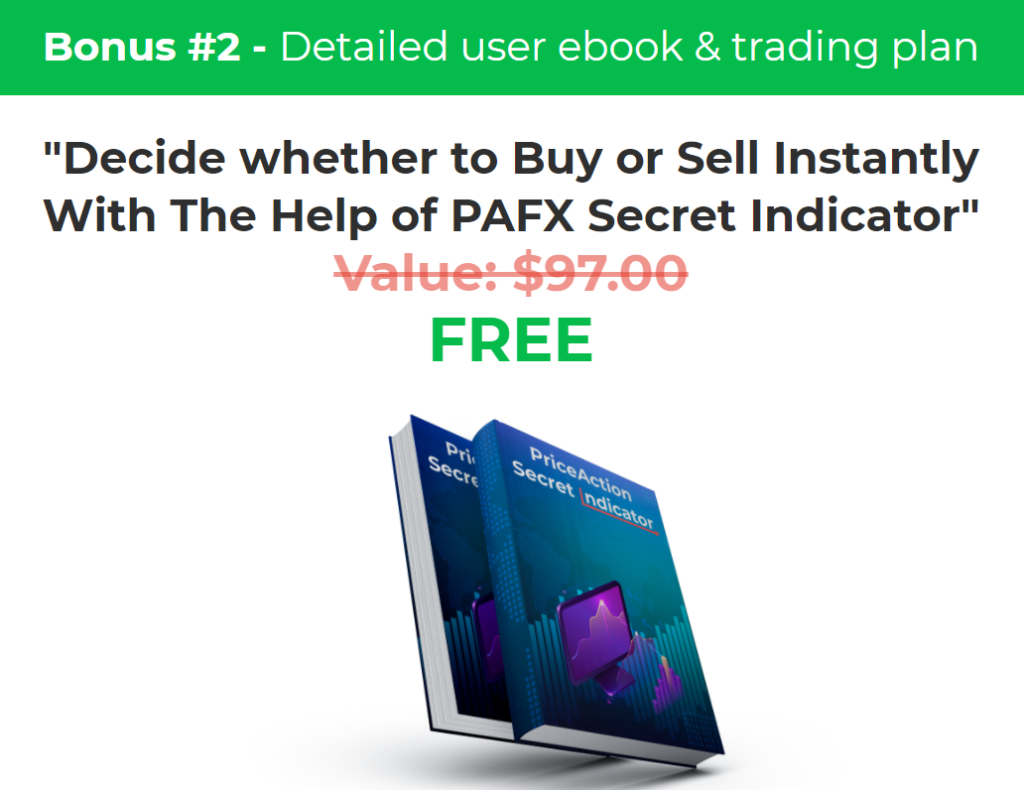 The system can be purchased for $79. The previous price was $179. We can rely on that the package includes software, trading ideas, backtest, and a book about how the system works.
Price Action Forex backtests
We have no backtest reports provided. It's a huge loss because we don't know if the system got proper testing. It's important because we have to know details about win rate, accuracy, drawdowns, average win and loss, if the system used Martingale to recover, and so on.
Trading results
The developers decided not to prove their claims by trading results that everyone can check. It's a huge con. They know that we want to see them, but they avoided providing us with the details. It means that they are highly likely to be scammers. It's important for us to understand if the system can handle current market conditions remaining profitable. We have to check win rate, absolute growth, broker, average monthly gain, closed orders, trading pairs, profitability, etc.
Other notes
The system is a scam and should be avoided. The developers hide everything we need to make a wise decision.
People feedback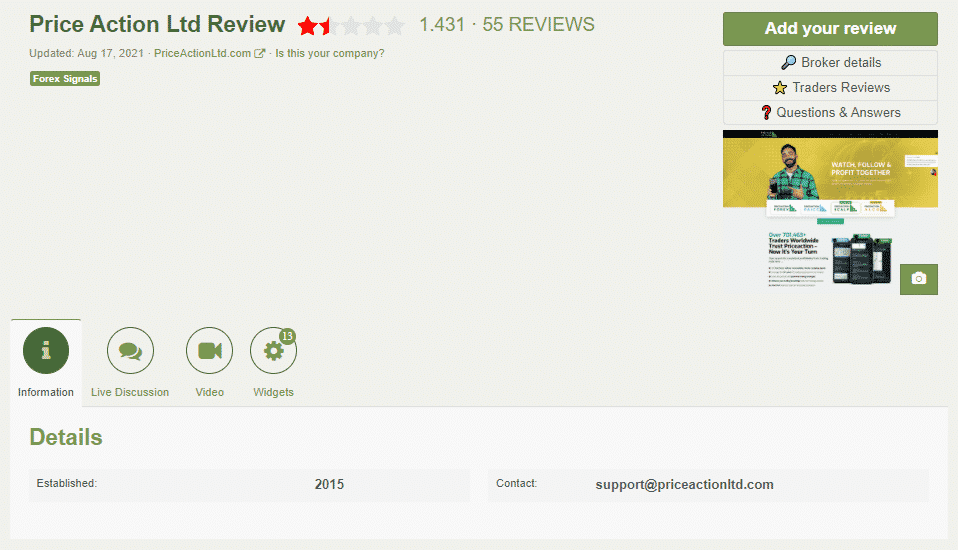 We have a page of Price Action Forex Ltd. on the Forex Peace Army. There are 55 reviews written with a 1.4 rate. No one was happily using it.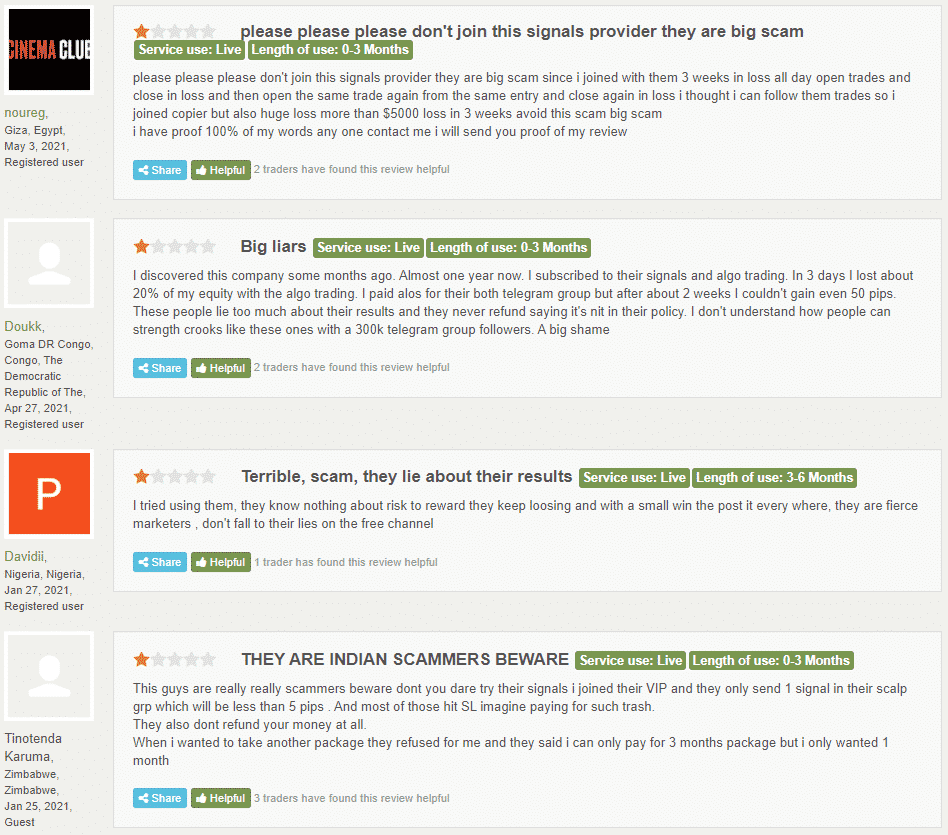 The company has only scam services or products on the board. They have no happy clients at all.
Wrapping up
Advantages
A page on Forex Peace Army created
Disadvantages
No team revealed
No risk or money management advice shared
The presentation doesn't include backtest reports
No trading results shown
Horrible testimonials about the company
No refund policy provided
Price Action Forex Ltd is a company that acts like a scam. They introduced an indicator that doesn't have any proof of working on a demo or real account. The developers rejected even providing backtest reports. So, they could not even test the system well. We can't suggest you use services from this company.