Disclaimer: The information provided here does not constitute any form of financial advice. Readers are fully responsible for conducting their due diligence before making any investment decisions.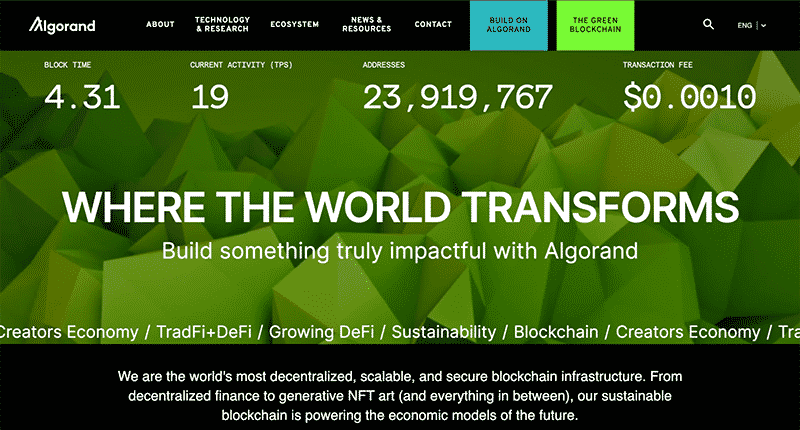 Algorand: Market Sentiment
In this regard, we'll look at the Fear & Greed Index (FGI), which impacts many of the leading cryptocurrencies, like Algorand. Interestingly, the index's current reading is 10, the lowest it has been for several months.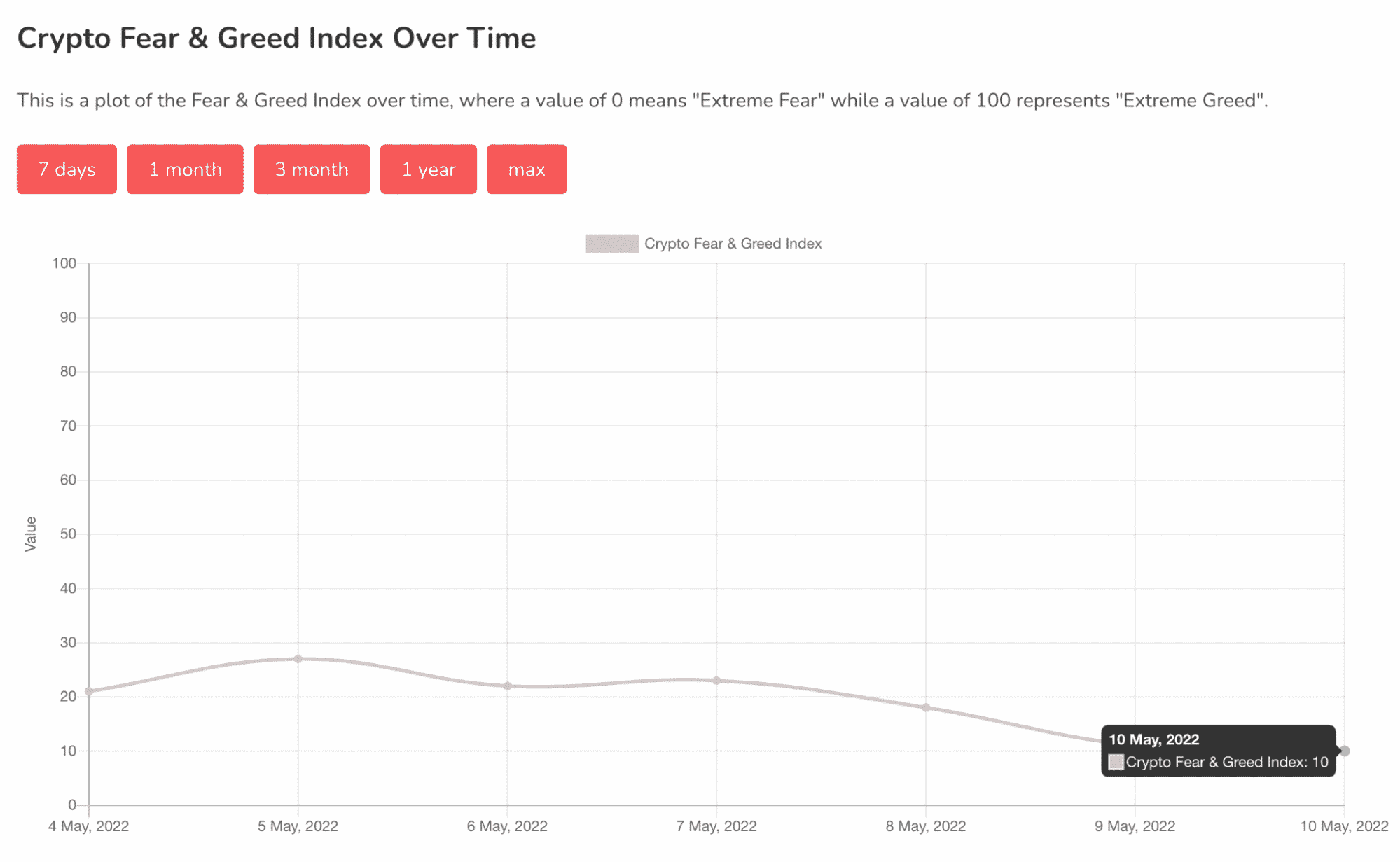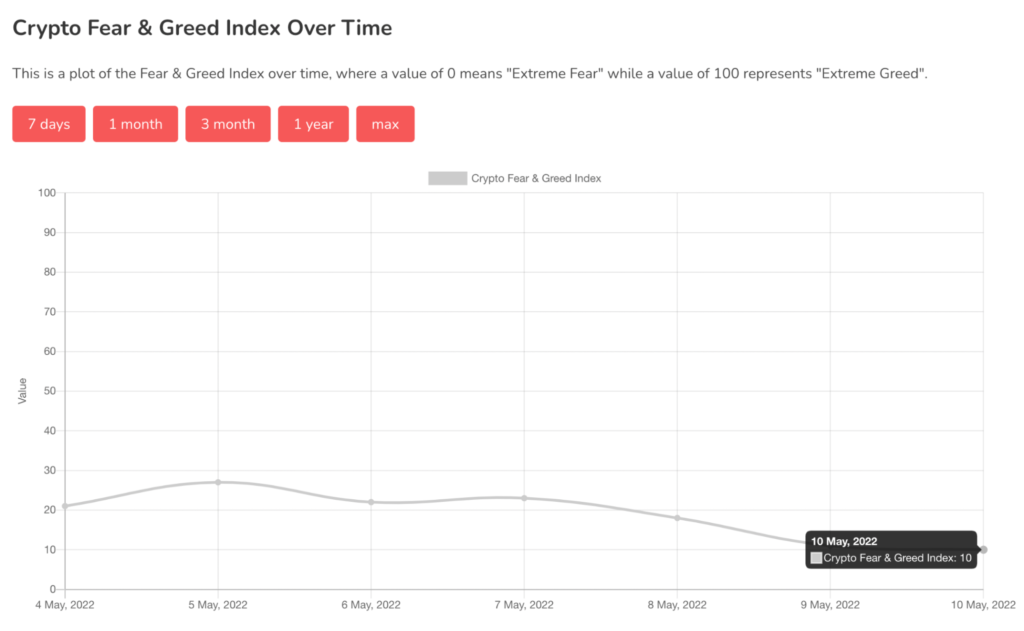 A figure of 10 typically suggests fear or 'extreme' fear, which represents buying opportunities. While the FGI is usually a leading indicator, it's not always accurate, especially considering that the overall market has been on a bear run for several weeks.
Such a decline has been caused by numerous factors like an overall confidence loss in crypto, economic pressures brought on by events like the Russia-Ukraine war, and China's clamping down on cryptocurrencies.
Although we mentioned how the FGI is not entirely reliable, the chart below shows some notable correlations between it and the price of ALGO, especially where it reaches the fear region (around the 20 mark).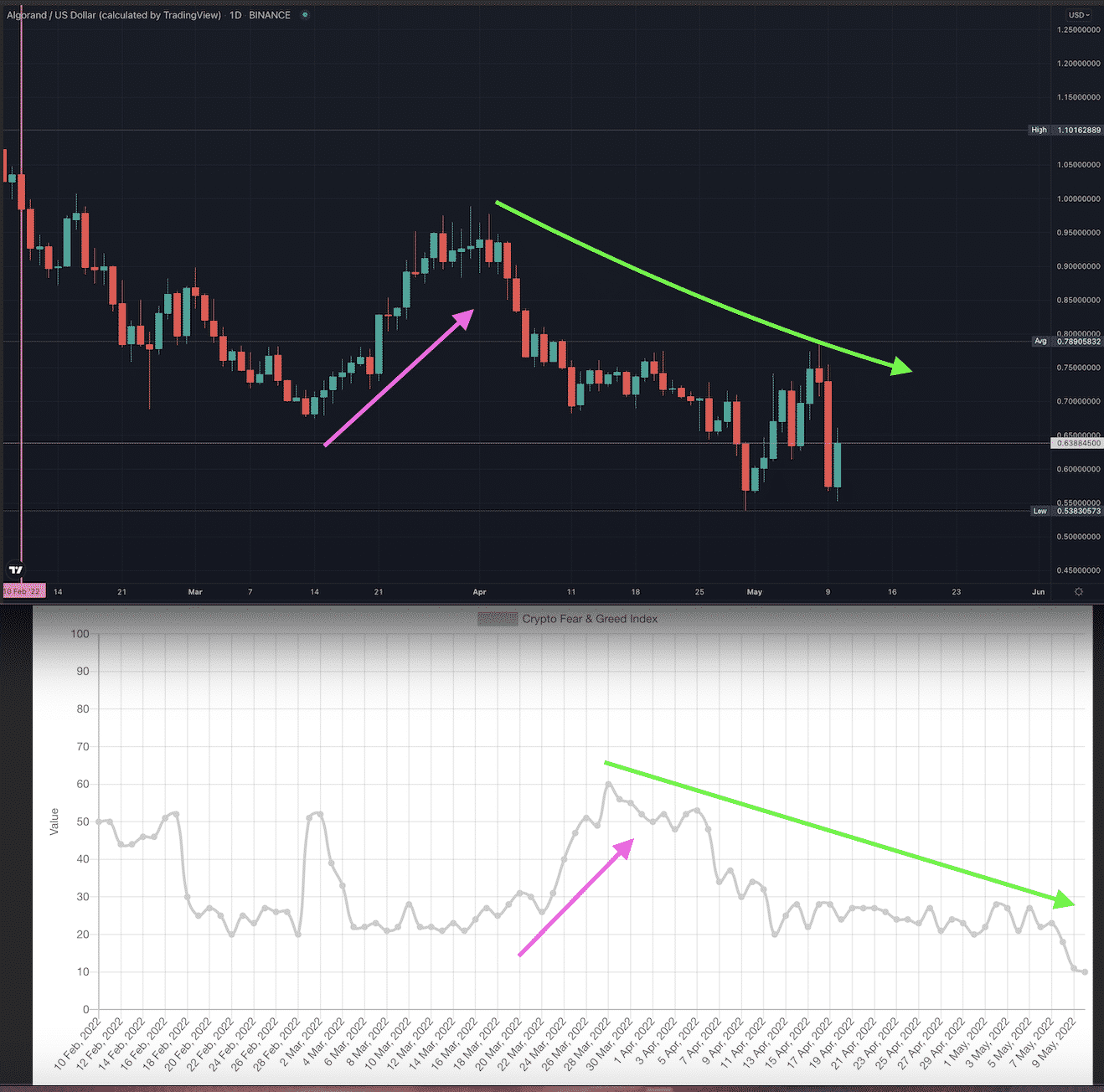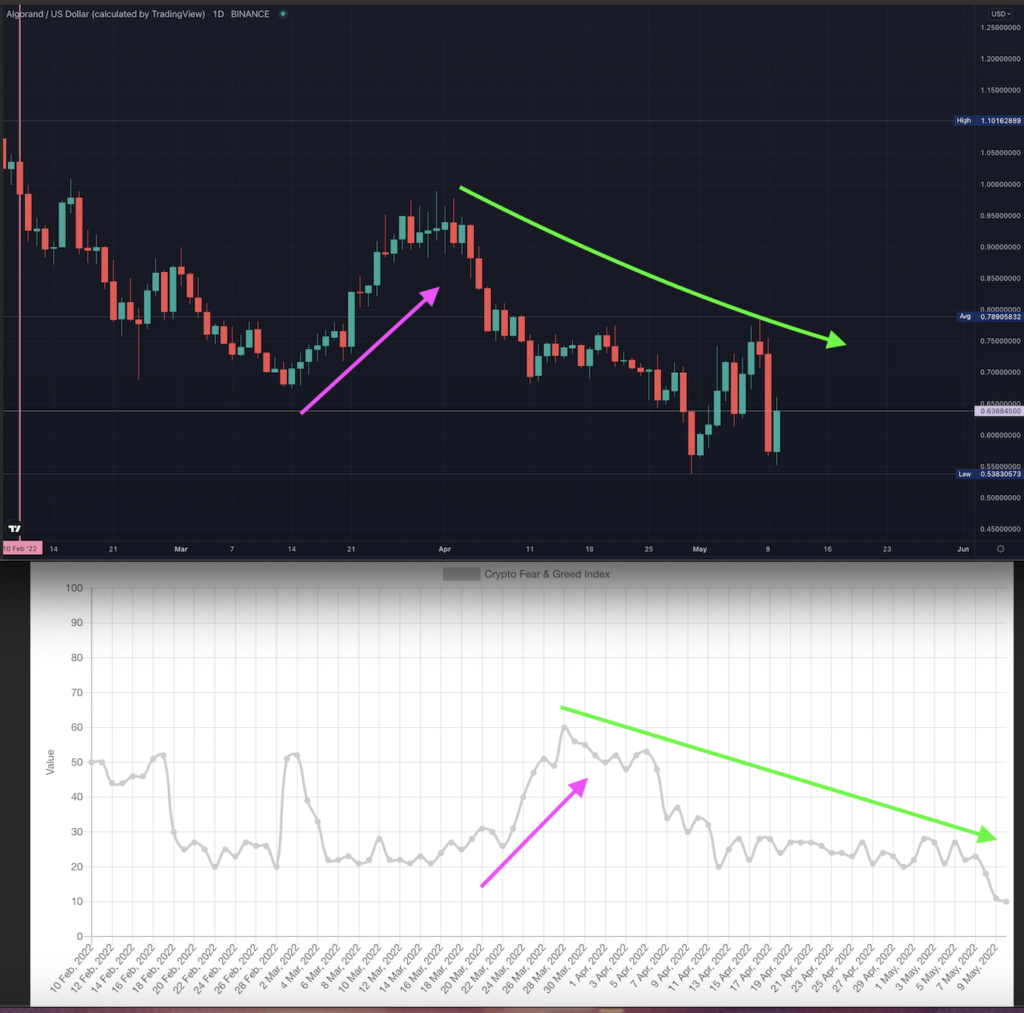 This may suggest that, while most coins are losing value, the market may correct itself to some extent to the upside eventually.
Technical analysis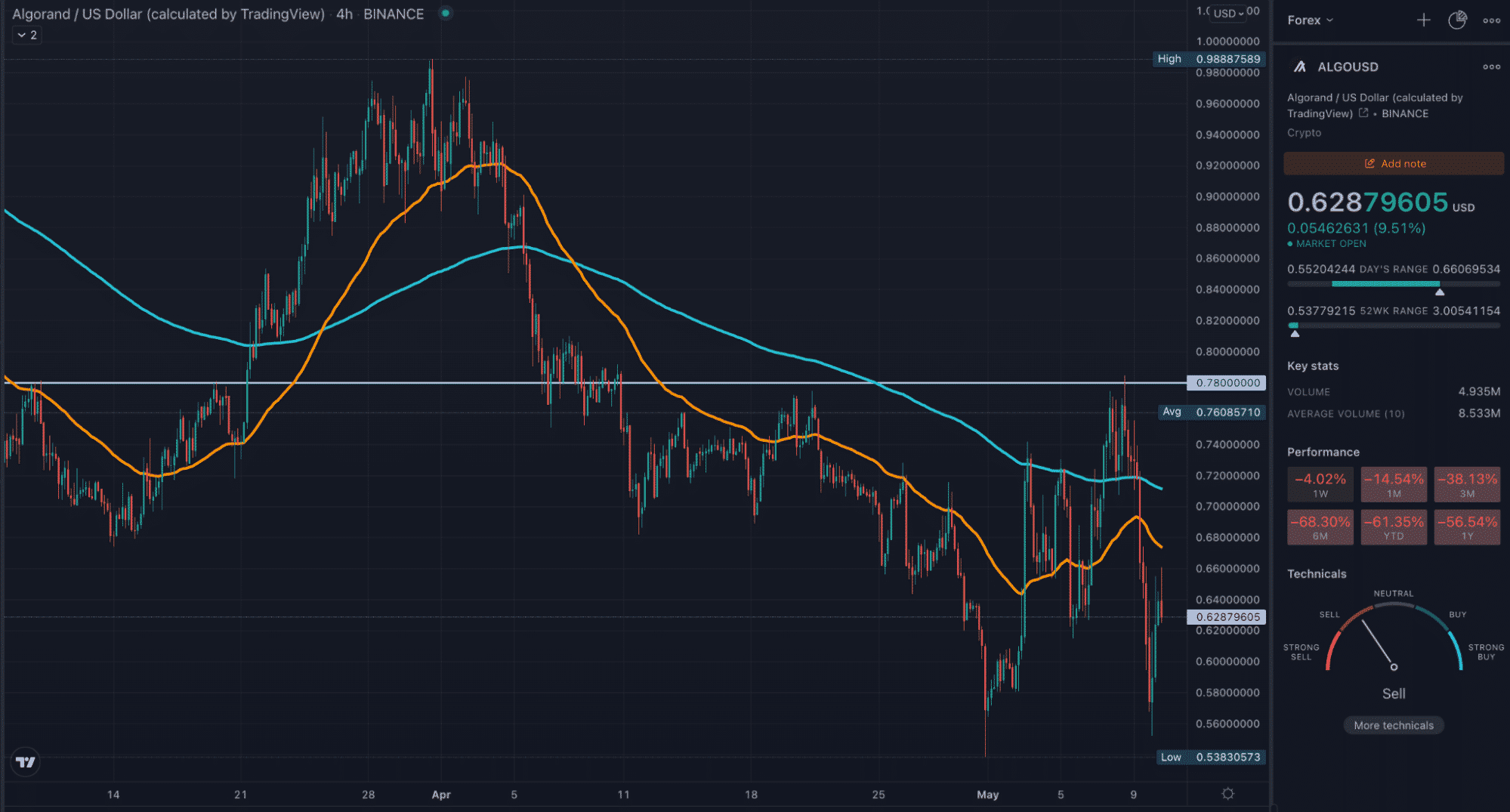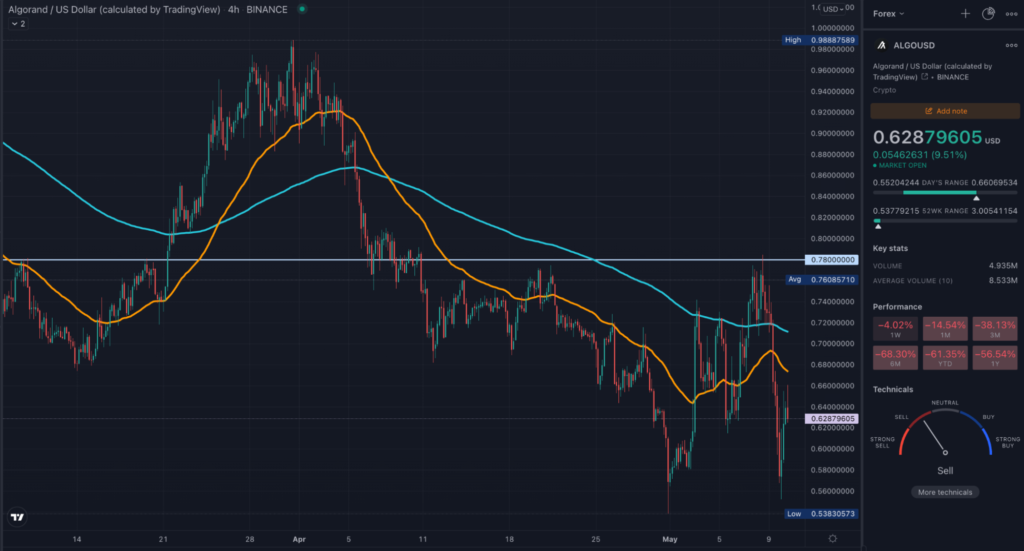 We believe it's best to look at the 4HR chart for technical analysis. While a higher time frame is usually better, this chart can provide an earlier bullish signal. It's evident that ALGO is in a downtrend by looking at the slope of the 50-day (orange) and 200-day (moving averages).
Furthermore, we can see the price is well below the two, and the 50 hasn't crossed above the 200, both of which are usually the buying triggers. We believe that if ALGO reaches the $0.78 mark, it may present a bullish scenario, but for the meanwhile, it's still bearish.
Fundamental analysis
Here, we examine whether Algorand has sound fundamentals by looking at recent news and the underlying features of this blockchain. For the latter, the most significant is Algorand becoming the official blockchain platform of FIFA.
Aside from the upcoming 2022 Qatar World Cup, this will provide much-needed exposure. Overall, Algorand is a fundamentally sound project. It has experienced developers, a substantial community, and an ambitious goal of becoming one of the leading application-building platforms in cryptocurrencies.
Yet, the main problem we see is competition, despite ALGO being in the top 30 presently. Many other higher-rated blockchains like Solana and Avalanche can also build applications, create smart contracts and use non-mining mechanisms (like proof-of-stake) to foster incredible scalability and ultra-quick transactions.
Therefore, Algorand will have a challenge differentiating itself in the quest of becoming a so-called 'Ethereum killer.' On the plus side, this token is relatively cheaper than some of its competitors, meaning it potentially has more room to grow than other projects.
Algorand (ALGO) Price Prediction: 2023-2025
Despite the present bearishness, Algorand still has growth potential for 2023 and 2025, according to several forecasting sites.
Most prediction platforms use similar algorithms to make their forecasts, which are usually quite conservative. It's best to be cautious about where coins like ALGO could be in the coming years, considering the present bearish climate.
2023 forecasts
The average estimate we derived for this token from numerous forecasting sites was $1.19. This suggests ALGO is likely to increase by 2X or 100% at the max, which, by 2023, is possible.
Gov Capital was the most optimistic of the resources we explored, with the lowest and highest values of $1.16 and $1.56, respectively.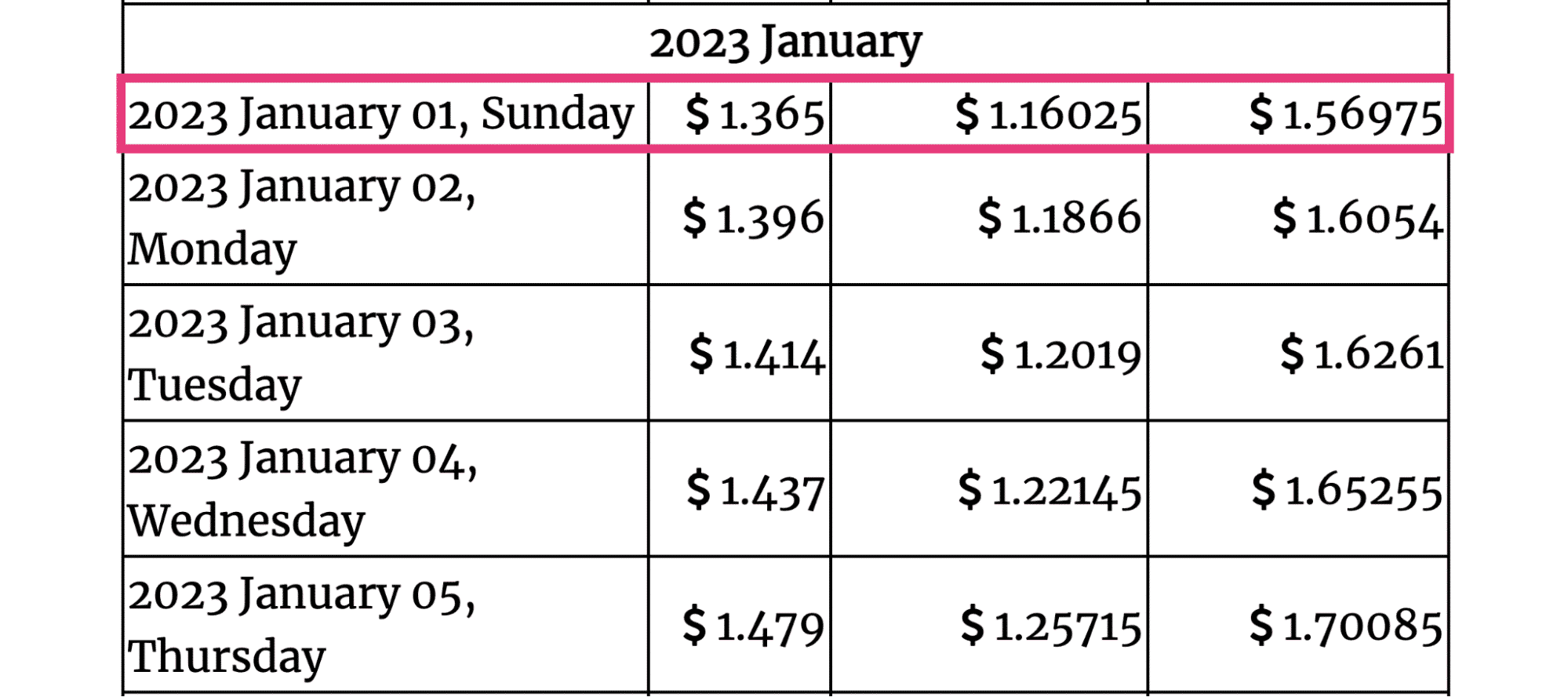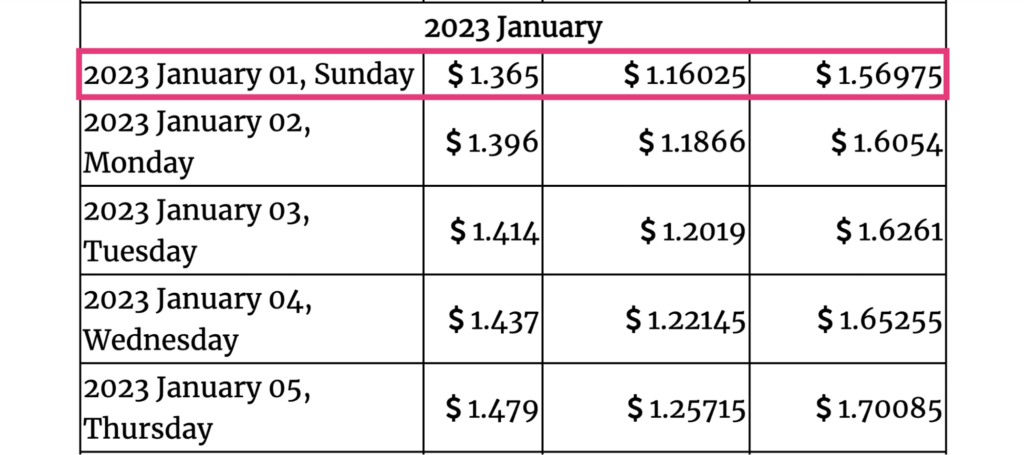 2025 forecasts
For 2025, $3.04 was the average, more than double the previous figure. Again, Gov Capital was the outlier as the site forecasted a minimum price of $5.67 with a peak value of $7.67.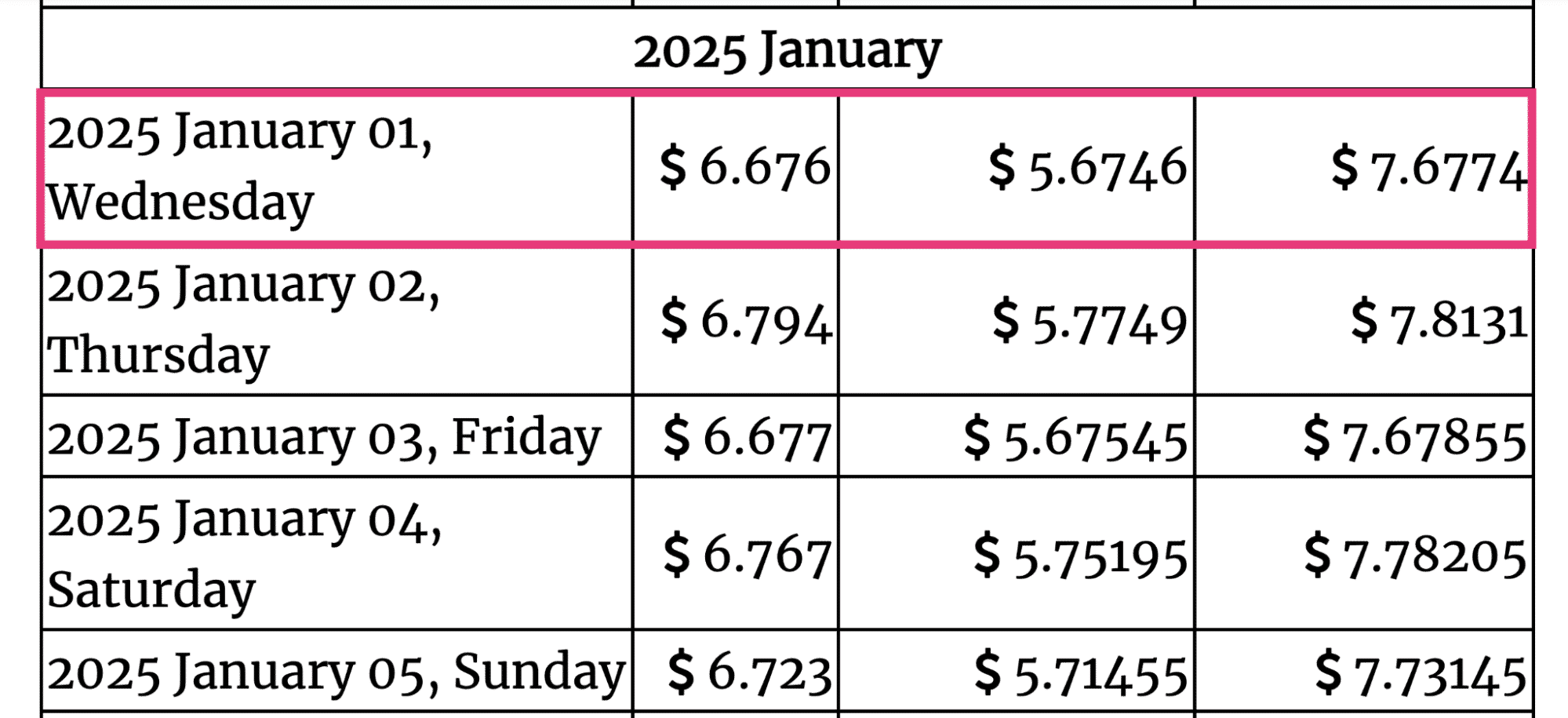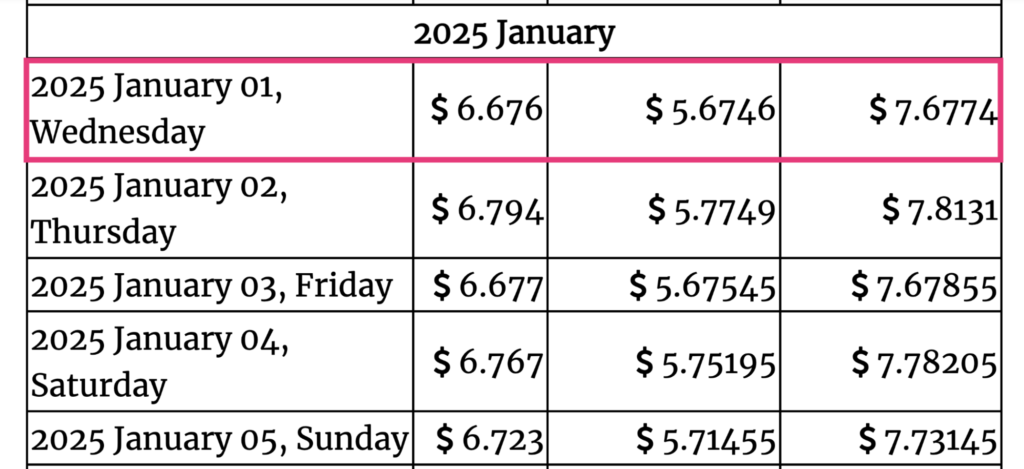 Algorand Frequently Asked Questions (FAQs)
Is Algorand real?
Yes, it's one of the most popular blockchains and was launched in 2019.
What is the ALGO price today?
$0.62 or 62 cents.
Will ALGOs price reach $10?
Ten dollars is feasible within a few years, albeit that it would take a roughly 16X increase to get there.
Should I buy ALGO?
As with any other cryptocurrency, ALGO is not entirely risk-free, and there's a real possibility this network may not have enough future adoption. While it does have some fundamental value that may convince investors to buy its token, it faces stiff competition in the smart contracts/application blockchain industry.
Where do I buy ALGO?
Binance, Coinbase, Gate.io, KuCoin, Huobi, Bitfinex, Kraken, and Bybit are among the popular platforms to buy ALGO.