Pterodactyl Forex Robot is an automated trading system that is said to have made a total profit of $51,612 for the last 30 days. The vendor claims that this robot is capable of finding the most lucrative trends. They have claimed that it can do so without unnecessarily increasing the risk level.
Is this a reliable Forex trading system?
On the official website, the seller has highlighted some of the profit figures for this EA. They have shared several screenshots showing lucrative trades conducted by the system. We have a list of features along with the monthly trading statistics. The developer has also briefly explained the trading logic and the benefits. Finally, we have some helpful stats and testimonials from users.
The parent company behind this EA is known as Forex Robot Trader. The company was founded by Don Steinitz, an ex-gambler based in Las Vegas. On the official website, there is a short autobiography of this person and the story behind how he discovered Forex trading. We don't the names of the developers he works with and the vendor and there is no contact information available.
Pterodactyl Forex Robot searches for major deals using complex fractal calculations and retracements. After it observes a retracement, it starts trading by plotting fractal setups. This way, it seeks out hundreds of trades every month.
The vendor claims that it has three times the normal amount of code. It uses the Fractal Breakout Forex Indicator developed by the same company. The robot works on any pair and has an automatic money management system. Also, it conceals your take profits and stop losses from unscrupulous brokers.
How to start trading with Pterodactyl Forex Robot
You can buy this robot for the price of $49. Compared to other EAs, this is extremely cheap. All sales are final and there are no refunds.
No matter what chart your robot is on, it automatically scans all the time frames from one month to five minute. You don't need to employ any manual strategy for working with this EA. It remains active day and night and performs live calculations to determine the overall effectiveness of a signal before using it.
If you are using a micro account, you can get started with as little as $250. It is possible to open your account with any size balance.
Pterodactyl Forex Robot backtests
Backtests are considered important by most Forex traders. EA developers use historical data to test their systems over several years, thus exposing them to different market conditions. These tests reveal the long-term performance of the system, although historical performance does not always translate into live performance. Unfortunately, the vendor has not shared the backtesting results for this expert advisor.
Trading results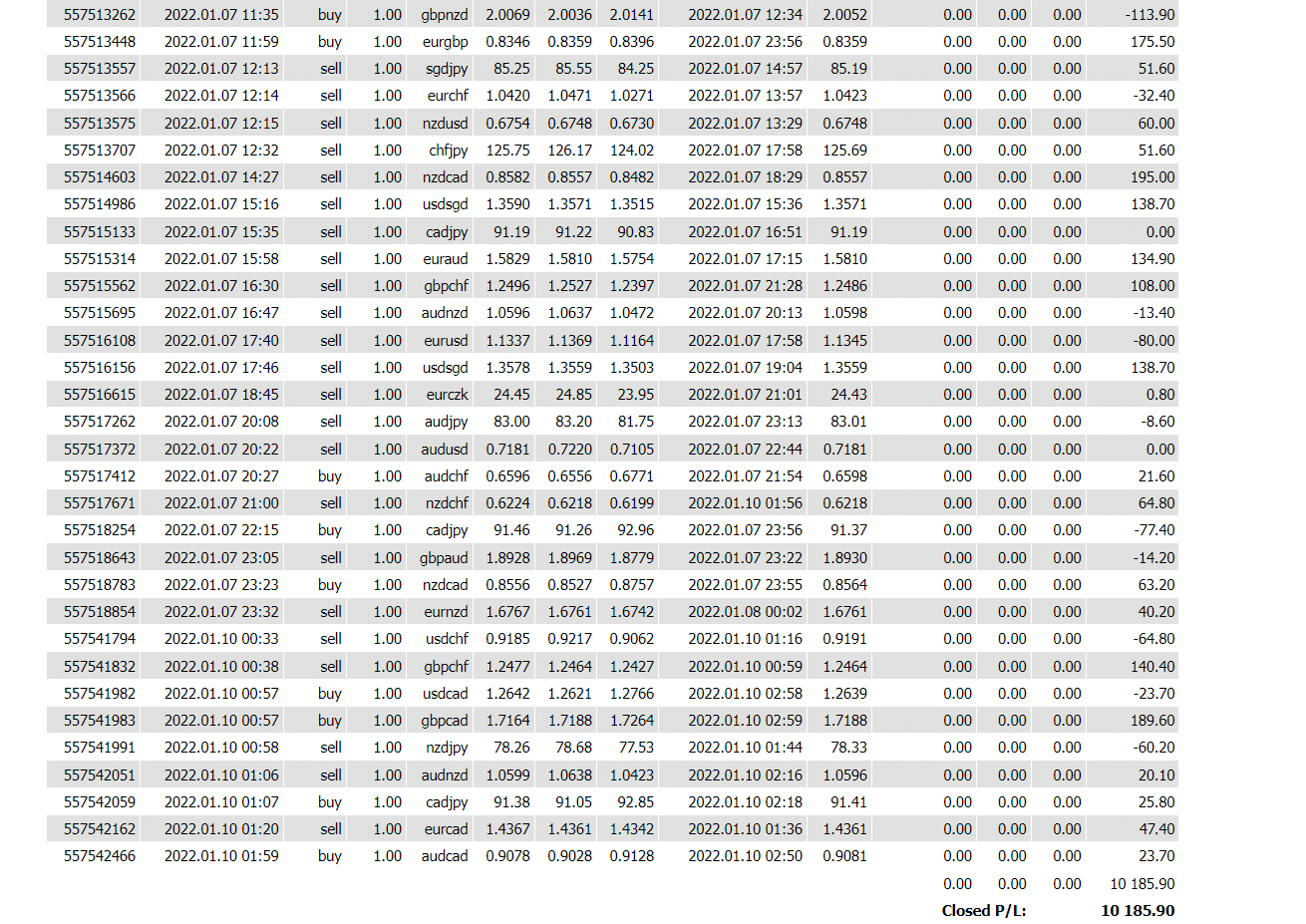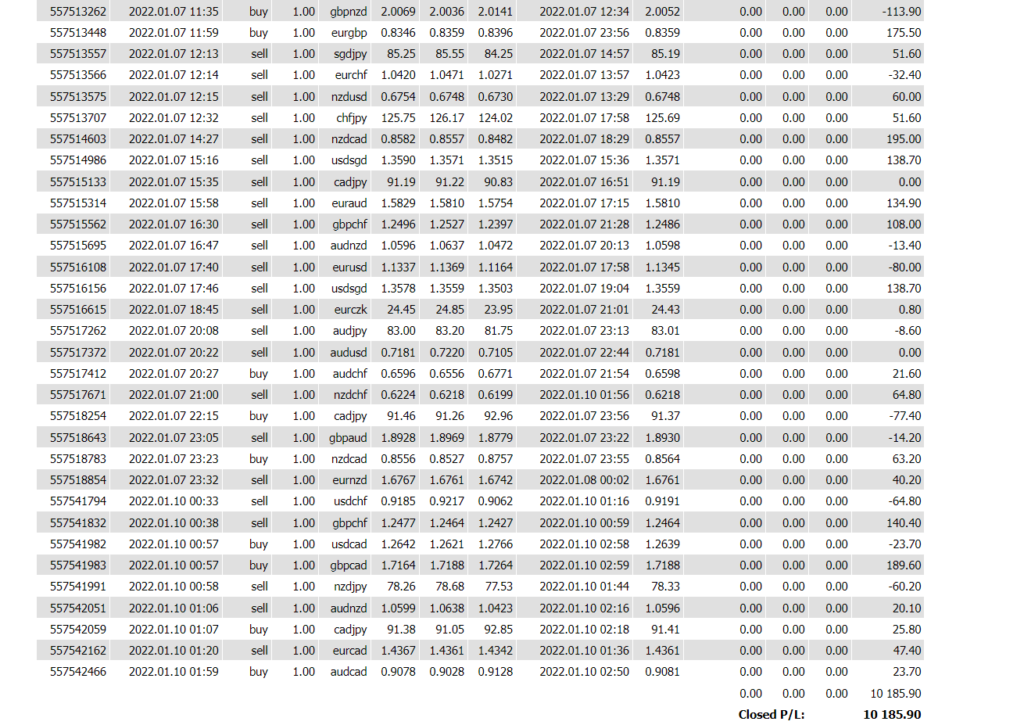 There are verified trading accounts for this EA on trusted third-party websites. The vendor has presented the results in tabular format. Here, we can see the type of trade, lot size, opening time, closing time, opening price, closing price, stop loss, take profit, and profit in terms of pips. The lot size is fixed at 1 for each trade.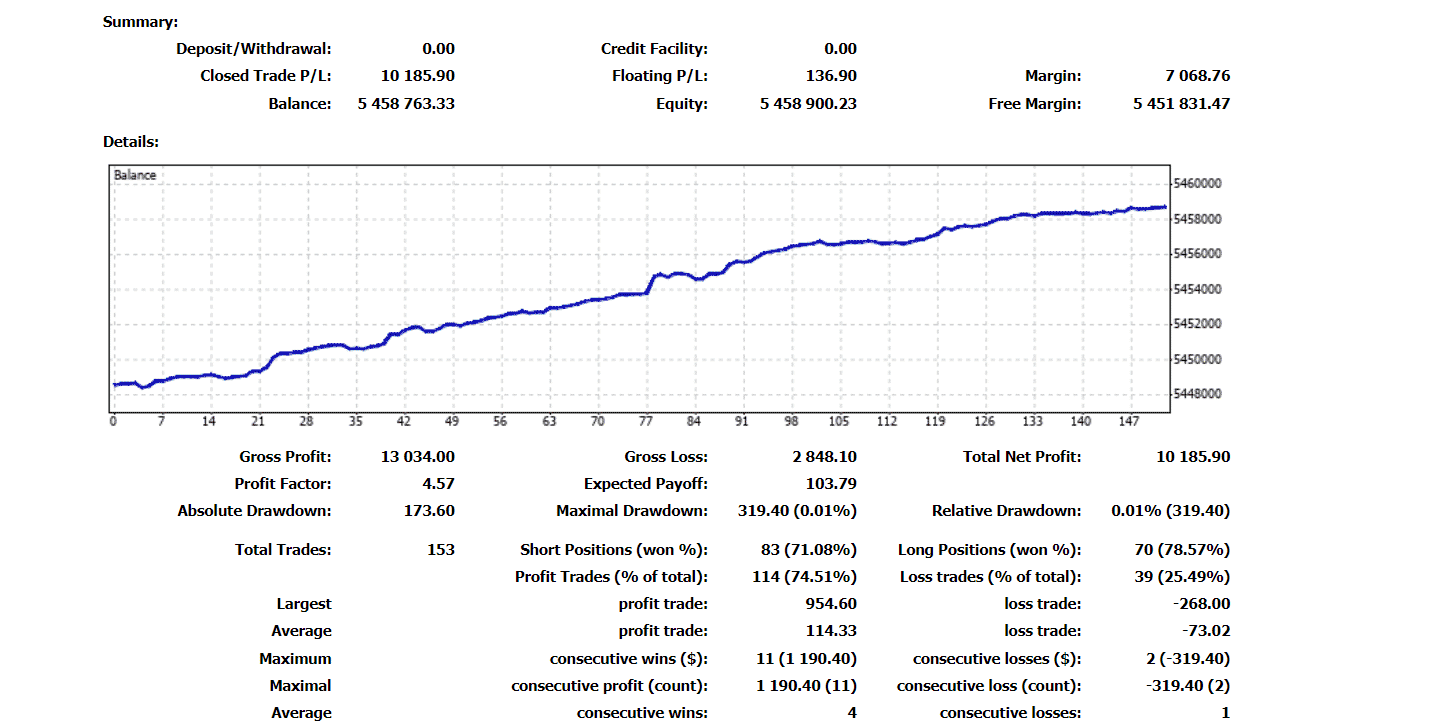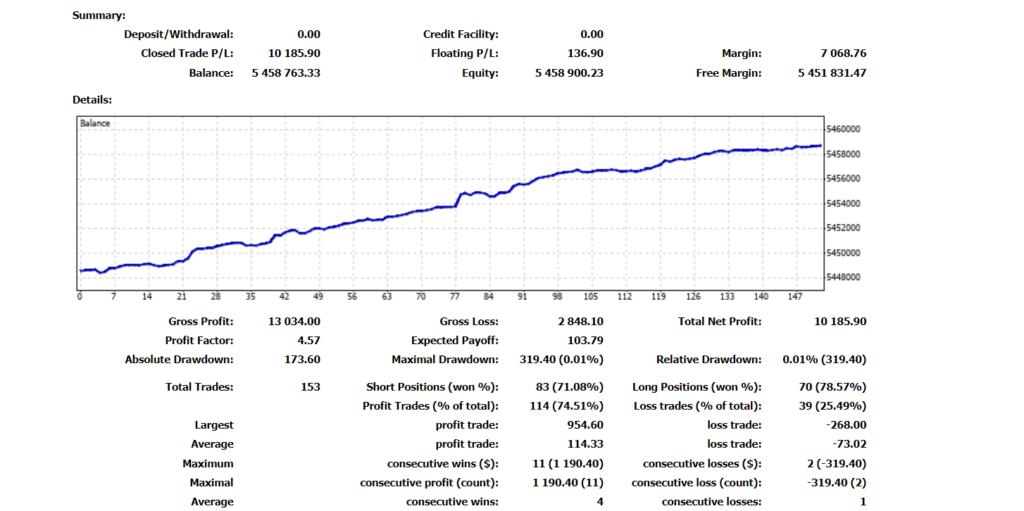 During the month of January, the robot has placed a total of 153 trades. It currently has a win rate of 74.51% and a profit factor of 4.57. The relative drawdown is extremely low at 0.01%. In this month, there have been 11 maximum consecutive wins and 2 maximum consecutive losses.
Customer support
There is no live chat feature on the website and the vendor has not shared the official email address. Thus, the only way to get assistance is to raise a support ticket through the website.
People feedback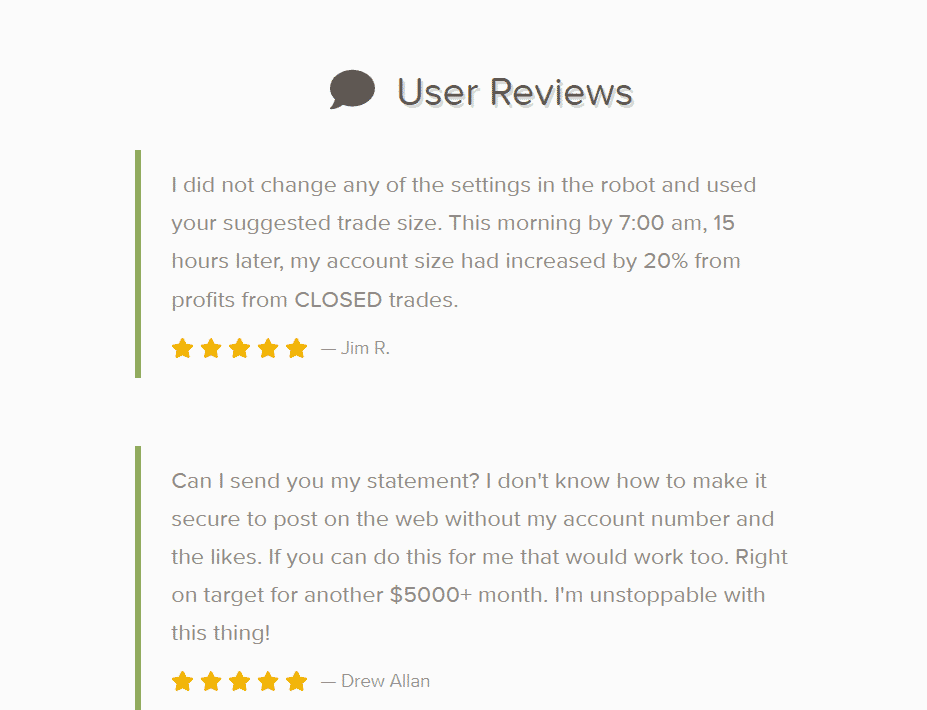 There are no user reviews for this expert advisor on websites like Myfxbook, Quora, Forexpeacearmy, and Trustpilot. This tells us that not many people are currently using this robot. Although there are several reviews on the official website, we have no way of determining whether they are genuine or not.
Wrapping up
Advantages 
Available at an affordable price
Works on all pairs
Disadvantages
No money-back guarantee
No verified trading results
No customer reviews
Pterodactyl Forex Robot is quite cheaply priced compared to other EAs. It works on all pairs and has money management functionality. However, there are no verified trading accounts that show us the real-time performance of the system. Also, the vendor has not shared the historical test results and refuses to offer a money-back guarantee.