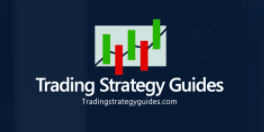 Siphon-X is another robot of the Trading Strategy Guides company. The main statement tells us that Siphon-X can make solid profits from EUR/USD.
Is this robot a viable option?
The presentation is wordy and useless. Few important questions were answered. The product looks like another scam.
The robot trades the EUR/USD currency pair.
It uses only the RSI technical indicator to spot trend-trading opportunities.
We can trade other pairs as well.
As usual, Trading Strategy Guide wrote a wordy presentation with a huge lack of standard content like backtests, settings, money-management advice, and, of course, trading results. It would help us a lot to make a smart decision.
The vendor has no transparency at all hiding under someone's sign. There's no social network links, past trading results, or verified accounts – just a text.
How to start trading with Siphon-X
Let's talk about the robot features:
It trades fully-automatically for us on the MetaTrader 4 and 5 platforms.
It places SL and TP levels for each trade.
The developers noticed that we can start trading with a little deposit. So, it can be $100.
The vendor didn't provide any settings explanations and installation guide. It would help us to understand the level of support we can rely on.
It's everything that developers wanted to tell us about the system on 44 (!) pages. It's a totally scam robot.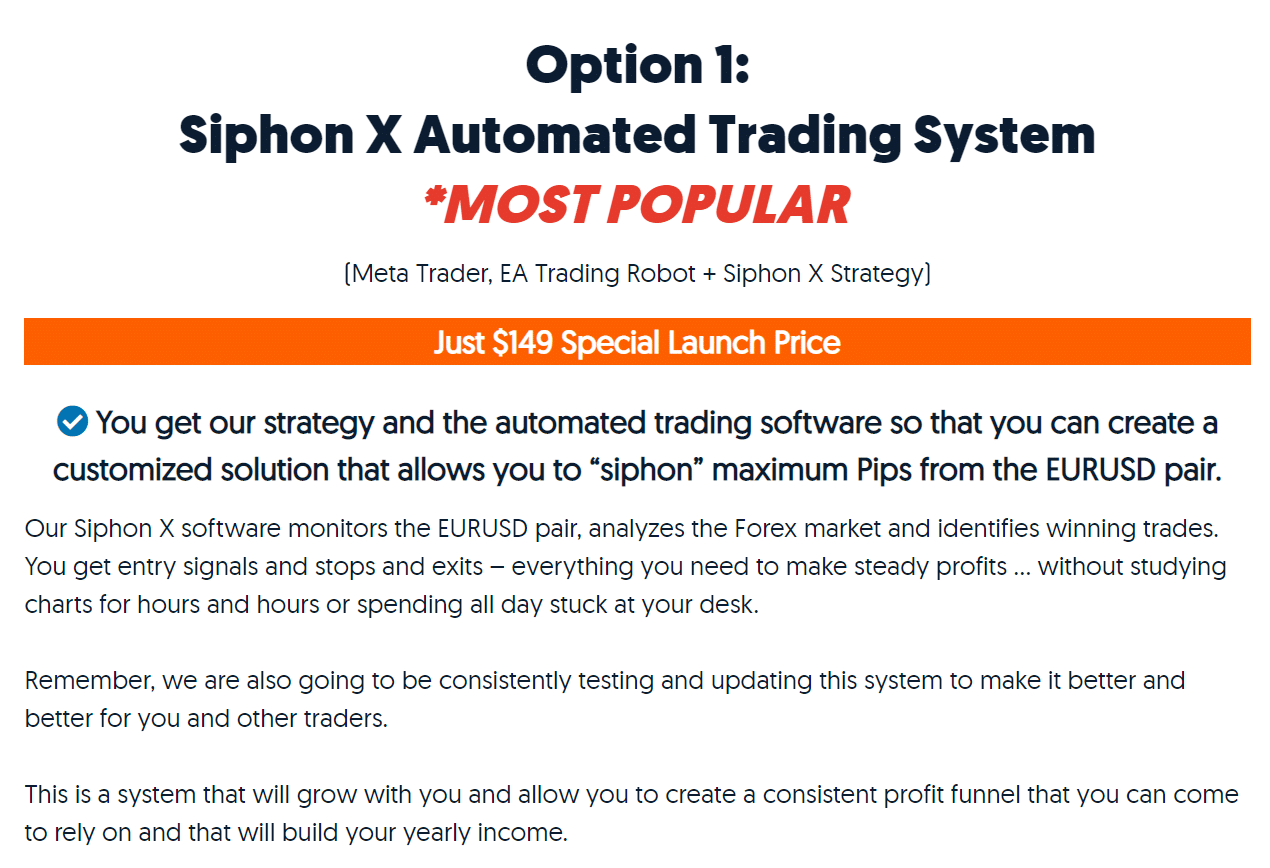 From the scam explanation, we're going to the scam offer. The EA costs $149 without providing a money-back guarantee.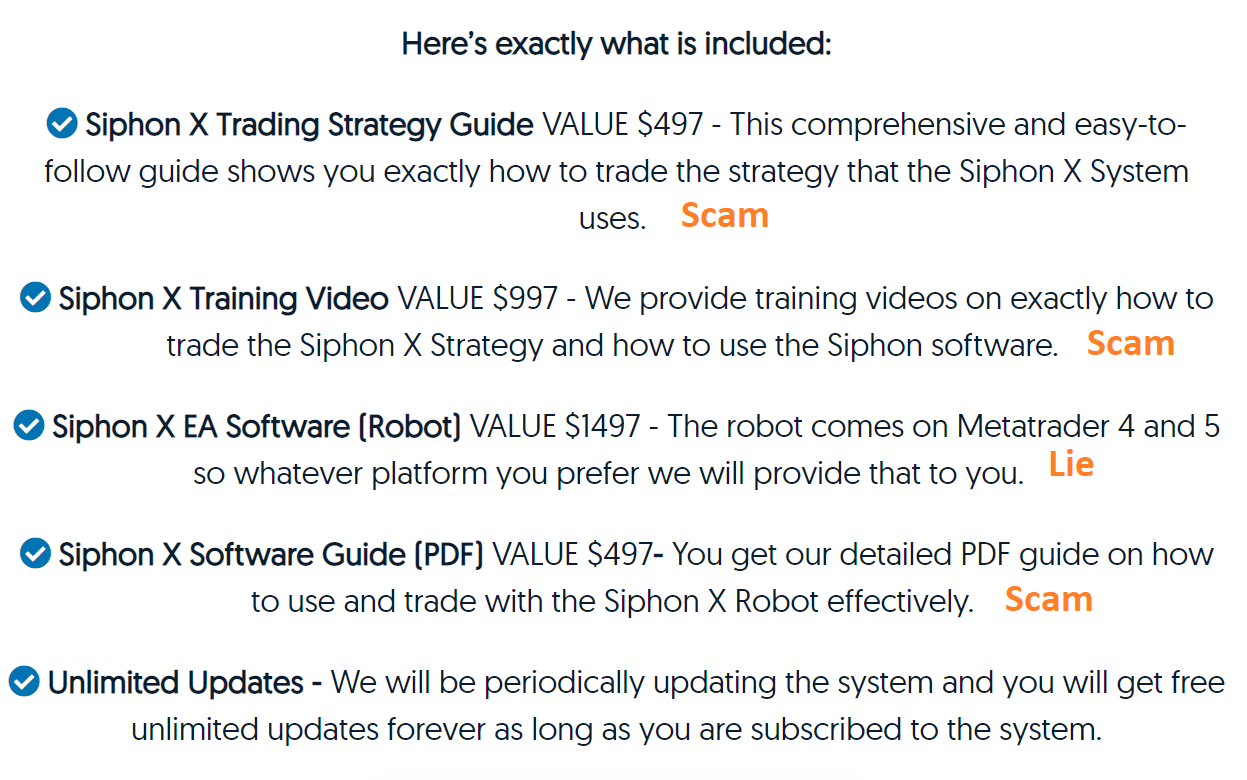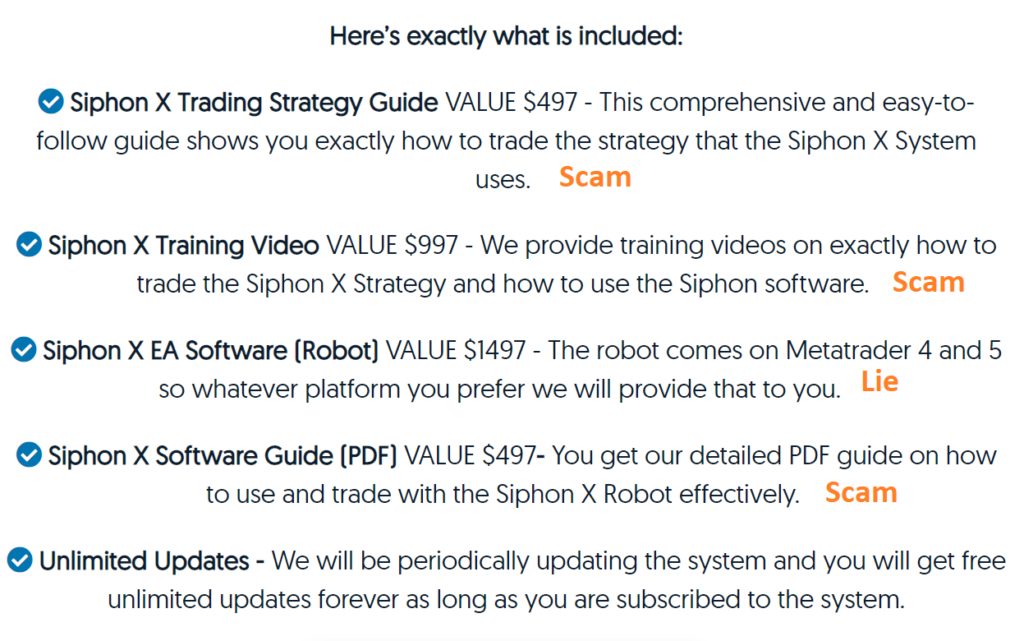 It's hard to comment on their typical scam nonsense. There's a training video for $997. Seriously? One video? Courses of 20-40 videos cost $200-$500. The EA for $1497? It's a lie. User Guide for any money is a total and iconic scam. Buying from a company that tries to sell the User Manual is the worst decision in life. Pricing like this is a complete disrespect to potential clients. Everyone knows how much an average EA costs because there are many of them on the web and on marketplaces like Forex Store or MQL5. If the visitor checked these platforms he or she would never buy something on this site.


The system is available as an indicator for $49.
Siphon-X Backtests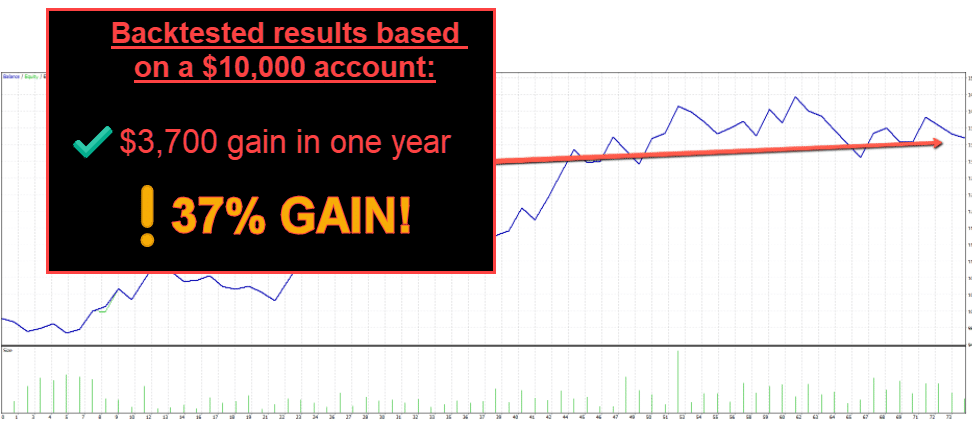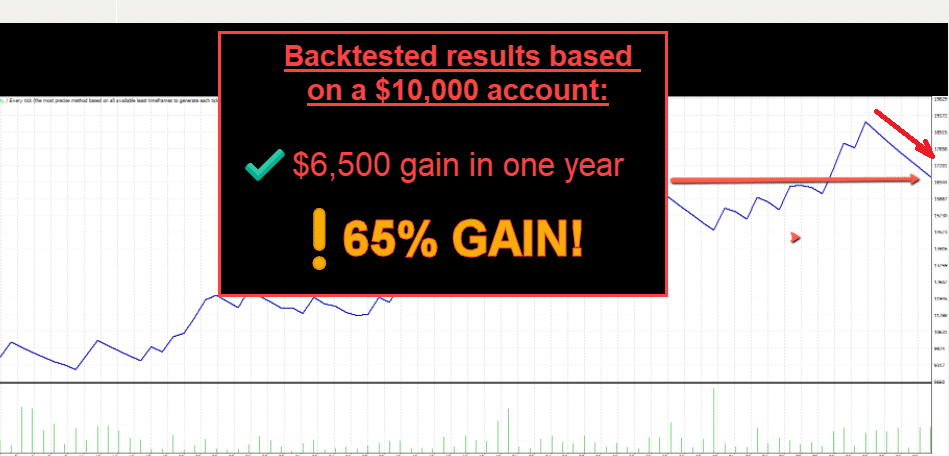 The developers introduced these scams and photoshopped screenshots as backtest reports. If you take a closer look at these scam charts, you'll see that even on backtests, there are endless ups and huge downs. Even if they're true, just look at the falling at the end of the chart. It's a disaster for the account.
Trading Results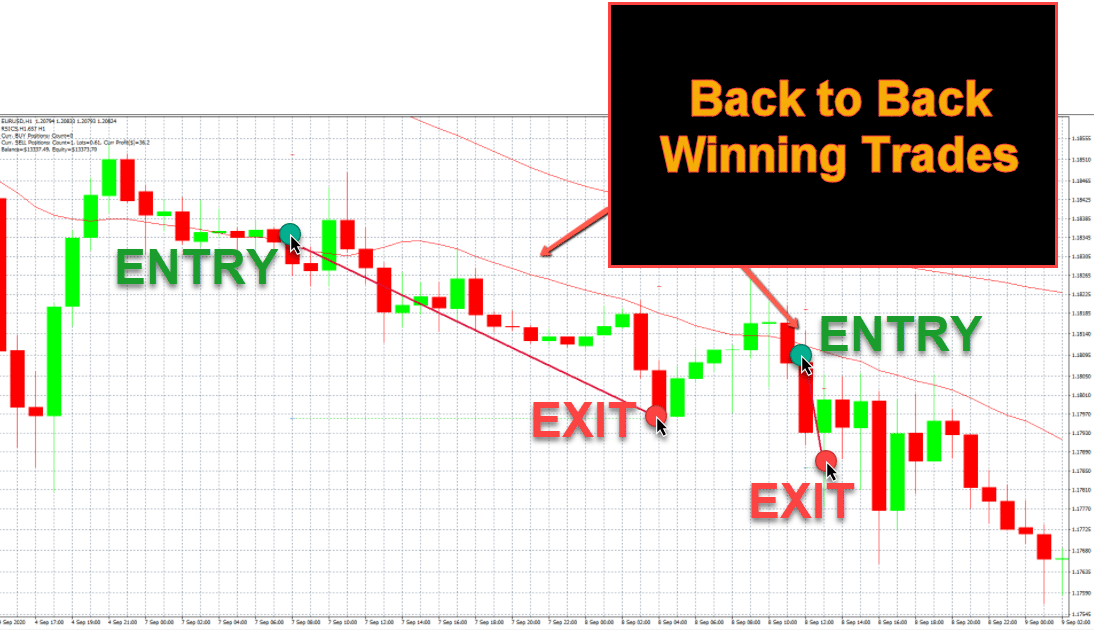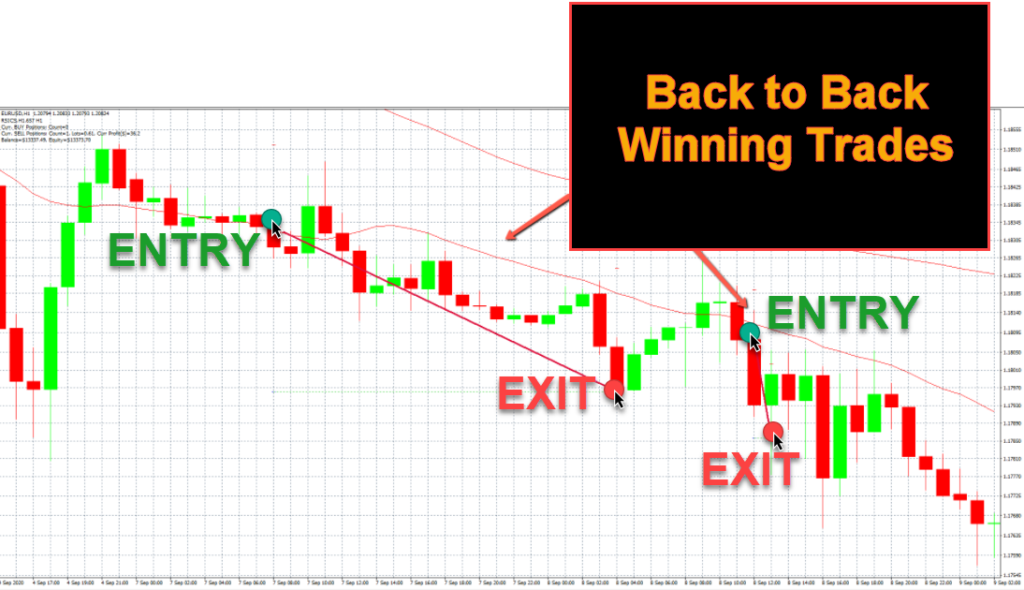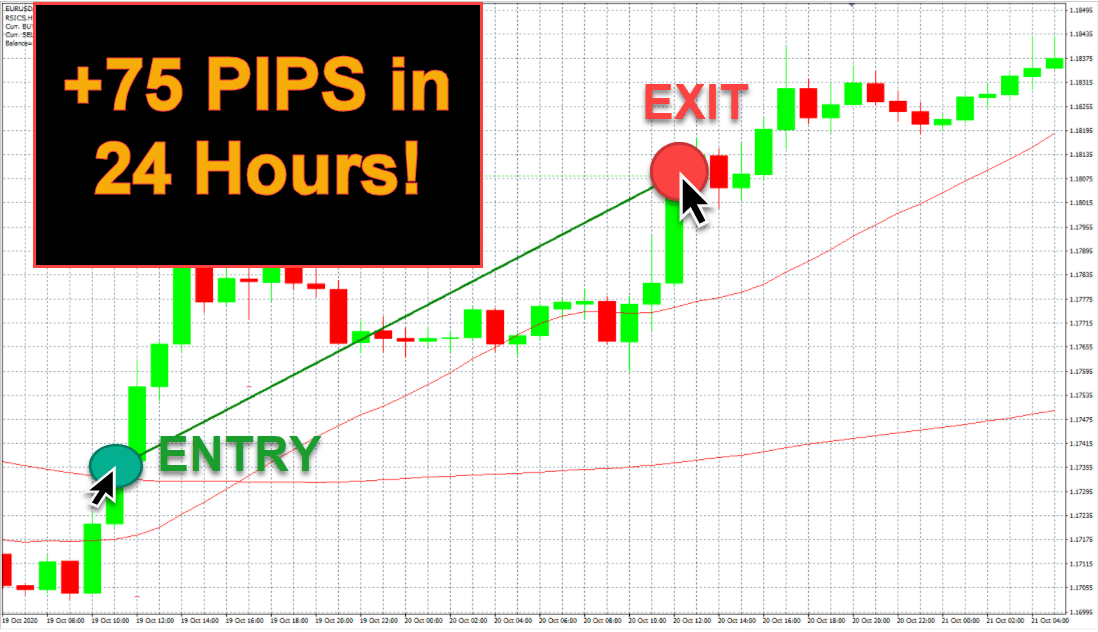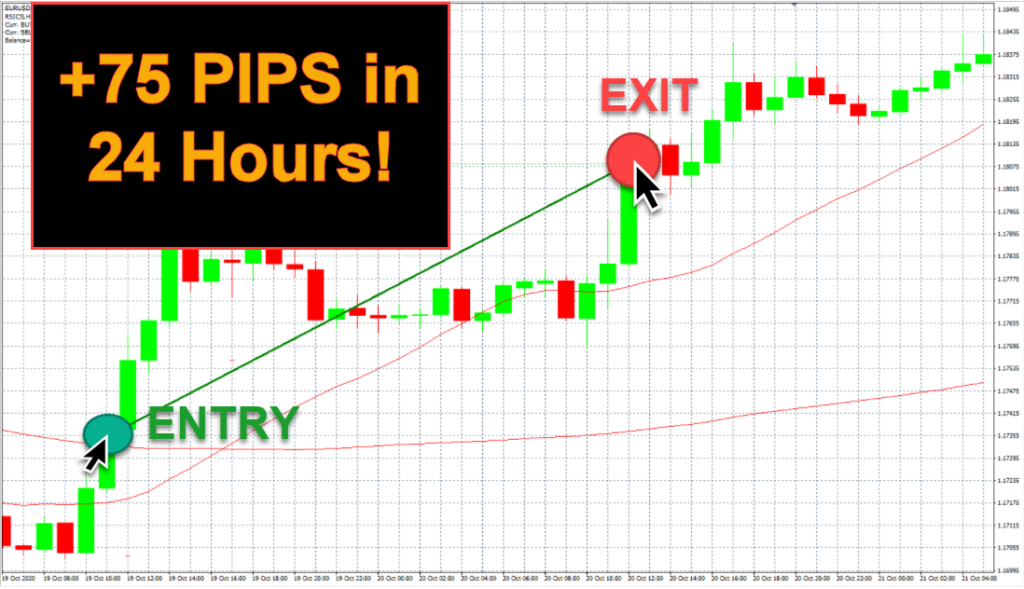 Everything we have is only photoshopped and scam-like screenshots. There are just several lines of the data in the left corner.
In the top-right corner, we don't see any mention that the EA attached to the chart as all EAs do.
Other notes


The presentation is one big combo of manipulations and scam statements. EAs like this one cost not higher than $150 on the MQL5 community, and include a money-back guarantee.
People Feedback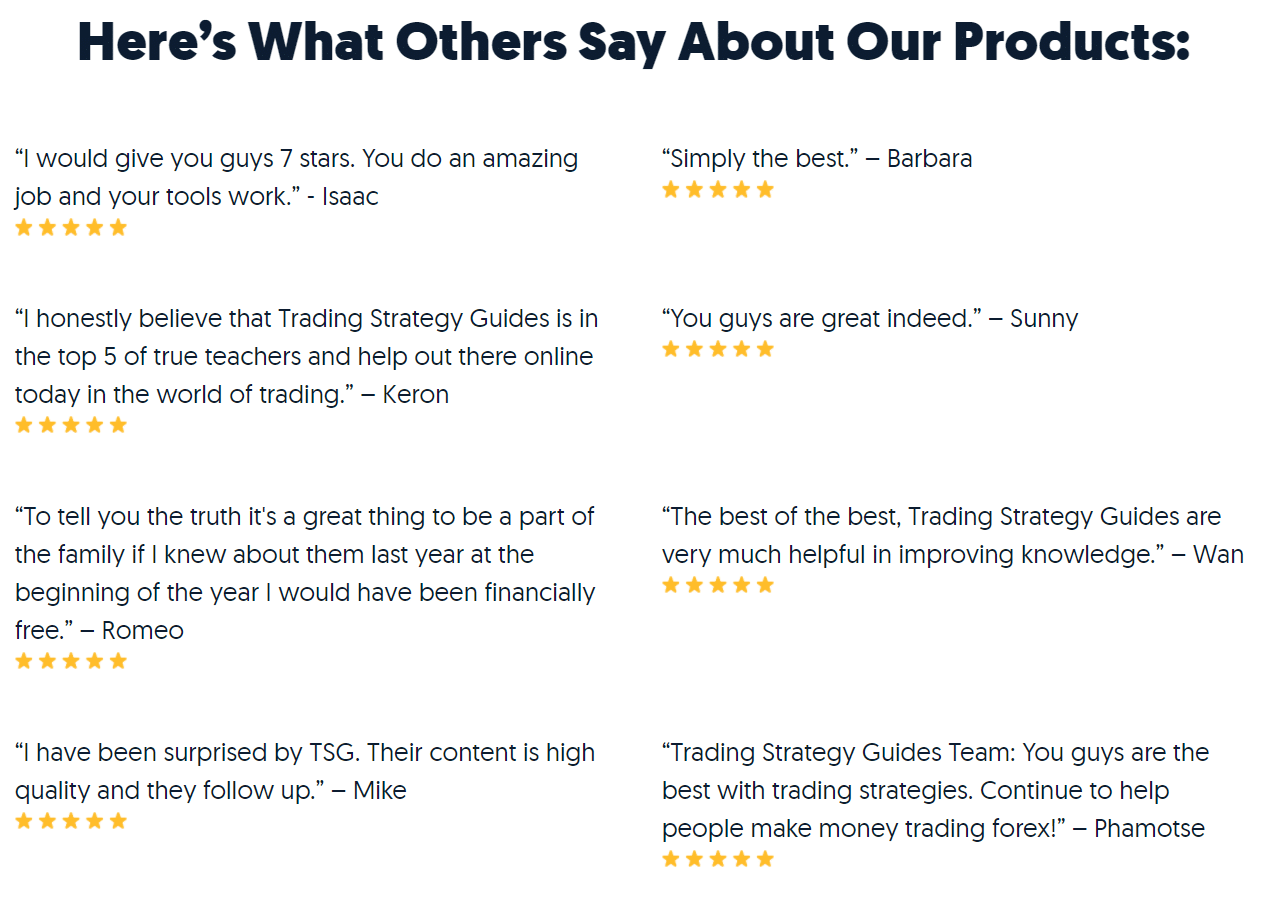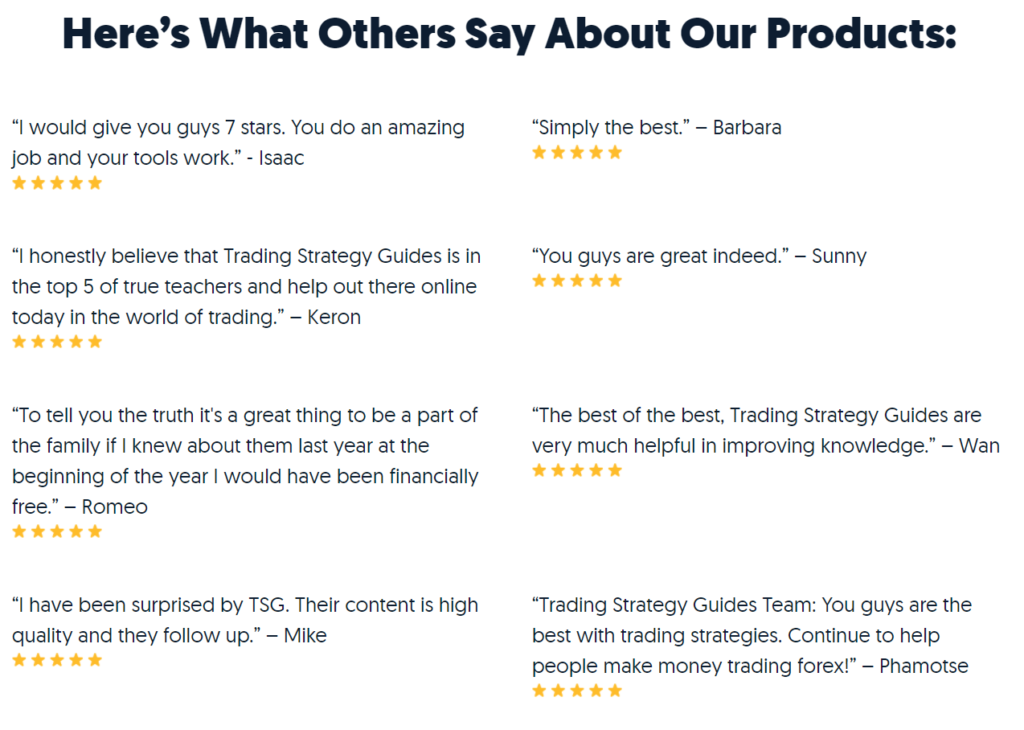 The site includes faceless fake people testimonials. They didn't appear anywhere else. The company doesn't have a page of the product, neither on Forex Peace Army nor on TrustPilot.
Wrapping up
Advantages
Disadvantages
No team revealed
No strategy explanations provided
No money-management advice provided
Scam and wordy presentation
No backtests provided
No trading results provided
Insane pricing forming
Overpriced offer
No money-back-guarantee provided
Summary
Siphon-X is another scam solution of Trading Strategy Guides. This company's presentations focus on people who know nothing about Forex and try to convince them by the endless wall of text that the product is a great trading solution. We're experienced in trading and analyzing, so we know it's a scam because there are no strategy explanations, backtest reports, and trading results at all.