Tioga is a trading solution that can be found on MQL5. The robot has a simple presentation. The dev doesn't provide us with all required information about the system and what we have to expect from it when running on our account.
Is this robot a viable option?
We don't think so. The growing chart doesn't look smooth. It means that the system can lose much after the rough market moves.
How to start trading with Tioga
The system has some details explained of how the robot can work on our terminal. Alas, it's not enough to be convinced that the robot is a viable option for us.
We have a current price of $495 for five clients only.
The next price is $795. It's a scam to raise the price that much.
The system can execute orders completely automatically.
It uses acalping as the main strategy.
We can open orders on all major cross pairs.
The system "is using mean reversion at the end of the US season."
The profits can be small but steady.
It doesn't use risky strategies like Grid, Martingale, Averaging.
It places fixed Stop Loss levels for every open order.
We can rely on welcome support if we need it.
The main settings allow trading on EURUSD.
It can work on the M5 time frame.
We can decide what risks we'd like to work with.
An average risk is set at 4%.
We can work with the following pairs: AUDUSD, CHFJPY, EURAUD, EURCHF, EURGBP, EURUSD, GBPAUD, GBPCAD, GBPCHF, GBPUSD, and USDCHF.
It opens trades from 21:00 to 22:59 GMT. (London Time).
It places only one position at the same time on each pair.
The system enters the market using a reverse strategy.
We can work with it without trading experience.
A VPS service is a good option for the system.
The balance should start from $300.
We have to use ECN brokers and low spreads with low commissions.
AlgoTrading should be allowed.
We have to set proper GMT Offset settings.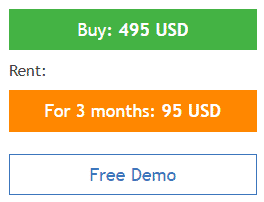 The system can be purchased for $495 for a single copy. There is a three months rental option available for $95. We can download a demo copy of the system for free. So, we can check settings and other details on a terminal.
Tioga backtests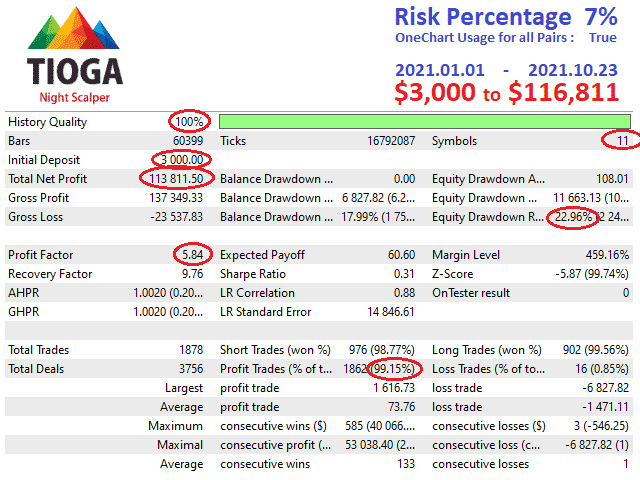 There's a 7% risk backtest based on 11 symbols. The history quality was 100%. An initial deposit was $3000. The total net profit has become $113,811. The profit factor was 5.84 when the recovery factor was 9.76. The maximum drawdown was 17.99%. There were 1978 trades executed with 98.77% of the win rate for shorts and 99.56% for longs.
Trading results


The advisor runs only a demo account with 1:500 leverage on Alpari broker. The maximum drawdown is 7%. The win rate is 91.4%. The system trades for 12 weeks. An initial deposit was $1000. An absolute growth is 42.26%.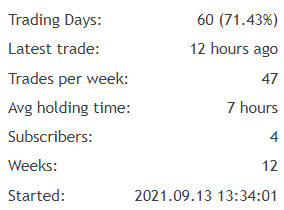 An average trade frequency is 47 deals weekly. The system holds trade open for 7 hours on average.


We may note that the high risk trading of November ended with December's losses.

The advisor works with insanely deep drawdowns, so losses are deep either.


The robot has closed 512 deals. The best trade is $12.17 when the worst trade is -$56.65. The recovery factor is 3.95 when the profit factor is 2.35. An average profit is $1.63 when an average loss is -$7.71.


CHFJPY is the most traded pair with 55 orders. It's rare to see that activity on this pair.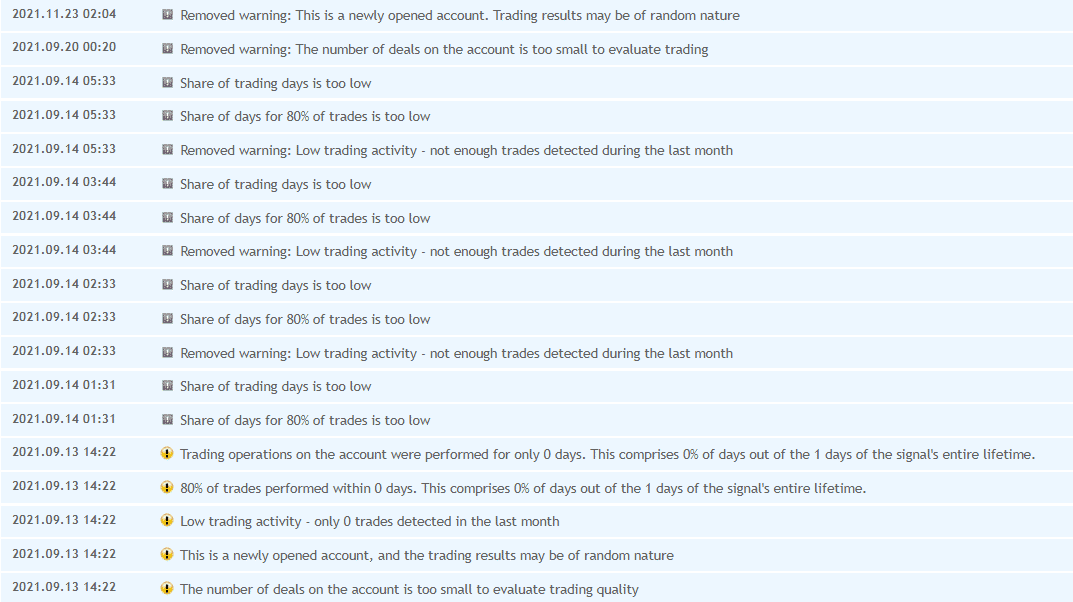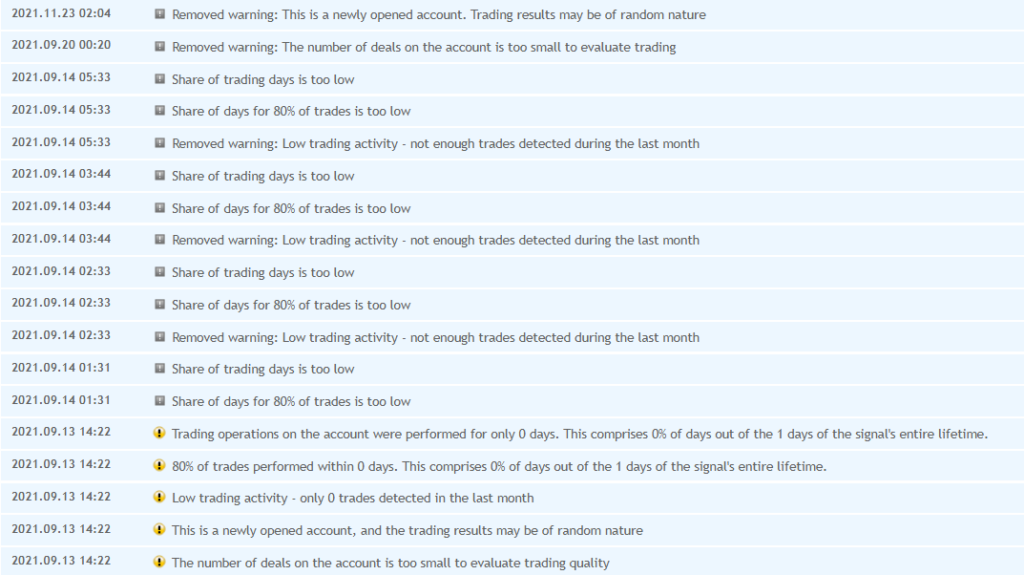 The system warned many times that it's trading isn't safe.
Other notes

The developer is from Turkey. He has a 23,501 rate and over four years of trading experience. Unfortunately, this info is everything the dev decided to share with traders.
People feedback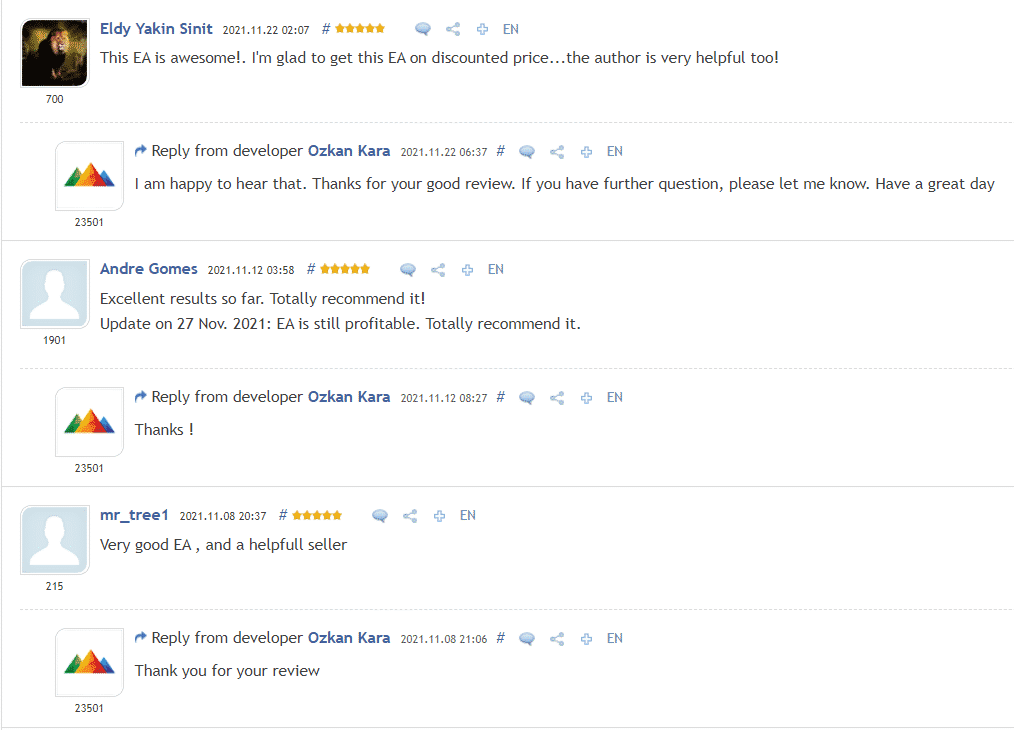 We have three positive testimonials where two of them were written by faceless accounts.
Wrapping up
Advantages
The risk advice provided
Backtest reports shown
Trading results provided
Disadvantages
No strategy explanations provided 
No money-management advice given
High pricing
No refund policy provided
Tioga is a trading advisor that has been working on a demo account for twelve weeks only. The system places insanely deep SL levels that force the account to lose much. We don't know if the developer minds about changing them to more friendly levels to protect us from deep drawdowns.