Today, we are looking at Trade Explorer, the latest offering from Leap FX, a company that has given us some quality Forex robots in the past. According to them, this robot promises to give us a profit boost of 38% each month with low risk, while dealing with several currency pairs, even if the volatility of the market is pretty high. Here, we will talk about whether this EA is worth the price.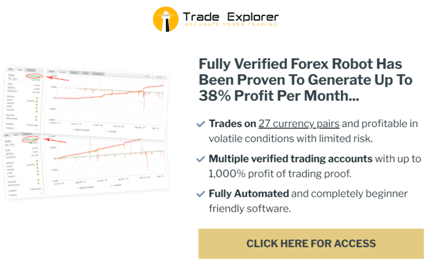 What does Trade Explorer offer?
We do not get much information from the Leap FX website regarding this particular robot. On the website, you will find a page where the trading strategy and different features are outlined. Much of the information consists of unnecessary facts that provide you no real insight into the product.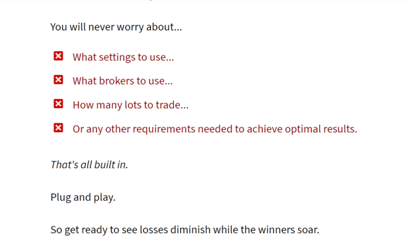 The company seems hell-bent on feeding us the plug and play features of this EA. Of course, they talk about how traders can remain tension-free regarding the brokers to be used, the settings, and the number of lots that need to be traded. But, this is a tall claim as you almost always need to get in touch with an expert in order to yield the best results.
Coming to the trading strategy, Trade Explorer works on the MetaTrader 4 platform, supports multiple currencies, and trades 24/7. Here, we should mention that the market often shows high vulnerability spikes because of some unknowable factors.
If we go to the product sales page, we'll come across an interesting tale where a certain trader going by the name of Jack performed quite well in the Forex market. After several months of pleading, he finally let the company in on the strategy he was employing.
We are not entirely sure about the relevance of this story and honestly, it looks kind of unprofessional. They do not reveal this highly effective strategy and it seems like a desperate sales pitch. Genuine Forex traders would like a strategy that is viable and this is honestly disappointing.
How to start trading with Trade Explorer
The price of this Forex robot is $697. It comes with two sets of plans, both of which offer the full version of the software, along with customer support and free updates. While the duration of the first plan, priced at $397, is one year, the second plan, costing $697, lets you use it for a lifetime.
So, we can see that it is not exactly cheap and our best judgment needs to be applied before buying it. The robot estimates in which direction the price will advance in the future. It allows you to work with 27 currency pairs, so you must have enough money available.
However, while using a lower amount of deposit, the risk is quite high, even though the return percentage is high as well.
Trade Explorer Backtests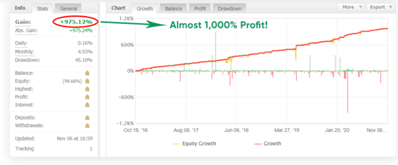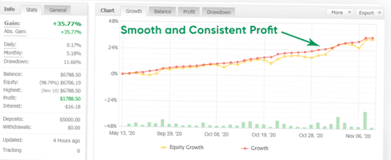 On the company website, we get the following information related to backtests, but honestly, we don't think it is enough. Such lack of information gives some major red flags, particularly to serious traders who want to know exactly what they are getting into.
Trading Results
In the trading results as of September 21, 2020, the growth stands at 93.61%. The average win is $4.55, while the average loss is -$9.12. Out of 3581 trades, 850 were lost, which brings the loss percentage to 24%, which is quite high.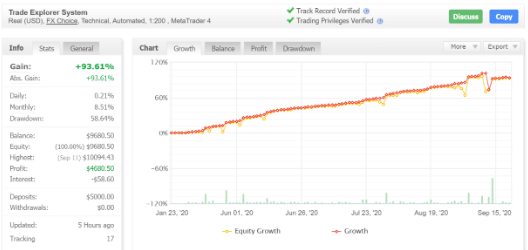 Again, the indicators do not reflect the true trading results and we find the lack of information to be disappointing.
Other things to know
On the company website, you will find a total of four accounts, among which two are showing high gains. But, it seems the existence of these two accounts is questionable, which is highly dubious. This creates some major trust issues since the two most successful accounts cannot be accessed.
People Feedback
It is always nice when you have users reviewing the EA on third-party websites. But, for some reason, reviews on this particular robot are not available. We think this is because the Forex trading community is not aware of this EA as of now.
Summary
Although Trade Explorer has some interesting features, the lack of information and dubious sales pitch raises a lot of questions about its effectiveness. Once the company makes more information public, we can trust the EA but we think right now, it wouldn't be a prudent choice to purchase it.
Pros
Myfxbook has verified data on it
30-day money-back guarantee
High gains
Cons
Quite pricey
Default settings cannot be modified
There is no information on any strategy
Lots of sales page details