FX Trader Kit designed many EAs. The best two of them are Sun and Moon.

This review will be about Trader's Sun EA that trades mostly during European and American sessions. It works with nine symbols, but the developers told that only with EUR/USD, USD/JPY, EUR/CHF, AUD/CAD, and USD/CAD.
Is Trader's Sun a good system to rely on?

It has its own profile on Forex Store with an outstanding rate of 9.6/10, that's close to the R rated.
Let's talk about its features:
The EA trades fully automatically.
It can work on MT4 and MT5 platforms.
The robot works with support and resistance levels while looking for the opportunity to trade in the trend direction.
Trading from levels is clearly formalized and supported by fundamental factors.
An average profit (loss) is around 35-48 pips.
The robot keeps trades on the market for up to 4 hours.
It trades EUR/USD, USD/JPY, EUR/CHF, AUD/CAD, and USD/CAD.
It doesn't use risky strategies like Hedging, Averaging, and Martingale. So, there's maybe Grid.
How to start trading with Trader's Sun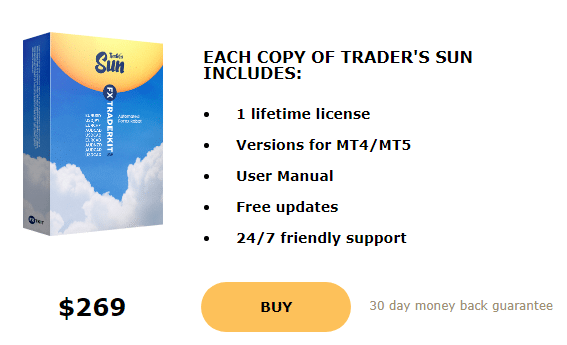 The robot sells in a single package for $269. It includes one real account lifetime license. We can use it on MT4 and MT5 terminals. There's a user guide. We can rely on free updates, upgrades and welcome 24/7 support.
The developers provide a 30-day money-back guarantee. We can get refunds only if we use the EA with default settings for 30 days or if the maximum drawdowns were 35%.
The developers didn't provide any recommendations about the margin for that many symbols to trade at the same time. It looks like we have to have an over $2000 account.
Trader's Sun backtests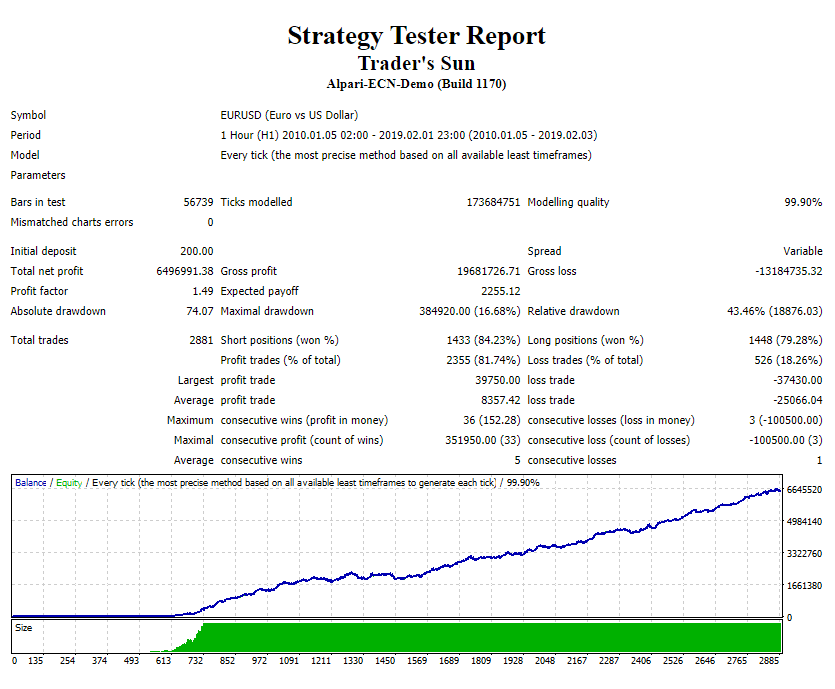 We have two backtests for Sun. It's one of them (EUR/USD) on the H1 time frame. It was performed between 2010 and 2019 years. The modeling quality was 99.90%. The minimum deposit was $200. The total net profit became $6.5M. The Profit Factor was 1.49. A maximum drawdown became 16.68%. The robot performed 2881 trades with an 84% win-rate for Shorts and 79% for Longs. An average win streak was five deals.
Trading results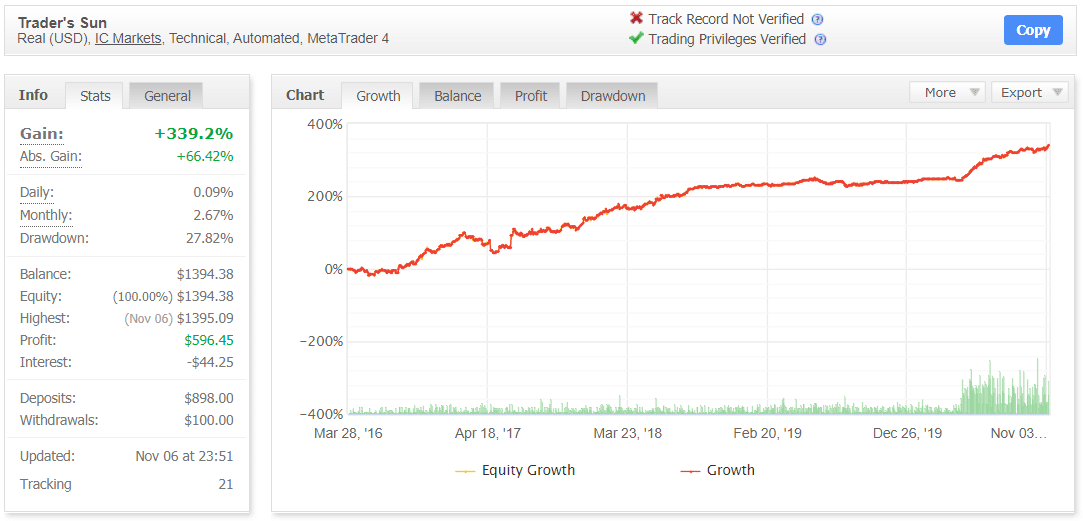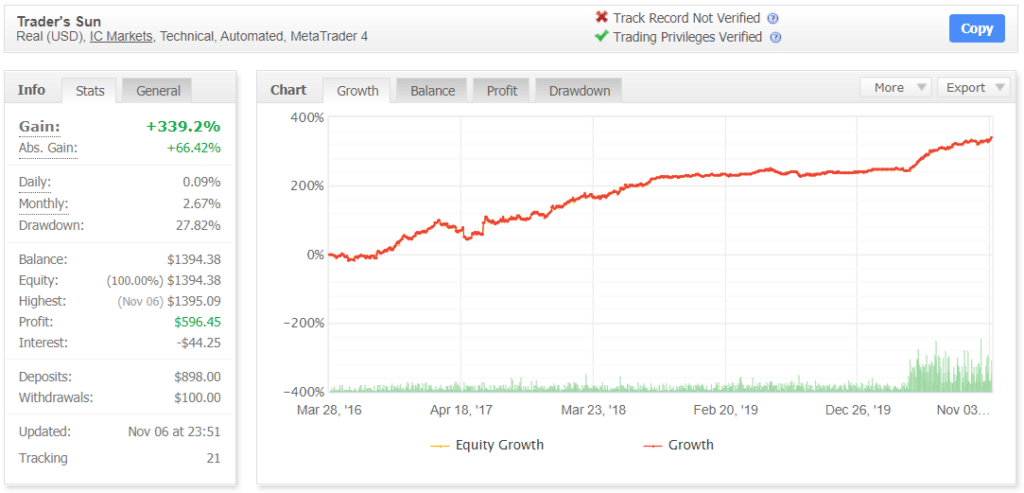 The robot runs a real USD account on IC Markets using technical indicators from MT4. It trades without leverage. The account has Not Verified Track Record, so there may be some parts removed. It was created on March 28, 2016. It was funded for $898 and withdrawn for $100. Since then, the absolute gain has become +339.2%. An average monthly gain is +2.67%. The maximum drawdown was medium – 27.82%.


It trades not so frequently, but profitably.


The EA closed 3393 deals with 6714 pips. An average win (9.25 pips) is twice fewer than an average loss (-19.07 pips). The win-rate for Longs and Shorts varies not so much comparing to the backtest report's results. The robot keeps trades twice longer than the devs told. The Profit Factor was 1.32.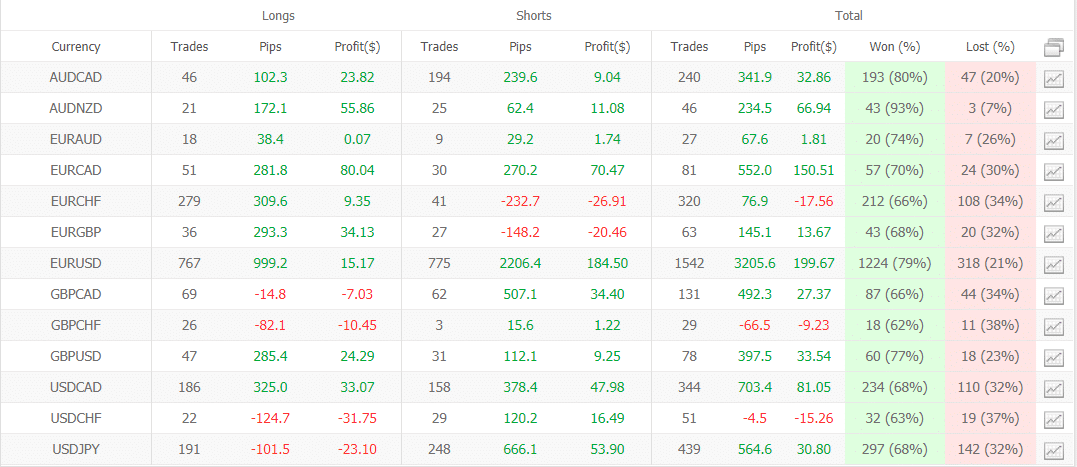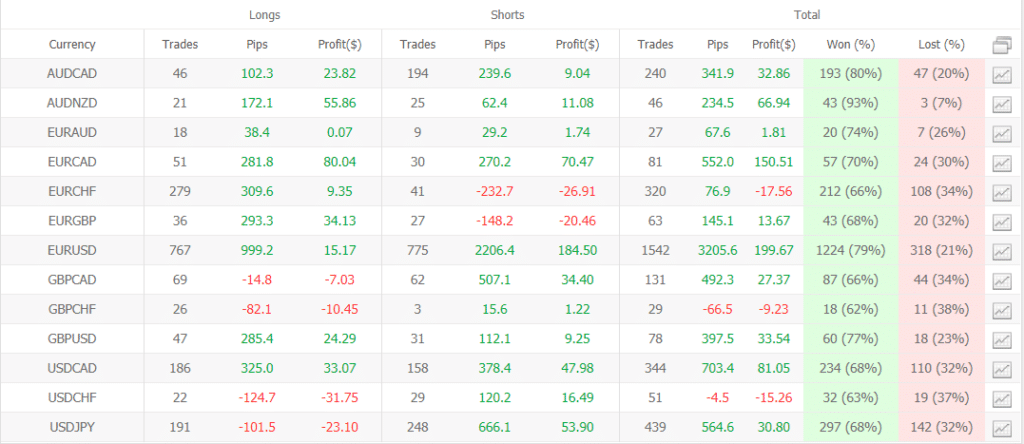 It works with 13 symbols. The most-traded were EUR?CHF (279 deals) and EUR/USD (767 deals). By money, the most profitable were $199.67 (EUR/USD) and $150.51 (EUR/CAD).


The robot prefers trading after 11 p.m. until 1 a.m.


Thursday and Friday activities look a bit awkward.


The robot trades with little risks and Lot Size.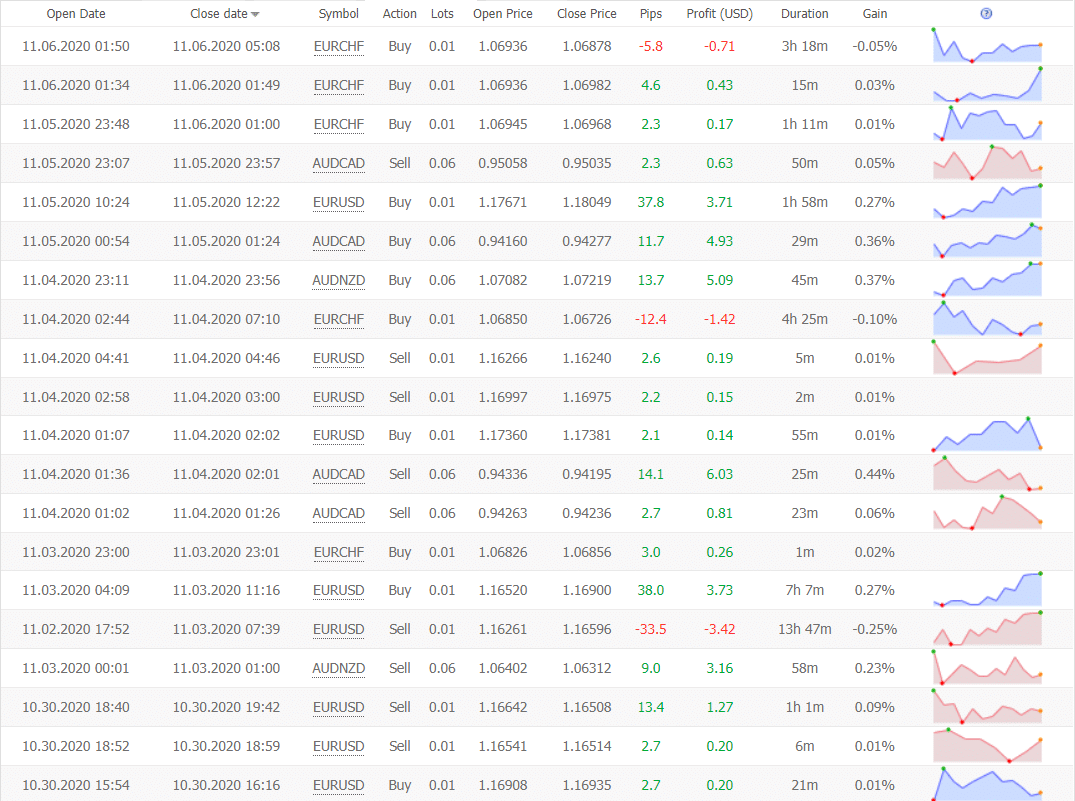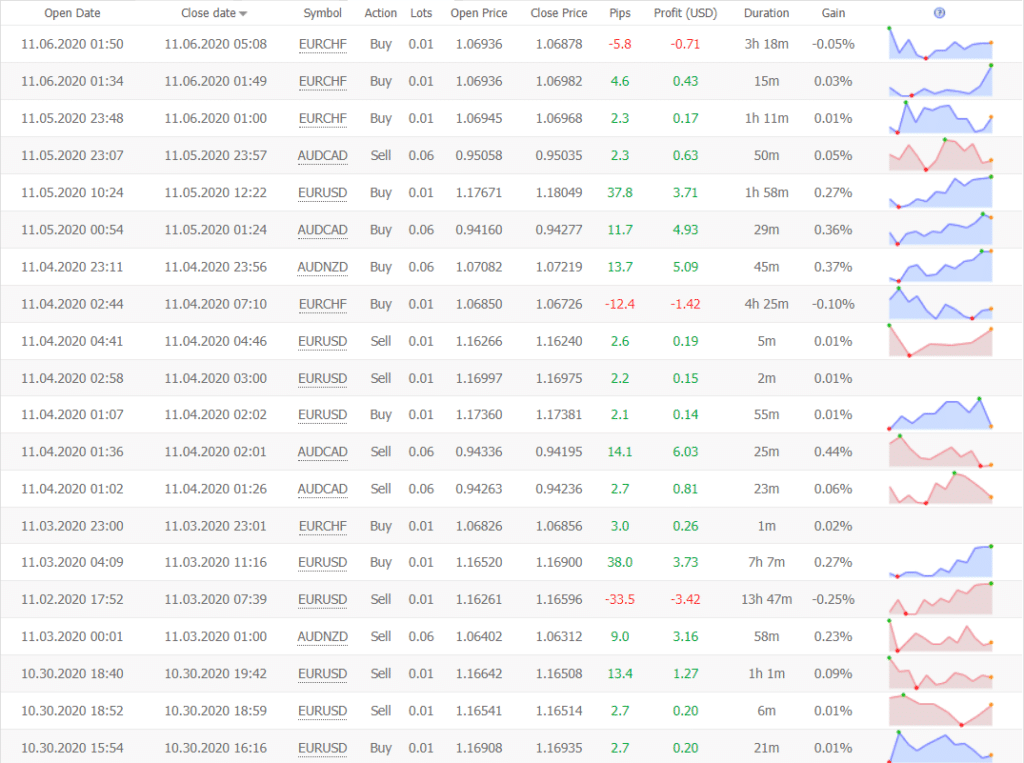 As we can see, win-rate is great, and the robot can cover lost deals without increasing Lot Size and Hedging.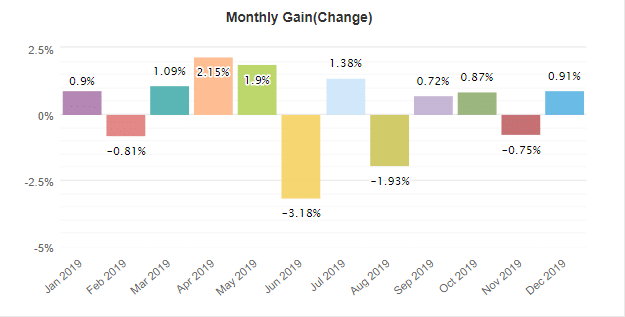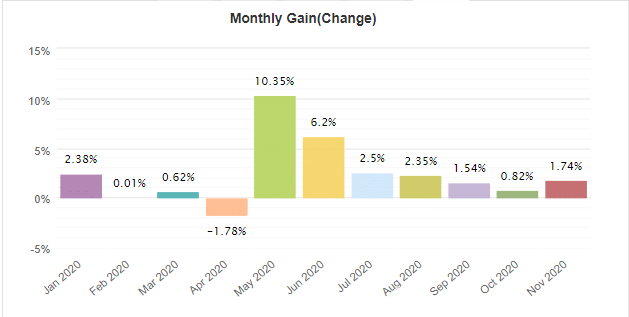 There are some months that were closed with little losses, but now, the robot shows stable profitability.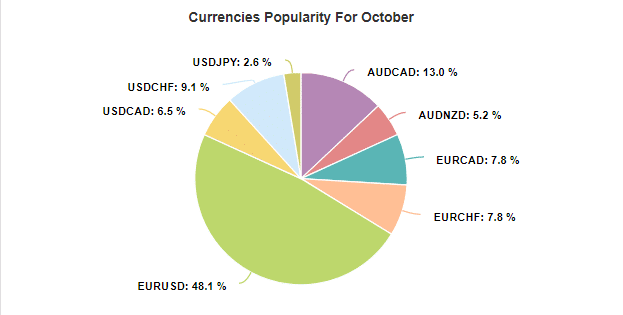 The most-traded symbol, as we mentioned, is EUR/USD.
People feedback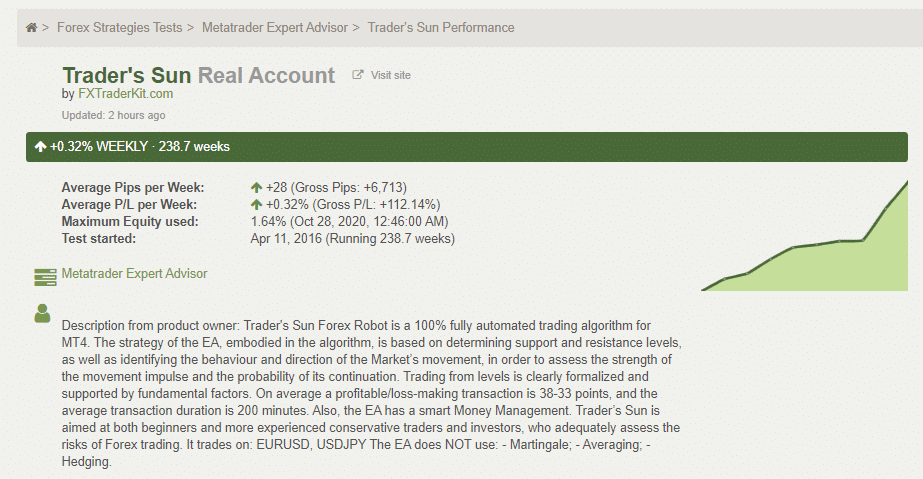 There is no feedback on Forex Peace Army, but the account is linked to the main trading account.
Wrapping up
Advantages
A well-known EAs' design company behind the robot
They are listed on Forex Store
The strategy is well-explained
Backtests provided
Settings explained
Real account trading results
Good win-rates and Profit Factor
Disadvantages
No information about margin, VPS, ECN, and other requirements
Some of the months were closed with losses
No people's feedback provided
Summary
Everything looks okay, but several issues are. In the last five months, the robot showed mediocre profitability, trading 13 pairs. The developers don't provide much important information like settings describing EA's performance requirements. The developers avoided writing a big presentation because they only tried to fit Forex Store's requirements for every robot presentation. We've written several questions to their support to check how quickly we receive an answer and how useful it'll be.