What's objectively better: TradingView or MT4? Although MT4 is the older of the two, TradingView has garnered a reputation for being a thriving trading social network and slick, highly-aesthetic, and versatile charting platform for all financial markets.
Although everyone knows about MT4, TradingView has become increasingly popular in recent years as the go-to place for virtually any financial market. The choice of instruments that one can view on their platform is extensive, befitting why so many traders love Trading View.
MT4 is still more accessible and prevalent, especially in forex than TradingView. One point that we must consider is there lies a difficulty in making a like-for-like comparison between TradingView and MT4 since the former does not have a desktop version.
Also, TradingView is a social network, and while it's also a superior charting platform, adoption from MT4 brokers has been slow. However, it is necessary to see the difference between the applications since, over the last few years, thousands of members in the broader trading community have switched to TradingView for numerous reasons.
What is TradingView?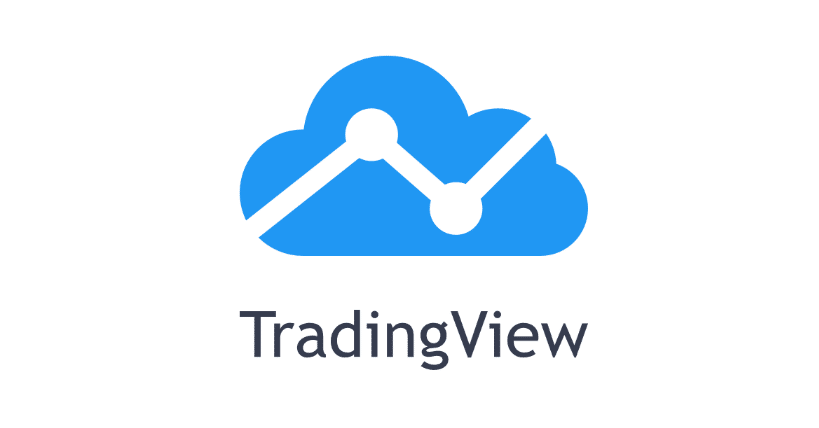 'The fastest way to follow markets' is the befitting slogan of TradingView, one of the world's largest social network trading communities. TradingView is the go-to place for incredibly responsive and aesthetic charts for virtually all financial instruments.
Stan Bokov, Denis Globa, and Constantin Ivanov founded the London-based fintech brand in September 2011, which now boasts over 15 million monthly active site users and over 40,000 publishers.
Unlike MT4, TradingView is a completely HTML5 or browser-based application, meaning there is no desktop version (though it is available for Android and iOS mobile phones and tablets).
Aside from allowing users to place orders on their charts through selected brokers, TradingView allows anyone to discuss, share trading ideas, and create portfolios in many focused groups.
TradingView's basic package is free of charge, although it is severely limited. Alternatively, the various packages progressively unlock their superior features. The plans available are Pro, Pro+, and Premium, which cost $14.95, $29.95, and $59.95 monthly, respectively (can also be bought annually
What is MT4?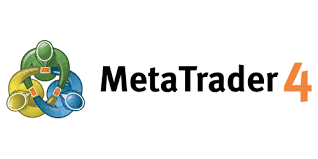 MetaTrader 4 is the platform most synonymous with forex trading globally, although it is also a highly capable electronic trading platform for many other financial markets. MetaQuotes, the Russian software developer behind MT4, released the application in 2005.
Over time, MT4 has become the standard that brokers (at least 95%) offer their clients due to its intricate yet straightforward user interface and versatile ability to create trading robots. The software developer licenses the platform to brokers at a set-up and monthly fee, although brokers, in turn, provide MT4 free of charge to clients.
Despite the release of MT5 in 2010, the natural successor, MT4, is by far more widely adopted. The platform is available on several desktop operating systems (Windows, Mac, and Linux) and Android and iOS smartphone and tablet users.
TradingView pros and cons
Pros
TradingView is not just charting software but also an interactive social media platform where traders can follow and share trade ideas in different niche communities. This arena can also benefit those looking to build a financial portfolio that shows the history of past trade analysis.
Some features may not be available to every client, depending on the package they've chosen.
TradingView offers a tremendously wider range of financial markets than any other trading software easily and quickly. While MT4 does provide several different instruments, these are limited to what the broker has.
Since TradingView is a browser-based application, all chart settings are automatically saved online via their cloud. With MT4, one needs to back-up all settings on their platform. A sudden computer or system crash would require a trader to create all charting from scratch if one fails to back up their data.
TradingView boasts of highly advanced charting functionalities, far superior to most trading platforms, including MT4. Depending on the package, you can view several time-frames of a pair at once quicker.
Users can customize their time frames according to their own specifications instead of the default nine from MT4.
Besides the major advantages TradingView offers its users, there are several little perks depending on the package, like the ability to create video recordings of your trades, etc.
Cons
For all the top features, arguably, the biggest drawback with TradingView is the cost. Although there is a 'Basic' package that is completely free, it doesn't provide a good user experience since charts will frequently have ads, and most of the advanced perks are absent. These costs can be quite significant for some overtime.
Few brokers currently support TradingView (14 to be exact). However, to circumvent this problem, many traders use TradingView for charting purposes and execute positions on the MT4 platform.
TradingView is currently a web-only and mobile application; there is no desktop version. Having the option of installing software on a computer is usually the preferred trading method for most since they can have a more intimate relationship with the markets and better responsiveness.
The features can be a little daunting for newer traders.
MT4 pros and cons
Pros
MT4 is a very popular trading platform and is the most widely used, particularly by forex traders. As a result, almost all brokers offer it to their clients.
There is no cost to using MT4. It is entirely free, easily making it a better decision economically compared to its competitors.
MT4 is available on several applications, namely as a web trader, Windows, Mac, and Linux desktop versions, and Android and iOS mobile versions.
It is less daunting for beginner traders.
Cons
The platform is inferior when it comes to charting and other technical features compared to TradingView.
Who should use TradingView?
Experienced traders or investors who can afford the service over time could consider this service if TradingView supports their broker.
Traders or investors looking to share, discuss ideas, and create a following in a social network setting can also benefit from TradingView.
Those looking to follow or eventually trade other markets can better customize TradingView for their needs.
Who should use MT4?
Complete beginners in forex.
Traders who strictly trade forex and no other market, nor those uninterested in a social network.
Conclusion
Hands-down, TradingView provides a better trading experience and technical attributes than MT4. However, the underlying or fundamental problem is the cost, a barrier that's hard to overcome for many.
Also, TradingView hasn't received the mainstream broker adoption as MT4 has, nor does it have a desktop application. However, more experienced traders who find their social network appealing or want to trade niche markets should consider the service.
On the other hand, MT4 wins when it comes to accessibility, wider acceptance from brokers (specifically for brokers), and being user-friendly for beginners.