Vader Forex Robot is a scam advisor from the Forex Robot Trader company that has a reputation of scammers. The presentation doesn't include proper information to be trustworthy. It's a huge con.
Is this robot a viable option?
Of course, it's not. The system is a scam and must be avoided. There are many clients who couldn't even get a copy from the developers.
How to start trading with Vader Forex Robot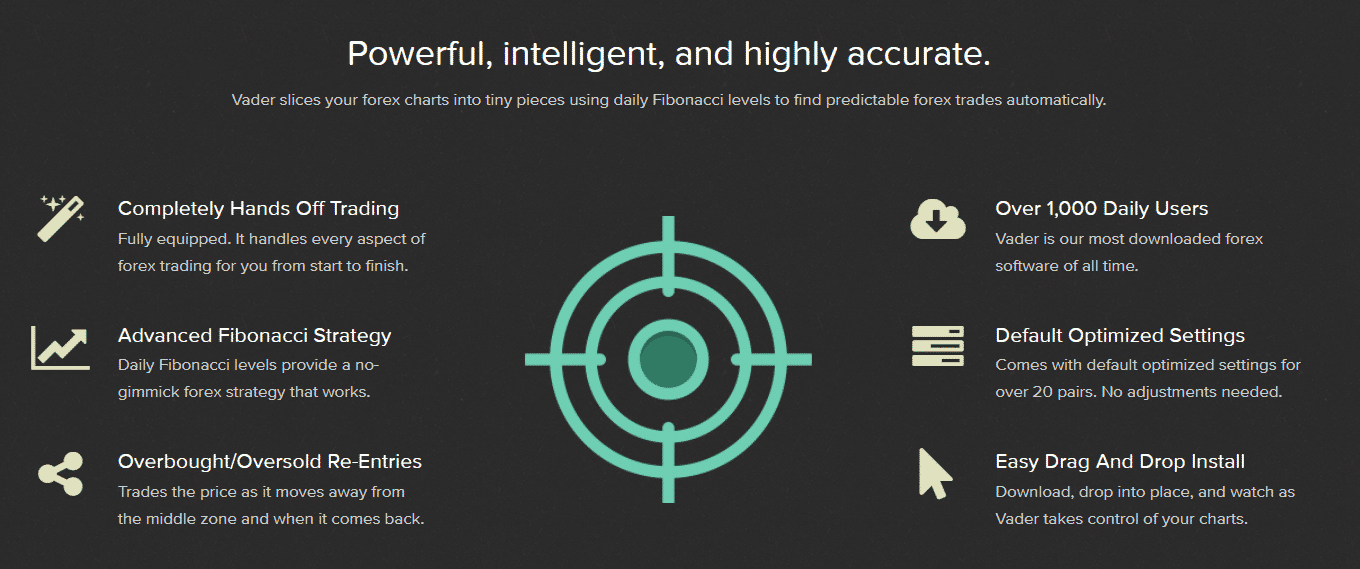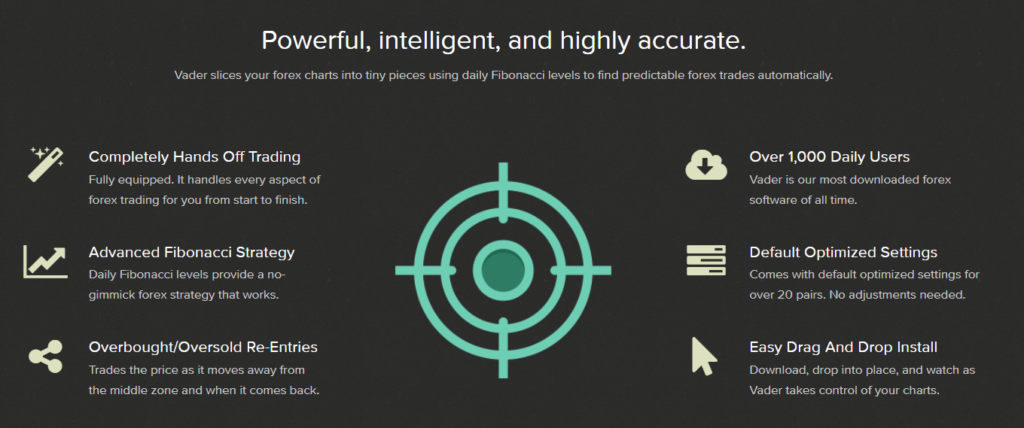 The presentation is short and looks like a pure scam. The main reason is because there is only wording without backtests and trading results.
The robot should trade orders automatically for us.
It works with the Fibonacci retracement levels strategy.
It works with a Price Action strategy based on noticing overbought and oversold positions.
The advisor can be used by over 1000 daily users. Of course, it's fake.
The settings are optimized, so we can work with 20 cross pairs.
The system is easy to install.
It's just a drag and drop trading solution.
It doesn't require us to have proper trading experience.
The money-management system protects Stop Loss and Take Profit levels from a broker.
It allows putting human emotion aside from trading.
We can work with other robots on the same account.
The advisor executes trades 24/5 on the terminal.
The system has a "trend shift detection feature." It seems to be a counter trend strategy.
"Vader trades big movements away from the middle zone and the huge retracements when the price comes back."
"Vader will automatically calculate a safe lot size based on your account equity. Micro, mini, and full lots are all supported."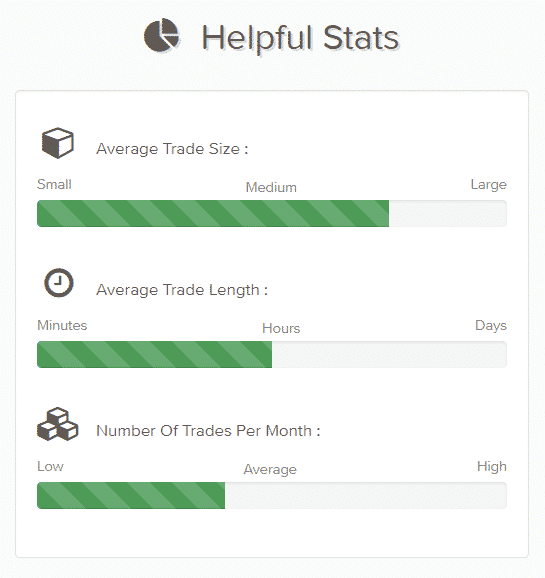 We don't know how this statistics can be helpful because there's no data behind the system. There's no data behind that could be easily checked. So, we can treat this as a manipulation.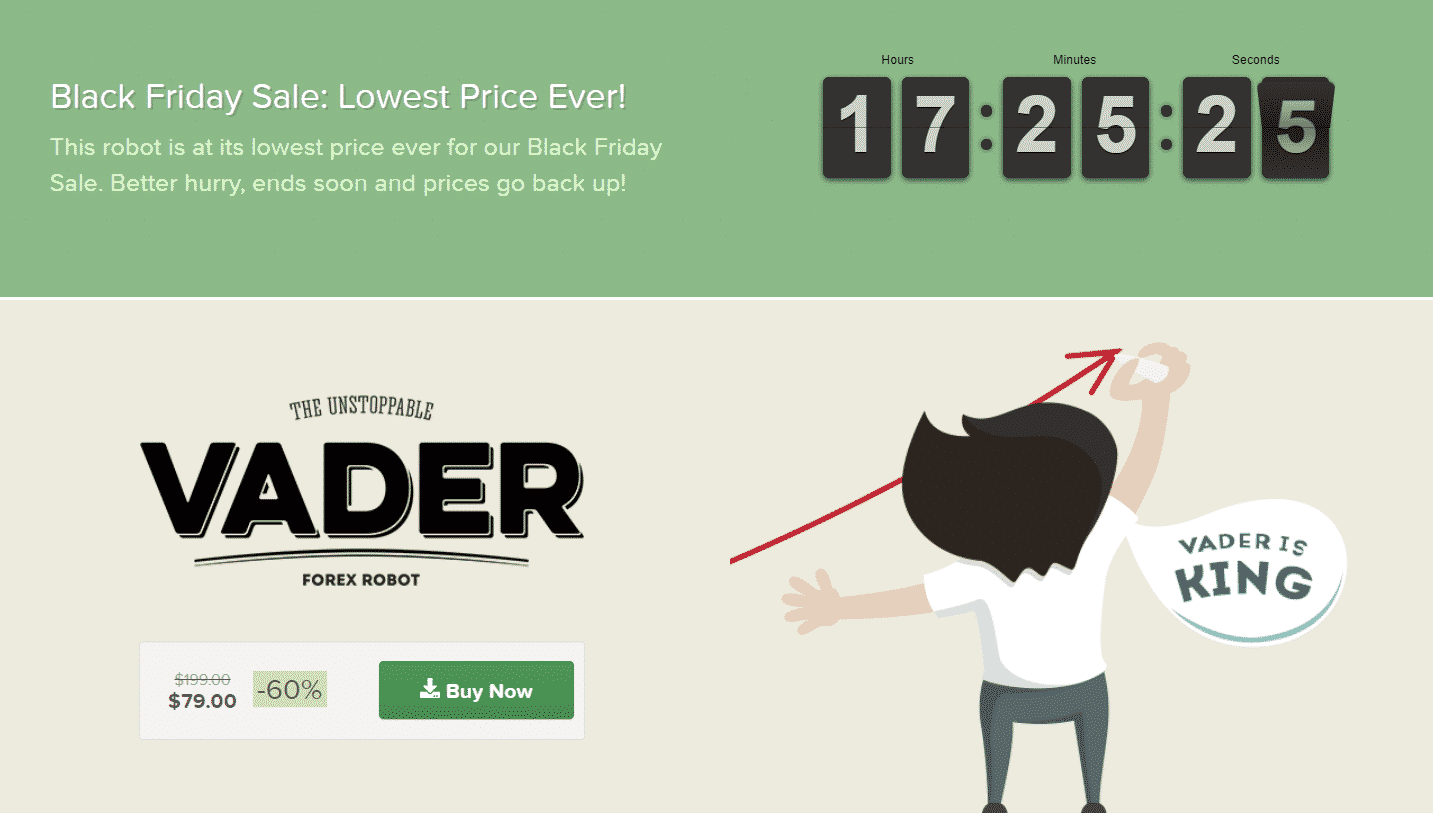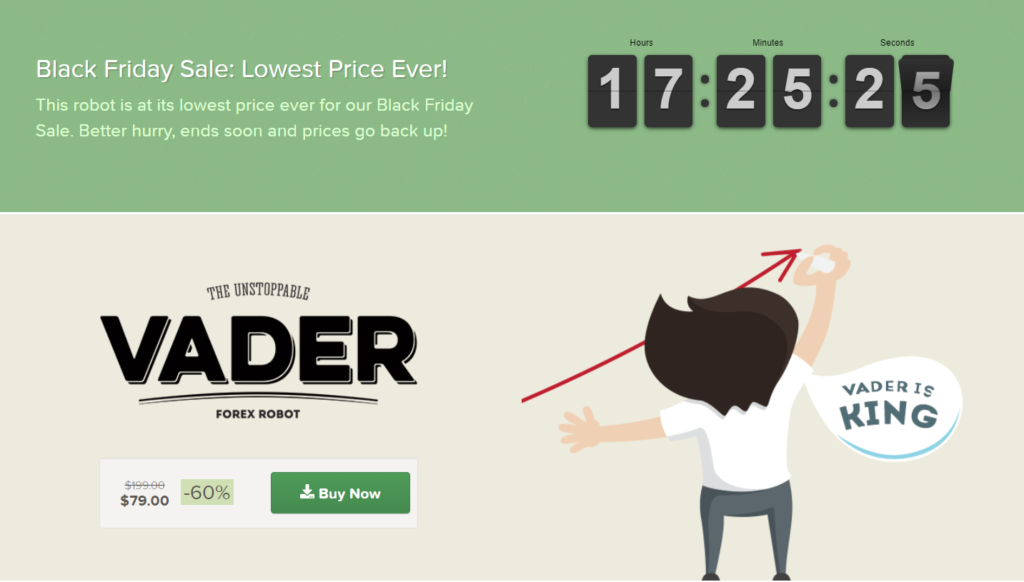 We have a Black Friday discount of 60%. The final price is $79 instead of the original one of $199. The developers decided not to provide us with a refund policy if the system doesn't work properly. We have no idea what the package includes.
Vader Forex Robot backtests
The presentation doesn't include backtest reports at all and this is a crucial disadvantage. Knowing their horrible reputation, we would like to see that the system got proper tests before it became an advisor. We should have a space for maneuver to understand if the advisor fits our expectations.
Trading results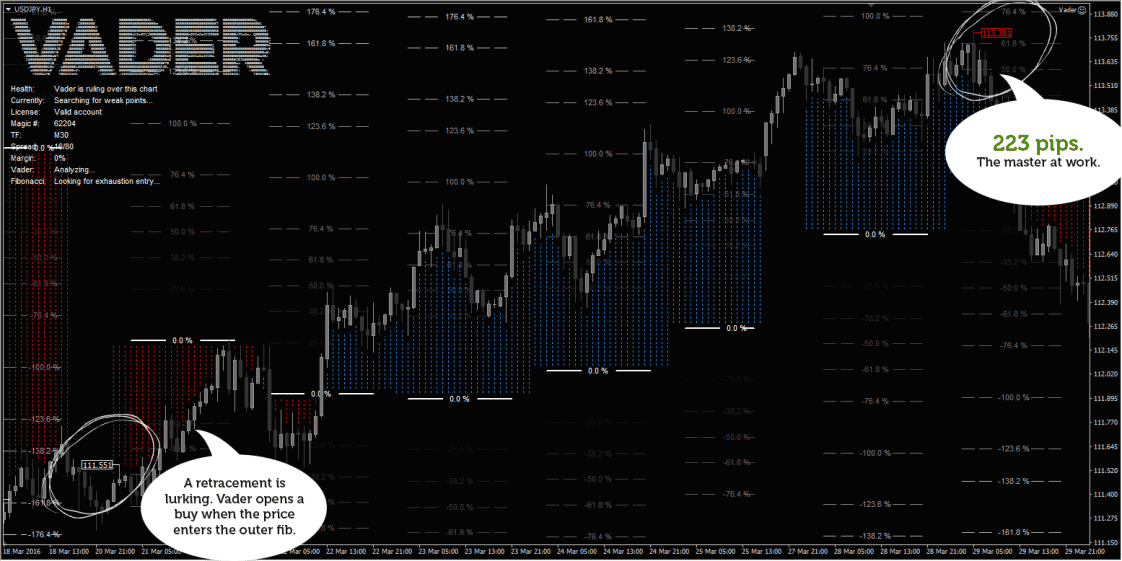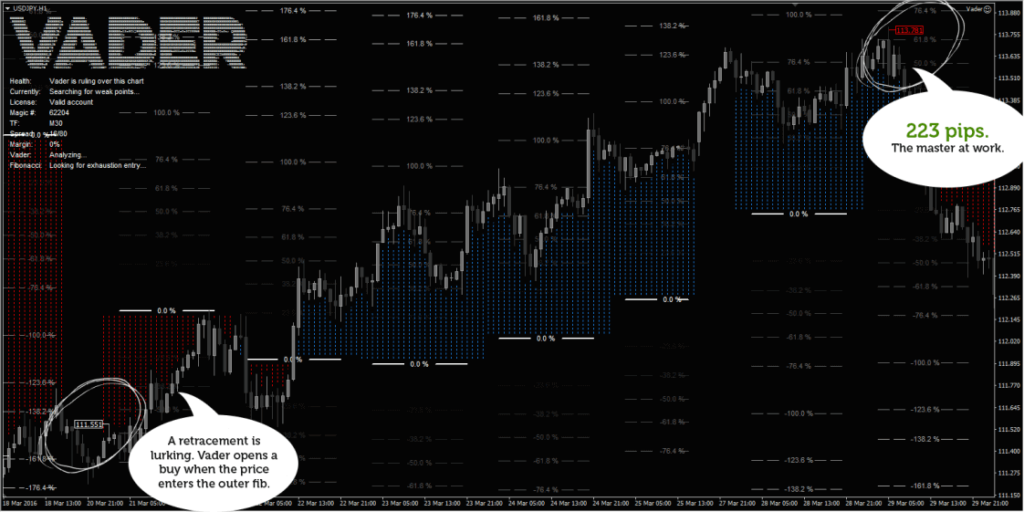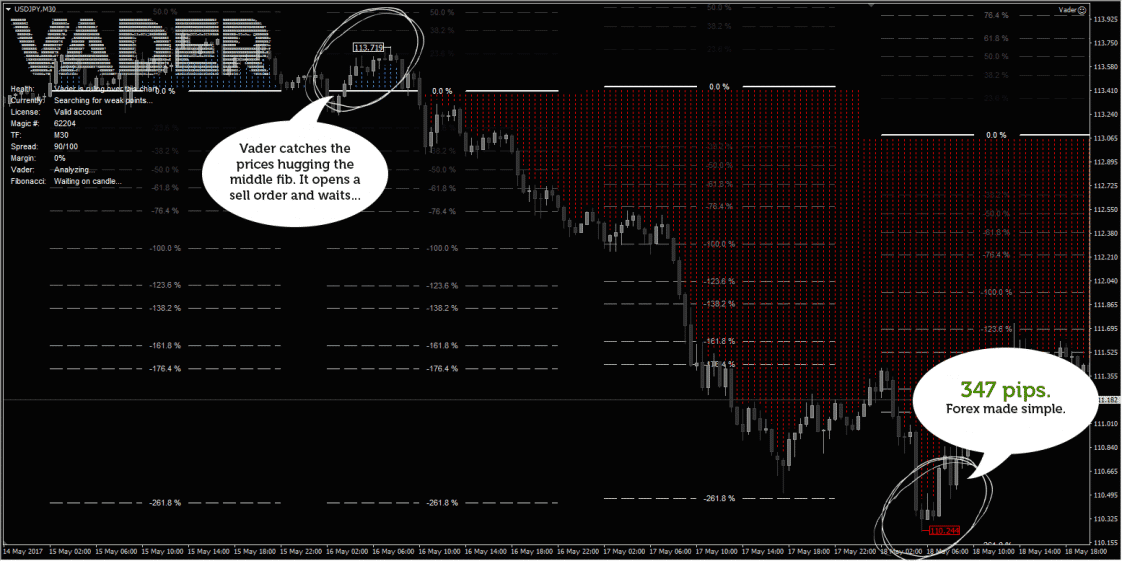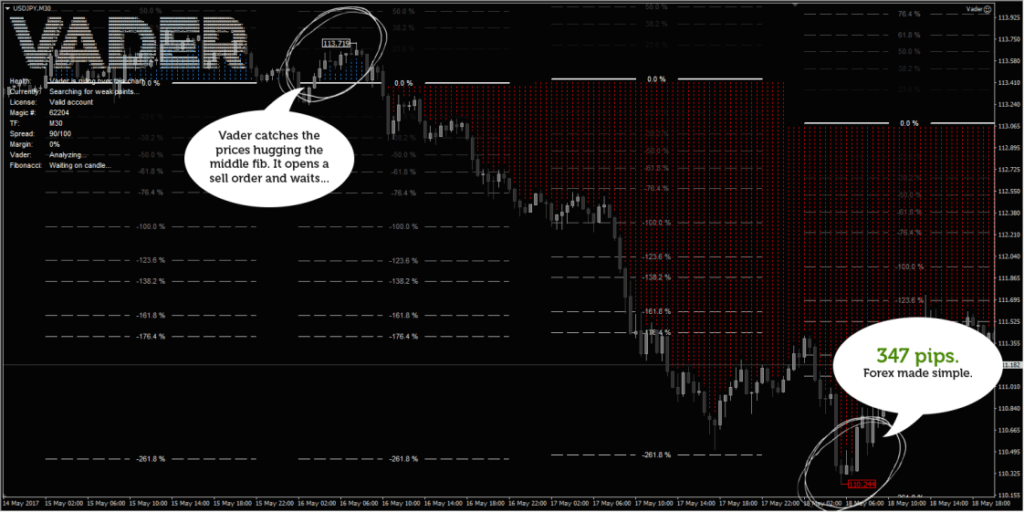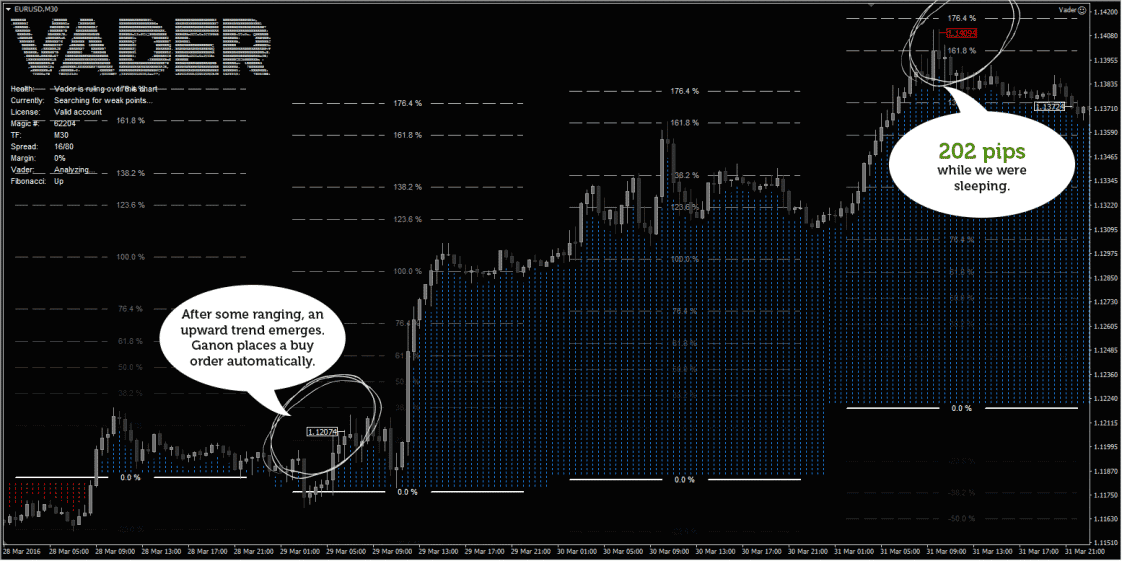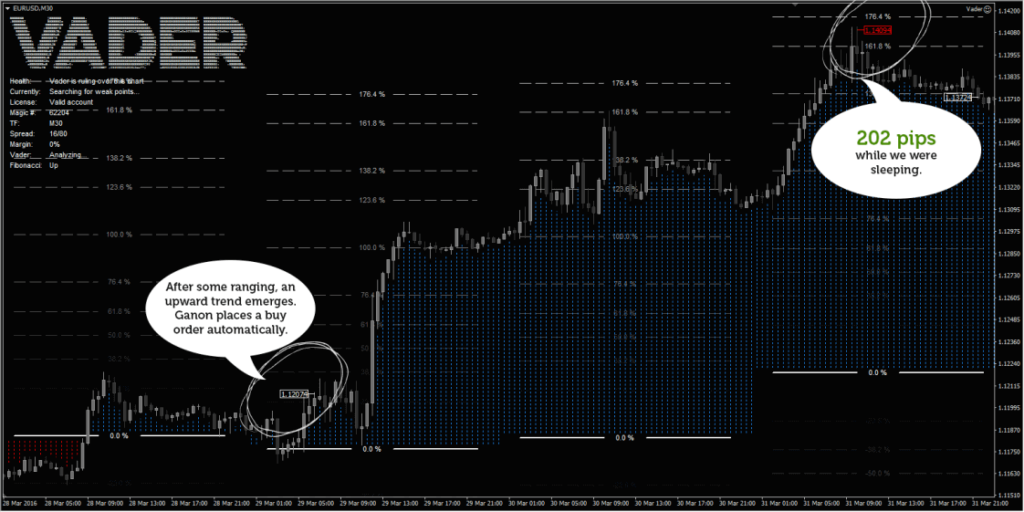 There are only photoshopped screenshots available about how the system could possibly trade if all of this was real. Alas, these screenshots are scams. If they were real we would have a Myfxbook verified account provided.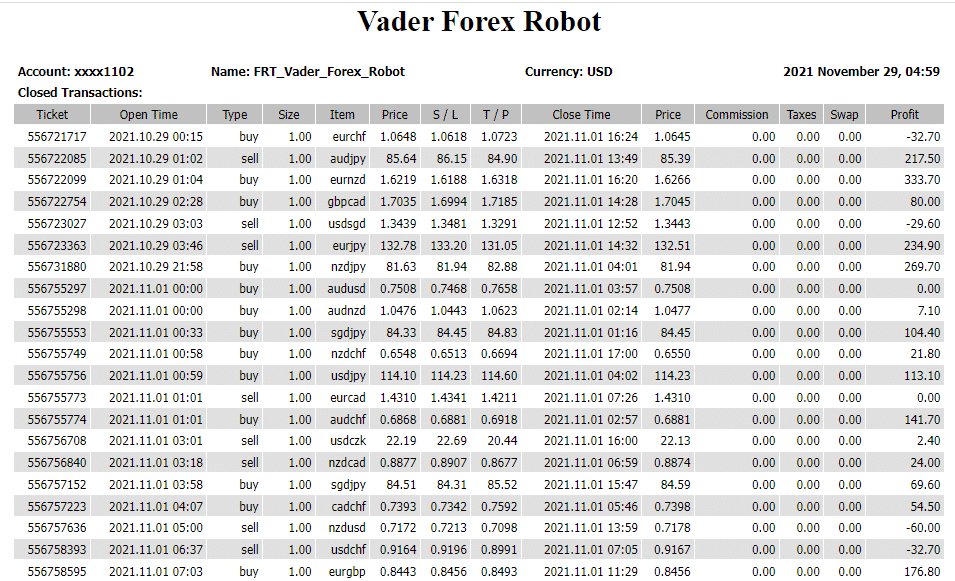 We may note that the account number lacks some numbers. If the account is real there should be ten of them.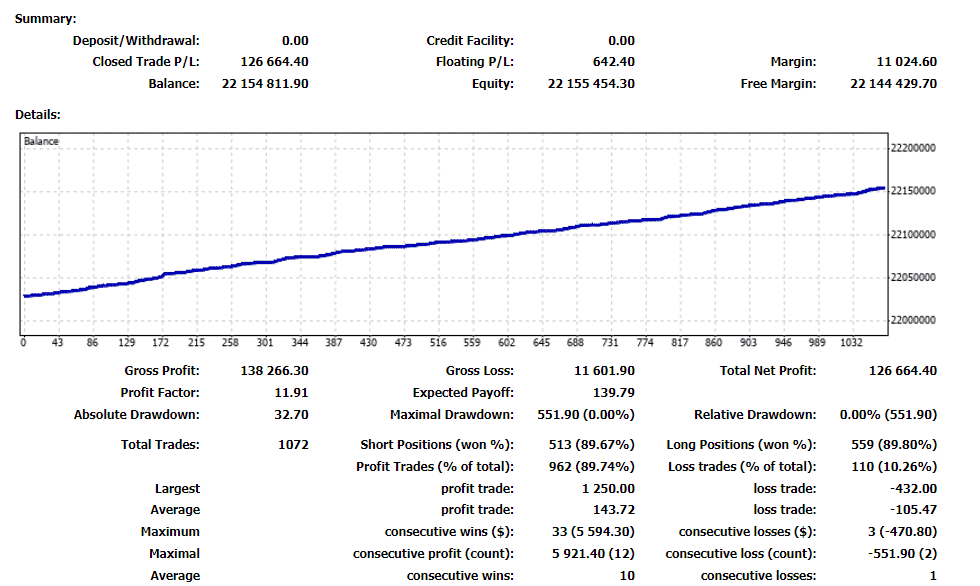 The final report looks like an iconic scam. The gross profit is $138,266 where the profit factor is 11.91. The only drawdown was $551.90. There were 1072 deals executed. The win rate was 89% for shorts and 89% forl. An average win streak was ten orders.
Other notes
The developers did everything possible to be hidden from the community. We don't know who they are and we haven't seen their social network profiles either.
People feedback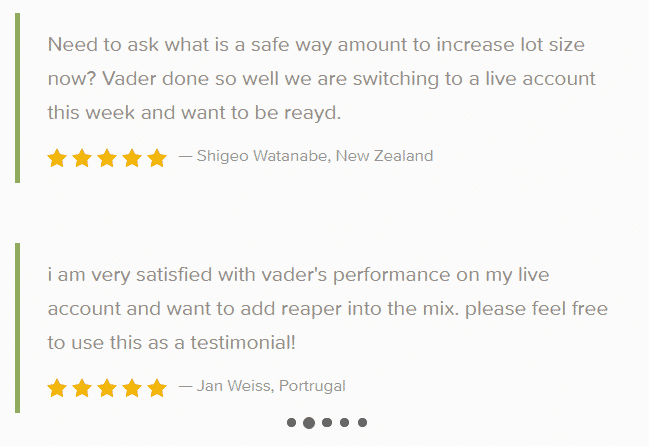 The site is featured by only positive testimonials. Most of all, they were manipulated.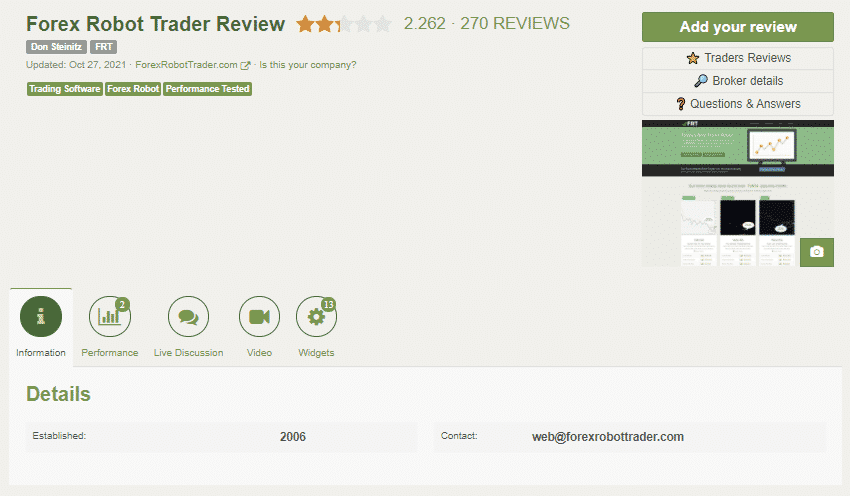 There's a company's page on Forex Peace Army with 2.2 rate based on 270 testimonials.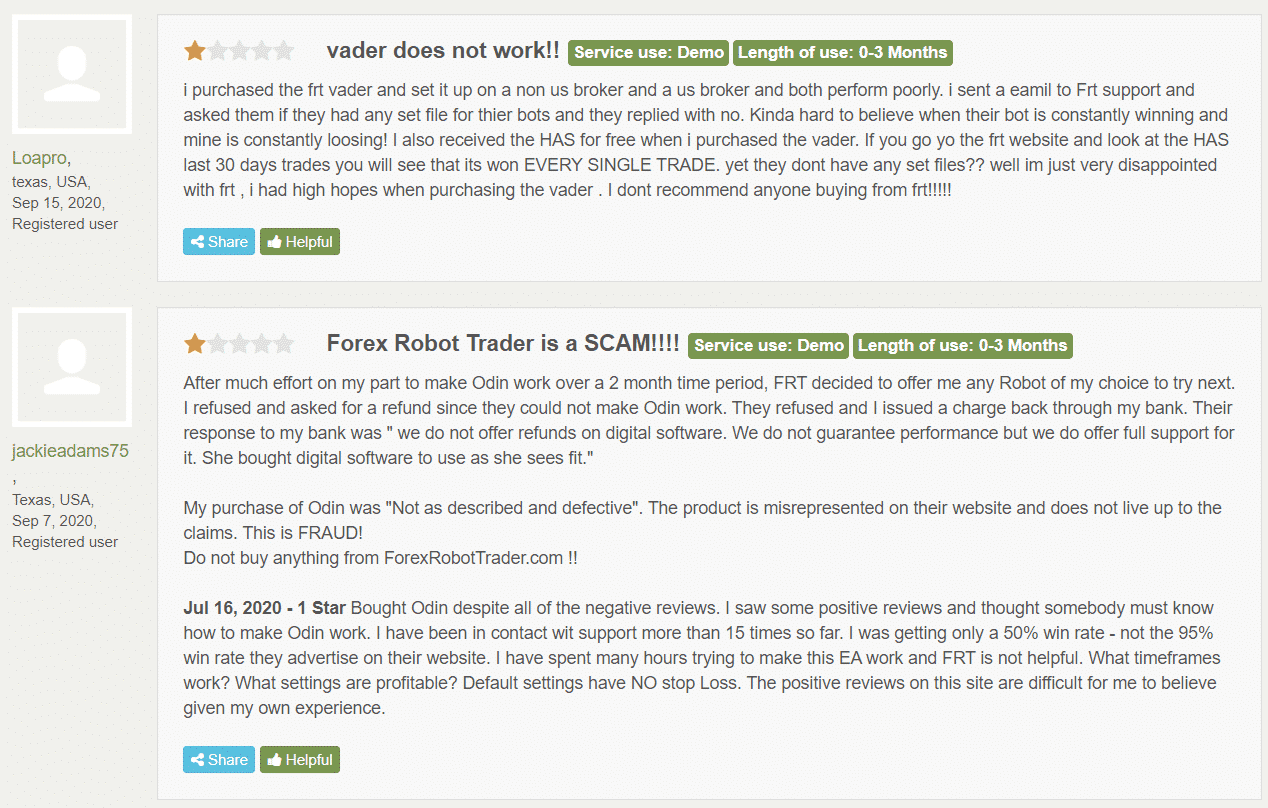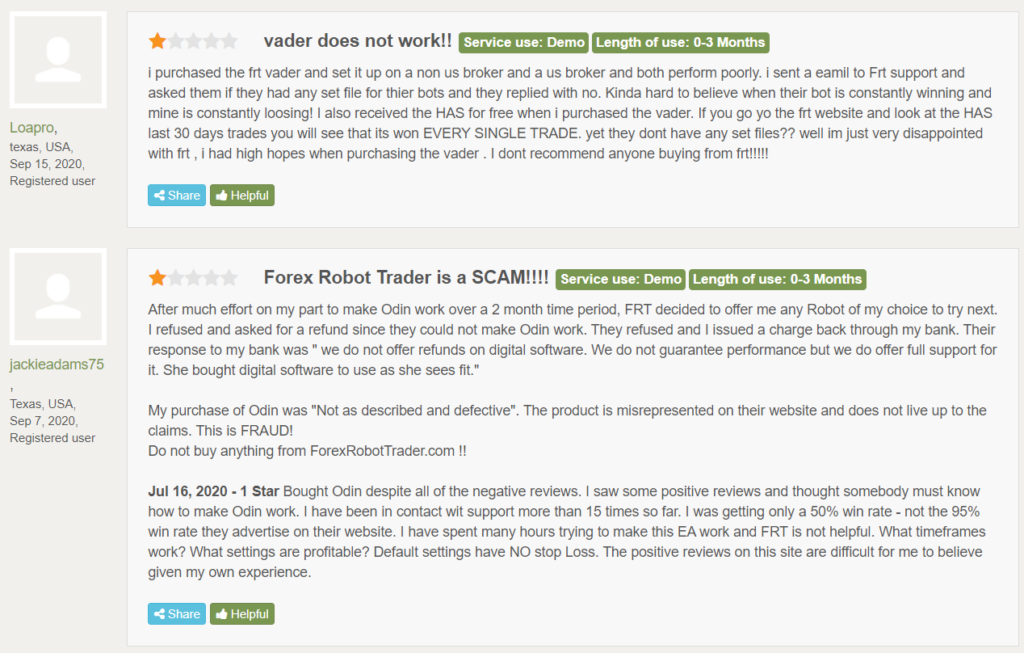 Every single client wasn't happy with the robot and support the devs provided.
Wrapping up
Advantages
Disadvantages
No team revealed 
No settings explanations provided 
No risk advice given
No backtest reports provided 
No trading results shown 
No refund policy provided 
Only negative testimonials are available 
Vader Forex Robot is another scam solution that tries to give us an illusion that we can be profitable with this advisor. Alas, nothing shows that it's possible. The robot must be avoided because it's a scam.