Wild Side is a trading solution that was designed to make profits on Forex. The presentation looks ridiculously bad and not informative. It was a challenge for us to gather all viable intel to write this review.
Is this robot a viable option?
We are sure that it is not. The account shows that the system can have significant periods of unsuccessful trades. It's a huge disadvantage.
How to start trading with Wild Side
There's a list with the relevant information about the system and its work.
The advisor works for us completely automatically. We are allowed to do nothing in addition.
We can trade on the MT4/5 terminal.
It opens trades only at the proper time.
The developer gives us a user guide.
Most of the orders are opened at night.
The advisor isn't featured by dangerous trading strategies like Martingale, Grid, or others.
It places TP and SL levels for each open order.
The advisor "uses its own price action algorithms in combination with the author's indicator."
The system includes a news filter for us to avoid trading during high-impact news periods.
There's a unique transaction tracking algorithm.
Backtests show that the system should work predictably.
It can be used in any time frame.
The customized time frame is M5.
The mode for performing a backtest should be "Every tick based on real ticks."
We can trade with nine cross pairs: USDCAD, EURCAD, EURCHF, EURUSD, USDCHF, EURAUD, AUDUSD, GBPUSD, and CHFJPY.
We have to work on an ECN account only.
We should use a VPS service, so the robot works all the time.
The leverage has to start from 1:50.
It works with FIFO rules, so there should be no grid of orders.
The minimum deposit is $50 for each symbol for a 0.01 lot size.
The system calculates lot sizes automatically
We can set lot sizes manually if needed.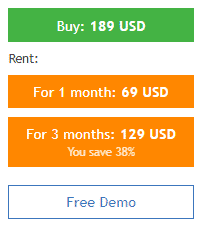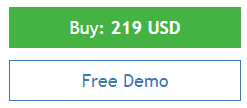 To provide a discount the vendor increased the price from $189 to $219. The offer has lost rental options. The system is delivered without refunds. So, the purchase is final.
Wild Side backtests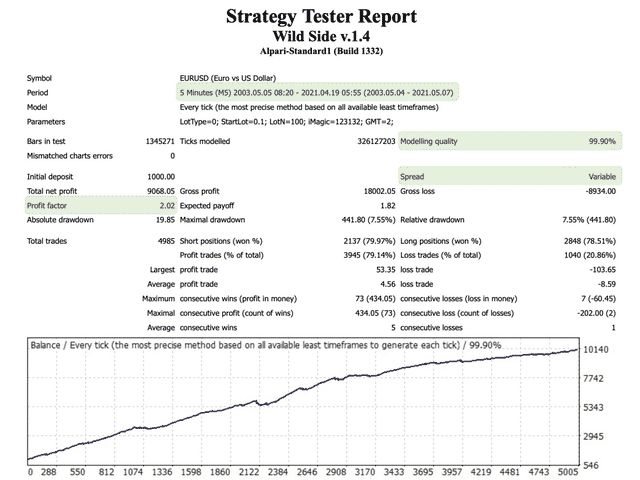 We have a EURUSD report. The developer chose the M5 time frame as was mentioned. The data period was 18 years. The modeling quality was 99.90% with variable spreads. An initial deposit was $1,000. The advisor has got $9,068 of the total net profit. The profit factor amounted to 2.02. The maximum drawdown was 7.55%. It executed 4985 orders with mostly the same win rate for both long and short trading positions: 78% and 79% respectively.
Trading results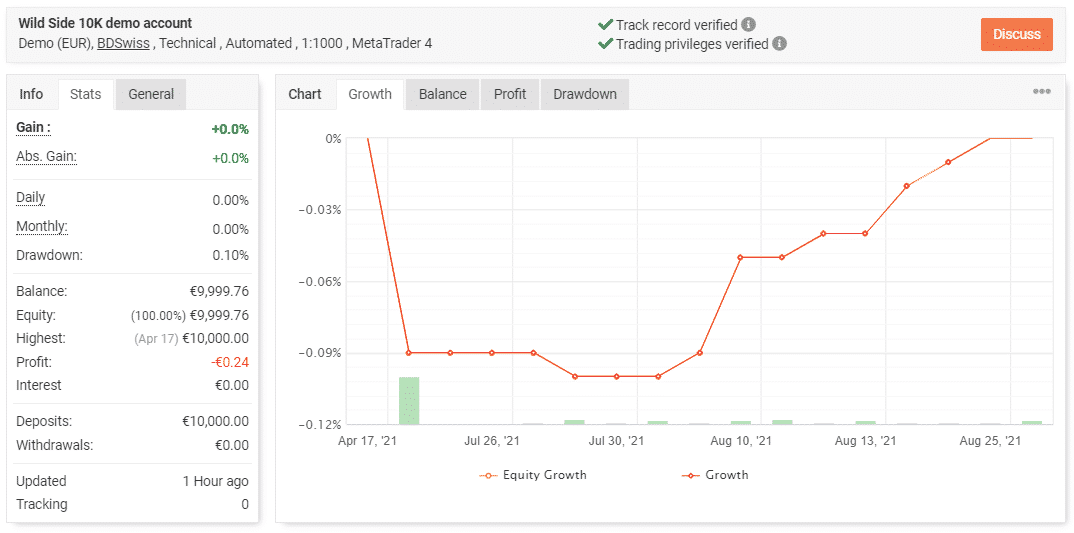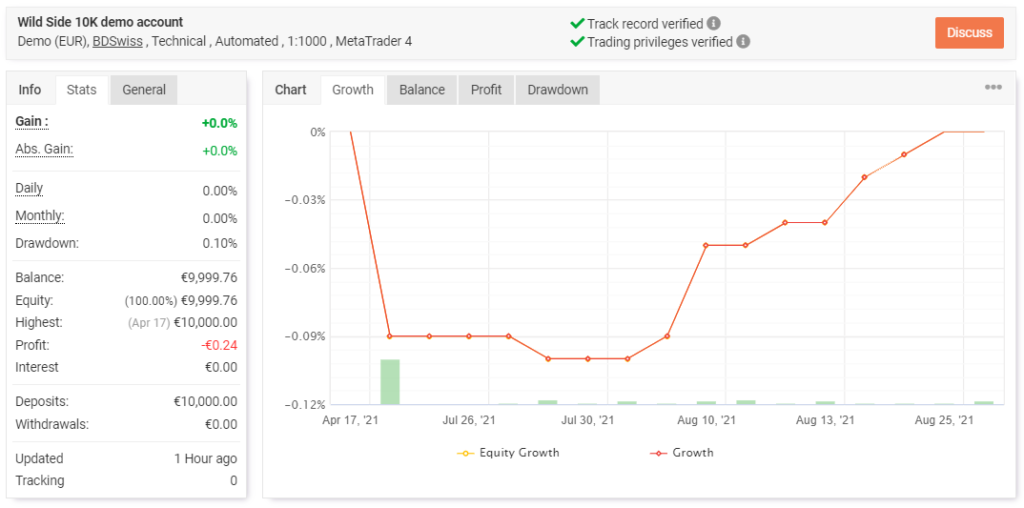 The system works in a demo EUR account on BDSwiss automatically with 1:1000 leverage on MT4. The account has both a verified track record and verified trading privileges. It was created on April 17, 2021, and deposited at €10,000. Since then, the absolute gain has become 0.00%. An average monthly gain is 0.00%. The maximum drawdown is 0.10%. No one tracks trading results.


The robot executed 25 orders traded with -55.6 pips. An average win is 3.47 pips when an average loss is -9.47 pips. The win rate is 33% for longs and 90% for shorts. An average trade length is 1 hour 32 minutes. The profit factor is 0.98.


The advisor has lost many cross pairs. So, the system must be customized ASAP.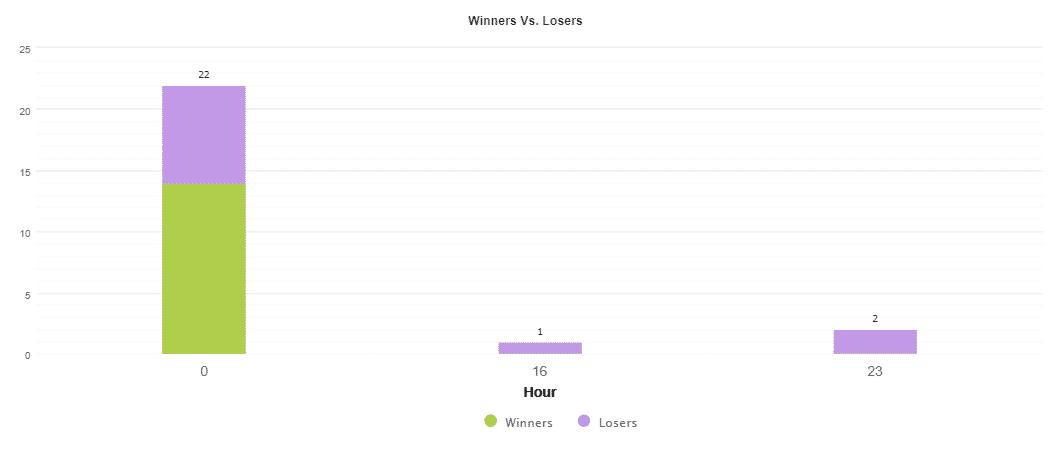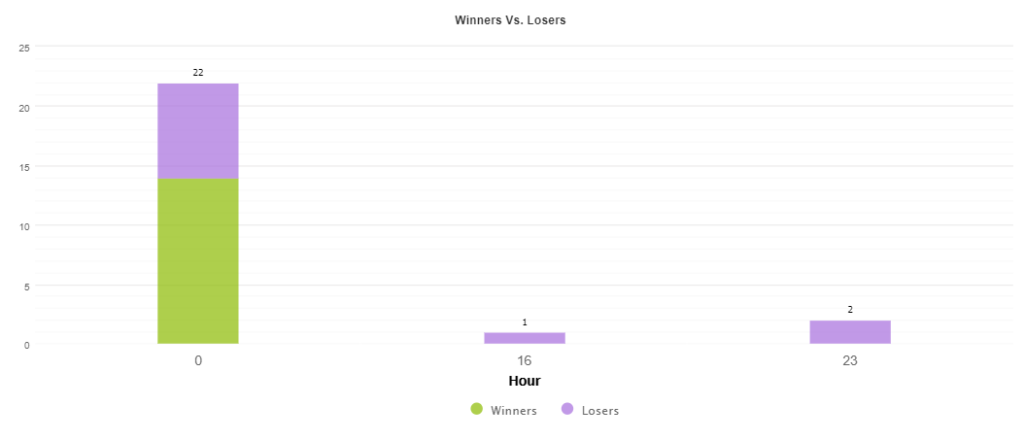 It is a night trading expert advisor.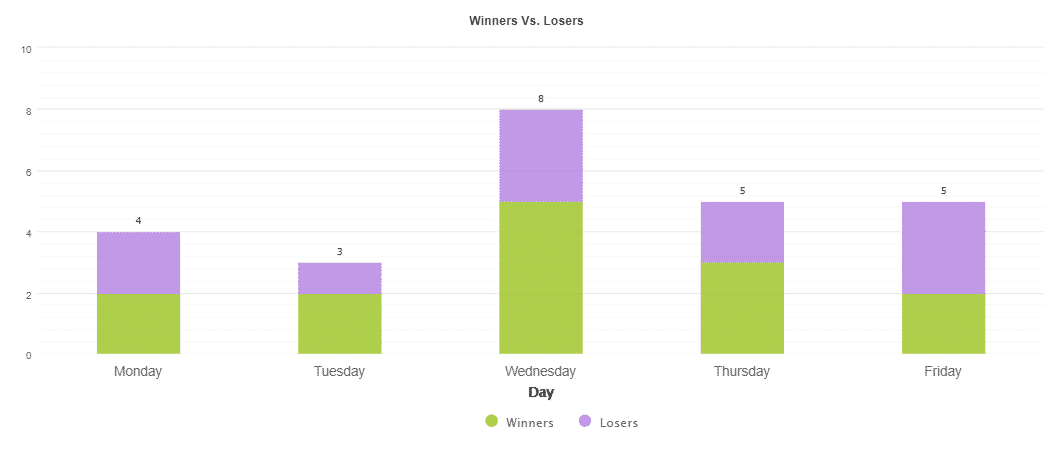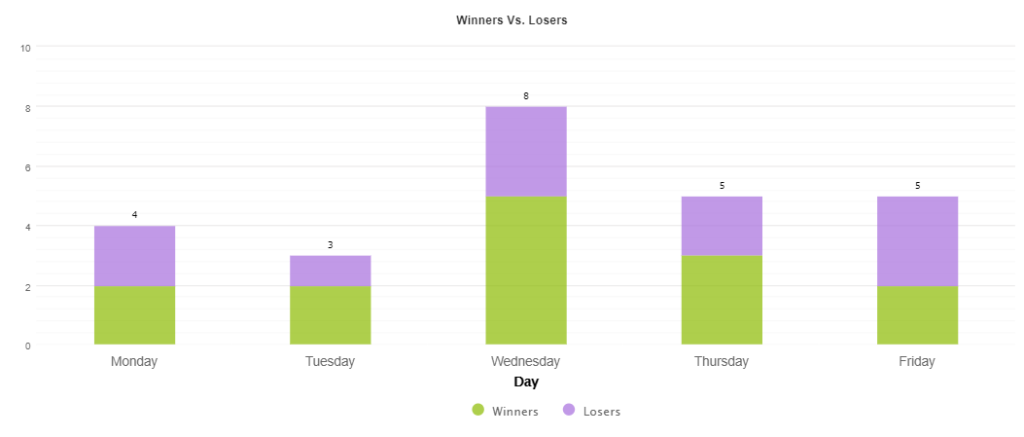 Monday and Tuesday are the less traded days.


The system runs the account with maximum risks. There is a 99,99% chance of losing 100% of the account balance.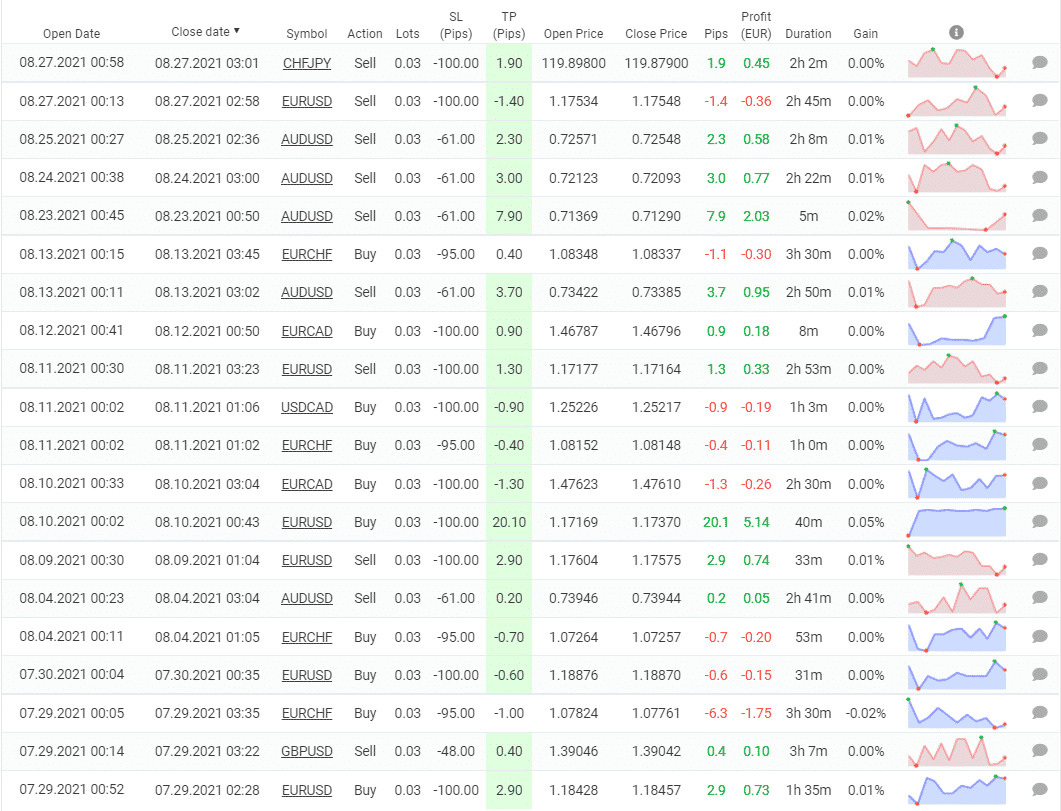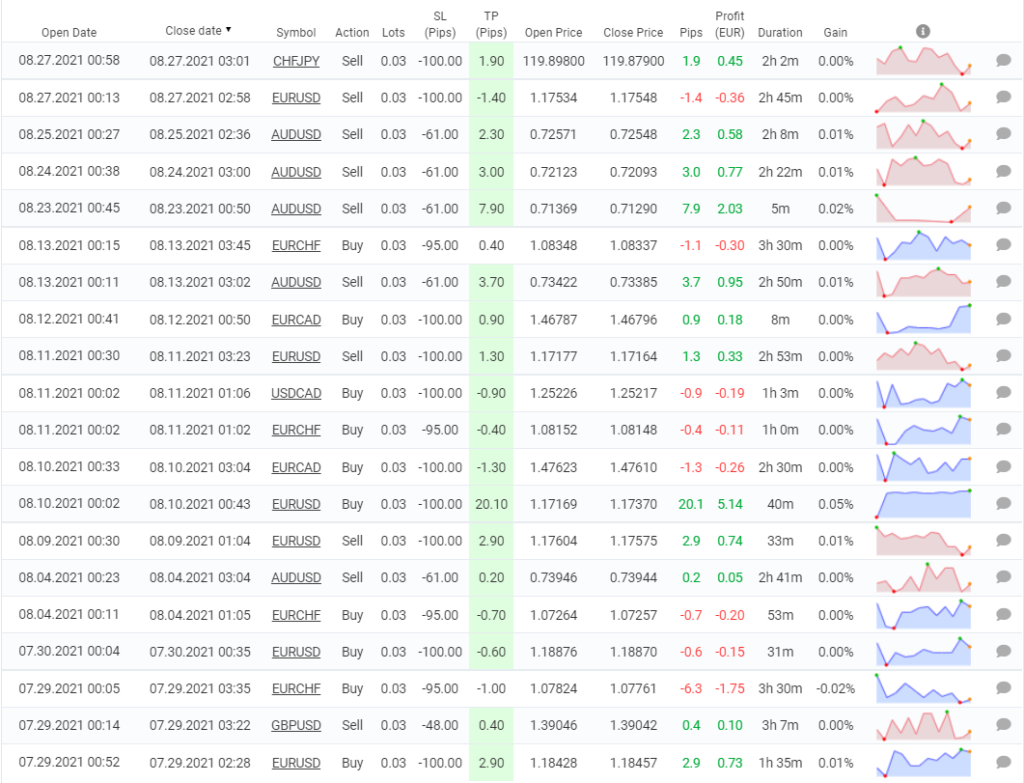 The robot uses a trailing stop loss feature to protect obtained profits.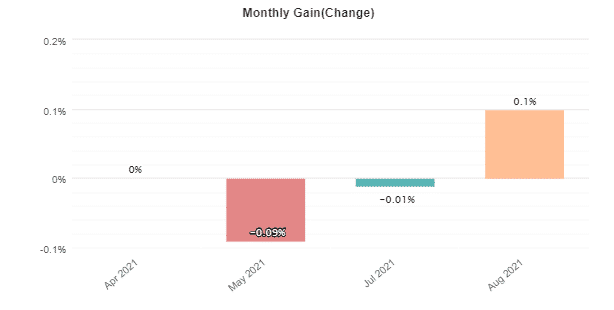 As we may note, the system is too young and not quite profitable.
Other notes

Marat Baiburin is a developer from Russia. MQL5 mentioned that he has no experience. The portfolio includes two products and twelve signals.
People feedback


The system doesn't look like a stable solution, according to the clients' testimonials.
Wrapping up
Advantages
Backtest reports provided
Disadvantages
No risk advice given 
No money-management advice provided
Trading results are horrible and unpredictable 
No refunds provided
Scam pricing
Negative customer testimonials 
WildSide acts like a scam trading solution that works on a demo account showing horrible trading results. The developer uses a scamming way to provide a discount. So, he just simply increased pricing and removed rental options. We're sure that you have to avoid it.