Disclaimer: The information provided here does not constitute any form of financial advice. Readers are fully responsible for conducting their due diligence before making any investment decisions.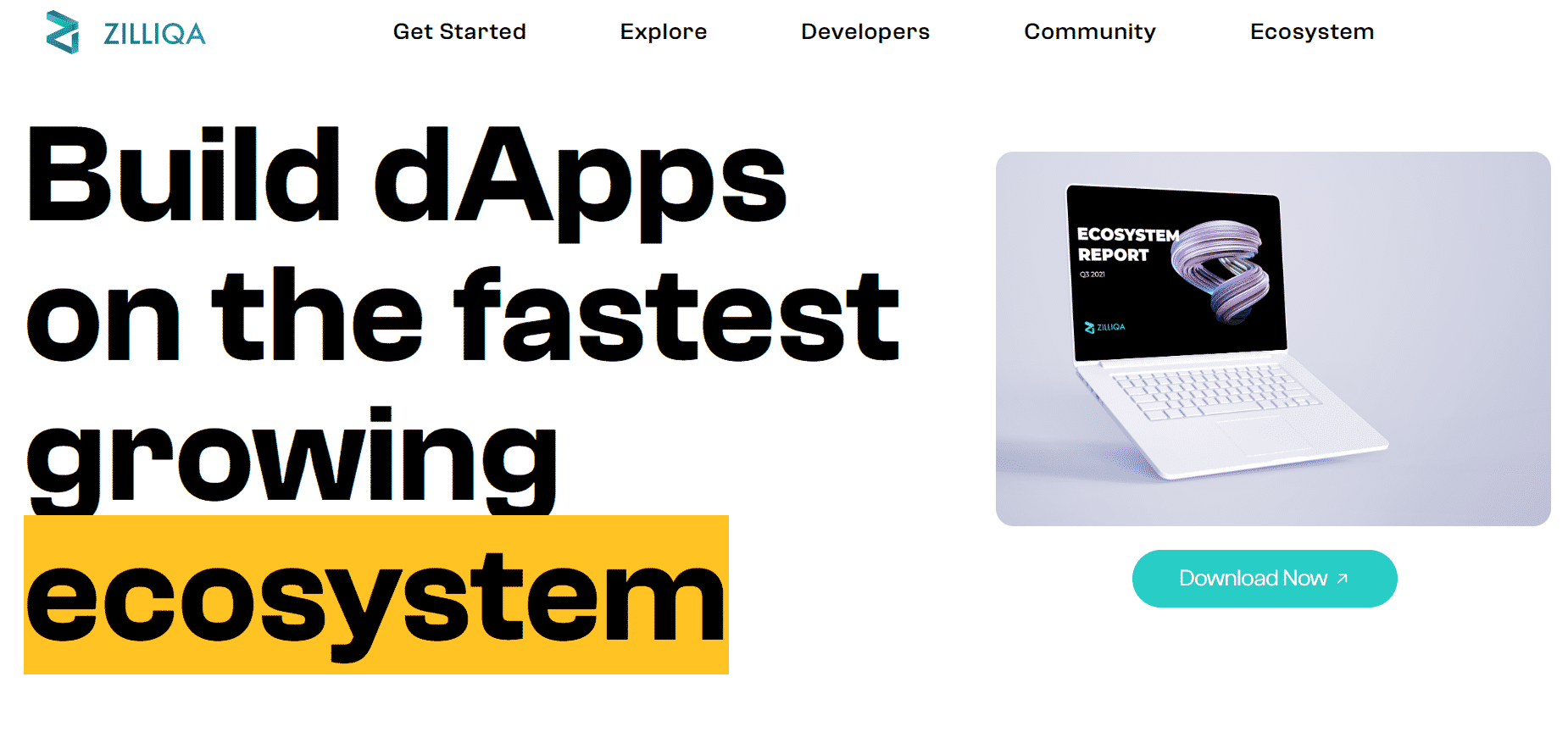 Zilliqa: Market sentiment
The market sentiment for Zilliqa suggests the token has dipped in value after its tremendous rally in March. Firstly, we've looked at the volume of social media mentions from Bitts Analytics for this project.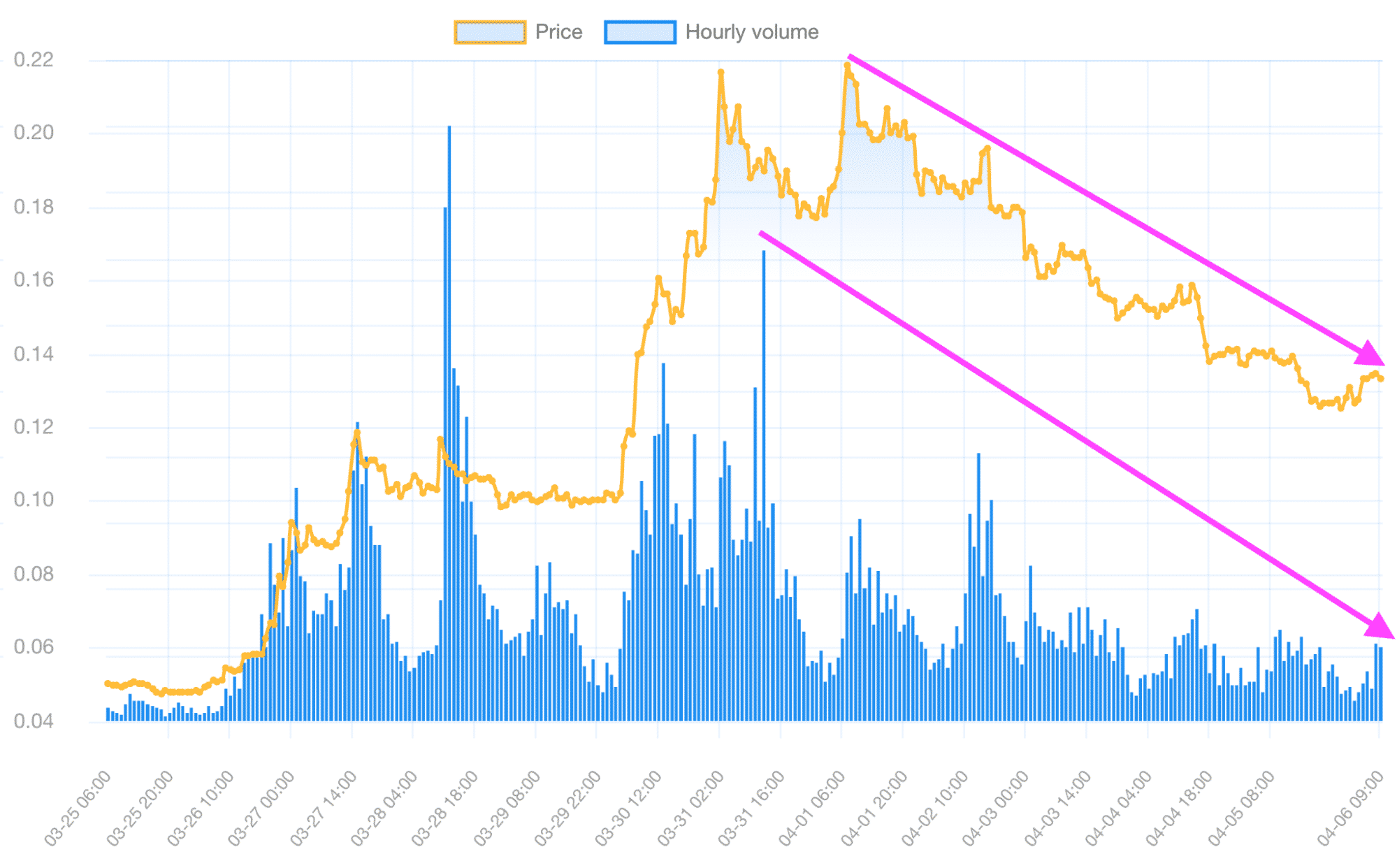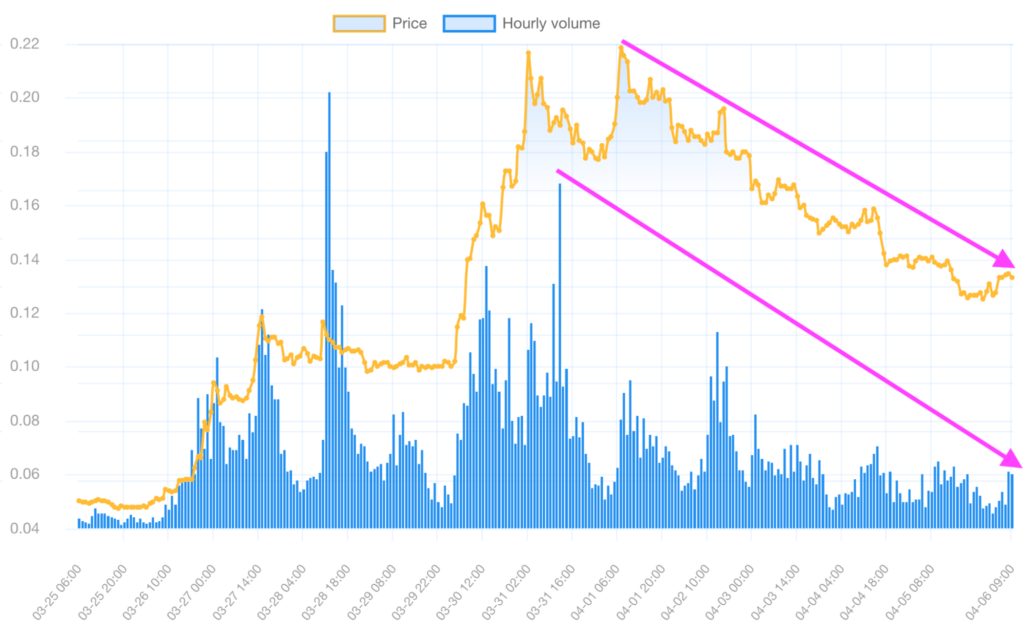 Since the start of April, the chart shows dipping volume, correlating quite consistently with the price. This tells us that the social engagement of Zilliqa has decreased a bit.
This is normal for many cryptocurrencies and could just be a short-term scenario. The other sentiment data we'll explore is the Crypto Fear & Greed Index (FGI) by Alternative.me, which also paints a similar picture.
The current reading is 48, which the site labels as 'neutral.' Generally, readings between 0-50 suggest fear, which means buying opportunities. We can see on the chart below that the FGI peaked at 60 (a greed reading) towards the end of March.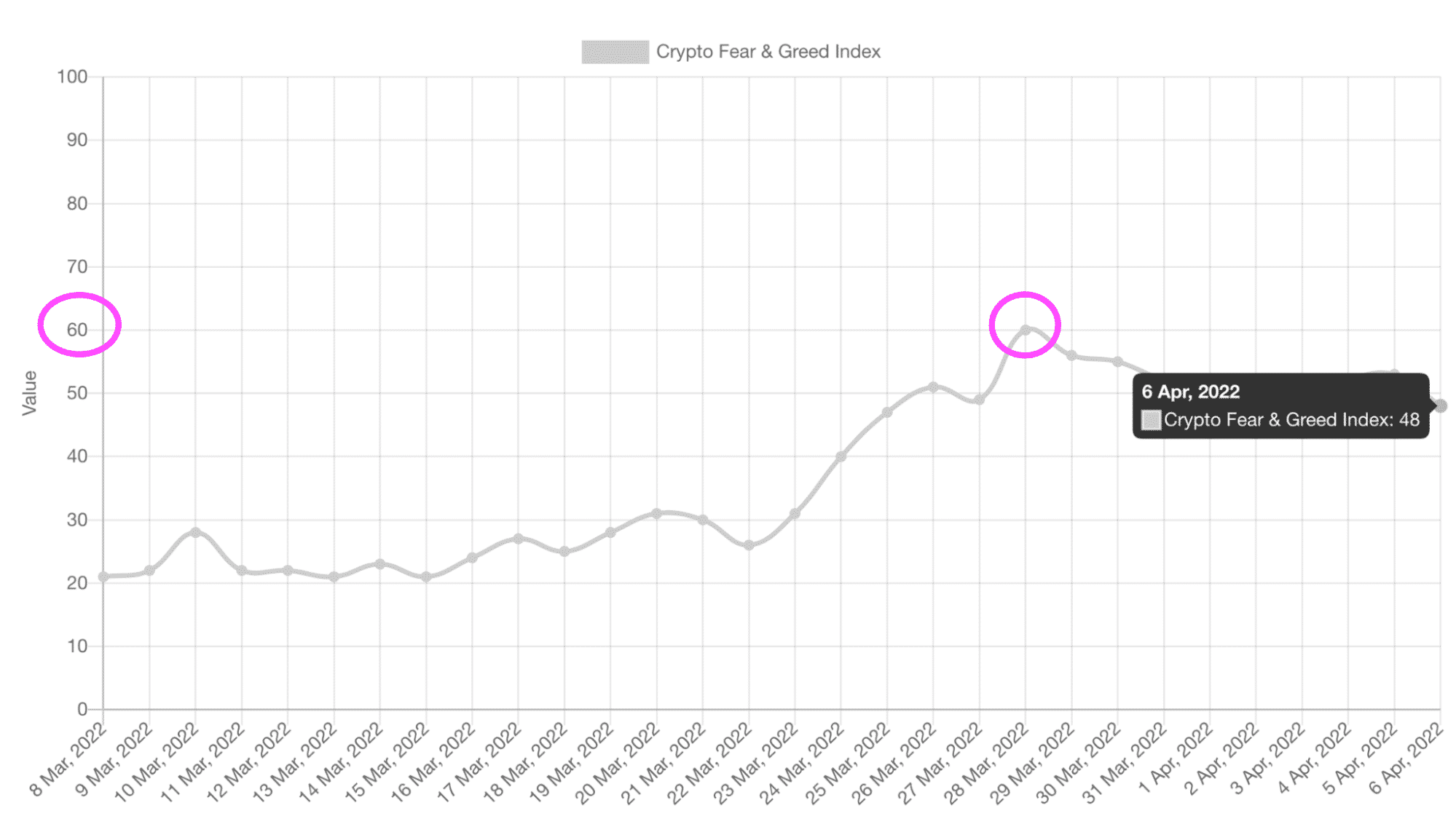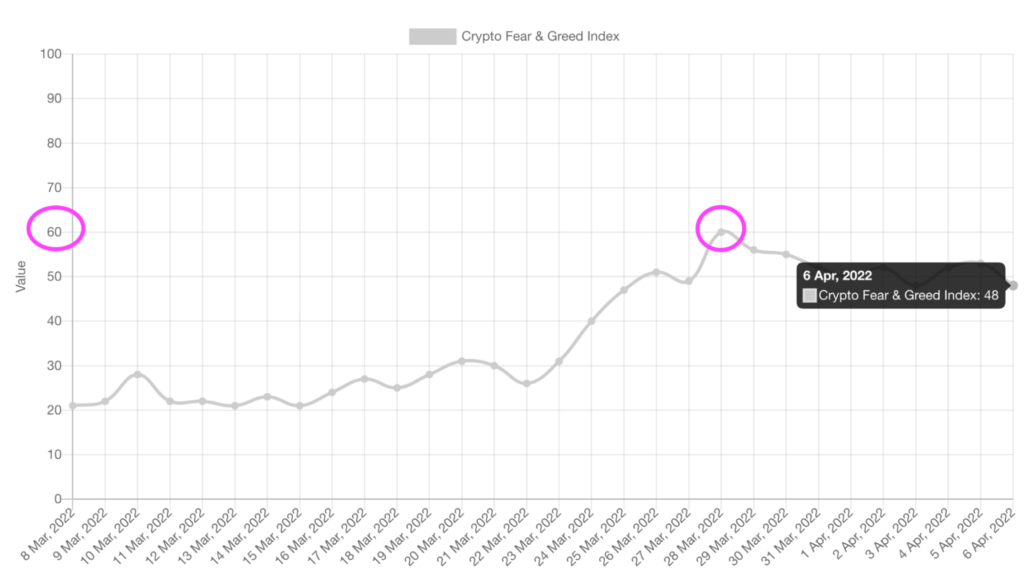 This is consistent with the eventual sell-off of Zilliqa and other coins from the start of April. However, if the FGI moves below 45, the result would turn into fear, indicating that traders should watch for buying opportunities.
Conversely, anything above 50 in the coming days would suggest the potential for lower prices across the board.
Technical analysis
For March, ZIL rallied by about 455% to reach $0.23, a few cents shy of its all-time high. As is typically the case with mid-capped altcoins, Zilliqa has dropped by roughly 45%.
The FGI was 60 towards the end of March, which is consistent with the value loss. While the market largely remains bullish, we don't necessarily believe it's a signal for any investor or trader to buy ZIL.
We've applied the 50-day (orange) and 200-day (blue) moving averages on the chart below.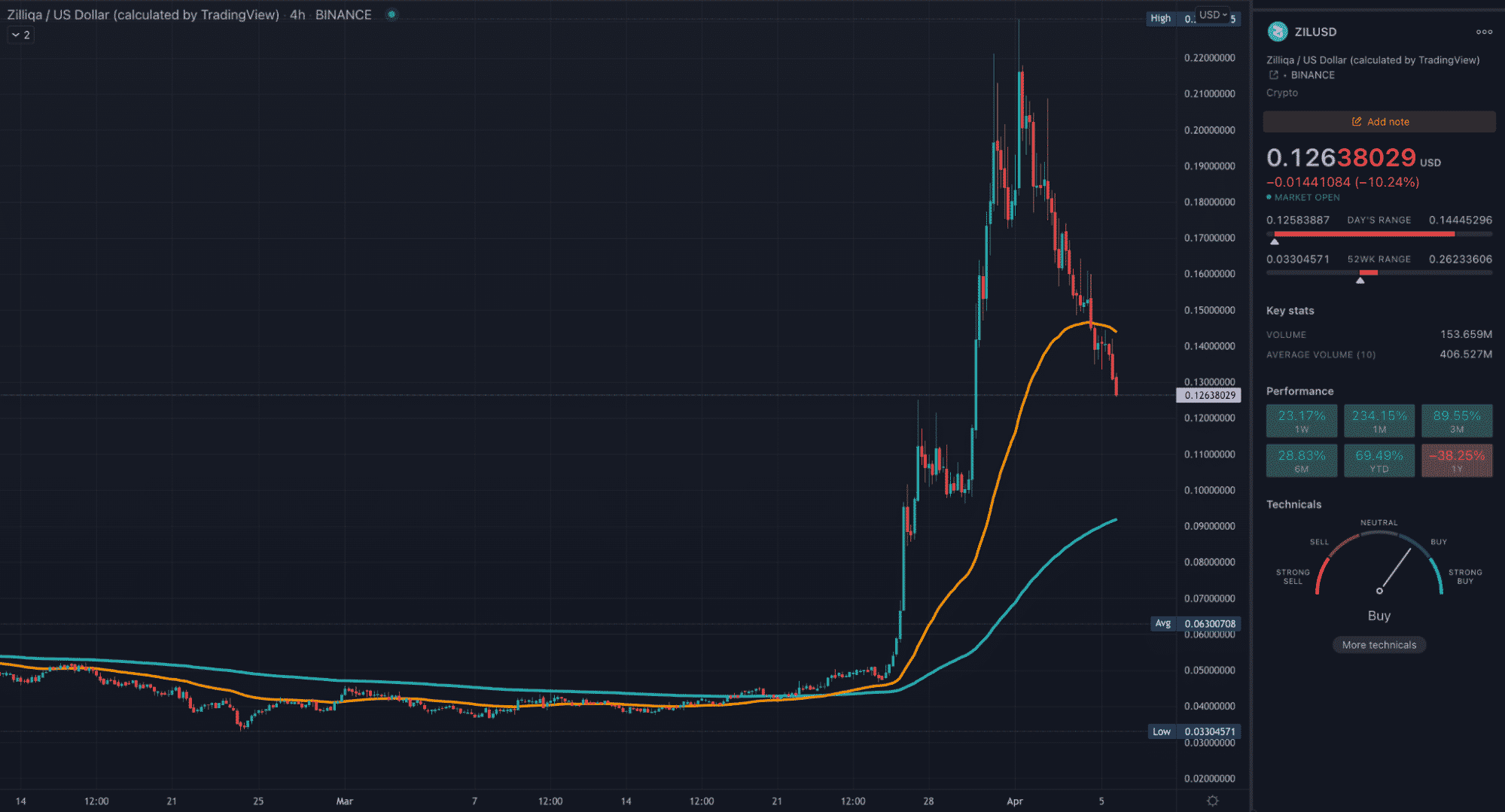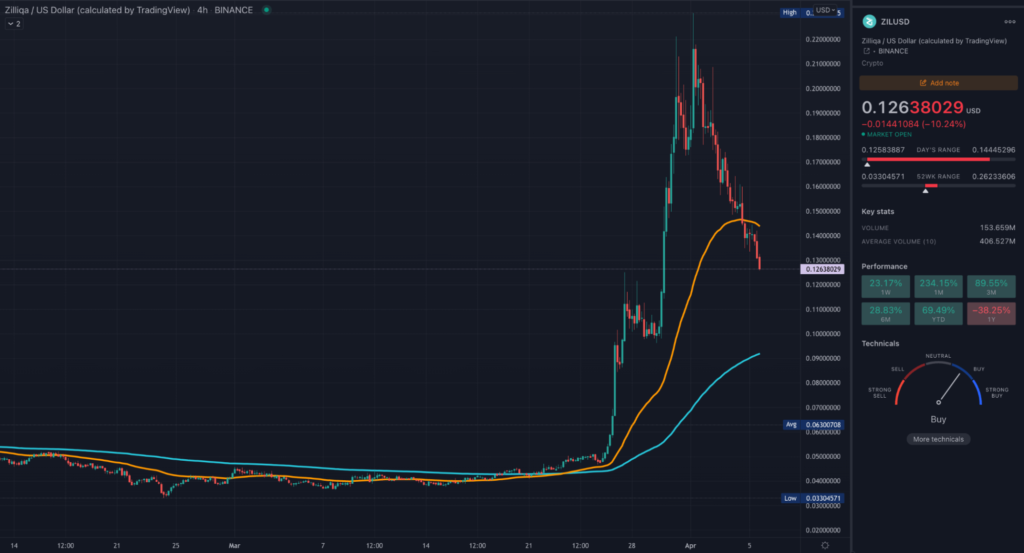 Although the 200-period indicates bullish momentum, the conservative approach is waiting for the market to go on top of the 50. We believe this could be a better sign of trend resumption.
Fundamental analysis
The main reason for ZIL's tremendous price increase is the hype surrounding Metapolis (which launched on 2 April in Miami), dubbed the first 'metaverse as a service' platform.' Analysts see this move as a massive plus in potentially increasing Zilliqa's long-term value and dominance.
Zilliqa also recently introduced new partnerships with esports companies, namely Ninjas in Pyjamas (from Sweden), MAD Lions (from Spain), and Rex Regum Qeon (from Indonesia). We didn't observe any negative news surrounding this blockchain in the meantime.
Here are some positive fundamental factors for Zilliqa:
Zilliqa is one of the few sharded blockchains in the top 100.
Through sharding, Zilliqa aims to compete with the likes of Ethereum to solve scalability and high transaction issues while offering dApps (decentralized applications) building and smart contracts.
ZIL's supply is deflationary, which is crucial to making the token scarce and potentially more valuable over time.
Zilliqa (ZIL) price prediction: 2023-2025
Let's see where AVAX could realistically end up in 2023 and 2025.
2023 forecasts
The average estimate we got from looking at several forecasting sites was $0.13. This result isn't particularly favorable as it's more or less around the present value of ZIL. These are a few that we saw for 2023:
$0.07 to $0.09 (from PricePrediction.net)
$0.12 to $0.169 (from Gov Capital)
On the high end, Tech News Leader estimates between $0.17 to $0.20 for the first month of 2023.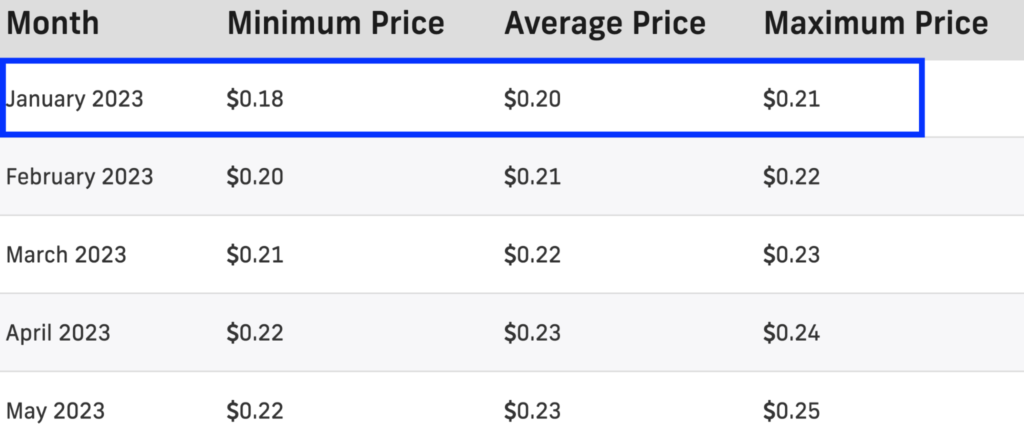 Yet, based on Zilliqa's past performance over the last year, we believe these are very conservative predictions and that the price may do much better.
2025 forecasts
For 2025, the average we derived this time was $0.29, which, again, is quite cautious in our opinion. The estimates ranged from $0.17 to as high as $0.40, the latter of which was provided by Tech News Leader.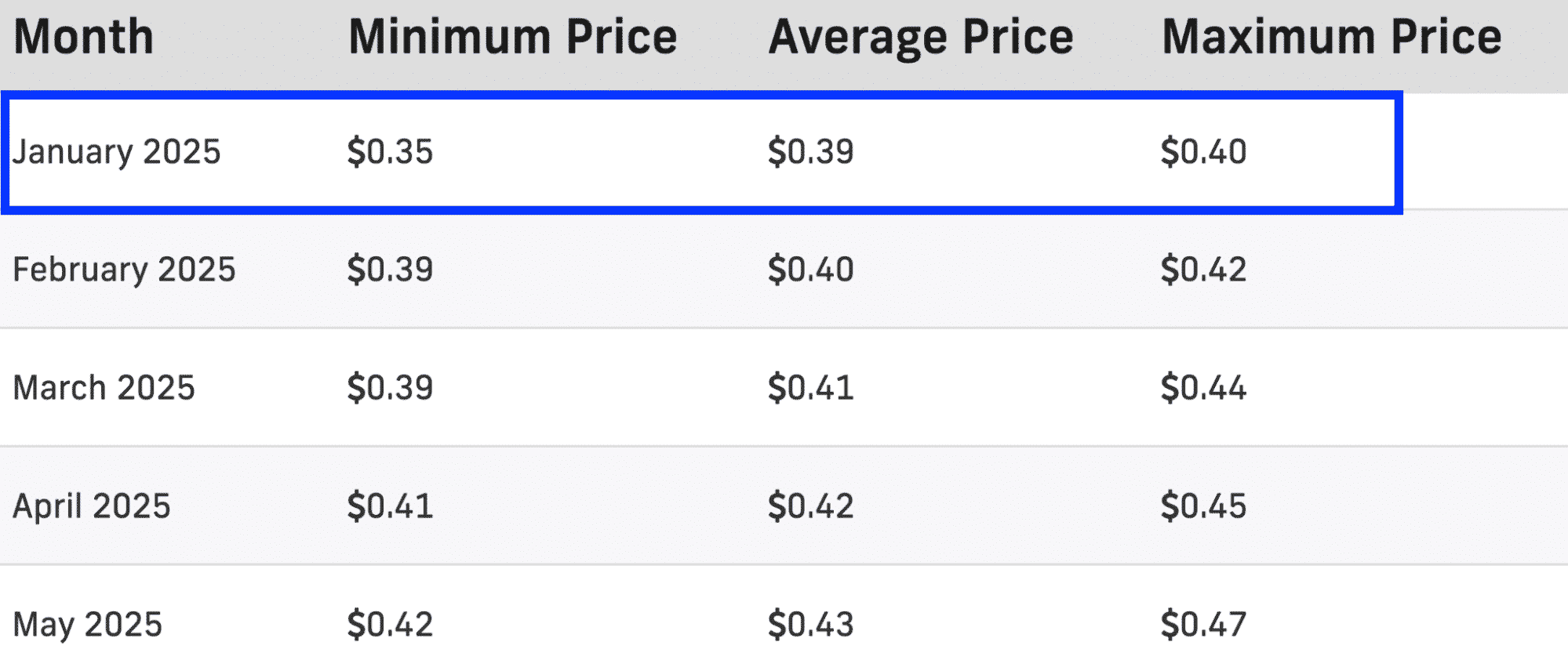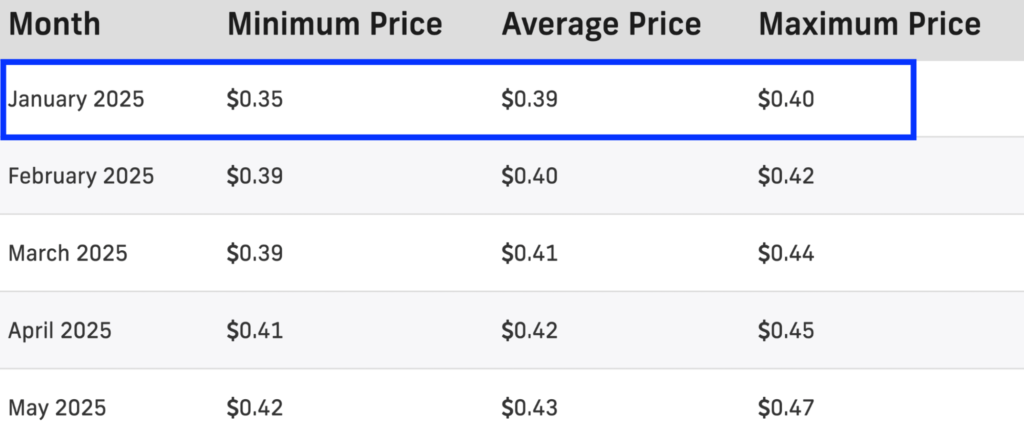 While the forecasts lean on the safe side, relying on these is less reliable given the number of years ahead.
Zilliqa Frequently Asked Questions (FAQs)
Is Zilliqa real?
Yes, Zilliqa has been live since June 2019.
What is Zilliqa's price today?
Presently, ZIL is worth $0.12 or 12 cents.
Will Zilliqa's price reach $1?
With growing adoption, in the long run, $1 is attainable.
Should I buy Zilliqa?
Compared to other established coins like Bitcoin and Ethereum, Zilliqa is naturally a riskier bet as an altcoin below the top 20. Therefore, you may decide to buy ZIL if your risk tolerance is higher than your conservative investor.
Where do I buy ZIL?
Binance, KuCoin, Gate.io, Huobi, and Bybit are a few of the many popular exchanges to purchase this token.