In recent years, cryptocurrencies have become the word in everyone's mouth from an investment perspective. In a world where most financial products were frowned upon by layman investors, these digital assets have piqued the interest of investors from all walks of life, from the seasoned to the inexperienced.
However, gone are the days when there were only a few crypto coins to choose from. As of March 2022, there are more than 18,000 cryptocurrencies. The truth is, not all these tokens are worth investing in. It takes a great deal of research to find a coin with substantial profit potential. To that end, investors often struggle to find platforms on which they can find suitable metrics for gauging their favorite cryptocurrencies. This is why we found it necessary to compile a detailed list of the best sites to find proper analytical data on these digital assets.
Messari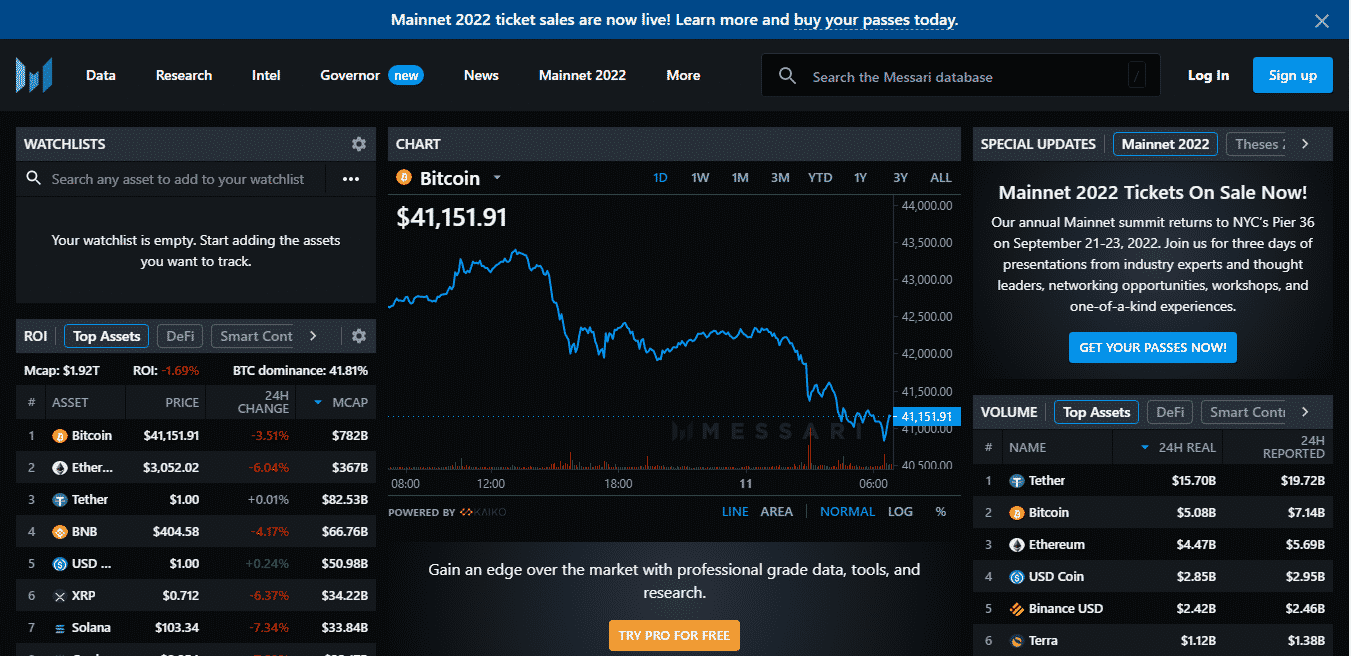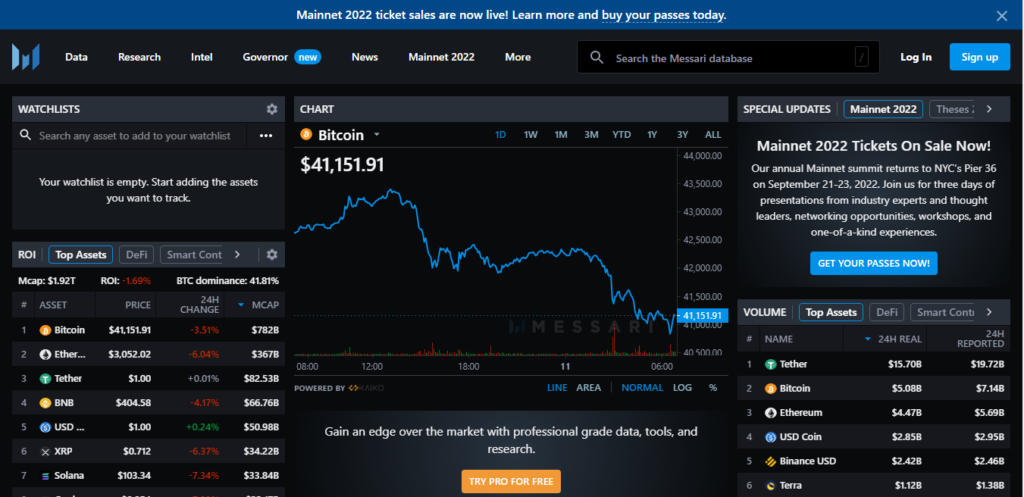 When it comes to performing crypto research, Messari is an important tool to have in your quiver. It features an intuitive screener to help you filter your search results. You can choose to filter by market cap, volume, Reddit subscribers, active addresses, and much more. The team behind Messari also posts regular research articles loaded with valuable insights.
As we've established, there are plenty of cryptocurrencies in the market today. You may very easily find yourself spoilt for choice on which cryptocurrencies to pay attention to and which to ignore. If that's your predicament, Messari comes in handy with their community-created screeners. These can help narrow down your choices as they are categorized into specific project types, such as metaverse coins and gaming projects. You could also choose to follow portfolios of professional asset managers. Alternatively, you may look at what hedge funds and other institutional investors are buying into, which can help inform your investment choices.
You could use this platform for free and enjoy most of its basic features. However, for best results, you should upgrade to their premium version, which costs $25 per month. This version comes with daily insights, advanced screening, charting, and watchlist features. You can also download data to a spreadsheet on this plan.
CoinMarketCal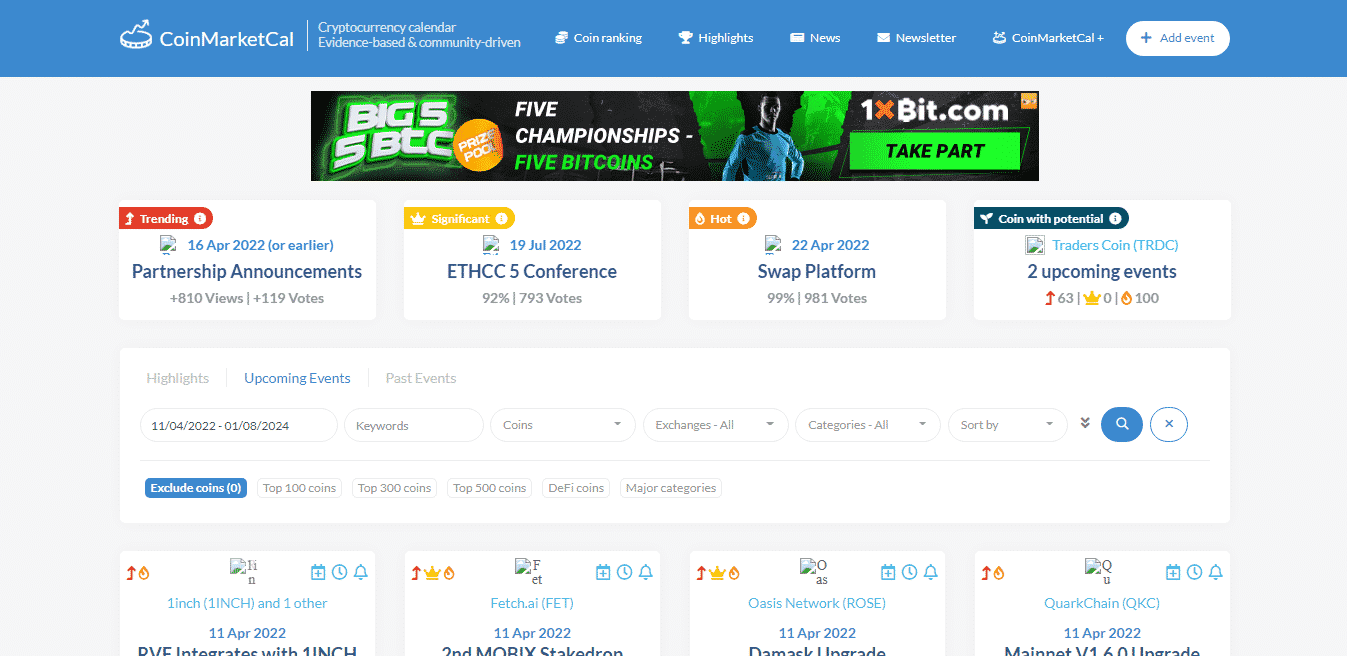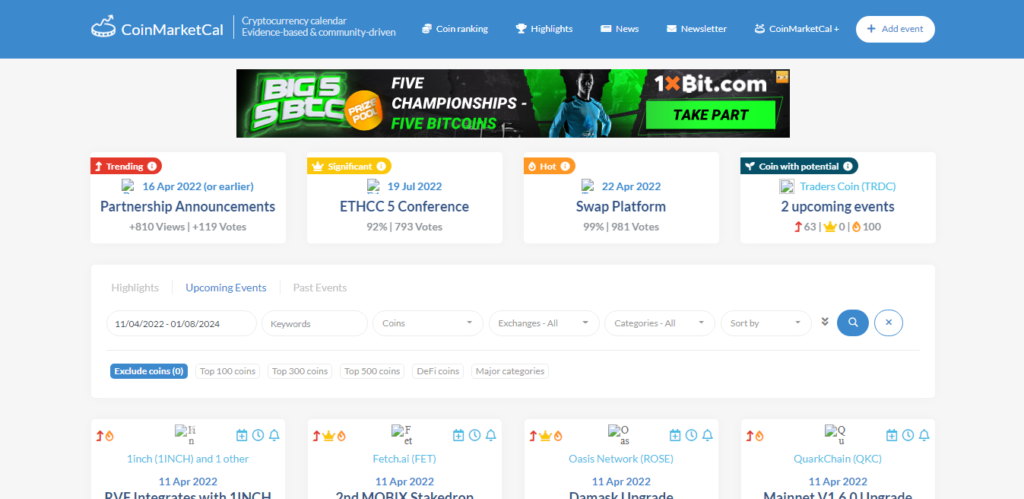 This is a community-driven platform that is mainly focused on fundamental events surrounding cryptocurrencies. They have a detailed calendar highlighting all upcoming crypto events. Anyone can post an upcoming event, which is then voted on whether it is legitimate or not. This voting system helps point out the most vital events capable of significantly shifting a cryptocurrency's price.
Notably, the events listed on this platform may be missed by most other news sites. For instance, news of an upcoming airdrop on a small-cap cryptocurrency may not be widely reported, but it will surely be on CoinMarketCal. The site also contains a 'Coins with potential' feature, which lists coins with major events coming up. This could come in handy for traders who like to trade price spikes caused by news. What's more, this platform is completely free of charge.
CoinPricePredict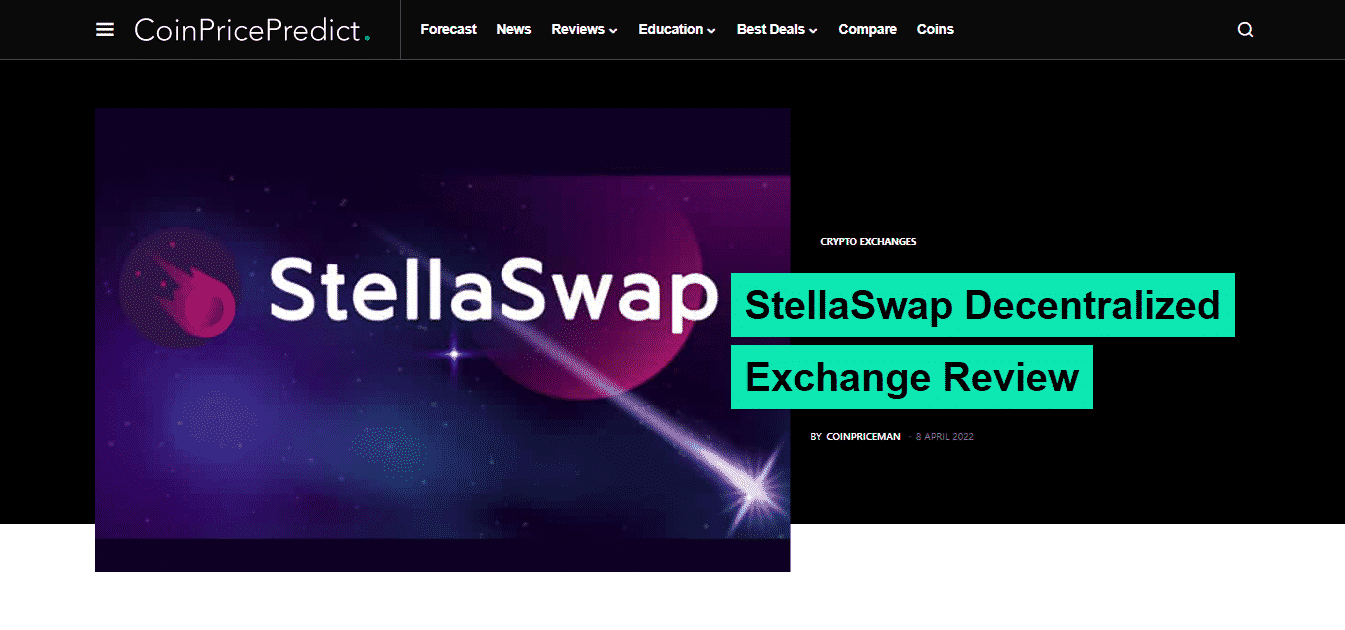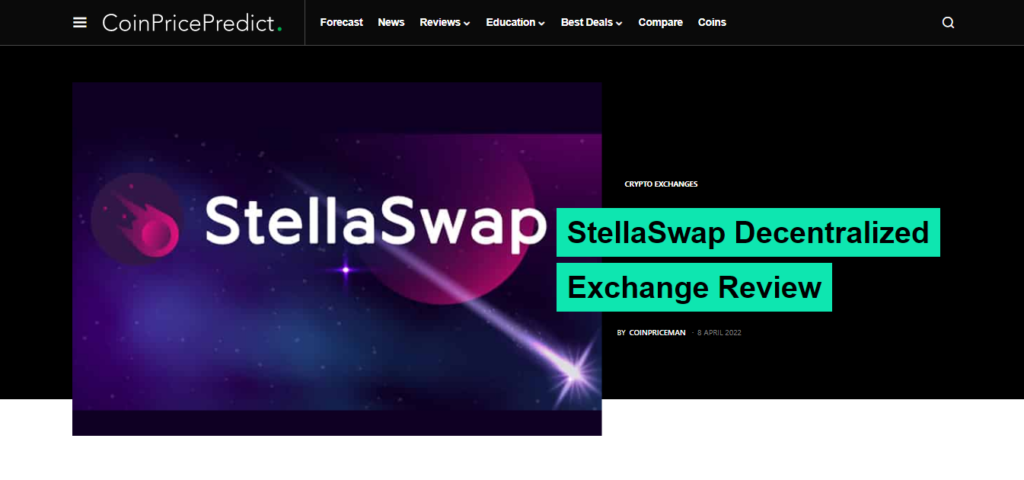 This is a news site and research platform that contains many attractive features. For one, they have a forecasts tab that provides price predictions of several established and upcoming cryptocurrencies. It also contains news making headlines on all matters crypto from all over the world. In addition to this, it provides reviews of crypto exchanges, wallets, trading bots, and portfolio trackers, helping investors make informed choices.
For beginners in crypto, CoinPricePredict has several educational materials on blockchain technology, crypto trading, NFTs, and DeFi. It also ranks exchanges, wallets, bots, and lending platforms to help investors get the best bang for their buck.
Coin Dance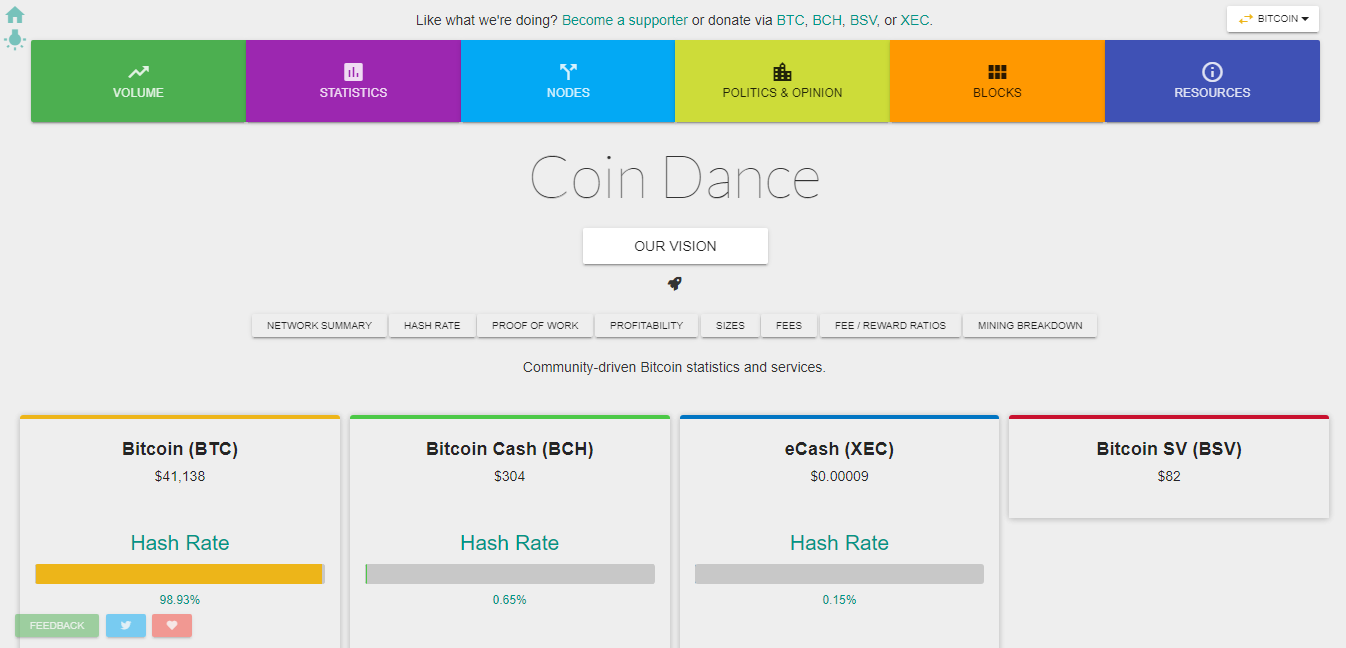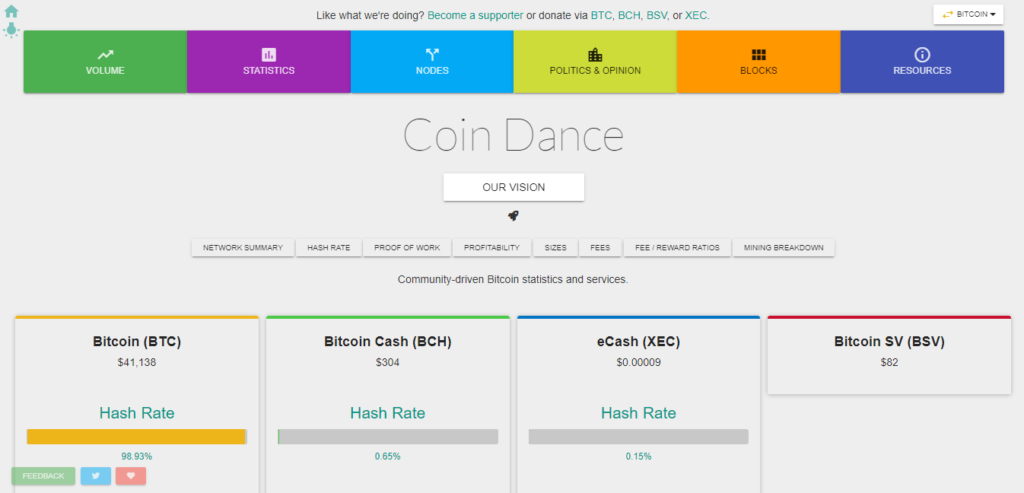 This is a research platform dedicated to providing statistics and market insights on the leading cryptocurrency, Bitcoin. On this site, you can find useful statistics such as trade volume by country, search volume, price history, demographics, and much more. It also contains regular updates on the regulatory and legal status of Bitcoin in various countries all across the world.
One can also find out which updates to the blockchain and proposals miners are voting for. Additionally, Coin Dance contains various resources broken down by categories. These could be anything from educational posts for beginners to live discussions on Reddit and other social media sites. What's more, you can access all these features free of charge.
CryptoQuant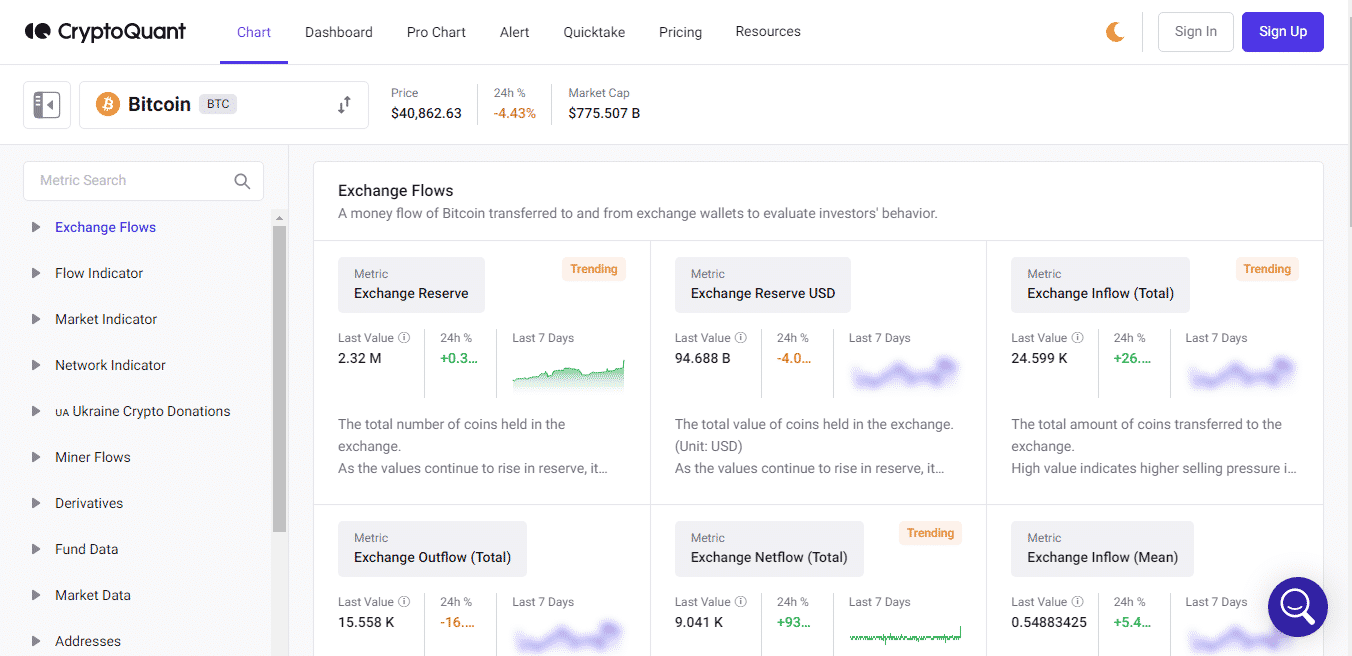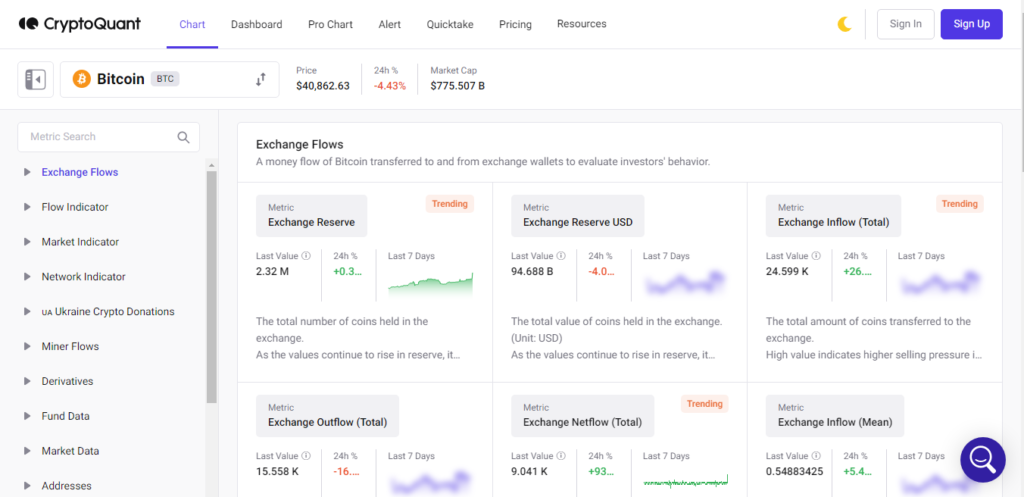 This is a research platform filled with many instrumental metrics. You can find statistical metrics on a wide variety of crypto tokens, which are broken down into categories—these range from market data, and on-chain data to exchange flows. For instance, for the latter, you can gauge the inflow and outflow volumes of your favorite coins to exchanges. This can help inform you about the investor sentiment surrounding those coins.
Another important metric is the exchange's reserves. If this metric goes low, it shows that the liquidity of the coin in question is low, and investors can expect wild volatility in its prices. You can enjoy these and more features for free, but if you need more accurate on-chain indicators, you would have to upgrade to their advanced plan at $39 monthly.
The Block Crypto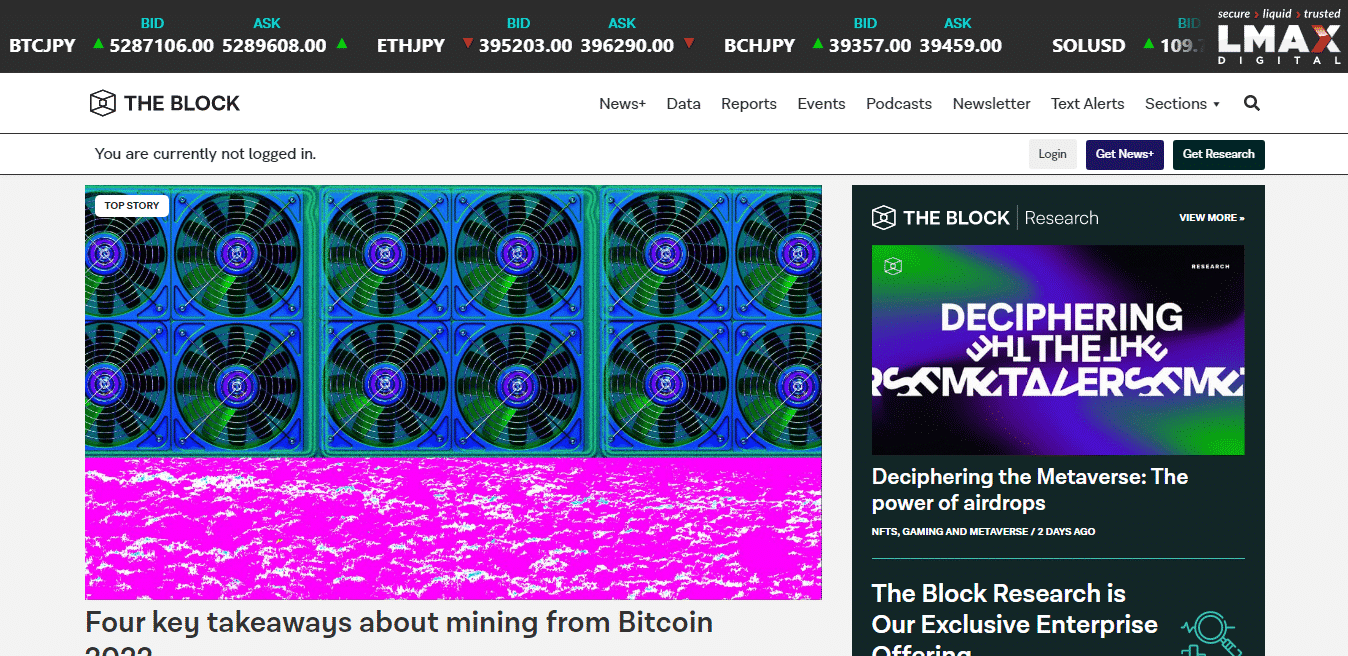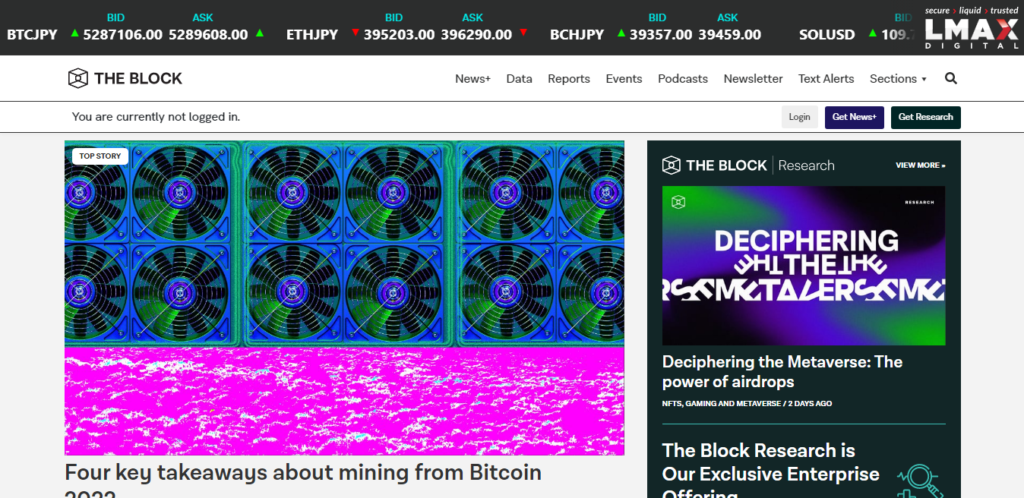 This is a platform dedicated to bringing investors crypto news hot off the press. In addition to news, it also features various market statistics and on-chain metrics on the leading cryptocurrencies. It also contains research reports on various trends in the crypto industry. The Block hosts regular webinars and informational segments on all things crypto, which they have scheduled on a calendar on their website. If you are a fan of podcasts, this site also features several of these from renowned industry experts. You can subscribe to their free newsletter or even send text alerts to receive news as they break.
Conclusion
In crypto, as in all financial products, research is key when choosing which tokens to invest in. For that reason, investors need a reliable platform for sourcing metrics and news on their favorite coins. You cannot go wrong with any of the platforms we've discussed. Be that as it may, you would get better results if you utilized a combination of these research platforms, as there's no such thing as too prepared.