Loopring is a decentralized payment network based on Ethereum that does not include Proof of Work or Proof of Stake in its infrastructure. Loopring smart wallet is supported by the zkRollup that is claimed to be secure and easy to use. We will review the decentralized exchange and discuss its characteristics to see if it can help us make profits in the crypto market.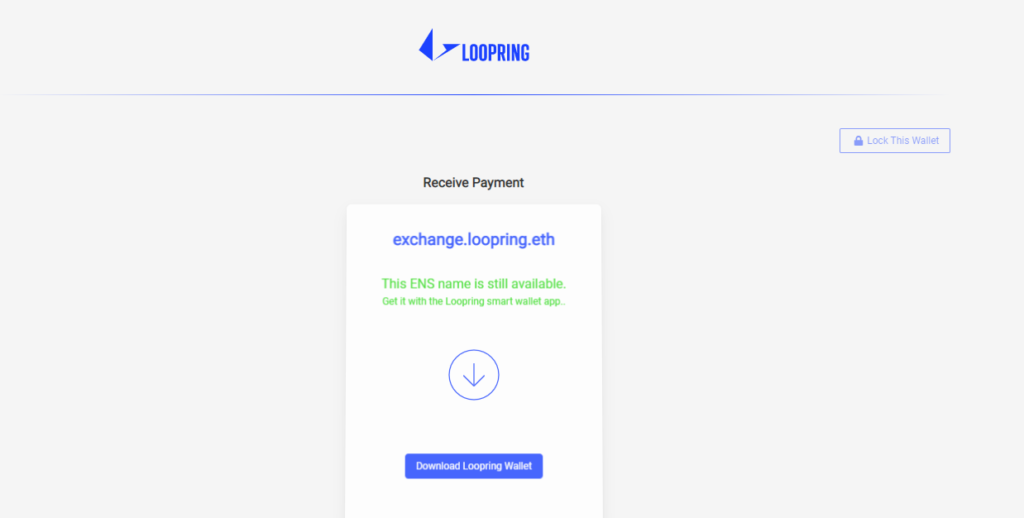 Loopring AMM background
The company launched multiple services by the end of December 2020, consisting of L2 AMM Liquidity Mining, AMM Swap Tournament, and Orderbook Liquidity Mining. The developers state to have initially released 1.7 million LRC within 2 weeks of its launch. The author is not transparent on their names, whereabouts, and market experience.
Loopring AMM overview
The exchange was constructed on loopring layer 2 to mimic centralized crypto brokers' low cost and quality execution. It can also transfer payments and send ETH and ERC20 to Ethereum addresses.
Pros
The benefits of the DEX are as follows:
Comes with multiple ways to fund your account.
Easy handling via app.
Trade various currencies.
Cost friendly and quality assurance.
Cons
Following are the disadvantages of Loopring AMM
Loopring cannot revert or recover once subjected to the wrong address.
Vulnerable to hacks.
| | |
| --- | --- |
| Funding methods: | Interwallet loopring transfer, smart wallet app, and deposit from CEX |
| Cryptocurrencies supported: | 2 |
| Countries: | All |
Key features of Loopring AMM
The platform has the following features:
It comes with a smart wallet mobile application.
The zkRollup provides better security.
Ability to set up the daily quota for daily transfer.
There are multiple recovery options in case of an account lost.
Fund transfer available to major exchanges.
What wallets does it support?
The decentralized exchanges use a loopring layer 2 (L2) wallet to send and receive funds. As mentioned before, it is possible to fund your account using Interwallet loopring transfer, smart wallet app, and CEX deposit.
How does Loopring AMM work?
Market participants can start with the following steps:
Signup on the website in the My Area section
Go to loopring L2, select connect wallet option
After the link establishes deposit, the assets
Unlock the L2 account by clicking the unlock button
Check your balance and fund your account using the available options
What can you buy with Loopring AMM?
Liquidity pools are available on which traders can earn a commission when respective tokens are swapped.The platform supports LRC/USDC, IMX/USDC, LRC/ETH, ENS/ETH, LRC/USDT, ETH/USDC, USDC/USDT, MASK/LRC ,BIT/USDC, WBTC/USDC, GRG/ETH, DPR/ETH, and WBTC/USDT as tradable pairs.
Are there any risks with Loopring AMM?
It is a decentralized exchange that can be subjected to hacks. There is no regulatory authority looking over the proceeding within the platform, which adds to the risks. Low liquidity can cause problems for the trader in getting perfect fill on their trades. There is a chance of a rug pull threat, creating a copy of the same loopring AMM token by some other developer.
Loopring AMM fees
The rollover costs on Loopring stand at 0.3%. The distribution is 0.2% to the liquidity providers and 0.1% to the platform managers. The DEX charges a total of 0.002ETH per ETH cash out.
Deposit methods
Traders can deposit on the platform between layers 1 and 2 using the smart wallet app. Five different tokens are available for funding, i.e., LRC, ETH, USDT, USDC, and DAI. A QR code will be provided to be scanned on your centralized exchange to send over the money.
Should you buy it?
The cryptocurrency market is full of risks for those who do not have a proper strategy and risk management. Decentralized exchanges may offer multiple tokens and liquidity pools but at the same time are prone to hacks and rug pulls. Investors should be careful before making any investment.
Final word for Loopring AMM
Loopring offers multiple tokens for swap and supports various liquidity pools. However, the interface is quite hard for beginners to comprehend and use. There is no transparency from the developers on their whereabouts and transparency.