There are a number of podcasts available that attempt to help people understand the fast-changing world of cryptocurrencies. You can listen to these digital files whenever you want, from any location. Subscriptions allow you to keep track of new episodes as they are released, which is convenient if the work is intended to be read as part of a series. Everyone, from people to networks to businesses, can launch a podcast. They're a great way to learn about crypto because they're informal and easy to understand.
Podcasts, unlike social media platforms, are not two-way channels. Listeners can form their own communities around the podcast, but the podcast itself has to be kept out of it.
To make things even more convenient for podcast listeners, they can download the podcasts and listen whenever it's convenient for them, unlike YouTube and social media posts, which often don't allow downloading. Below, we look at some of the popular podcasts.
Stephan Livera Podcast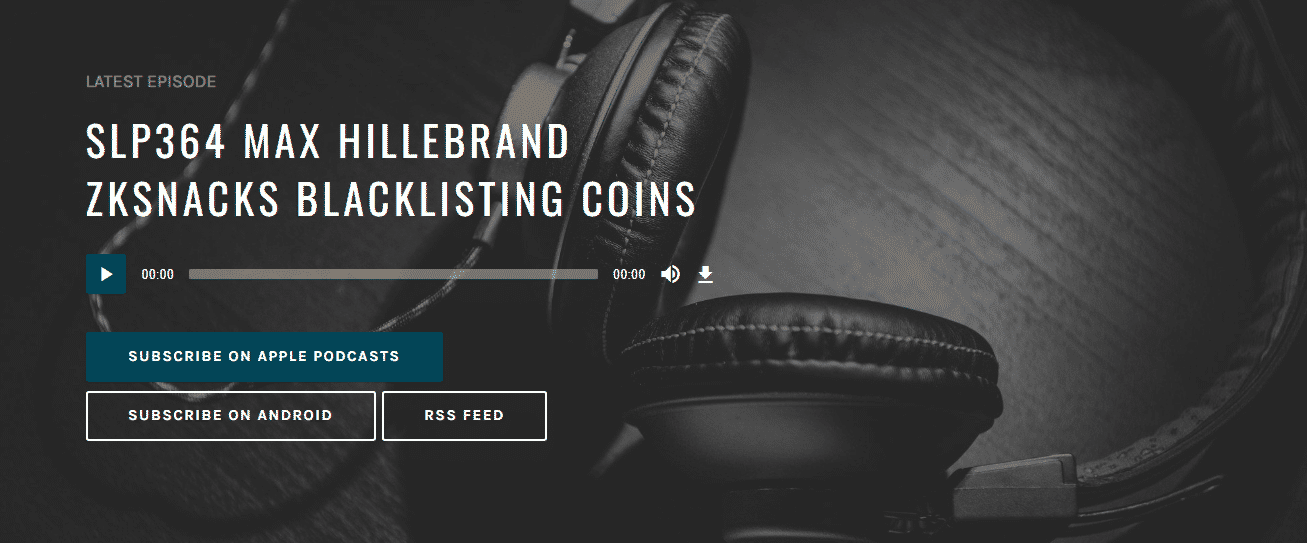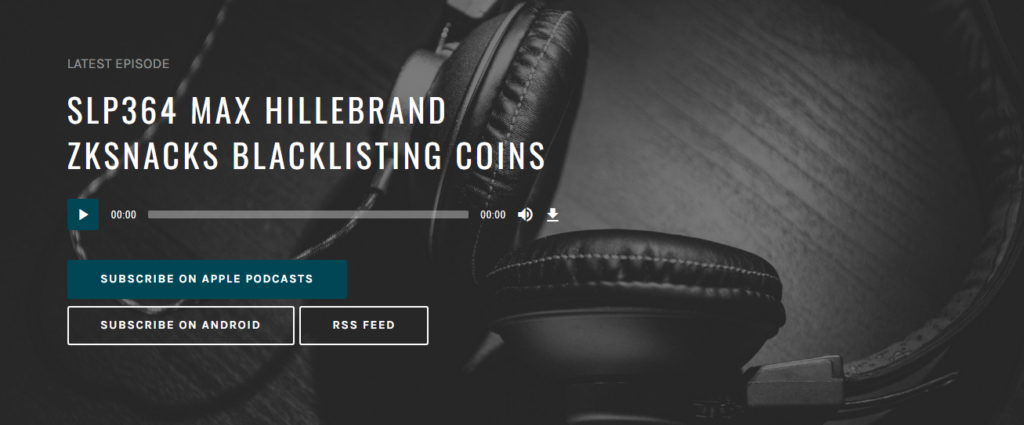 For Stephan Livera, his podcasts are an opportunity to discuss the most pressing issues in the Crypto industry. If you're an investor or trader interested in learning more about bitcoin, this podcast is for you! To a large extent, he talks primarily about bitcoin and all that goes along with it.
In addition, Stephen's hour-long episodes, which are released once or twice a week, discuss a myriad of issues, from the use of Bitcoin in sports to the ineffectiveness of anti-money laundering legislation as well as Bitcoin-related technologies such as mining. As a result, listeners may build a solid basis on which to build their knowledge of Bitcoin and the technology underlying it. Some of the topic titles he has covered include "Bitcoin Hardware Innovation," and " Career Opportunities in Bitcoin Open Source."
Unchained


A former Forbes Magazine editor, Laura Shin, serves as the host of this podcast. She's an expert in the field of cryptocurrency and blockchains, and she speaks with leading figures in the industry about how these technologies will alter the way we make, spend, and invest our money.
Laura Shin's podcasts happen weekly and last for about an hour. She covers many topics, from interviews with industry pioneers to how digital assets will change how the world spends money.
For Shin, her podcasts are more like interviews, giving her listeners the opportunity to hear the viewpoints of industry experts and insiders. People's experiences with crypto, investment advice, and tax and security issues are among the topics covered. "Punk 6529 on the Significance of Bored Ape Yacht Club and Crypto Punks," "How Ukraine is Leveraging Crypto in Its Fight with Russia," and "Your 2021 Crypto Taxes: How to Handle NFTs, DAO, Air Drops, and More" are just a few of the many themes she has explored.
Crypto 101


As the hosts of over 400 podcasts and the author of a self-published book on the subject, Paul and Malone are adept at deciphering jargon-free crypto themes. Their data-rich information helps the average customer make the best decisions for their specific scenario. Every week's podcast can range from 25 minutes to over an hour in duration, so you should plan accordingly. You can subscribe to the hosts' email list to receive additional information, advice, and strategies in between episodes. The podcast's episodes each focus on a different aspect of cryptocurrencies.
Here, newcomers are introduced to the fundamentals of cryptocurrency trading. Some of the topics they've explored include "The World of Wallets," "Preparing the World for NFTs," "Banking in Crypto," and "Gaming and Crypto."
What Bitcoin Did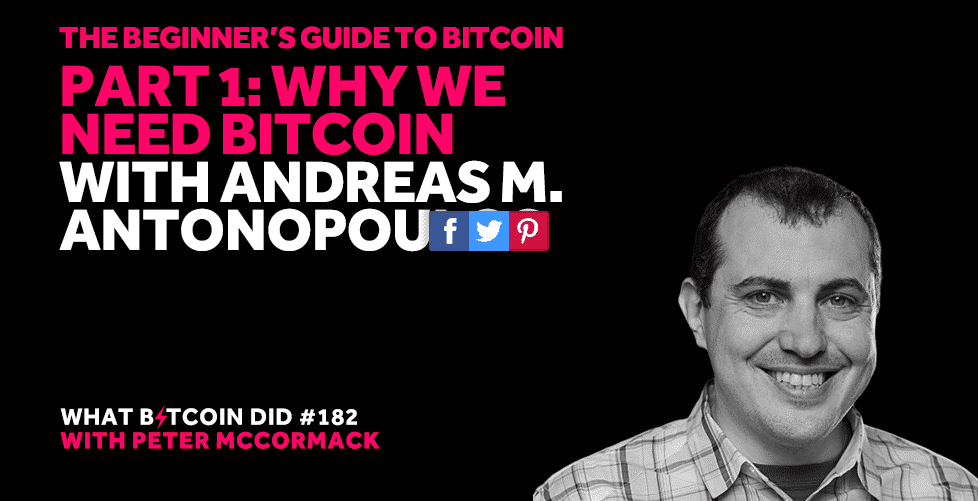 As you may deduce from the title, this series is primarily concerned with Bitcoin, the digital asset that serves as the gold standard for all blockchain technologies and cryptocurrencies. Every week, there are two new episodes, each lasting around an hour. To help you better grasp the world of Bitcoin, Peter McCormack interviews journalists, developers, investors, CEOs, and other important personalities in the industry.
McCormack's podcasts also have a unique perspective since he offers attention to Bitcoin skeptics, which can be a rarity in the polarized world of cryptocurrency.
It's the instructional material that sets this podcast apart from the rest. From Peter and his guests, there is a wealth of knowledge that listeners may gain. Beginners will be able to follow along with the dialogues because they are quite simple to understand. "The End of Dollar Hegemony," "Bitcoin is for Everyone," "A Progressive View of Bitcoin," etc., are just a few of the issues he has addressed.
The Bad Crypto Podcast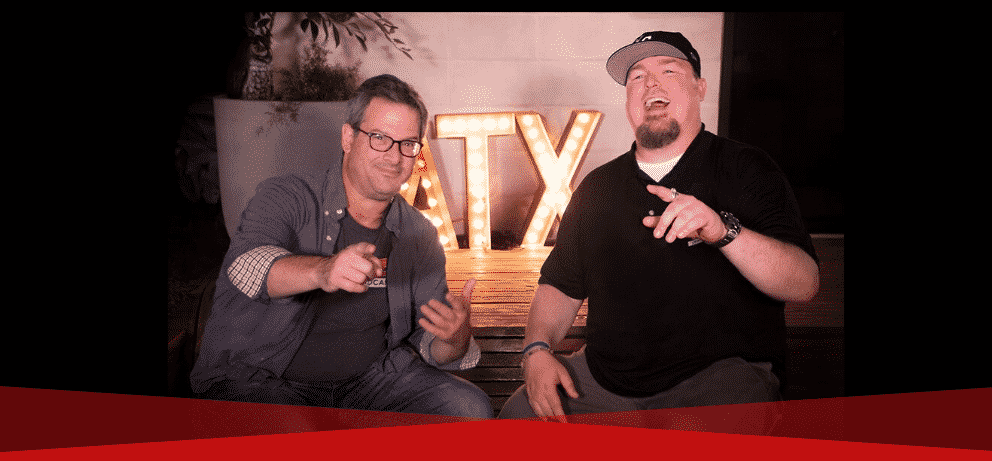 The Bad Crypto Podcast is an excellent option if you're looking for a podcast that doesn't use many technical terms. The information they provide is both educational and amusing for those who are just getting started in the cryptocurrency world.
Podcast hosts Joel Comm and Travis Wright cover various topics, from the latest cryptocurrency news to investment advice. Even though the hosts are crypto enthusiasts, they aren't afraid to call out scams and shady characters in the field. On top of that, they invite guests to share their thoughts on the week's events. In addition to current events, The Bad Crypto Podcast discusses forecasts and price hunches. Joel and Travis have discussed topics such as "Fully Redundant NFT Storage," "Tax Time 2022," and "Crypto Roullete."
In summary
Consistency in tone and precision in opinions are the hallmarks of an excellent podcast. You can stay on top of the newest cryptocurrency news and developments by subscribing to a handful of these top podcasts. If you want to make smart investments in digital assets, this is the first step you need to follow. Obviously, many additional shows are available, but the ones listed above were the most compelling to us.