NFTs may be the hottest thing in the crypto world right now. While NFTs are still relatively new to the art world, they are generating a lot of interest, and collectors are ready to pay a premium for high-quality NFTs. Ethereum is a decentralized open-source blockchain that has grown in popularity to become one of the most well-known. NFTs can be created and traded on their blockchain.
We look at the top 5 Ethereum NFTs in this article, and while we think they're solid investments, we're not offering any professional investing advice. You are solely responsible for your finances if you invest in them.
Decentraland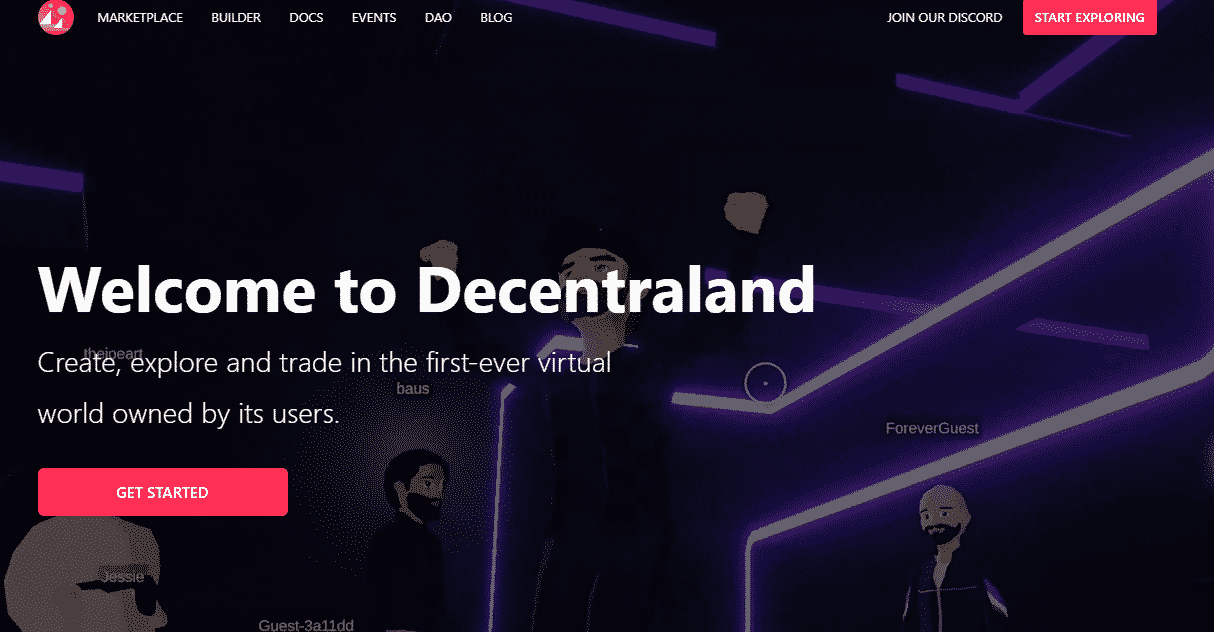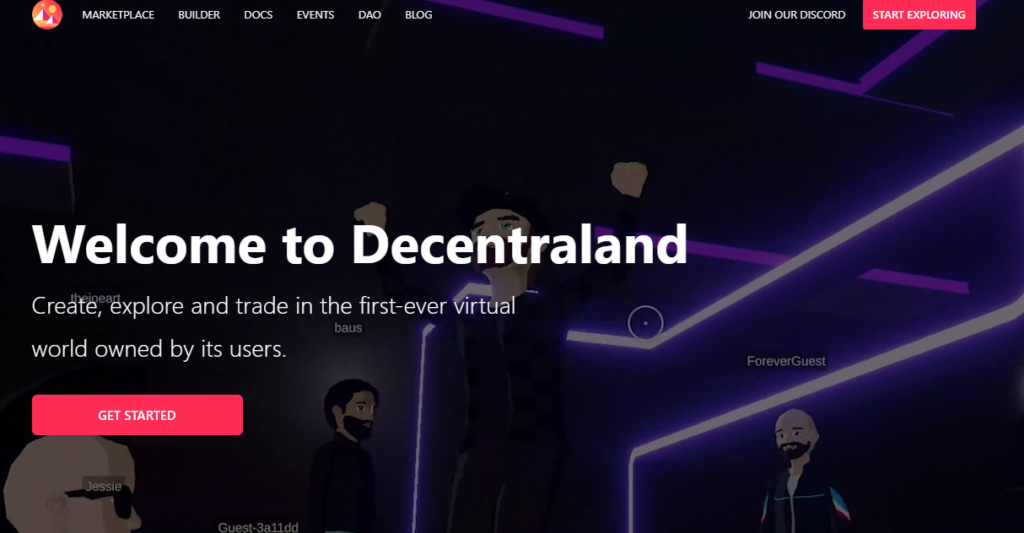 This decentralized 3D virtual reality platform allows users to develop virtual structures such as casinos, art galleries, music halls, and theme parks and charge other players to visit them.
Users can also buy and sell digital real estate in this virtual environment while exploring, engaging, and playing games. Thanks to the platform's expansion, users can now use interactive apps, in-world payments, and peer-to-peer chat.
LAND is the physical space with which a user interacts. It is a finite and transferrable 3D virtual environment that clients can purchase and own on a long-term basis. LAND owners have complete control over their patch of land, including the creation of dynamic situations, applications, and games.
The MANA token serves as both an in-game currency and a cryptocurrency for Decentraland. It allows users to buy, sell, and swap LAND as well as pay for goods and services in the virtual world.
NBA Top Shot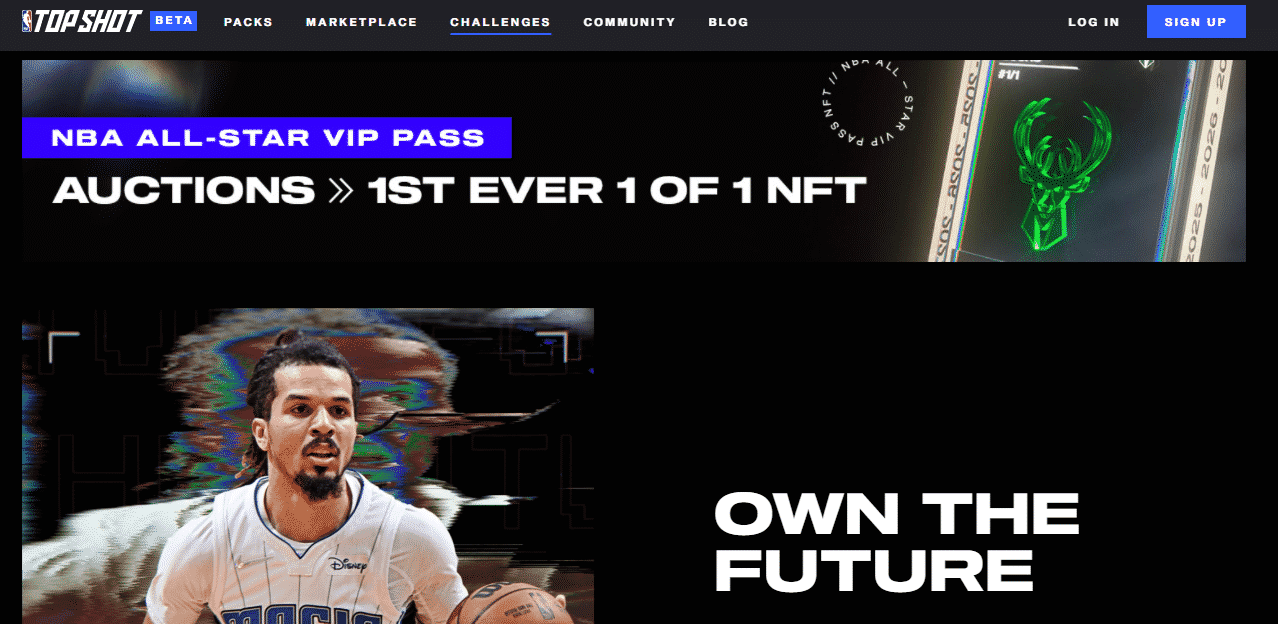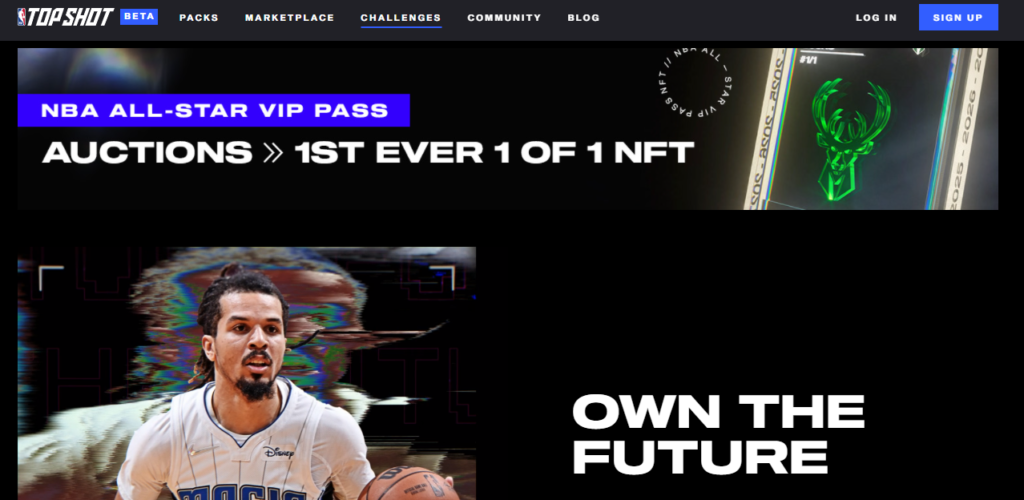 This is an NFT marketplace where users can purchase, sell, and accumulate significant NBA Moments. NBA Moments are video snippets that show highlights from NBA games. NBA Topshot is a popular platform among NBA fans, with over $230 million in sales, making it one of the most popular NFT card marketplaces.
Moments are created in Packs, similar to how physical trading cards are created: you buy a pack, open it up, and see what you get. Each Moment is a one-of-a-kind NFT created on the Flow blockchain that depicts a single highlight from a major NBA play.
The NBA collaborated with Dapper Labs to develop the platform. Despite the platform's recent controversy, it is expected to develop even more in 2022, confirming its position as a leading player in NFT cards. In 2021, it was arguably one of the most prominent Ethereum NFT projects, bringing NFTs to a wider audience.
Gods Unchained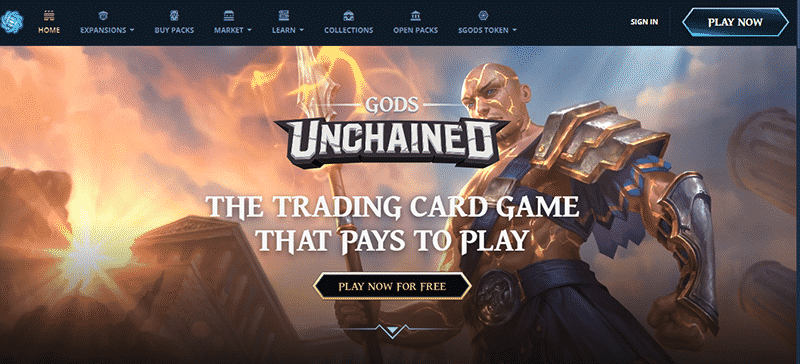 On the Ethereum network, Gods Unchained creates non-fungible tokens to represent cards and other assets, allowing participants to claim true ownership of the goods. The game was initially released in 2018 and is now in beta; it's available in Microsoft Windows and Mac OS X. It has its own native ERC-20 coin, GODS. The token is used as the in-universe currency for conducting and paying for transactions.
In arenas, players can compete for glory, win and acquire cards by playing matches, purchase and trade cards on the in-game marketplace, and build the perfect deck to top leaderboards. The game is completely free to play (though not pay-to-win). It is primarily concerned with fair competition.
The most appealing aspect of Gods Unchained is that it gives players complete control over everything they gain in the game. These items have a real-world value set by the market and can be traded on NFT markets in the same manner that traditional printed cards can be traded in physical card games.
The Sandbox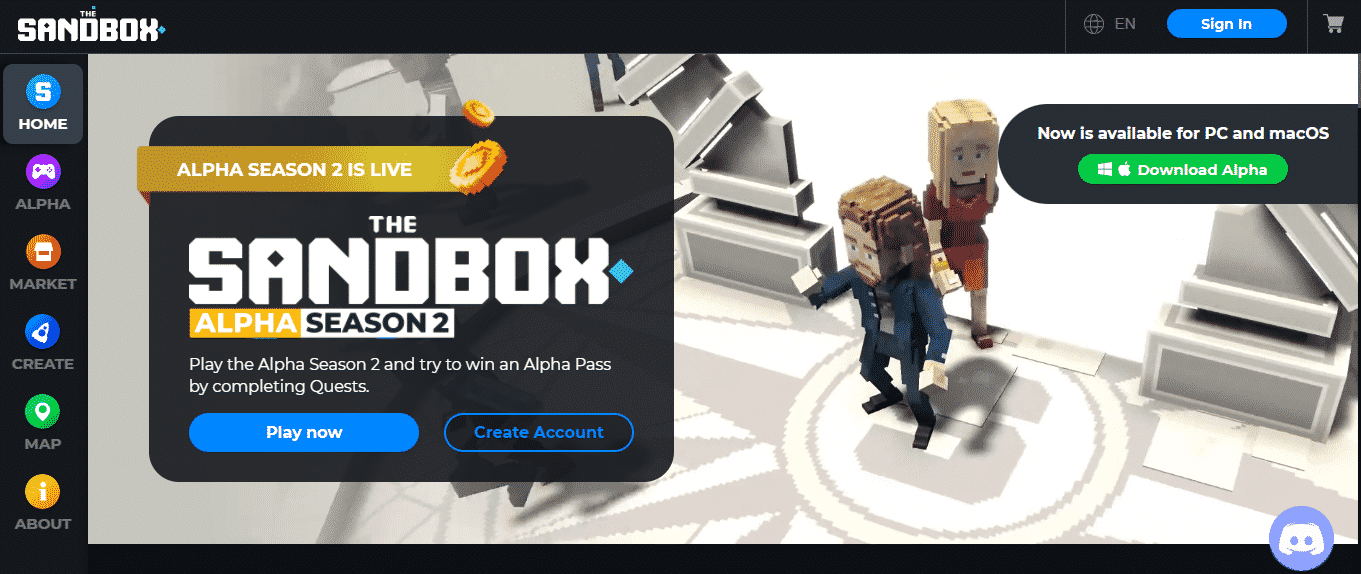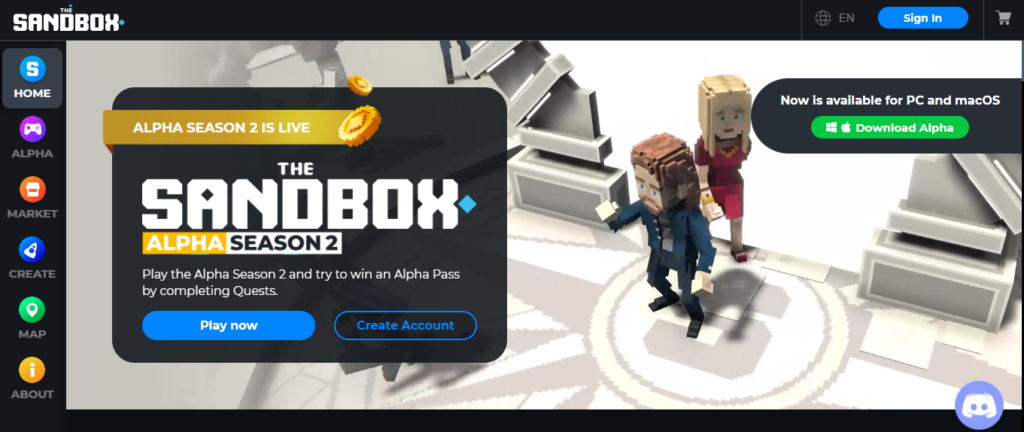 The Sandbox is arguably the most common virtual world and video game built on the blockchain. It's a community-driven virtual Metaverse that lets artists sell their goods and play games. The Sandbox features its own cryptocurrency, SAND, which you can use to buy virtual real estate called LAND through LAND transactions. Similarly, The Sandbox features its own NFT marketplace where you may purchase and utilize NFTs in-game.
LAND is a highly prized virtual asset that owners can utilize whenever they want. They can use it for advertising products, hosting games, and doing various other things. Corporations are also going on the land-buying bandwagon.
Sandbox 3D gives players the ability to customize and sell voxel products. This game is similar to a blockchain-based version of Roblox or Minecraft. The platform includes a number of tools for creating and modifying things. Another amazing feature of NFT games is that the objects can be sold on multiple markets.
CryptoKitties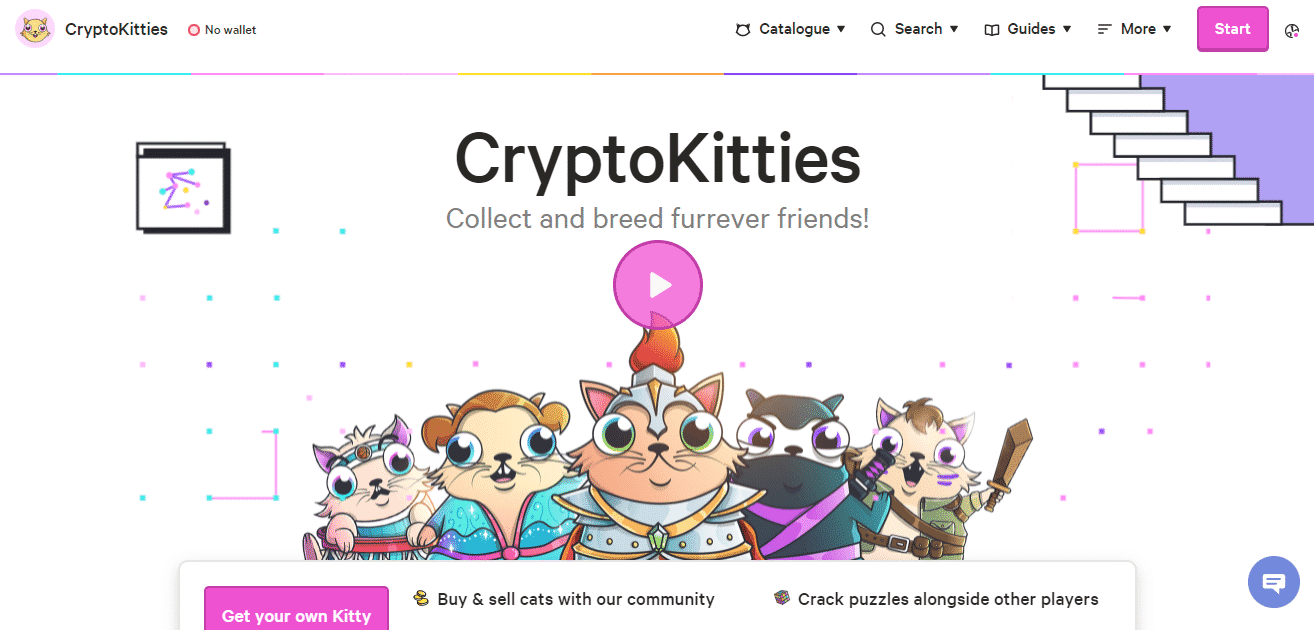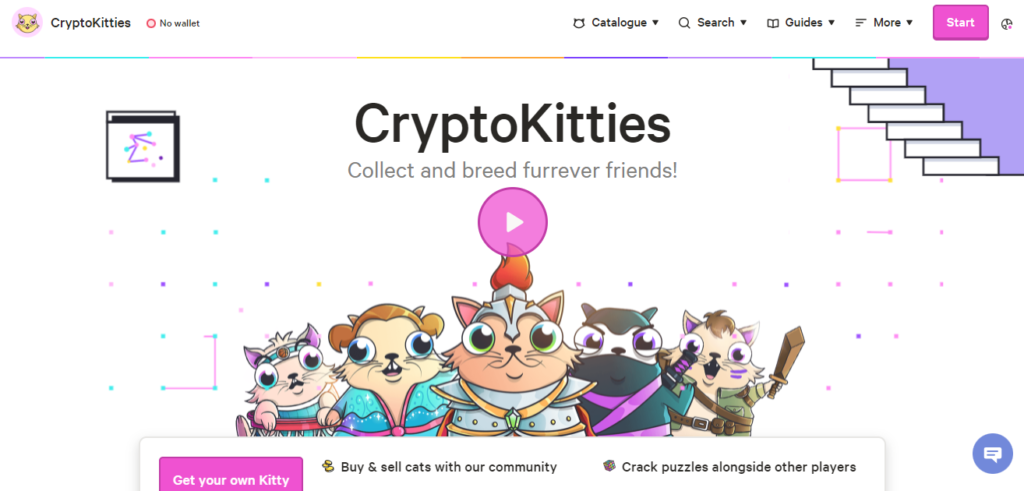 The value of CryptoPunk NFTs is really high. Since its inception in 2017, the project has grown to become one of the most popular Ethereum NFT projects on the market.
The game entails breeding digital cats in order to produce progeny that will become valuable collectibles. Ether, Ethereum's native cryptocurrency, is used to buy kittens. According to some estimates, the game's platform had 1.5 million users who were responsible for $40 million in transactions.
The popularity of Cryptokitties has resulted in an increase in the number of crypto-collectibles on the market. There are already over 10,000 CryptoPunks, each with its own distinct features that vary in rarity. Everything appears to be fair game for fans of such games, from puppies and pandas to tiny monsters and cryptobots.
The game's popularity as a result of media attention has attracted investors. For example, top venture capital companies Andreesen Horowitz and Union Square Ventures invested $12 million in the development company responsible for the original game.
Summary
NFTs are digital tokens that can be used to indicate ownership of unique goods. They enable us to tokenize items such as artwork, collectibles, and even real estate. Most NFTs are, at a high level, part of the Ethereum blockchain. Best Ethereum NFT projects include Decentraland, NBA Top Shot, Gods Unchained, The Sandbox, and CryptoKitties.