Cryptocurrency adoption is currently at an all-time high all across the globe, and it is only expected to go higher over the years as these digital assets become more mainstream. Other than investing in well-established crypto projects such as Bitcoin and Ethereum, more and more investors are realizing the profit potential contained within meme coins. Though they have little to no utility, these coins manage to rally on the hype they gather. In the first few months of 2022, most of the crypto market has been largely bearish, but the following coins show plenty of growth potential.
Dogecoin (DOGE)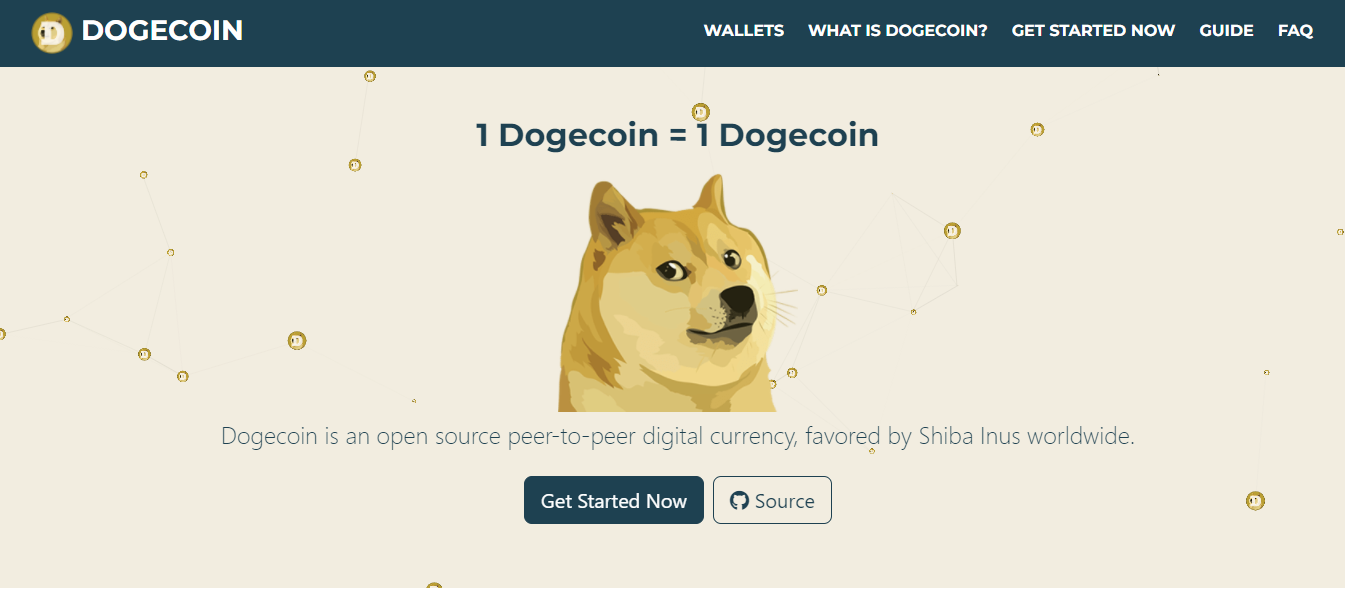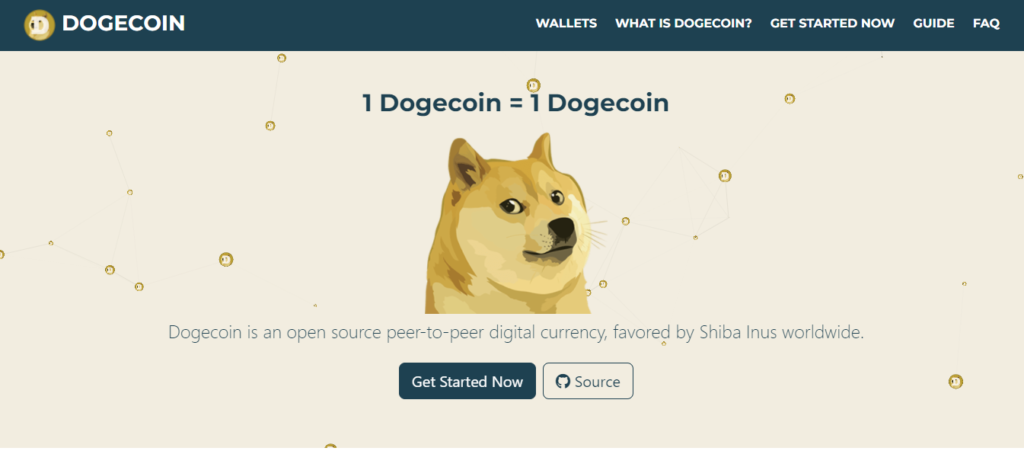 Launched in 2013, this was the first meme coin in the market. Since then, it has managed to hold the #1 spot in the market cap for the majority of its existence, hence earning the crown as king of meme coins. Its success can be attributed in part to the efforts of Tesla and SpaceX CEO and tech billionaire Elon Musk.
In 2021, Elon used Twitter to express his unwavering support for the coin, even listing it as an acceptable means of payment for Tesla merchandise. This saw it rally significantly to almost hit $1. Currently, he sits on Dogecoin's board and helps its developers enhance the transaction speeds on the network. The coin's developers are also working on an upgrade to version 1.14.5, which will see a transaction fee reduction.
Shiba Inu (SHIB)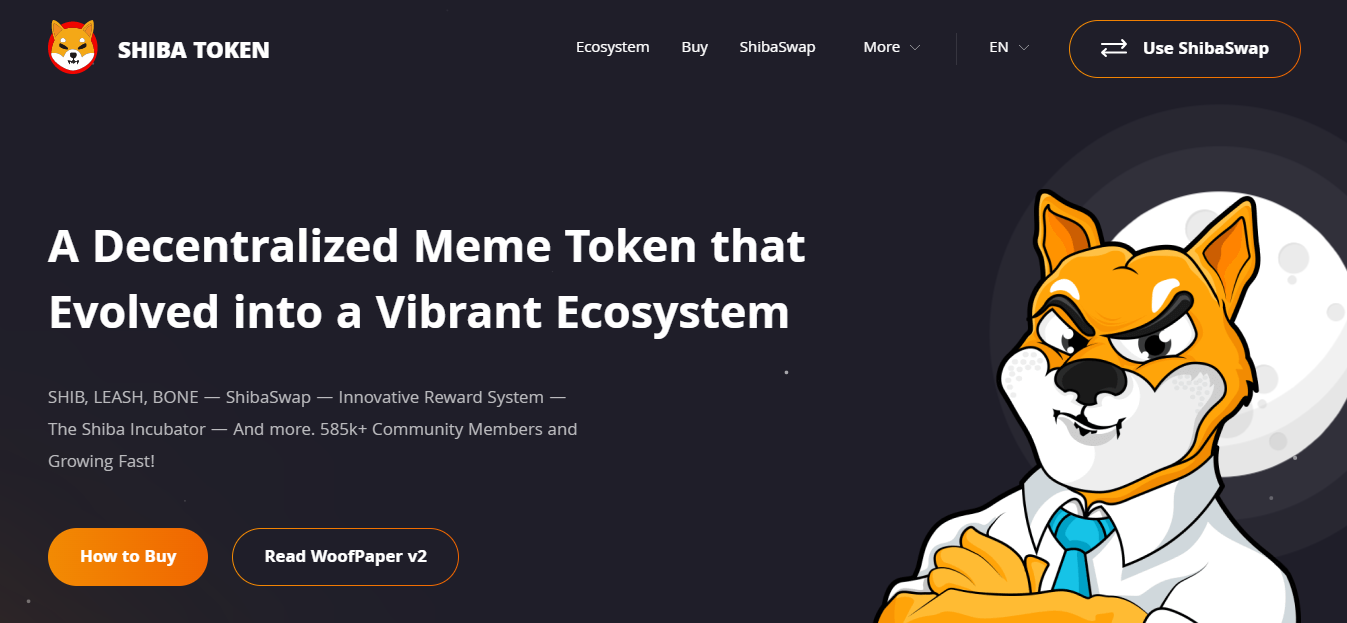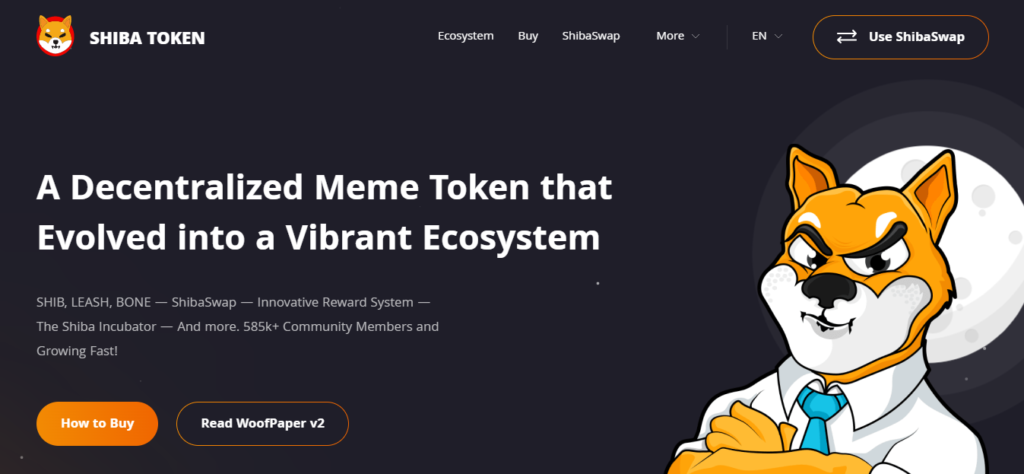 This is a fast-growing coin that was created by anonymous developers bearing the pseudonym Ryoshi in 2020. Since then, it has spiked more than 1,000,000% in value. This has earned it the nickname the Dogecoin killer, which speaks to its growth potential. True to its reputation, it surpassed Doge in market cap in October 2021, albeit briefly.
Recently, it got listed on Kraken, which is a popular crypto exchange platform. It was also accepted as a means of payment by the AMC entertainment company after an agreement between the company's CEO and Bitpay. The team behind this coin also created ShibaSwap, a DEX designed to help their users trade NFTs without the need to go through third-party exchange platforms.
Dogelon Mars (ELON)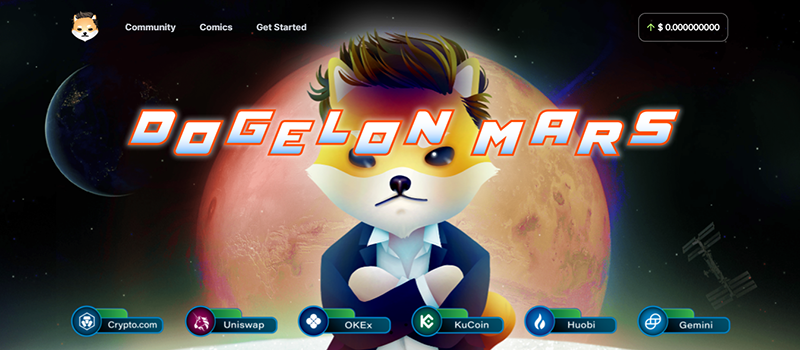 This is yet another dog-inspired token resembling the likes of Dogecoin. Like its predecessor, it banks heavily on Elon Musk's influence to gain value. It is community-driven and operates on the narrative of Elon's dream to colonize mars. It is marketed as the first interplanetary currency of its kind, but wild as that may seem, it has still managed to rally significantly in price since its inception. For that reason, the future of ELON looks bright for as long as its developers can keep their community actively engaged in the project.
Doge Dash (DOGEDASH)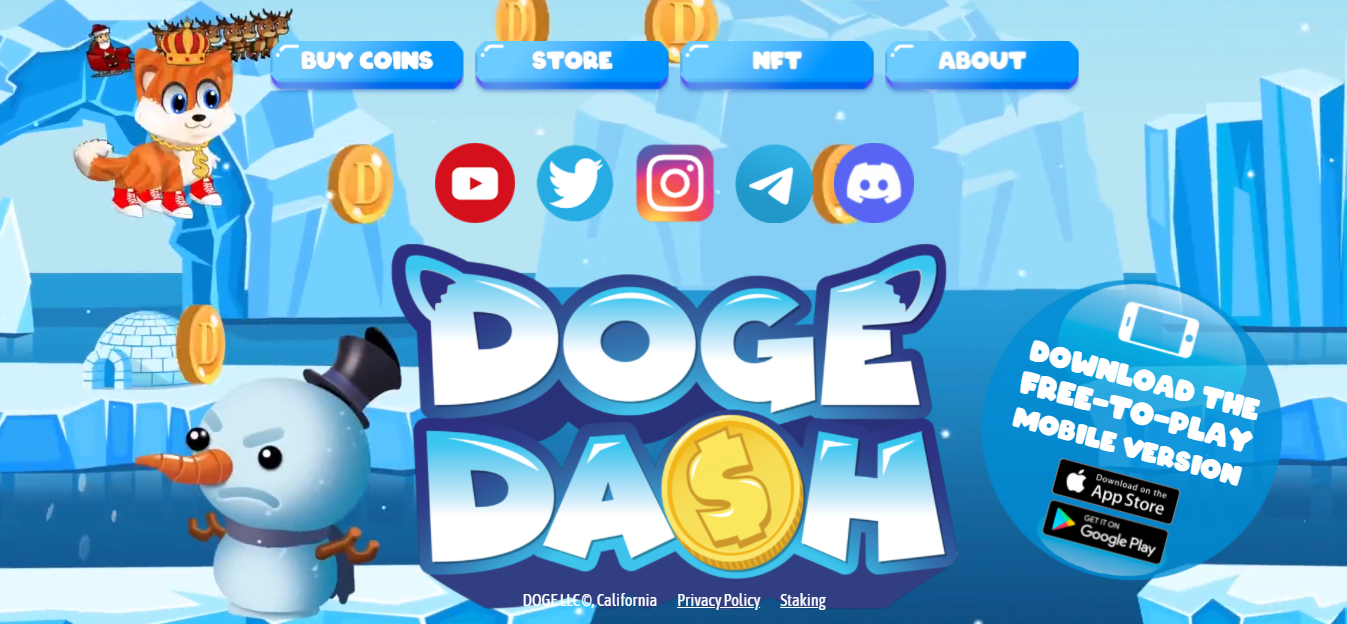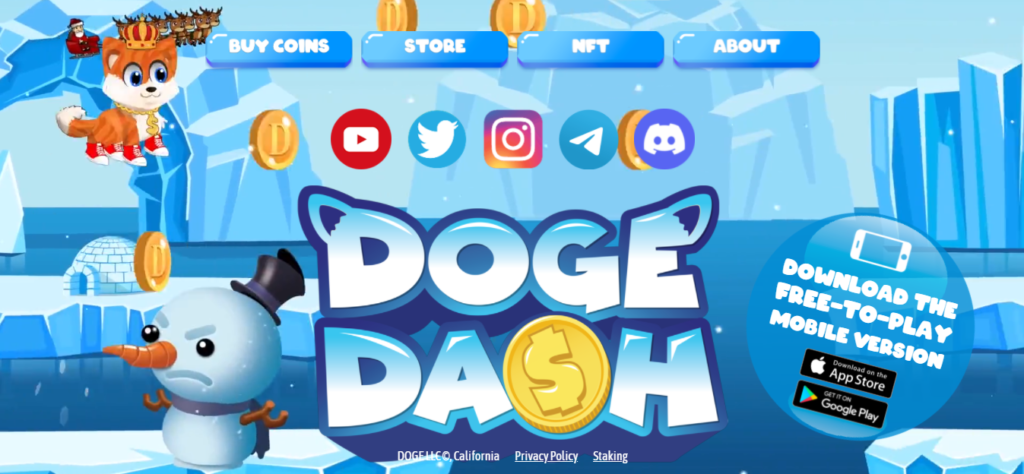 Video games have been grossing highly in the entertainment industry even before their inculcation onto blockchains. Their popularity grew exponentially from 2020 after the COVID-19 pandemic hit, forcing people into lockdown. Games provided an avenue for escaping the grim reality of life indoors.
Doge Dash is a video game designed in the style of the popular Super Mario Bros, a classic in its own right. In it, players race through 10 levels of the game as they collect coins. What's more, since it is created in the play-to-earn crypto game style, players can actually earn crypto rewards depending on how many coins they collect.
Kitty Inu (KITTY)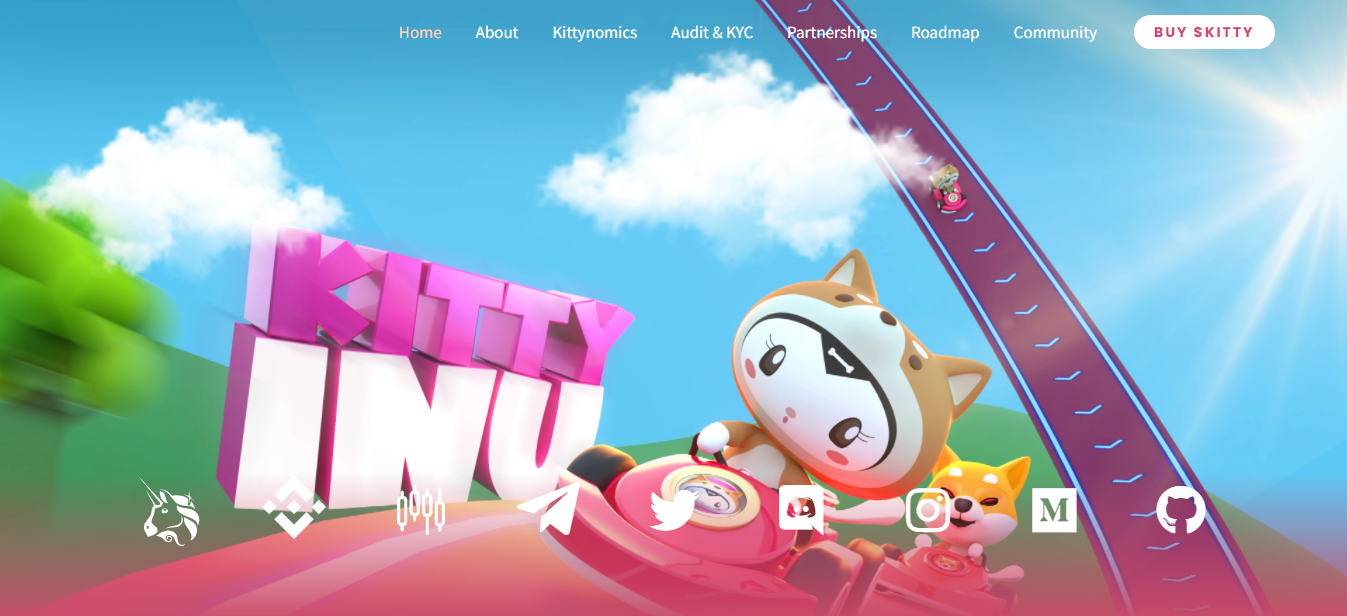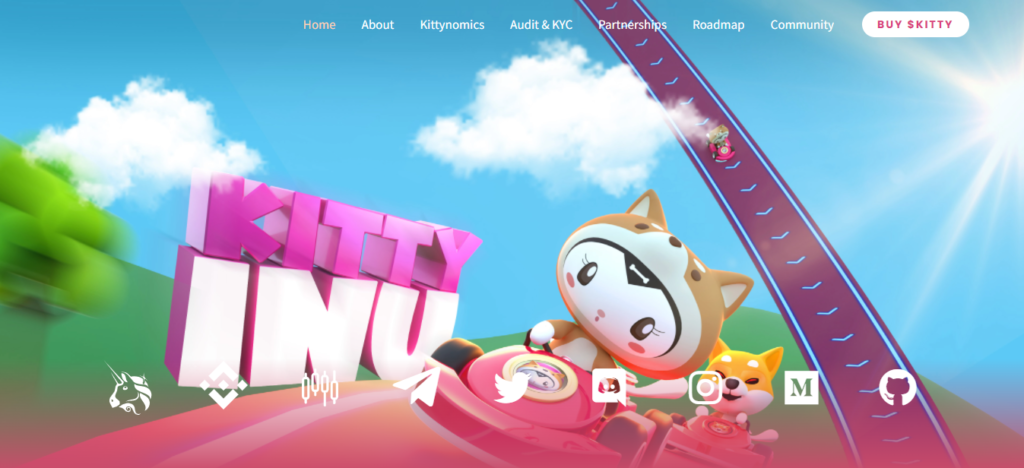 Following Dogecoin's success, most subsequent meme coins drew their inspiration from Japanese dog breeds. This created a niche among cat-lovers, which the developers of Kitty Inu identified and took advantage of.
Hosted on Ethereum, these developers designed the coin as a token to power play-to-earn crypto games. This made the coin a favorite amongst game developers and NFT creators who intended to make their projects as interactive as possible. As a result, KITTY positioned itself as one of the most reliable DeFi protocols in the market. For now, it is not possible to buy this token using fiat currencies. However, if you own crypto assets such as BTC or ETH, you can exchange them for KITTY on the most popular exchanges.
Dogs of Elon (DOE)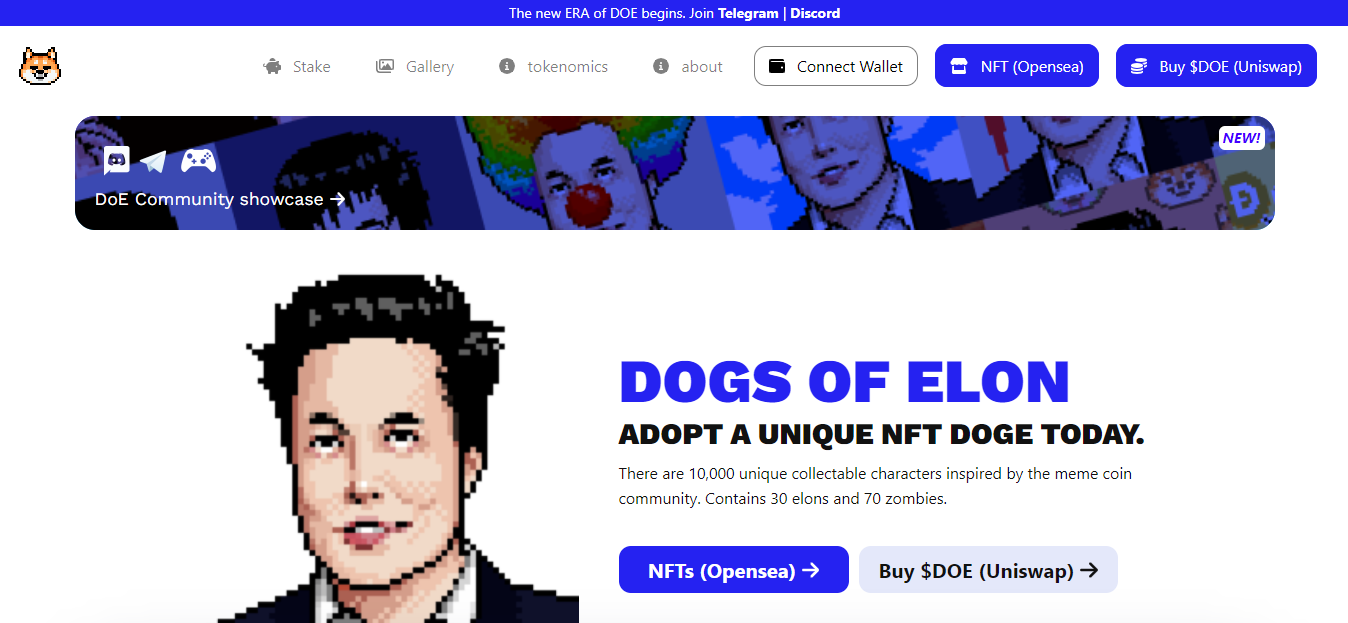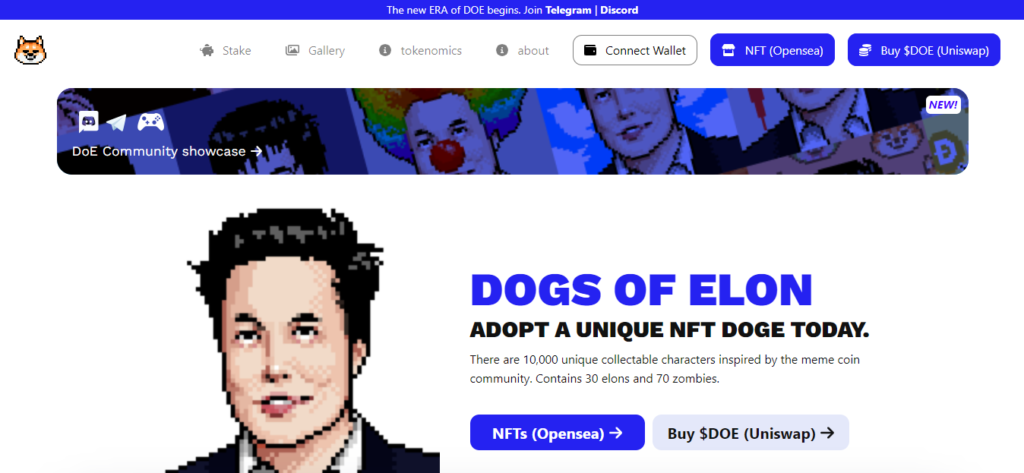 As its nomenclature would suggest, this is another meme coin hoping to capitalize on Elon Musk's influence. The coin has recently forayed into the NFT space by launching a collection of 10,000 dog-themed non-fungible tokens. This collection features 70 zombie dogs and 30 unique Elons, among other options. DOE also has partnerships with DEXToolsApp and is listed on DappRadar. It has also passed a Certik audit on its smart contracts, speaking to its security and legitimacy.
BitShiba (SHIBA)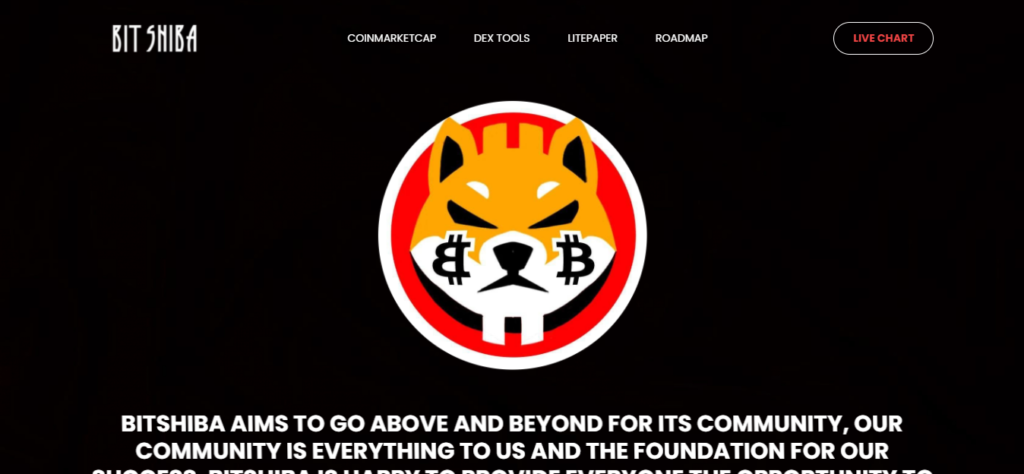 Hosted on the Binance Smart Chain (BSC), this is a community-driven token launched in 2021. It utilizes the decentralized autonomous organization (DAO) model to engage its users and owners. To promote fairness, there was no presale of this token before its launch. Half of its supply was locked on Pancakeswap to provide liquidity, while the other half was burned forever. This liquidity is locked till 2099. Additionally, the coin was listed on Bubble maps with the intent of extending its reach into the multiverse.
Akita Inu (AKITA)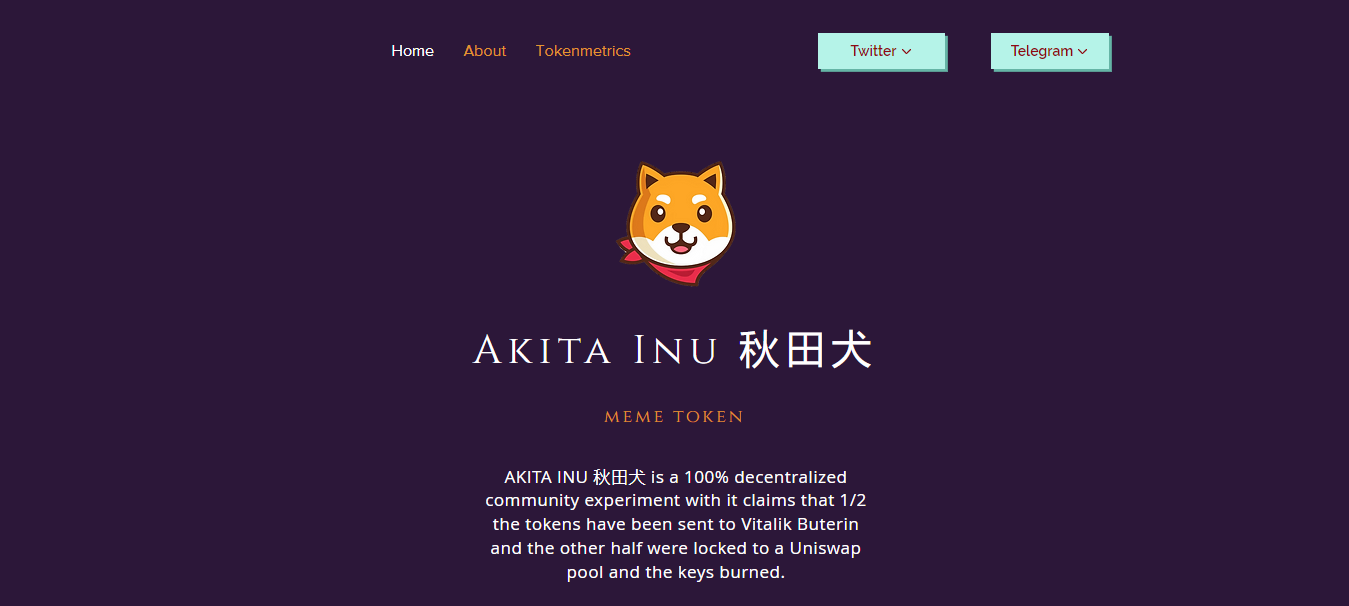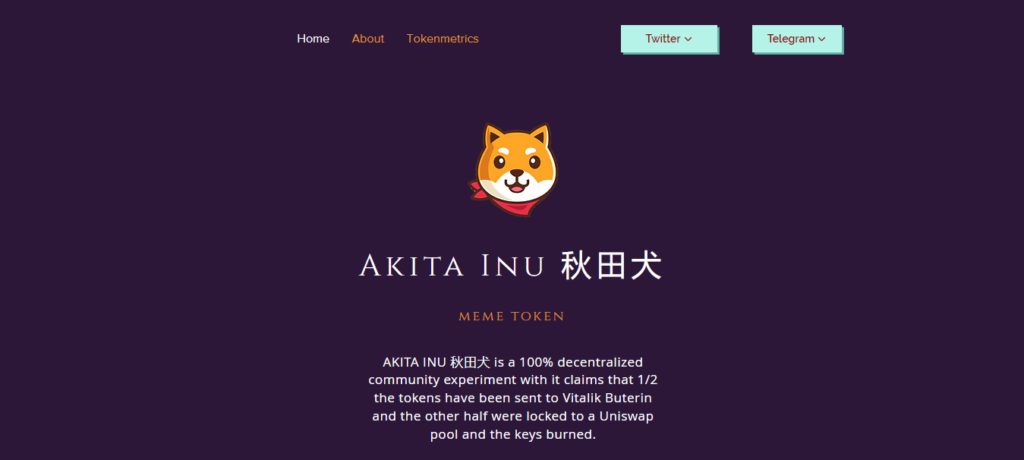 Akita Inu is a community-driven project hosted on Ethereum. According to its website, half of its supply was sent to Ethereum co-founder Vitalik Buterin, while the remaining half was locked on UniSwap to provide liquidity, and its keys burned. This token drives interoperability across blockchains as it is compatible with both Ethereum and Avalanche networks.
Conclusion
In the first few months of 2022, most of the Crypto market was bearish, following a rollercoaster of a year in the just concluded 2021. However, the popularity and adoption of these digital assets are still high, and meme coins are no exception. There are several of these coins that have managed to maintain high community engagement, and their value is thus likely to spike in the near future. However, investing in meme coins is a risky venture, and any opinions expressed in this article should not be construed as investment advice.