The trillion-dollar forex market presents an array of trading opportunities given the vast number of instruments that one can trade. While the focus is usually on the major currency pairs, they are not the only currency pairs to trade. Exotic pairs also elicit significant trading volume, given their higher potential returns due to wide price fluctuations.
What are Exotic Forex Pairs?
Exotic forex pairs are a special type of currency pair that features a primary currency such as the U.S Dollar British Pound, Euro, or Japan Yen alongside a thinly traded currency. The thinly traded currencies are usually made up of currencies from emerging markets such as Turkey, South Africa, Norway, and Mexico.
Some of the most popular Exotic pairs include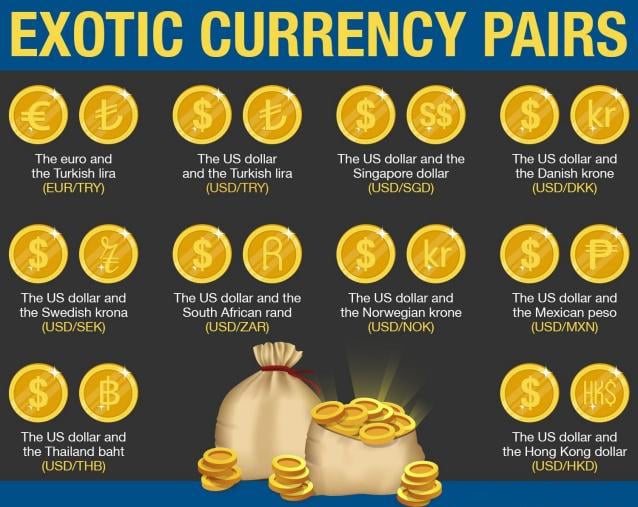 Exotic pairs account for the smallest amount of trading volume in the forex market. It is partly because they are illiquid and devoid of high trading volume, as is the case with major and minor currency pairs. Likewise, they lack market depth and come with wider spread which adds more executional risks to trading "exotics".
While Exotic pairs do provide unique trading opportunities, they are best suited for seasoned and knowledgeable traders. Some solid and positive market experience is highly needed to trade exotic pairs, as the pairs can be extremely volatile, requiring unique trading strategies and money management strategies.
Exotic Forex Pairs Basics
Exotic currency pairs include currencies of developing currencies. Such currencies are usually the subject of extreme levels of volatility from time to time. Similarly, more significant price fluctuations should be expected while trading these pairs.
The major currencies attached, to form exotic pairs, include currencies of strong and stable economies. Likewise, an exotic pair's price fluctuations depend on how traders react to interest rate differentials and economic data.
For exotic currencies, in the pair, it's always a different ball game. Political and economic instability are known to trigger extreme levels of volatility when dealing with exotic currencies. Therefore it is common to find exotic pairs depreciating rapidly.
Thin liquidity is another aspect common with all exotic pairs. The limited number of people trading exotic pairs leads to a lack of diversity. Similarly, a small subset of traders can trigger extreme moves; thus, the wild swings experienced.
The best Trading Strategy for Exotic Pairs
Given the extreme volatility and thin liquidity involved in exotic pairs, experienced traders deploy several strategies to profit while trading exotic pairs.
Trend Trading
Trend trading is an ideal trading strategy for shrugging off the massive price fluctuations that come with calling. The trading strategy is highly suited as it helps protect a trading account from unnecessary stops on price fluctuating wildly.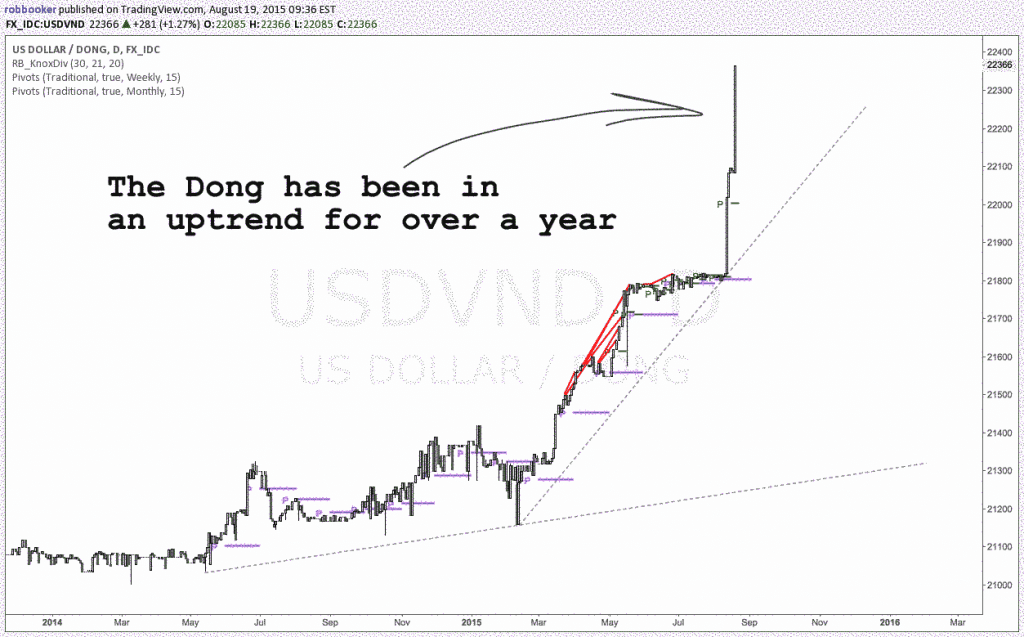 The strategy entails using moving averages and other momentum indicators to identify the long term trend. In this case, a trader would go either long or short to profit from price moving in the direction of the trend amid frequent price fluctuations.
With trend trading, traders tend to focus more on technical analysis to identify the long term trend while shunning fundamental analysis.
Breakout Trading
Unlike trend trading, break out trading sees traders carry out a technical and fundamental analysis. The idea is to try and profit as price breaks through a historical support and resistance level. Grasp of chart patterns such as descending and ascending triangles, pennants Wedges and flags are important to trade breakout that comes calling from time to time.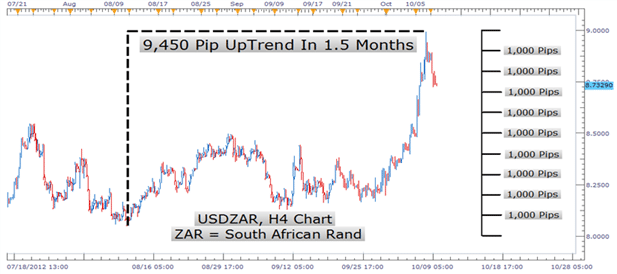 Besides, given the extreme levels of volatility, it is essential to note potential false breakouts that might come calling. Therefore, traders tend to deploy solid risk management to shield their accounts from sharp reversals after a breakout.
Range Trading
Exotic pairs are not always trending amid the extreme levels of volatility. Similarly, traders also deploy the range trading strategy to profit as price oscillates between support and resistance levels. In this case, a trader would seek to go long as price bounces off a support level or enter a short as the price is rejected at a resistance level.
Some of the best chart patterns to leverage in range trading include wedges and triangles.
Trading Exotic Pairs Pros
Exotic pairs are some of the best pair's trade and profit from price fluctuations, given the extreme levels of volatility involved. However, one must be smart about it. Volatility is a double-edged sword.
Unlike major and minor currencies, exotic pairs can be more predictable, especially when dealing with a pair, including a strong currency like the U.S dollar. Pairs, including the U.S dollar, are usually identical in terms of price movements, making it easy to predict price movements.
The strength of a major currency such as the U.S dollar, in an exotic pair, normally overpowers anything that may affect price movement in a given direction.
Technical analysts prefer exotic pairs, as most of them are usually technically obedient. It means they are likely to trend in a given direction for long at the back of minor corrections. Likewise, whenever there is a breakout, it usually happens.
Risks Trading Exotic Pairs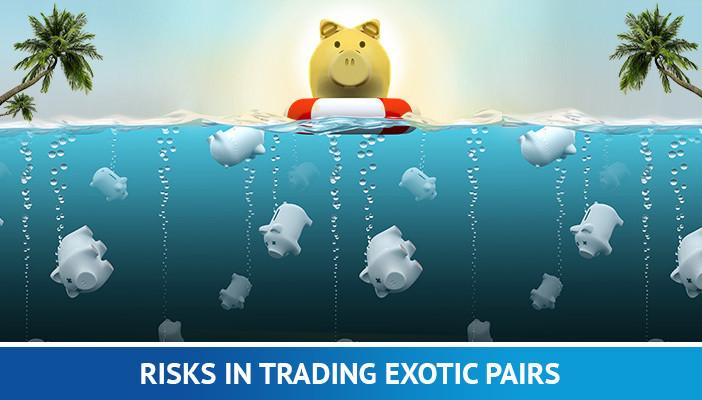 While extreme levels of volatility can be good, it can sometimes lead to exponential pumping of losses that can take a toll on a trading account.
Exotic pairs are best suited for traders who have a good understanding of the two nations involved in a pair. The lack of sufficient information from emerging countries can make it difficult to make informed trading decisions.
Exotic pairs are less liquid than other currency pairs. Likewise, traders find it difficult to enter and exit positions at desired price points.
Not all brokers offer a big pool of exotic pairs to trade, since there is usually less money moving between the currency pairs.
Bottom Line
Exotic pairs are some of the most volatile currencies in the forex market. Given that volatility is a double-edged sword, trading experience when exotic trading pairs is crucial. Opportunities to enter trades are usually many as movements are common, and whenever they happen, they are usually strong.