There are many reasons as to why people choose to become traders. Some people want to live a carefree life travelling and trade as a way to support that, while others have slightly grander plans of a financially free life. Some practise it as a hobby, while some people trade as a full time job. Whatever your reason for starting as a trader there's much to think about when it comes to trading successfully.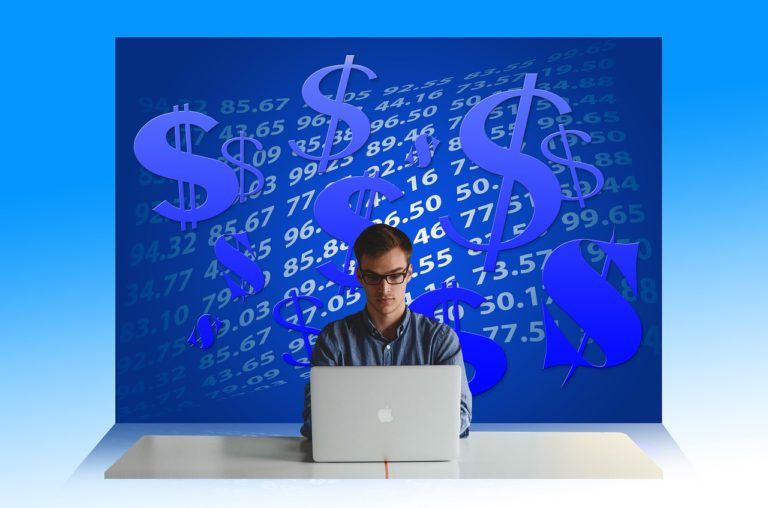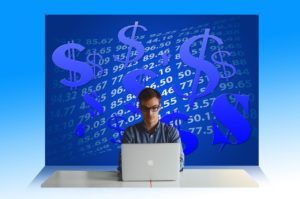 If you're a novice then undoubtedly you're wondering where to even start – well, the cheapest way to get started is to set up an online account. You'll be able to start trading right away with as little as a couple hundred of dollars using a debit or credit card (although note relying on credit to trade is not advisable). One of the most important factors to consider as a beginner in trading is whether your financial situation is setup to enable you to trade, without risk of falling into ill finances. You must ensure that you have enough savings, not only to make your initial deposit and starting trading, but to act as an insurance should you make a loss. An individual who is in debt or doesn't posses a good sum of savings should really consider their motive and whether they really should be trading, and ideally wait until they're in a better situation before starting out.
To be successful you'll need to have done adequate research and ideally have obtained some experience – unlike gambling. Although there is risk involved in online trading it should not be mistaken for gambling. There is no guarantee that you'll be successful and due to the uncertainty that accompanies trading, losses are – unfortunately – to be expected. We've compiled a guide of factors to consider when starting as a first-time trader to help you.
There are countless platform providers to choose from, and while you'd be forgiven for thinking that they all offer similar services it's important to understand their differentiating factors, as well as knowing what to look for. Initially, look for one that offers a free trial or demo account, such as online based CMC Markets, so that you can gain experience and grow your confidence before trading live.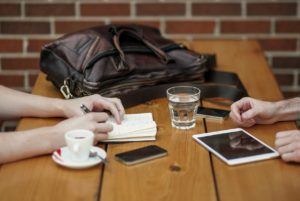 When buying any financial product such as stocks, spread betting, contracts for difference (CFDs) and foreign exchange (Forex) you will encounter transaction costs, meaning that the more you trade the higher your transaction costs.
This is something to consider, as it can hinder you from making the best  profit you can from your trades. They can be charged either by commission or ask-bid prices. Look for a company that offers lower transaction costs, but that you feel confident is reputable and can offer you all of the services you require as a first time trader. If you're considering Forex, look for a platform that allows you to trade across a variety of geographical markets.
If you're entirely new to trading it's likely that you'll be eager to see large profits, but success in trading requires skill, knowledge (of market trends and any social, economical and political events that may affect the financial markets) and patience. It is best to start small, and look at it as a long term endeavour. Those who approach it with the desire to 'get rich quicker' are more likely to find themselves encountering losses. Trading requires assertiveness and the ability to make a confident and rational decisions. It is well worth questioning whether you possess these qualities before you start out.
As we've briefly mentioned, in order to be a successful trader you must have ample knowledge and be up to date with both past, present and future (predicted) social, economic and political events. It's important to understand the effect that these have on the market, understand past historical events and the effect they had and, eventually, be able to accurately predict – for instance, a drop in the stock market and why this might be. Commit time to staying informed of any news, particularly political and financial, and spend time researching the past financial markets and what influenced them. Those best suited to trading will have the ability to align current affairs with the financial markets, making informed predictions based on this. A good book to get you started is The Intelligent Investor by Benjamin Graham.
What's known as paper trading (also known as virtual stock trading) can be a useful way to learn in the early days of trading, as it doesn't involve money so there's no real risk of encountering a loss straight away, and it will allow you the time to practise. It's – put simply – trading on paper with an assumed account balance. It's recommended because it will allow you look more closely at why your trades went wrong. So it could be worthwhile trying the paper trading route first to see if it's something you would be good at before investing any money.
There is no one right answer when it comes to how you decide to start trading. It really depends on your motives for trading as well as your individual goals. Above anything else, it's important to have effectively done your research prior to starting, start small and never bet more than you can afford to lose. If you're still in doubt, consider seeking advice from an independant financial advisor.