Disclaimer: The information provided here does not constitute any form of financial advice. Readers are fully responsible for conducting their due diligence before making any investment decisions.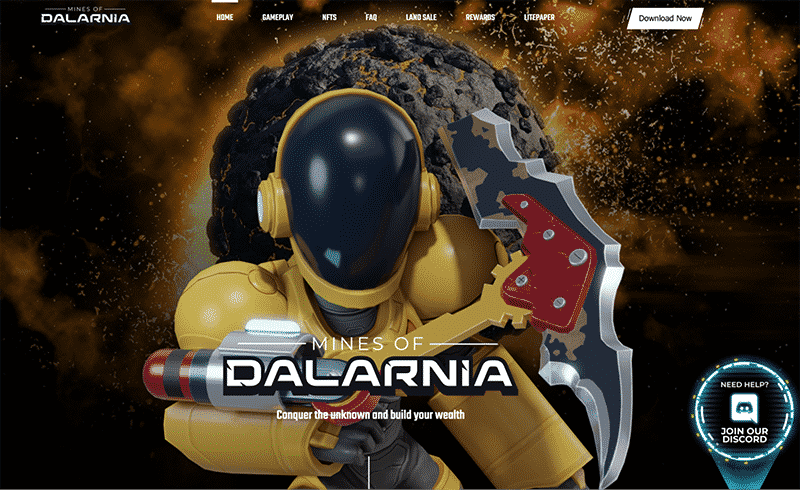 Mines of Dalarnia: Market sentiment
Here, we'll observe the Crypto Fear & Greed Index. While this sentiment tool is heavily weighted against Bitcoin, its results are highly influential across many altcoins like Mines of Dalarnia.
According to the index, the current reading for the FGI is 27, which means fear. Such a sentiment typically represents buying opportunities. On the line chart below, we can see the readings slowly rising over the past week from 21.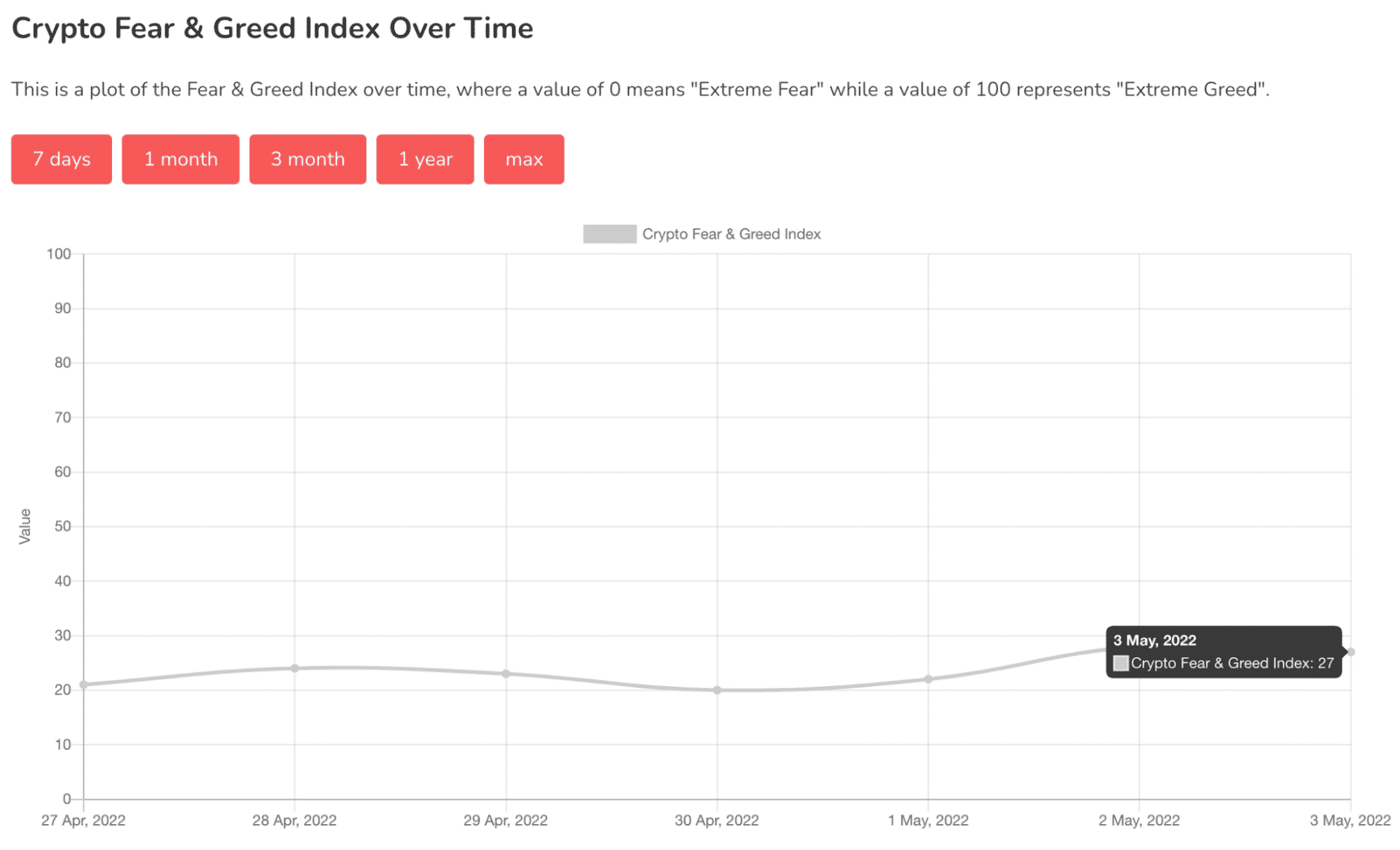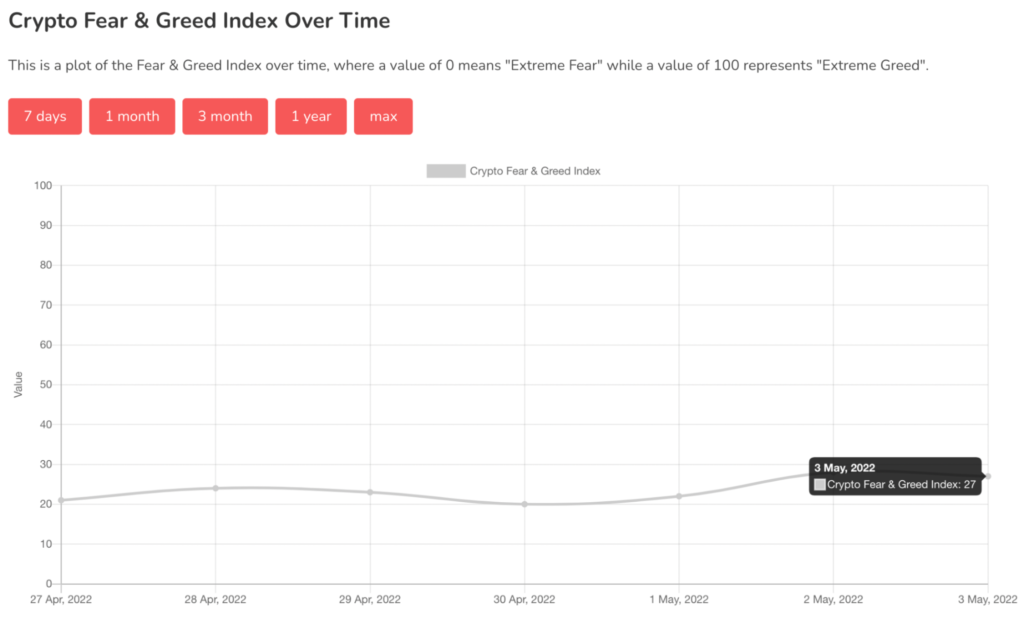 Ironically, while the FGI has been in the fear category for some time, most coins like Bitcoin have declined in value. We believe a slow rise in the readings may usher in the much-anticipated buying set-ups, even though many cryptocurrencies are near lows not visited in months.
So, the overall sentiment seems to be mixed, although it's leaning a little more on the buy side.
Technical analysis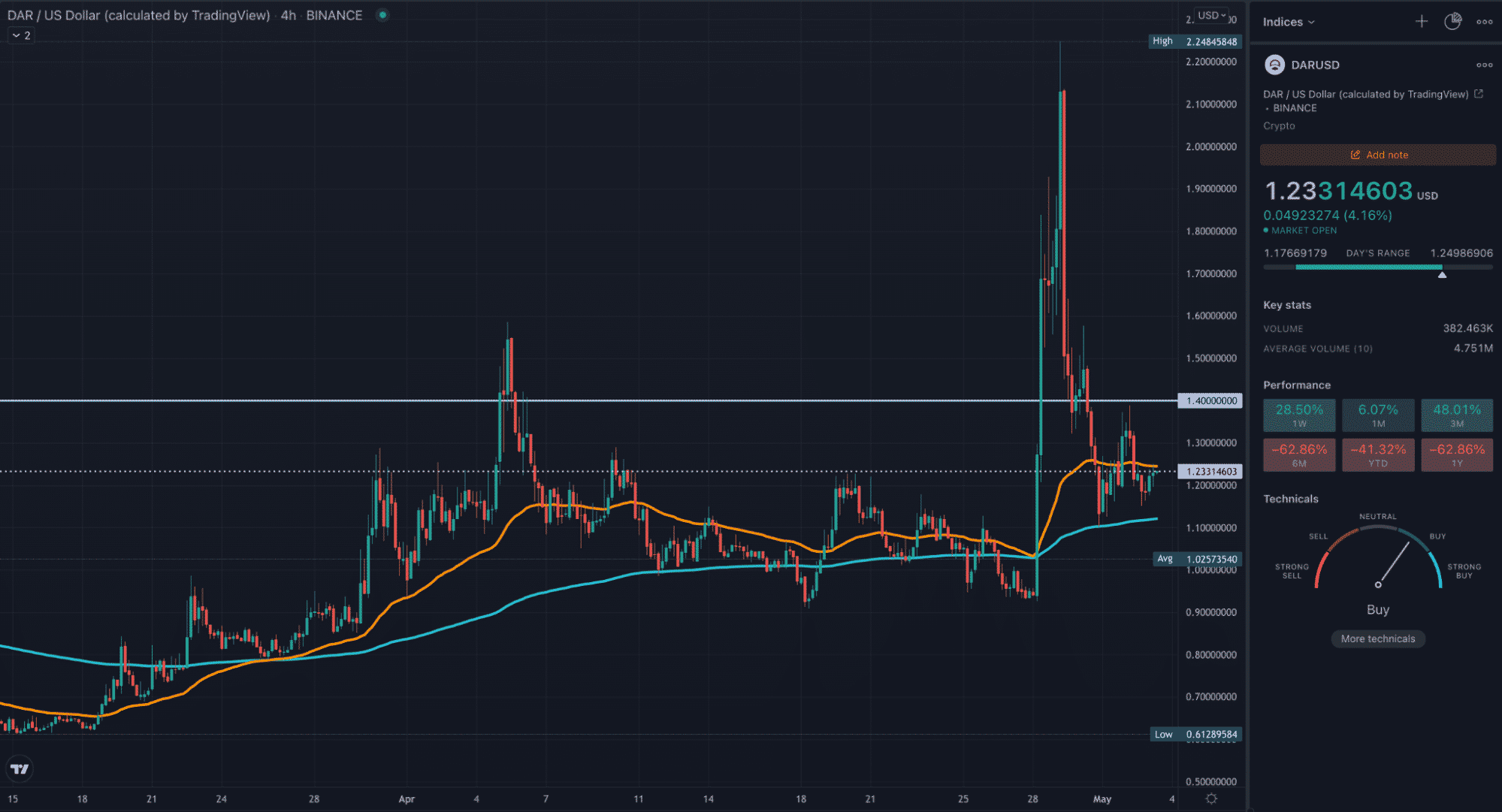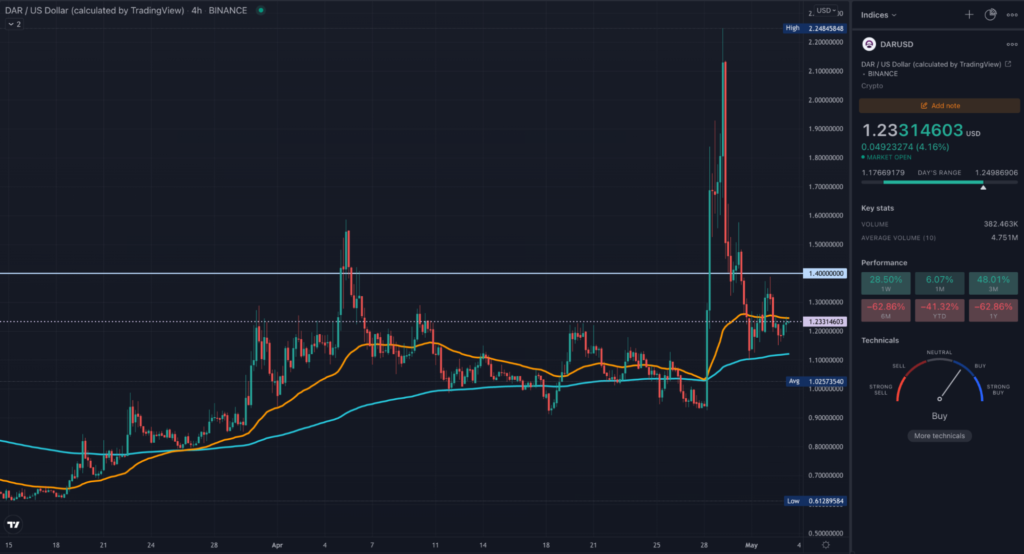 While most cryptocurrencies ranked below this token have slumped, DAR has performed relatively well. Although our technical analysis doesn't yet suggest a clear buying opportunity, it is pretty close.
We have applied the 50-day (orange) and 200-day (blue) moving averages on the chart above to show a simple crossover system. The first bullish sign is seeing the 50 cross above the 200, which has already occurred.
However, the price is not above both moving averages. For solid confirmation, traders want to see the market closing above the two. If this were to occur, DAR should break above the $1.40 area
Fundamental analysis
We've noted no particular news related to this project in our review. This now allows us to look at a few fundamental aspects of Mines of Dalarnia which make it attractive for investors.
Ultimately, Mines of Dalarnia is a gaming and metaverse token. These two sectors of the blockchain industry have been some of the best-performing recently. DAR is competing with more established players like Axie Infinity, The Sandbox, and Decentraland, all of which have grown exceptionally in a short span.
Among the many benefits of crypto-based gaming is play-to-earn, one of the most popular methods for making money in a metaverse project. This quality alone is a massive incentive for gamers to hop onto platforms like Mines of Dalarnia.
Another element that could make DAR valuable in the future is its deflationary tokenomics. The project has a max supply of 800 000 million, with about 23% or 185.6 million presently in circulation.
Overall, Mines of Dalarnia remains speculative, given the competition it faces. However, if gamers find the gaming aspects of the project enticing enough, we should expect greater adoption over time.
Mines of Dalarnia (DAR) price prediction: 2023-2025
Let's see where the price of DAR could feasibly be in 2023 and 2025. For both years, it's worth noting that forecasts will be highly speculative (and somewhat conservative) and may turn out unreliable given the newness of the DAR token.
There is little price data for DAR, meaning you should take these estimates with a pinch of salt; DAR could either perform as forecasted, worse or better. Yet, based on some of the fundamentals discussed previously, there's some reason to expect higher prices for Mines of Dalarnia.
2023 forecasts
The average we got from looking at several forecasting sites was $1.28, more or less DAR's value at the moment. Digitalcoinprice presented the most optimistic approximations, at a minimum of $1.66 and a peak of $2.20 for the start of 2023.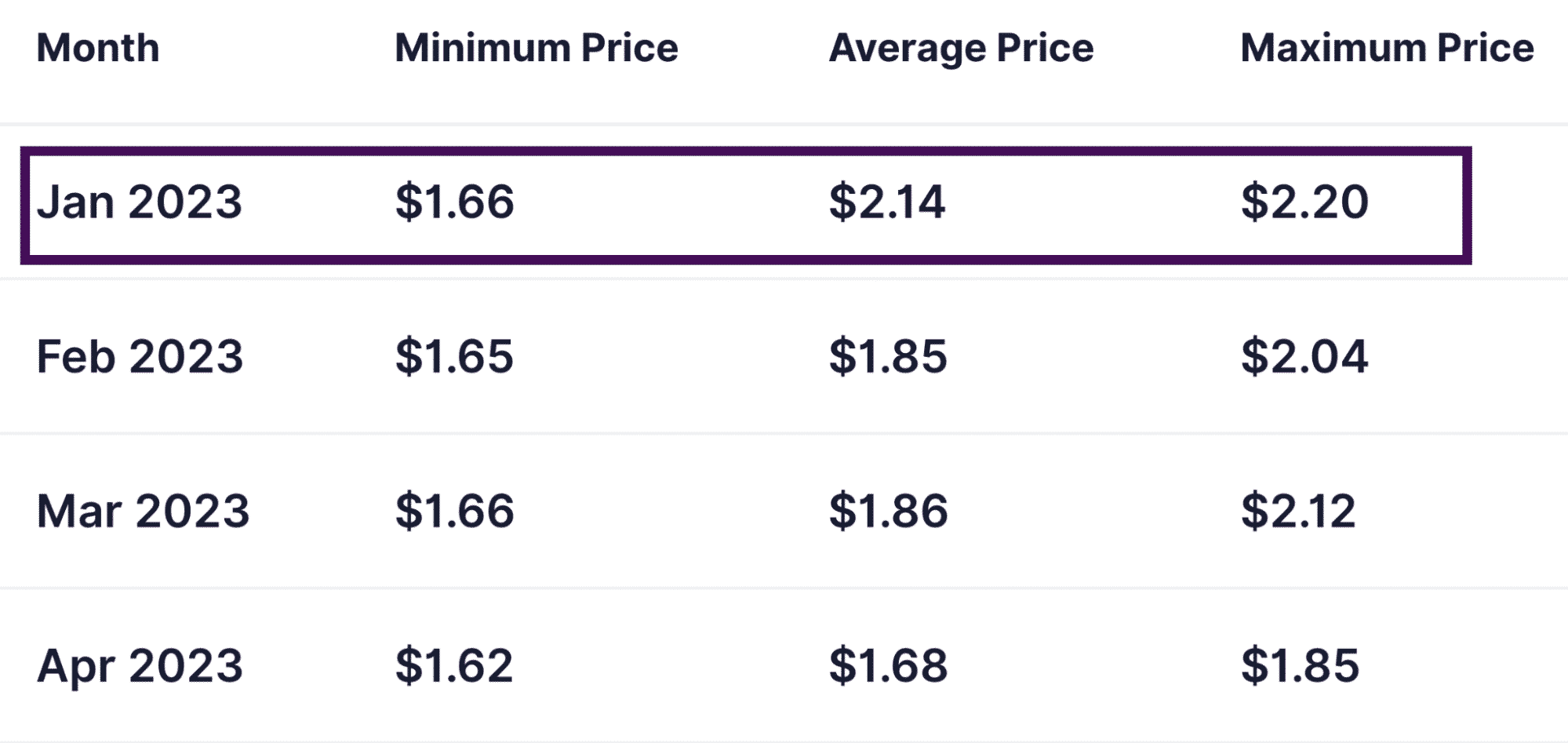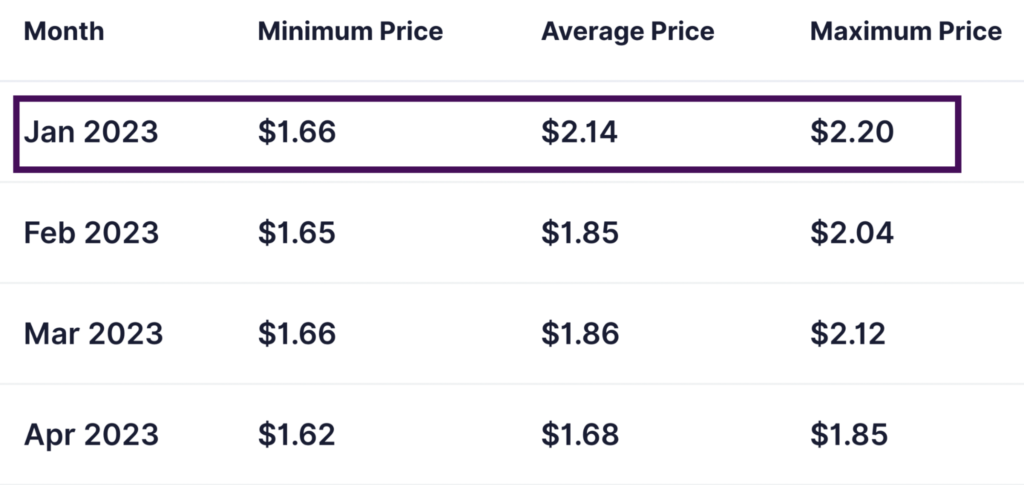 2025 forecasts
This time, the average we got was $2.01, more than 50% higher than the previous one. Digitalcoinprice came out on top yet again with the lowest and highest valuations of $2.15 and $2.92, respectively.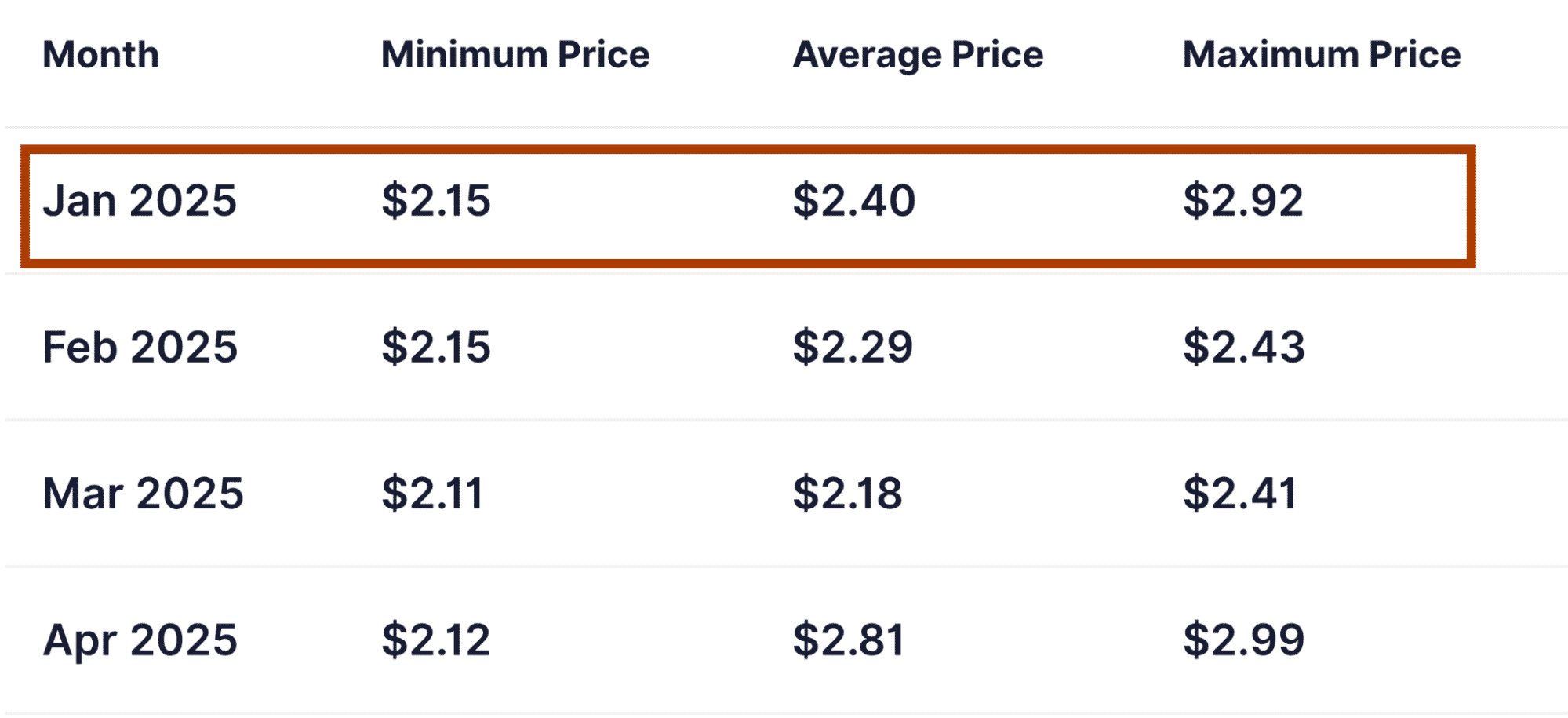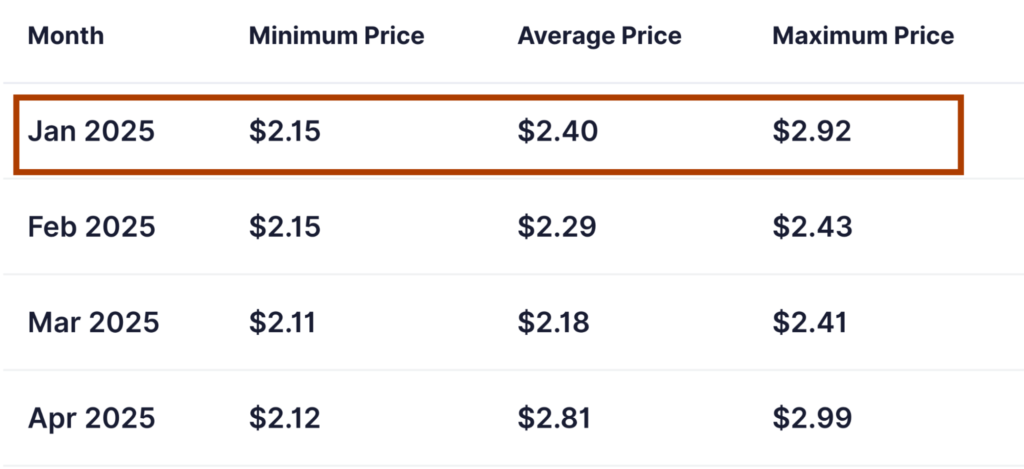 Mines of Dalarnia Frequently Asked Questions (FAQs)
Is Mines of Dalarnia real?
Yes, it's a blockchain-based game increasing in popularity and was launched in late 2021.
What is the DAR price today?
$1.18.
Will DAR's price reach $10?
Based on the forecasting analysis we conducted, $10 is highly unlikely over the next few years.
Should I buy DAR?
Any investment in a cryptocurrency, especially one as recent as Mines of Dalaria, comes with substantial risk. Yet, if you believe in the potential of crypto-based play-to-earn gaming, DAR could be a good bet.
This might be an opportunity to be an early investor as a relatively new token.
Where do I buy DAR?
Binance, KuCoin, Crypto.com, Gate.io, Uniswap, and PancakeSwap are some of the most popular platforms to buy this token.