Smart Crypto Bot aims to automate crypto trading by placing buy/sell orders based on the investor's preferences. Traders can employ a variety of risk and portfolio management strategies. The developers state that they have developed an easy-to-use platform to enhance the functionality of their service. This review will discuss the company background, how to start, and the safety and security of this algorithm.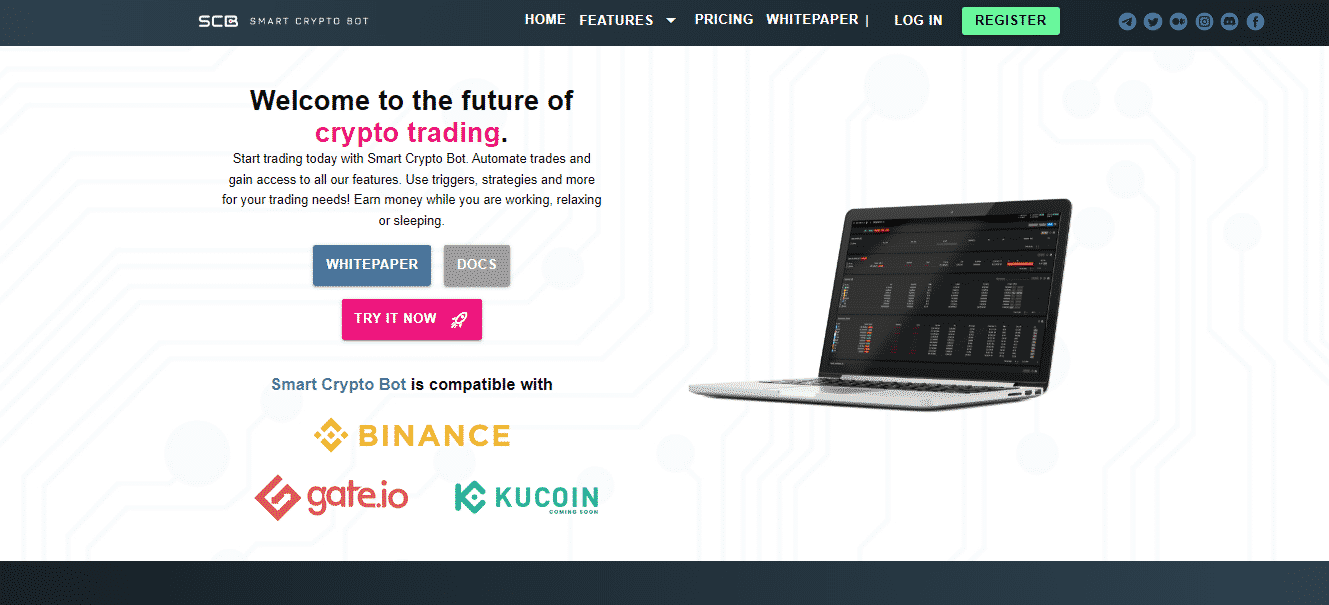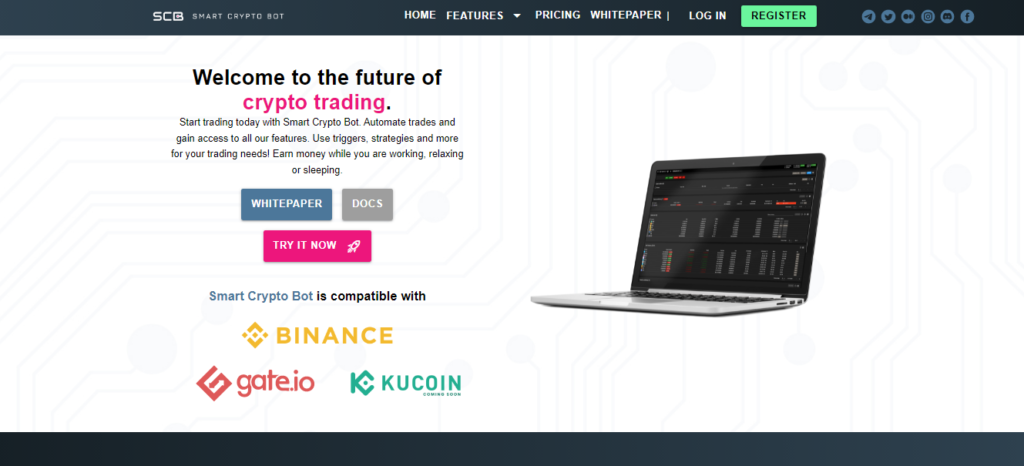 What is a Smart Crypto Bot?
Smart Crypto Bot uses 10+ triggers and indicators to trade in the crypto market on 1200+ trading pairs. Investors can connect the bot with their exchanges through API keys. It currently supports Binance and gate.io.
Quick summary
The most important features of the system are as follows:
The platform is completely web-based, and no installation is required.
Multiple trading strategies
Stop loss and emergency sell strategies minimize the risk of losing money.
Traders can see their balance and review the buys/sell history.
It has an extensive catalog of charts from where triggers collect information and perform actions on predefined data.
Smart Crypto Bot: background
The vendor has not provided any information on the developer, team member, or company address. They claim to have a small team of developers based in the Netherlands. The lack of transparency raises eyes on the reliability and legitimacy of this algorithm. Traders find it hard to rely on such bots.
How does it work?
Once the user configures the Smart Crypto Bot, It will start trading by looking at the market 24/7. The algorithm uses different indicators and strategies and handles loss management with stop-loss, trailing buy, Bollinger bands, etc. traders can connect their wallets via API keys with the robot.
How to sign up with Smart Crypto Bot?
Traders can register on the web platform by setting up an email and password.
Does Smart Crypto Bot offer a demo account?
The Smart Crypto Bot does not offer a demo account; there is only one subscription plan to use this bot.
Profitability of Smart Crypto Bot
A Smart Crypto Bot is not responsible for any losses, and the platform guarantees no profit. The cryptocurrency market is highly volatile, and investing is always risky.
Payments, deposits, and withdrawals
Payments can be made through the Coinpayments provider. There is no information about the withdrawals and deposit requirements for the Smart Crypto Bot.
Exchanges supported
The Smart Crypto Bot is compatible with the given exchanges:
The developers are planning to add KUCOIN as a supported exchange soon.
What about customer support?
Customer support can be reached via email or a contact form. There are also Telegram, Discord communities with members not more than 15.
Benefits of using Smart Crypto Bot
Following are the plus points of the platform:
No installation of the bot is required
24/7 automated trading from anywhere
Drawbacks of using Smart Crypto Bot
While the demerits are as follows:
Lack of Customer feedback on trusted third-party platforms
Customer support is not extensive
Vendor transparency is unclear
Pricing review
The Smart Crypto Bot has only one subscription offer for 10 Euros/month per bot. They deduct a fee of 0.15% on every trade performed. The platform does not provide a demo account or free trial, and there is no refund policy.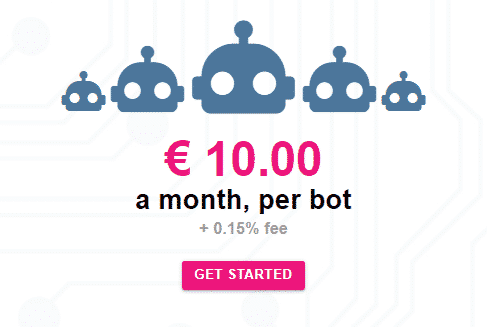 What are security measures?
The platform uses API keys to connect to exchange. The developer has not mentioned any encryption, withdrawal, or deposit permissions details. So, we can not verify if the trader's funds are secure.
Is Smart Crypto Bot legit?
Smart Crypto Bot lacks details about its developing and trading history. There is no information about the developer and the company.
Ease of use
The service is easy to use for beginners, and the dashboard includes the tools for trading. Traders can connect their exchanges with the robot and start trading by selecting a strategy immediately.
Is Smart Crypto Bot a good choice for automated trades?
The developer claims that it uses a stop-loss strategy to minimize the risk of losing money. The robot does not have system requirements, and it can be used on the web platform. However, there are no live records present that we could use to verify its output.
What are the risks of using a Smart Crypto Bot?
The possible risks of using a Smart Crypto Bot include:
The safety and security of investor funds are unclear.
It lacks vendor transparency.
The performance of these algorithms is unknown.
The Review
Review verdict: multi-strategy crypto algorithm
The Smart Crypto Bot uses several strategies and indicators to perform automated trading. It lacks basic information about the company and developer. The profitability of using these algorithms is not verified, and no customer reviews are present on TrustPilot.
Review Breakdown
Features:

Exchanges Supported:

Security:

Price:

Customer Support: