Disclaimer: The information provided here does not constitute any form of financial advice. Readers are fully responsible for conducting their due diligence before making any investment decisions.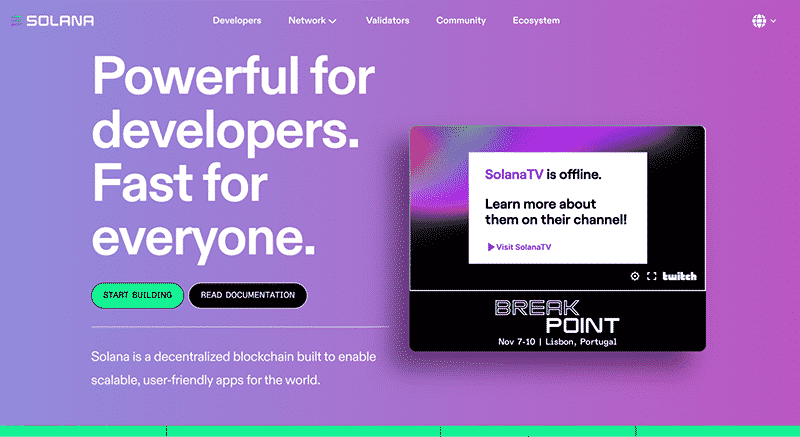 Solana: market sentiment
When it comes to analysis, most traders focus on technical and fundamental aspects. However, an often overlooked and under-utilized avenue is sentiment. This avenue can sometimes clarify movements in the markets that are unexplained through chart patterns and news events.
In this regard, the leading indicator used by analysts is the Crypto Fear & Greed Index (FGI), that's highly influential in the price of Bitcoin and other large-capped cryptocurrencies, like Solana.
Fortunately, the FGI is updated daily, providing a sufficient frequency basis to stay updated with the latest market sentiment. At its core, the index is computed by analyzing five different sources (volatility, volume, social media, Google Trends, and market cap) to crunch out a number ranging from 0 to 100.
Readings from 0 to 50 are seen as a fearful market, with 0-25 being on the extreme side. Conversely, resulting figures from 50 to 100 are regarded as a greedy market, with 75-100 being on the extreme end.
Presently, the FGI is at 44, suggesting fear. This scenario typically indicates a buying opportunity may be on the cards. The chart below shows that the index has hovered around this mark over the past week (figure 1).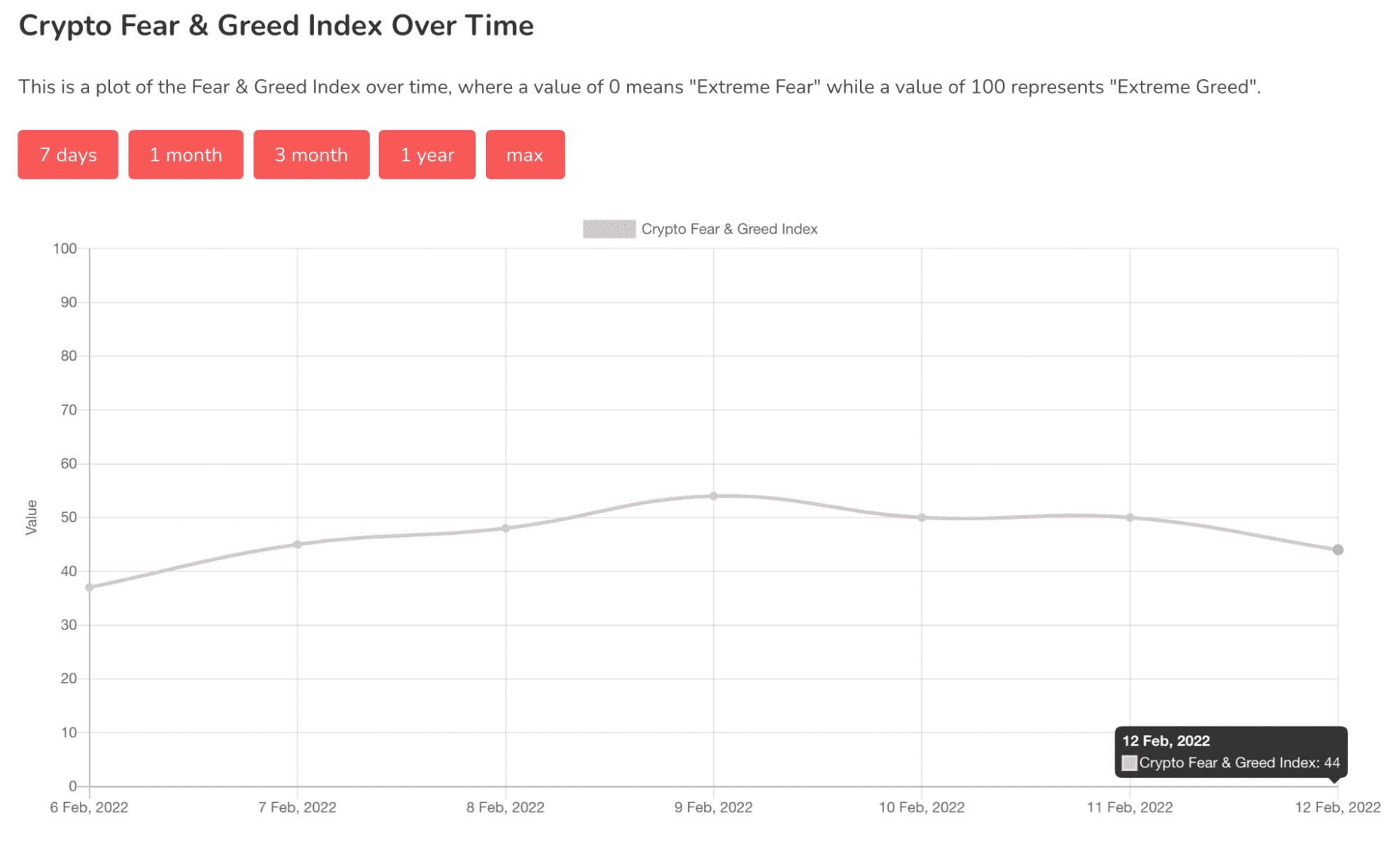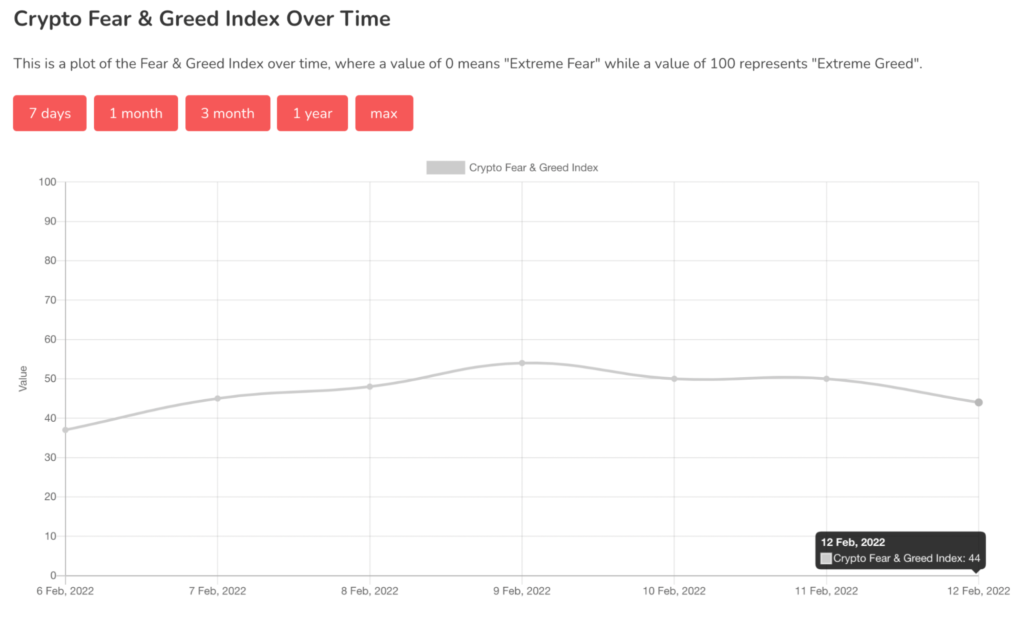 But what does the technical and fundamental analysis presently say about SOL? Let's find out.
Technical analysis
As with many large-cap coins presently, SOL appears to be in a temporary downtrend. Our technical analysis on the daily chart below (figure 2) presents a simple moving average crossover.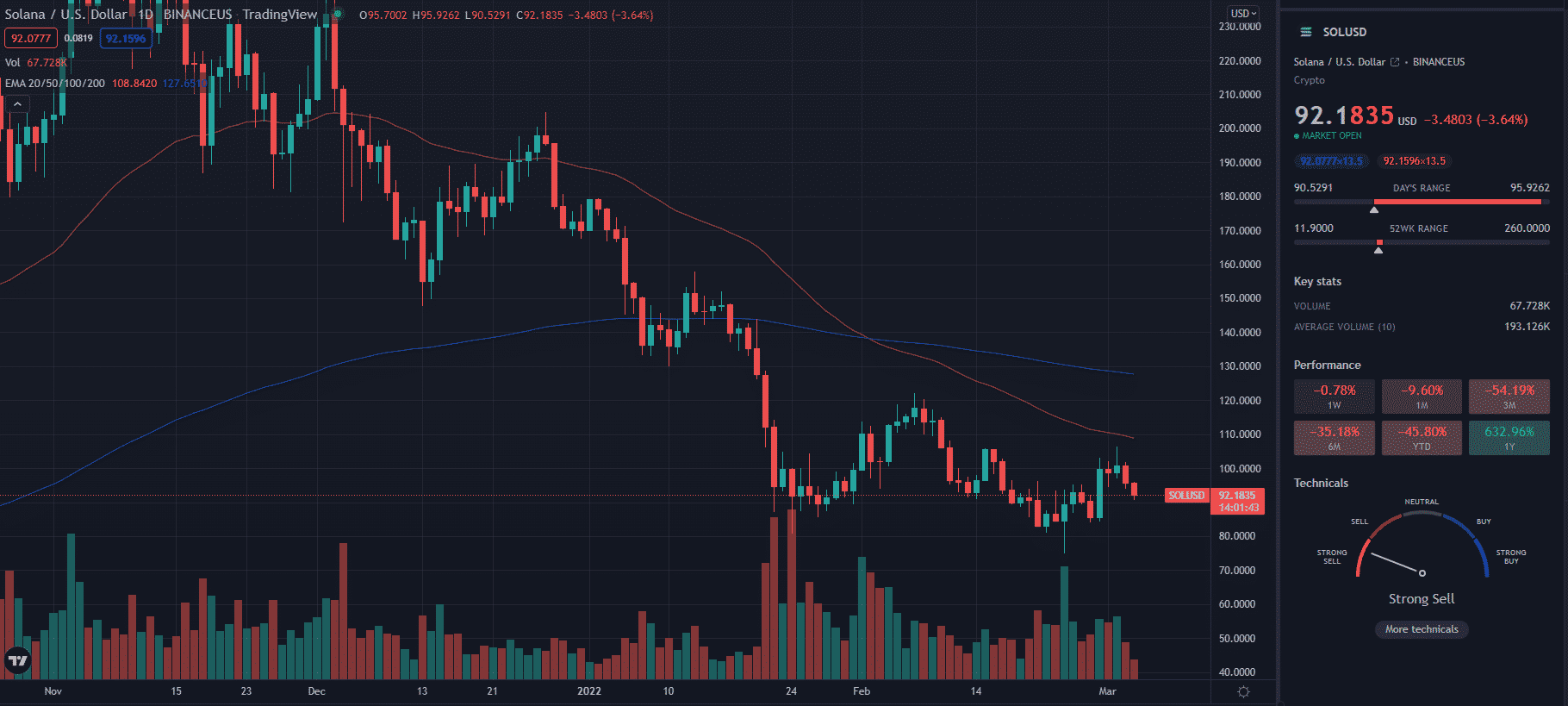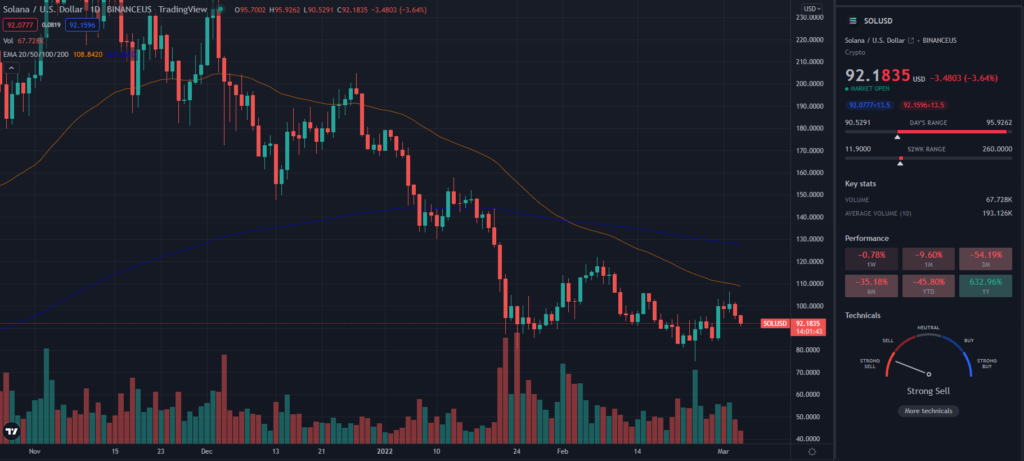 The periods for the two moving averages are the 50-day (orange) and 200-day (blue). As we can see on the daily chart, the price is well below the moving averages, and the 50-200 cross hasn't happened yet, suggesting some indefinite bearishness.
Fundamental analysis
Solana's most recent significant news is the $320 million Wormhole hack. This occasion has raised concerns about the blockchain's security and its long-held status as the ultimate 'Ethereum killer.'
Solana, along with a few other distributed ledgers, has also been the victim of computerized trading bots and spam using manipulative techniques like front-running, leading to congestion.
Yet, despite some of these events, SOL's price hasn't fallen to shocking levels. Fundamentally, this project is still quite strong. It is still ranked in the top 10 of most traded coins by most analytics sites like CoinMarketCap, with a market cap worth around $30 billion.
NFTs and the metaverse are two of the biggest trends in cryptocurrencies, with Solana being one of the go-to blockchains for making these possible. Therefore, there's little reason why user and developer adoption will slow down anytime soon, meaning investors can be confidently bullish about this project.
Solana (SOL) Price Prediction: 2023-2025
Solana has two anticipated targets for the near future, $500 and $1000. It's fair to assume it would take a few years for SOL to reach either point or perhaps even sooner.
Nonetheless, let's observe the forecasting analysis of this coin for 2023 and 2025.
2023 forecasts
Three forecasting resources predict prices ranging from $181 up to $492 by the start of 2025. $181 and $195 are the minimum values estimated by Digitalcoinprice and PricePrediction.net, respectively.
On the high end, Gov pegs SOL to be worth anywhere from $364 to $492 (figure 3).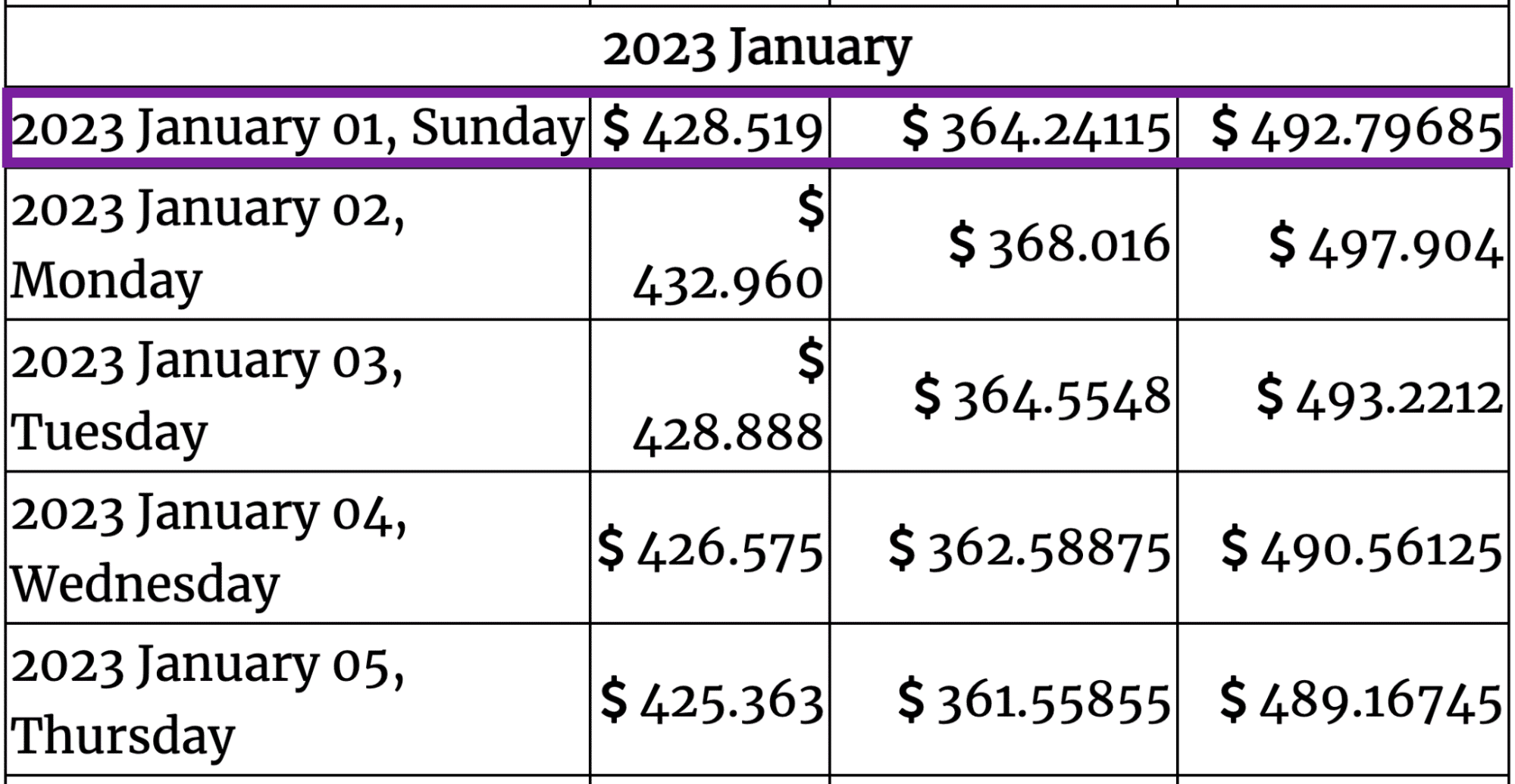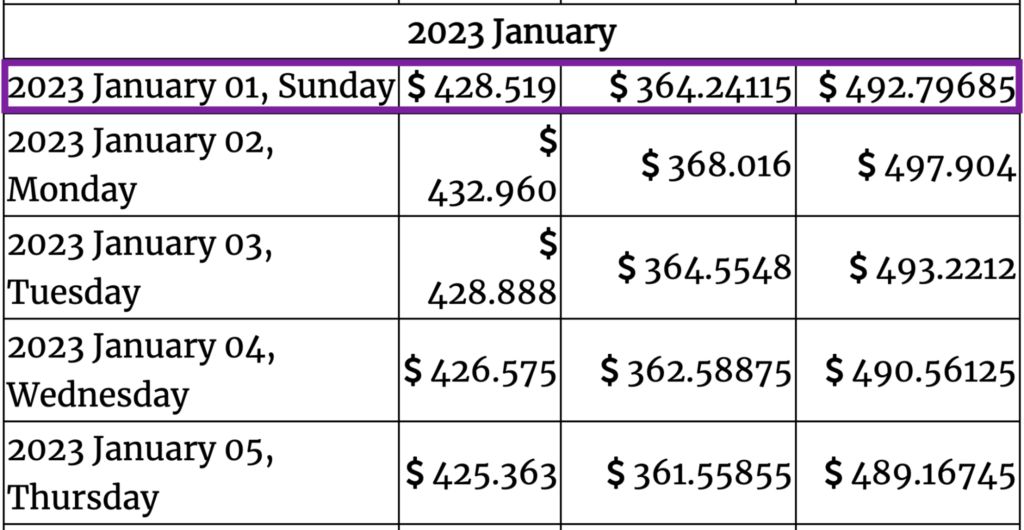 2025 forecasts
The forecasts we discovered for 2025 range from $448 (Wallet Investor) to $2063 (Gov Capital). The latter site estimates a minimum value of $1525 to $2063 (figure 4). This would represent gains in the 15-21X region, which are certainly feasible within about three years.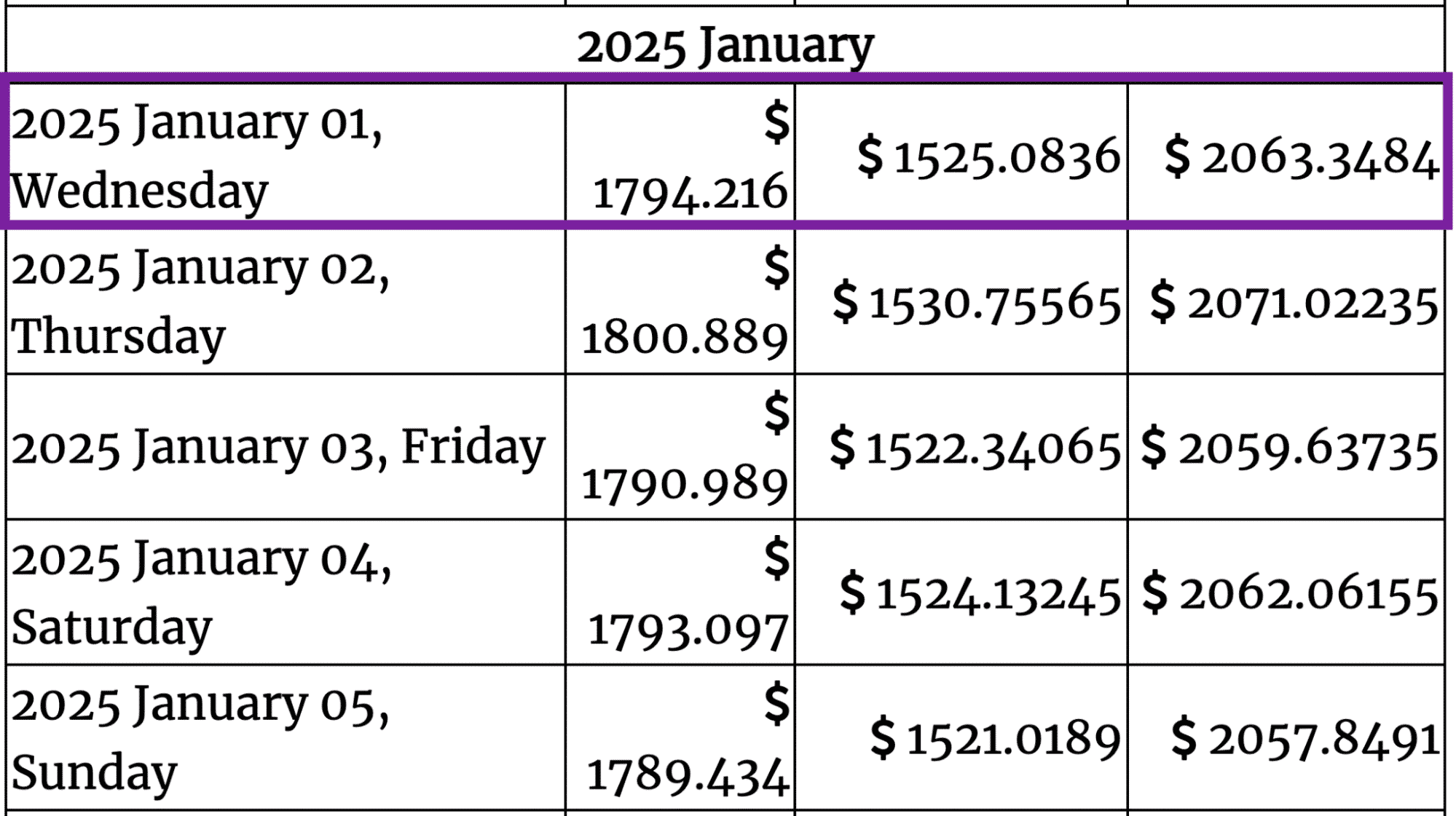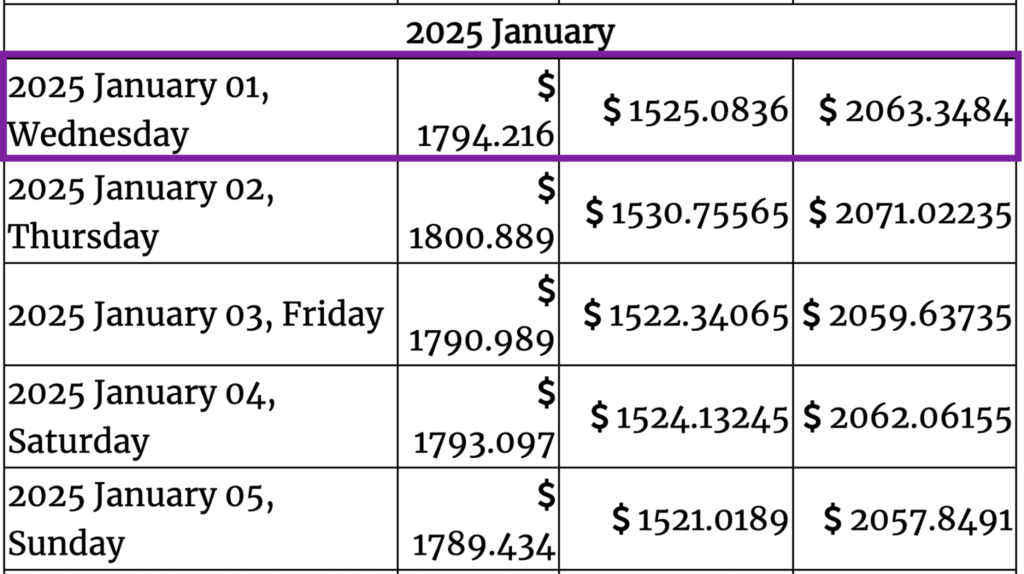 On CoinPricePredict, a survey of 20 users gave an average price of $824. It's always worth remembering that these forecasts are pretty speculative, and their likelihood depends on whether the crypto market performs well overall in the long term.
Solana Frequently Asked Questions (FAQs)
Is Solana real?
Yes. Despite being about two years old in the markets, Solana is a legitimate and well-known project.
What is the Solana price today?
Presently, SOL is worth $97.
Will Solana's price reach $500?
Yes, assuming the overall crypto market becomes bullish again.
Should I buy Solana?
Aside from Ethereum, Solana is one of the more conservative bets for large-capped altcoins.
Where do I buy Solana?
You can buy Solana from many crypto exchanges like Binance, Coinbase, FTX, KuCoin, Kraken, Bithumb, Gate.io, and countless others.