Disclaimer: The information provided here does not constitute any form of financial advice. Readers are fully responsible for conducting their due diligence before making any investment decisions.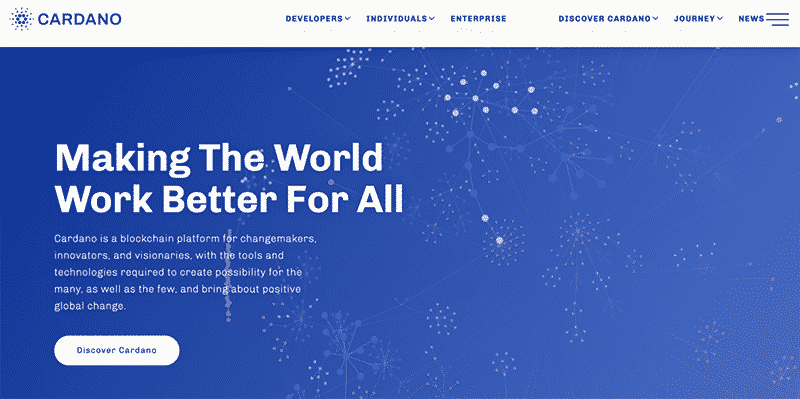 Cardano: Market Sentiment
Analyzing sentiment is vital for a market that's rife with emotionally-driven speculation. We primarily use the Crypto Fear & Greed Index (FGI) to measure this quality and understand how the market feels.
The FGI is highly influential with the general crypto market, particularly with coins like Cardano with market capitalization worth tens of billions in dollars. This index is updated daily and can provide a reliable heads-up on price movements that eventually materialize on the charts.
At its core, the FGI computes data from five main sources – namely volatility, volume, social media, Google searches, and market – to come out with a score between 0 and 100.
Readings from 0 to 50 are seen as a fearful market (with 0-25 considered extreme fear). Conversely, readings from 50 to 100 are seen as a greedy market (with 75-100 regarded as excessive greed).
Presently, the reading for the FGI is 46, indicating that buying opportunities may arise. However, as it's close to 50, it's fair to assume a neutral bias. The chart below (figure 1) shows the FGI over the past week where we can see it hovering around the 50 mark, which is not necessarily clear-cut sentiment.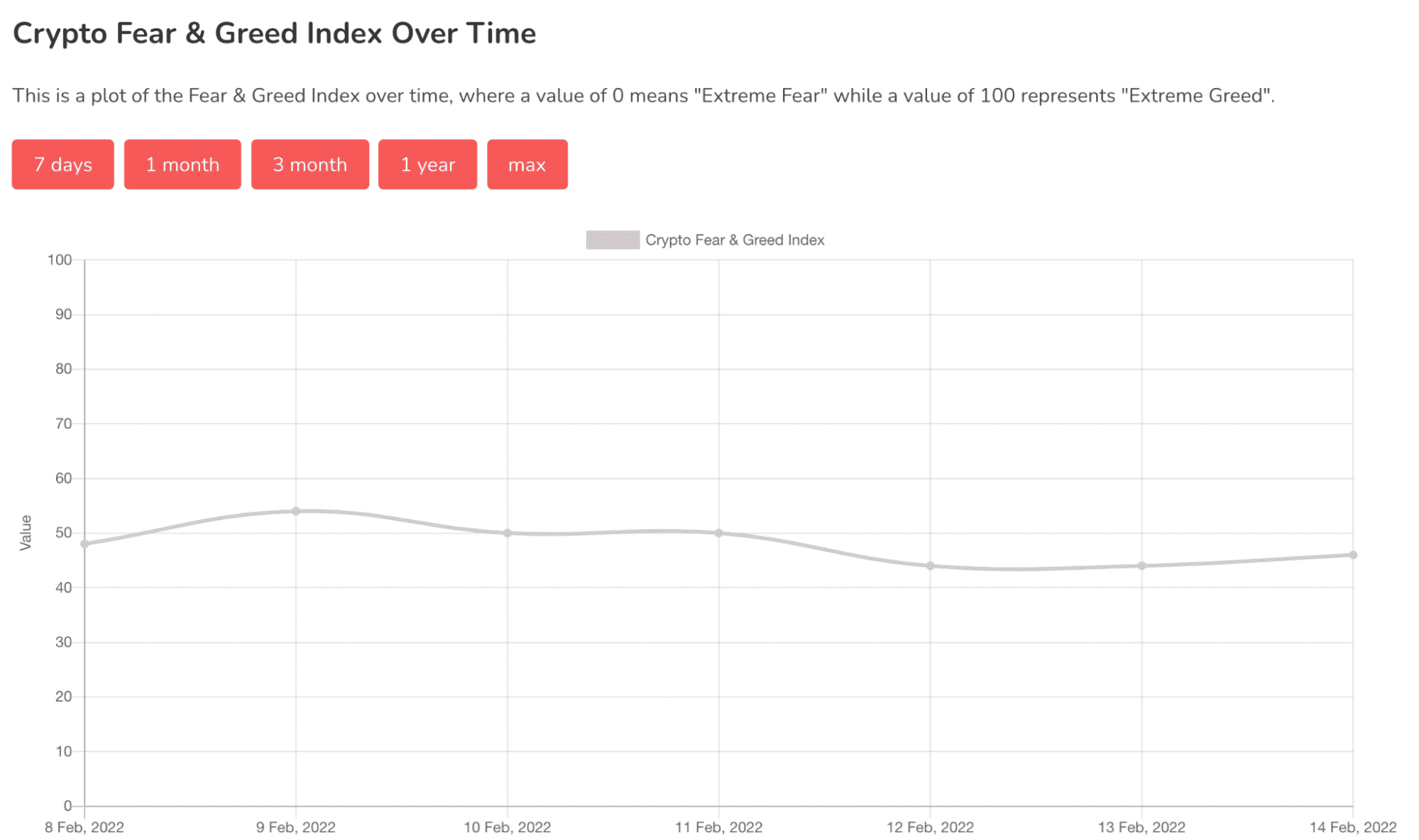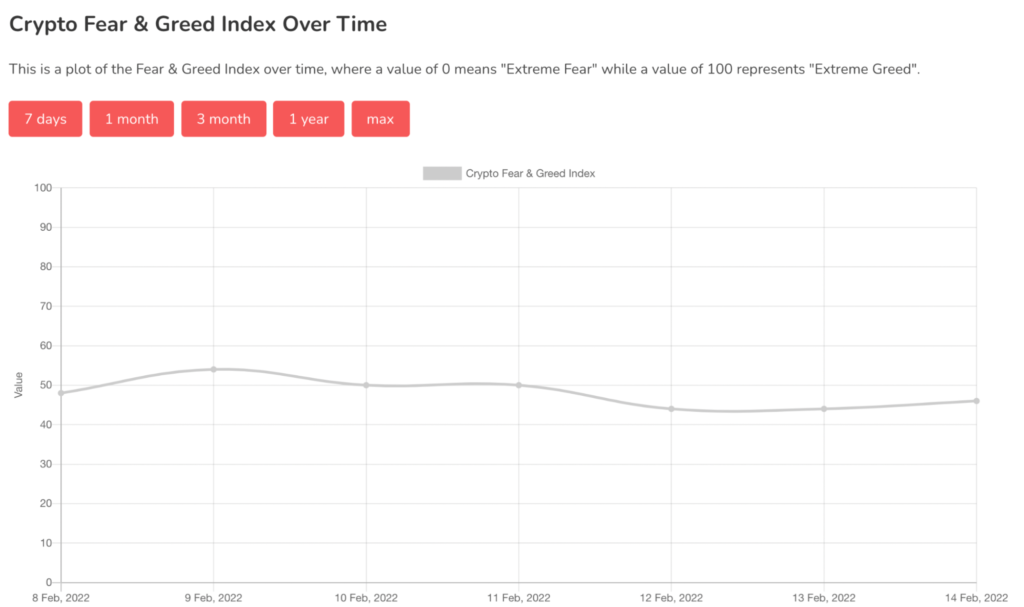 Let's now explore some technical and fundamental analysis for Cardano.
Technical analysis
Despite the mixed sentiment, much of the technical analysis for many cryptocurrencies shows a temporary downtrend; Cardano is no exception.
On the chart below, we've inputted two moving averages, the 50-day (orange) and the 200-day (blue), to show a simple crossover system (figure 2).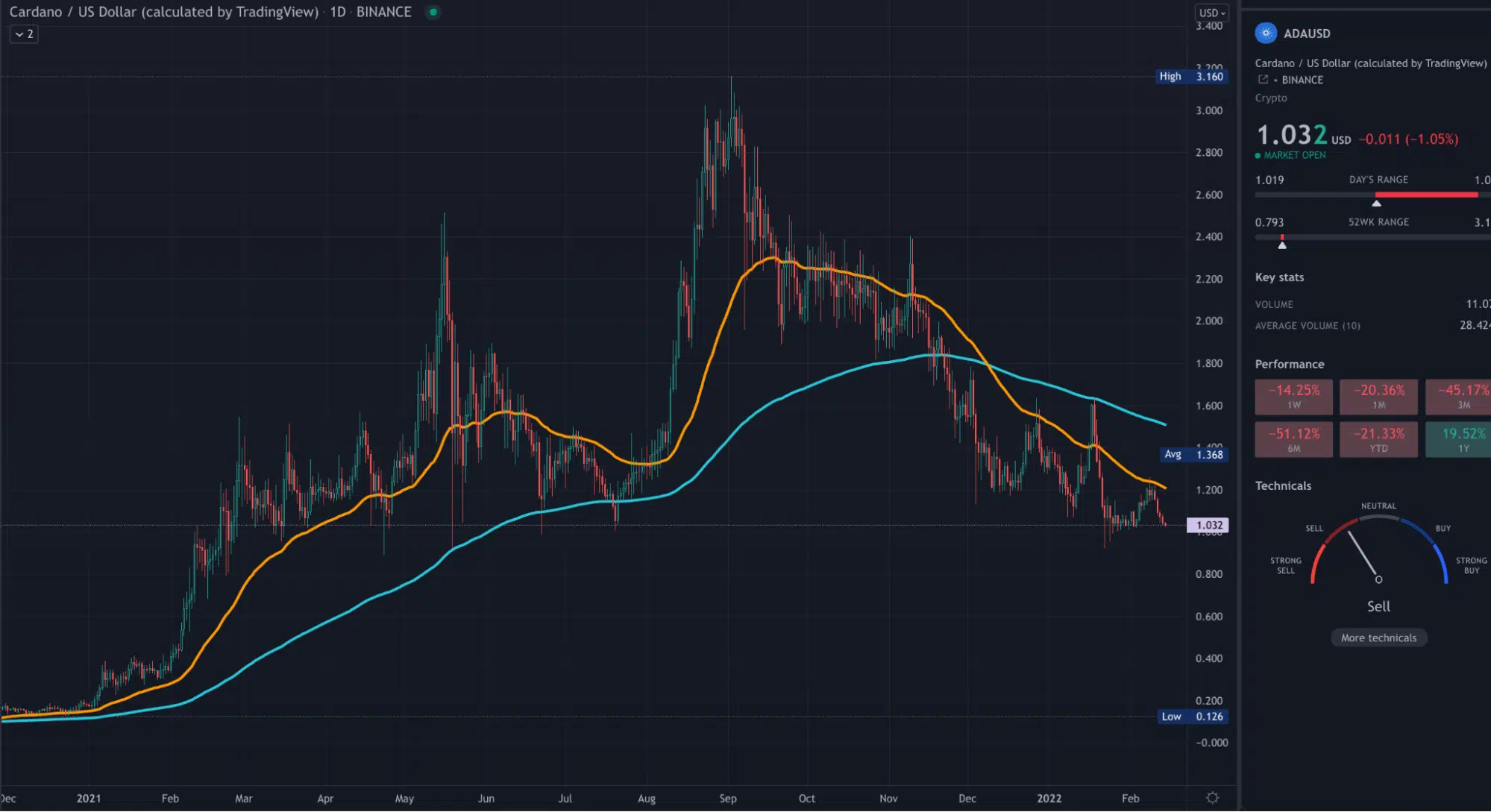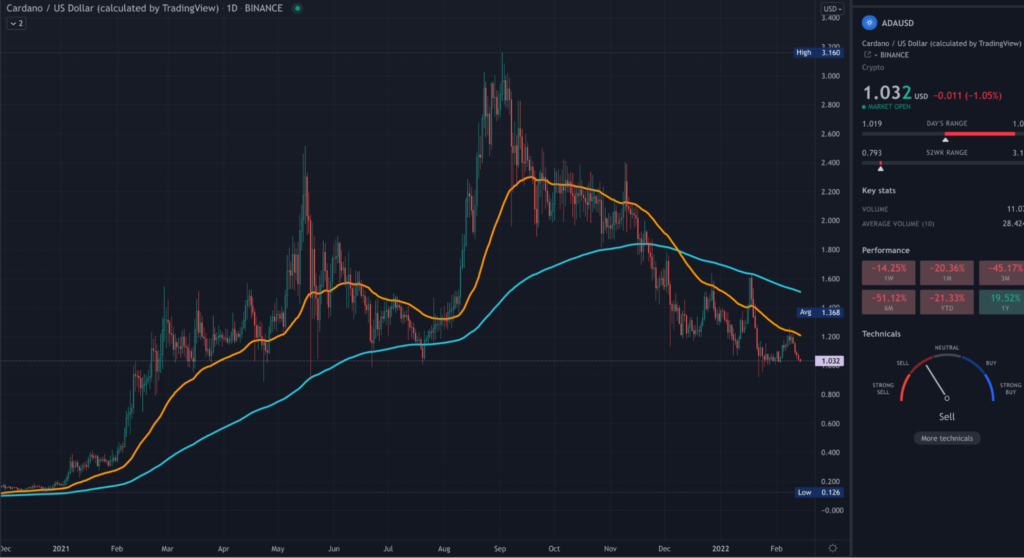 We can see that the price is well below the 50 and 200, and the slope of the two is characteristic of a down-trending market. Nonetheless, investors will hope this price action is temporary as Cardano is still a project with incredible value potential.
Let's see whether ADA has changed much fundamentally.
Fundamental analysis
The overall crypto market has witnessed some temporary sell-offs recently affected by some seemingly unrelated geopolitical risk factors, most notably on Russia's attack on Ukraine.
Other than this, there hasn't been any specific negative news related directly to Cardano to note. Investors have plenty to smile about concerning ADA. For starters, the total value locked for Cardano's DeFi applications recently surpassed $100 million.
Secondly, the number of decentralized applications using Cardano has crossed the 1000 mark. A few analysts have also declared ADA undervalued using a special indicator measuring the market value to realized value.
Cardano still has two more phases to go in its roadmap, with the second-last era, 'Basho,' set for completion some time in 2022. The network becomes even more advanced and competitive when each stage is successfully implemented.
ADA's other significant fundamental aspect is the finite supply, making it a deflationary coin that would probably become valuably scarce in the future.
Cardano (SOL) Price Prediction: 2023-2025
The most anticipated targets for Cardano are $5 and $10. Let's observe the likelihood of ADA hitting either price for next year and 2025.
2023 forecasts
For 2023, several forecasting sites that we looked at pegged values around the $2 mark. These represent gains in the 100-150% region, which would be realistic for any coin within about a year (and relatively conservative).
The lowest forecast comes from Gov Capital, with values from $1.59 to $2.15. PricePrediction.net is the second-most optimistic site, with a minimum price of $2.19. The highest forecast comes from Wallet Investor (figure 3), which approximates from $1.76 up to $2.52.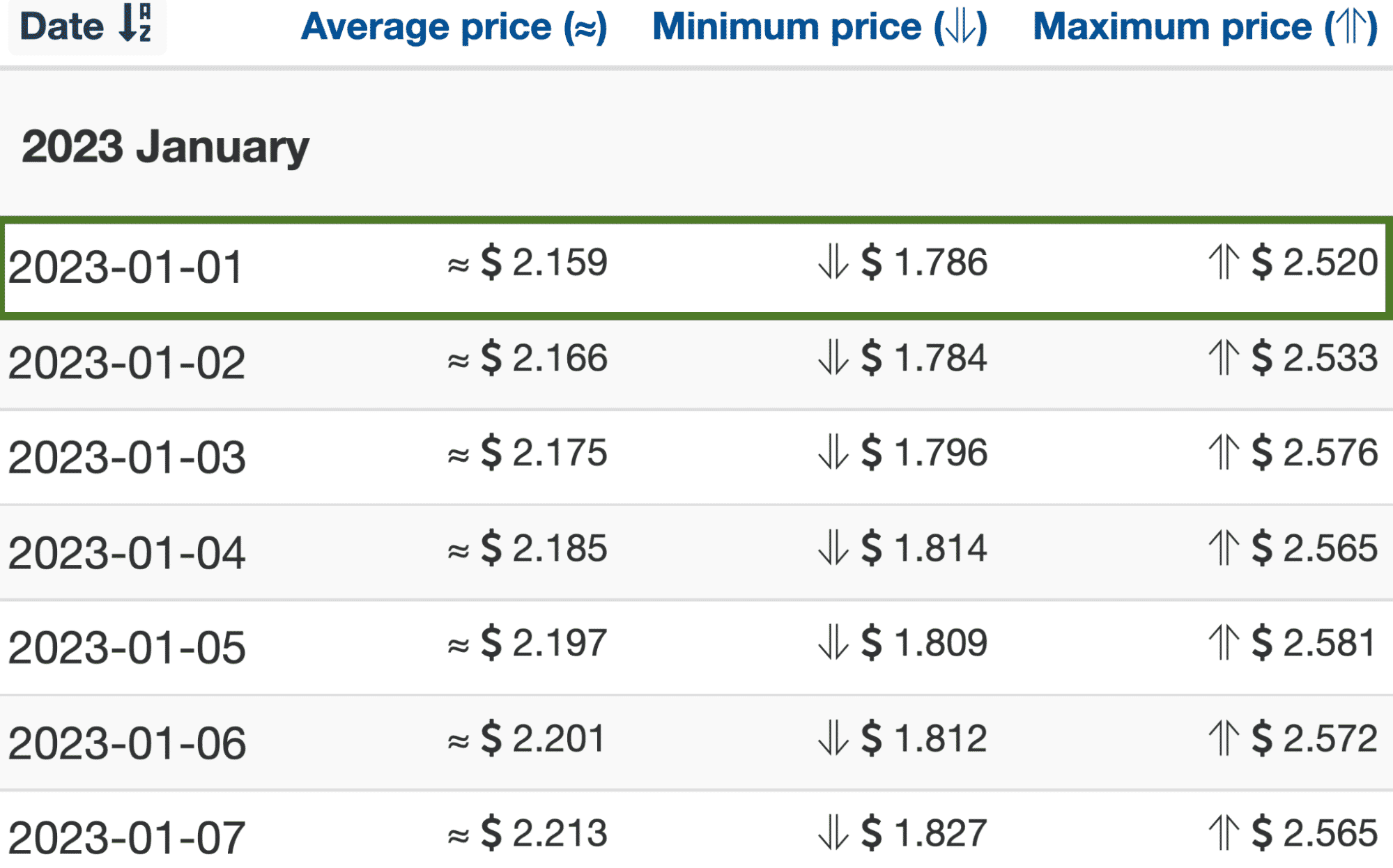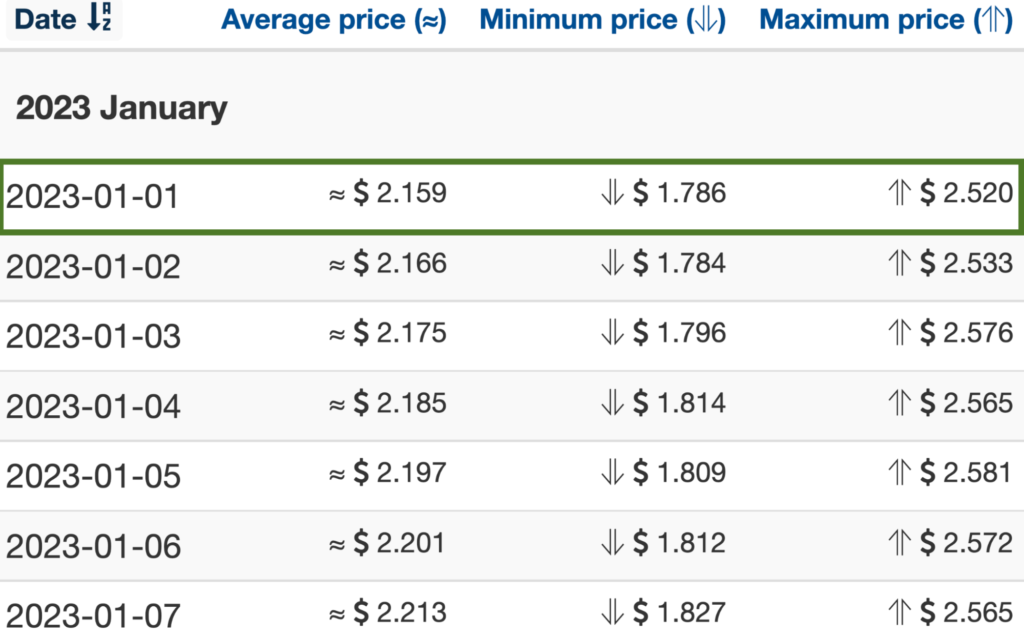 2025 forecasts
A poll on CoinPricePredict showed an average estimate of $10.72 for 2025. Yet, all the forecasting sites from the previous section present values averaging around $5.
The most optimistic predictions, this time, come from Gov Capital, which approximates from $4.84 to as high as $6.55 (figure 4).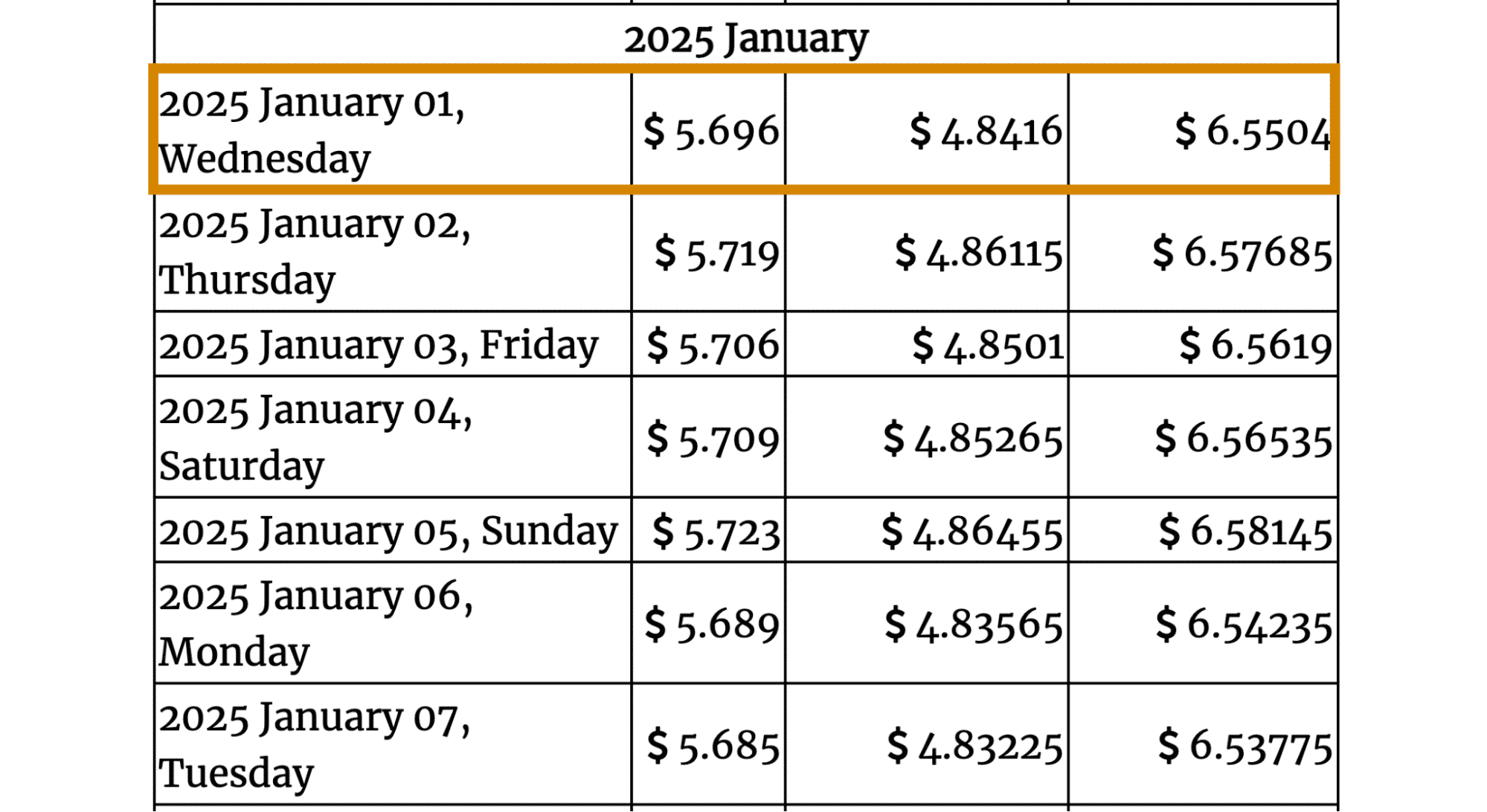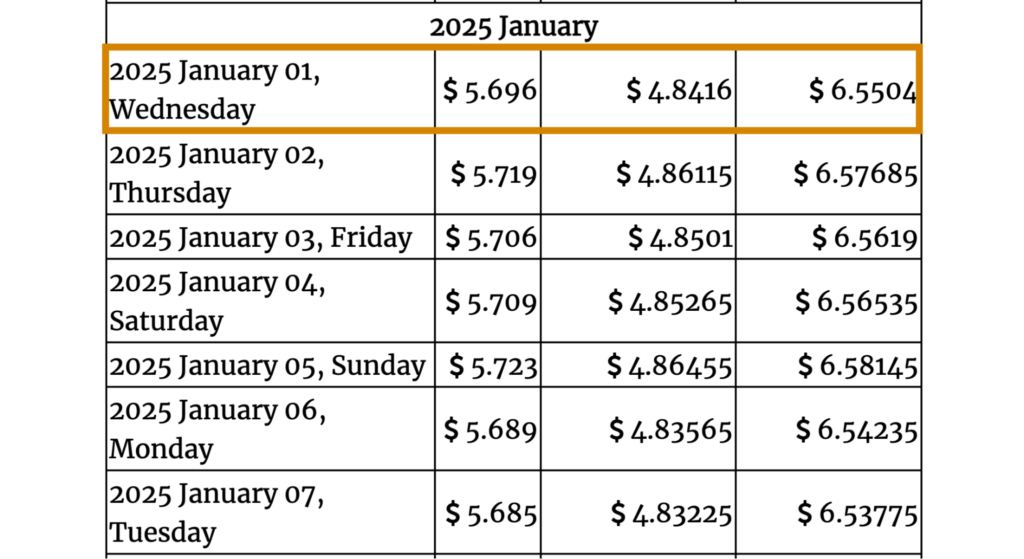 Ultimately, if the crypto market does pick up steam for at least a few years, ADA can easily reach double figures or higher. Only time will tell.
Cardano Frequently Asked Questions (FAQs)
Is Cardano real?
Yes, Cardano is a legitimate and frequently publicized project.
What is the Cardano price today?
$1.03.
Will Cardano's price reach $10?
Yes, depending on user/developer adoption and how the crypto market performs overall.
Should I buy Cardano?
As it's one of the most-watched and talked-about large-capped coins with unrealized potential, then Cardano may turn out to be a profitable investment.
Where do I buy Cardano?
Binance, Coinbase, FTX, KuCoin, Kraken, and Gate.io are a few of the many popular exchanges to purchase ADA.