It is best to focus only on a handful of data that has historically had the biggest impact on the yen. This article will expand on these concepts by providing how these indicators impact JPY and how frequently they are made public.
The fundamentals of the Japanese yen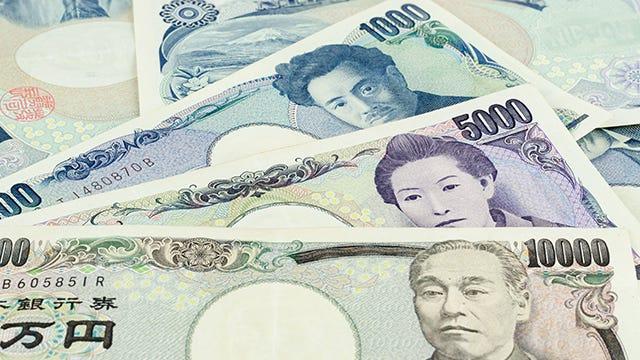 According to 2020 GDP rankings from IMF (International Monetary Fund), Japan ranks fourth with roughly $5.2 trillion.
Part of the reasons for this impressive figure includes Japan's dominance in car manufacturing, importing-exporting, electronic goods, stock exchanges, foreign exchange reserves, and many other things.
Also, the Japanese yen has earned a perception of somewhat being a safe-haven currency by investors. These reasons are some of the main contributors to why JPY enjoys keen interest and following from traders in forex.
Like any currency, fundamental analysts will look at factors such as interest rates, consumer sales, GDP (gross domestic product), etc., to determine the strength or weakness. It's essential to consider the indicators likely to have the most pertinent effect on the currency itself because fundamental analysis can become complex.
It is also worthy to note how each of these indicators have a relationship with each other. For example, a rise in the CPI (Consumer Price Index) equates to a higher interest rate in line with the broader monetary policy (and vice versa).
Consumer spending data like the CPI and Retail Sales are major contributors to the GDP of a country.
Below is a list of the four most impactful economic indicators, what they entail to the economy (how they either weaken or strengthen the currency), and when their releases occur in the economic calendar.
The most impactful JPY economic indicators
The list below is inexhaustive, though these indicators are easy to interpret in definition and impact (they are all expressed in percentages).
Interest rate
Interest rates have a profound effect on the financial landscape of any country. Most fundamental analysts consider it to be the leading economic driver of currency valuation.
Traders pay close attention to the central banks (in this case, the Bank of Japan) that oversee the market they are invested in. These bodies are responsible for the broader monetary policy of their respective countries and use the interest rate to maintain manageable inflation, a stable financial structure, and increase economic growth.
The connectedness of forex has made it possible for international investment anywhere in the world. So, the reason for the significance of interest rates is foreign investment.
Any investor will desire to invest in a country with the highest possible interest rate for a better return on their money than if they put it in a savings account. So, if this investment increases, there will be more demand for the currency in question. With more demand, the economy overall grows.
The opposite is true for a lower interest rate, although this can be good since it encourages borrowing and lending domestically.
While these figures remain consistent for several years, the central banks (including Japan's) will have a formal release approximately eight times annually regardless if they stay the same or change, the latter of which is rare and can have a profound effect.
For the yen, one should expect news releases for the interest rate on the third or fourth Thursday/Friday roughly every six weeks, with announcement times typically ranging from 10:00 to 00:00 p.m. EST.
Gross domestic product (GDP)
GDP is the one indicator that tells someone how a country is performing almost from a business activity perspective. It refers to the aggregate value of all services and goods that a country has produced within a quarter or year.
So, a highly productive economy represents health, lower unemployment, higher business demand, bigger wages, etc. When the GDP has decreased from its previous point, the opposite is true.
Most economic analysts say a recession is imminent if a country reports two consecutively lower quarterly GDP rates. Therefore, this data is quite significant.
The GDP has a release every three months, but a preliminary report precedes it about a month before (both from Japan's Cabinet Office). The final GDP report comes out on the second Monday or Tuesday of March, June, September, and December at 07:50 p.m. EST.
Consumer Price Index (CPI) 
The CPI is yet another vital piece of economic data. This index is an excellent measurement of inflation as it pertains directly to the purchasing power, consumer spending, and whether consumer prices are falling or rising.
The CPI is a measurement of the aggregate chance in prices paid by consumers for goods and services every month. A higher CPI reading is a bullish sign as it suggests people are affording to pay higher prices, while a lower result is a bearish sign for the opposite reason.
The release for the index, compiled by Statistics Japan, typically occurs on the third or fourth of Friday of every month (on rare occasions, during other days) at 07:30 p.m. EST.
Retail sales
While the CPI looks at average prices, Retail Sales cover the total value of inflation-adjusted sales figures from the retail perspective monthly.
So, both indicators are two sides of the same coin except that the CPI pertains more to inflation while retail sales lean more towards an element that contributes a large part to any country's GDP.
It's easy to understand any increase in this figure is a good sign (suggesting a wealthier population), while a decrease is negative (a less affluent population).
Courtesy of Japan's Ministry of Economy, Trade, and Industry, the findings of retail sales are made public on the last week of the month (usually) on Monday, Thursday, or Friday at 07:50 EST.
Final word
One interest element to note about the yen is the Bank of Japan has maintained a negative interest rate of 0.10% since January 2016.
Such a practice has always been about fighting deflation and stimulating the economy through the encouragement of credit. So, when studying this currency, knowing this is helpful before looking at other factors.
Like any analysis type, there's never one overwhelming piece of data that dictates currency valuation. It is often a combination of the indicators that this article has mentioned.
There are many other bits of fundamental information available to anyone. Still, it's best to stick to only the handful likely to have noticeable significance in a currency's performance within forex.