The metaverse has become such a popular concept in recent years. Notably, the social media giant Facebook recently changed the name of its holding company to Meta, in their commitment to this metaverse movement. Microsoft too has not been left behind, and is touting creative ways to bring the workplace into this virtual world. Though it is still in development, it is possible to access this iteration of the internet on projects hosted on blockchains like Ethereum and Binance Smart Chain. The former is plagued with congestion and high transaction fees, which makes BSC a preferrable option for the developers of such projects.
About the metaverse
The metaverse is a 3D online immersive space where people can interact with each other and connect their virtual and real lives. On it, users can socialize, play, work and explore all their favorite features of the internet.
To experience this space, you would first need to create an avatar that represents you. Think of it like creating a social media profile. With this avatar, you can experience things in augmented reality, such as having a virtual meeting using VR headsets, attending virtual concerts or fashion shows, and even playing games.
For a variety of reasons, the metaverse is based on blockchain technology. For one thing, blockchain technology has made proving ownership of digital assets much easier. The rarity of assets recorded on a blockchain can also be easily demonstrated. During trades, these assets can also be utilized to transfer value. Furthermore, the utilization of Decentralized Autonomous Organizations (DAOs) enabled by blockchain technology allows for community governance of projects. Furthermore, various blockchain interoperability protocols have been introduced in recent years, making this technology viable for the creation of a digital metaverse.
Gaming in the metaverse
Perhaps the closest thing we have to a metaverse is video games. Role-playing games have always had an immersive quality to them, with users being able to explore virtual worlds, complete tasks, and combat other characters. Users could also examine the game's architecture and interact with it as they saw fit in sandbox games.
Metaverse gaming effectively adds a decentralized finance component to these games by bringing them onto the blockchain. Players will be able to earn money from their games and exchange any collectibles they acquire. Concerts and other social events are also available as part of these games.
Top metaverse projects on BSC.
Decentral.games.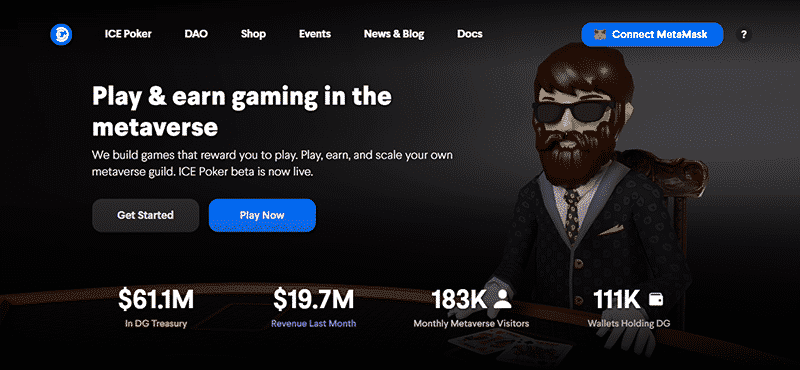 This is a virtual casino game built on the Binance Smart Chain. In it, users can play several casino games such as Blackjack, Roulette, Poker, Backgammon, you name it. It utilizes its native DG token to dole out rewards and facilitate transactions. DG is also used to reward liquidity providers on the platform, and as staking rewards for those who stake the coin on the game's governance platform. As you can tell from its nomenclature, the game is tied to Decentraland. As such, it also utilizes the MANA coin, among others used to place bets.
Topgoal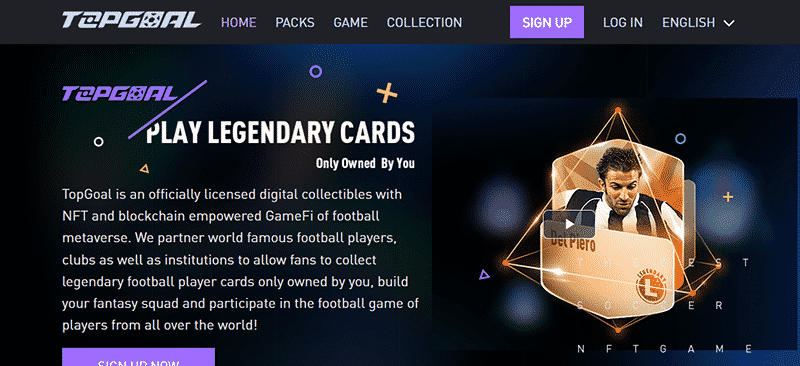 This is a card collecting game that allows football fans from around the world to earn from their favorite sport. It officially licenses football players and teams, and sells them as collectible cards in the form of NFTs. Users can purchase these NFT cards, collect enough of them to create a dream squad, then compete against other users in a fantasy football style game.
There are also cards on offer that represent notable moments in football. These vary from last minute victories, legendary goals and other iconic moments. These cards are offered through mystery boxes containing random events that could be rare, epic or legendary.
AlienWorlds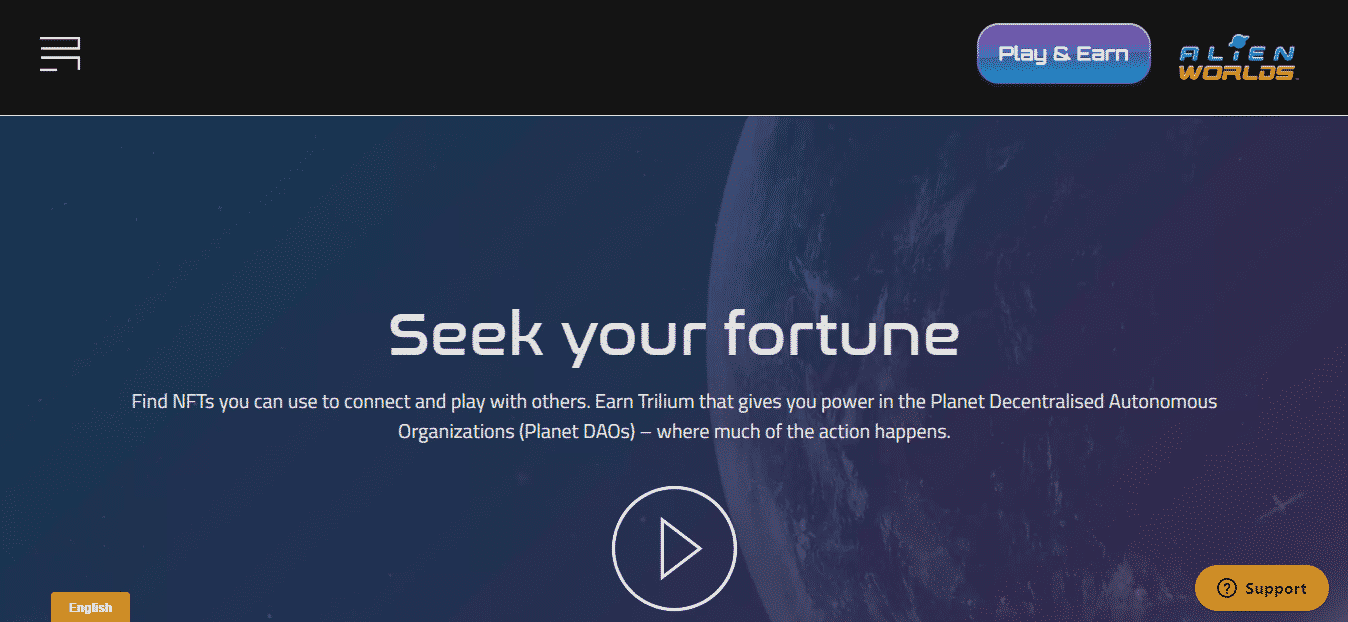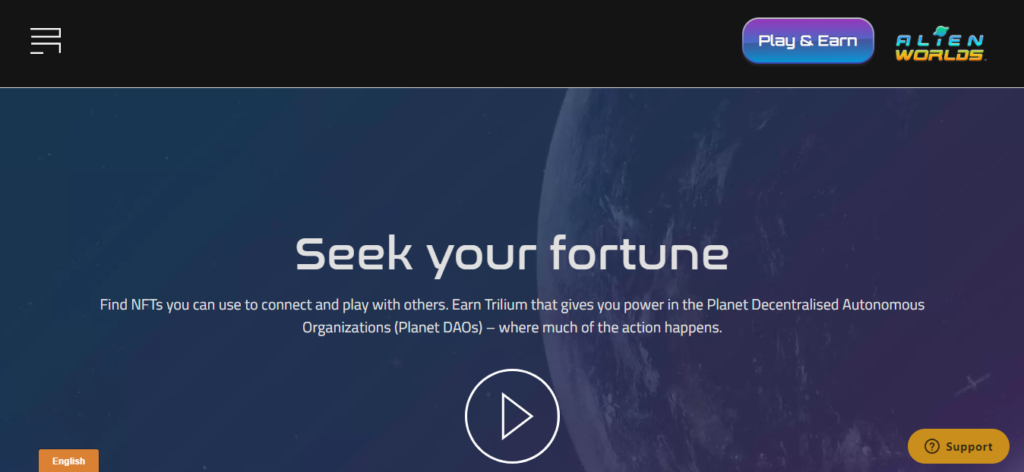 This is a sci-fi themed game set in the year 2055. In it, users own land and battle other players while collecting NFT collectibles along the way. In return, they are awarded with Trilium (TLM) crypto coins. It features a planetary DAO system where players can get to vote on governance issues affecting their planet. They can also collect NFTs which are used in gameplay and are useful in mining TLM. Players can also stake their tokens to increase their voting power. What's more, the game is compatible with WAX, BSC and Ethereum, and it features a bridge connecting the three blockchains.
Cyber Dragon
This is a role-playing game from BinaryX. In it, users can employ any of the NFT characters and utilize them to hunt for treasure and riches. The ultimate mission is to fight and slay the Cyber Dragon, a formidable villain who holds possession of a large treasure collection. It utilizes the BNX token to vote on governance decisions, and Gold to facilitate in-game transactions.
The payments made by users are all sent to the treasure collection held by the Cyber Dragon. The moment this dragon is slain, the treasure collection is rewarded to the victor. There are also several side-missions in the game, such as mining and logging.
SecondLive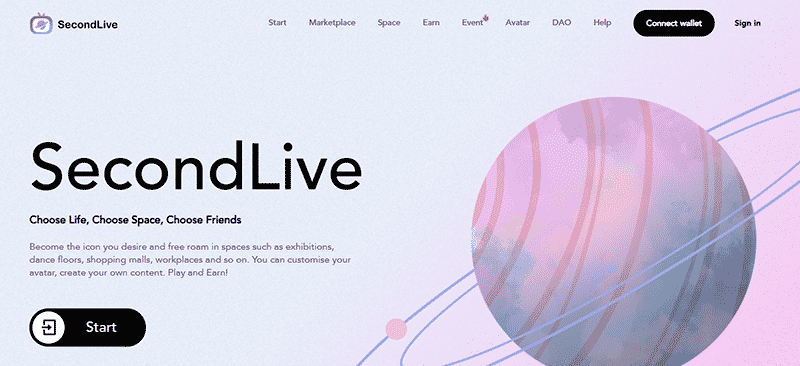 This is a sandbox that plays host to a virtual 3D world where users can interact with each other. On it, users create a customizable avatar, which they can then use to explore the various games on offer, shop at the virtual malls, attend concerts and more. They can also utilize the game's scenario editor feature to create their own content and spaces, all with no coding required. The game also features a marketplace where users can trade any NFTs they own, even from other platforms.
Conclusion
The metaverse is a three-dimensional environment that allows users to employ augmented reality to interact with the real and virtual worlds. One of the foundations of this movement is blockchain technology. To that end, a number of metaverse projects have been established on major blockchains using smart contracts, with BSC being one of the most prominent. Most of these projects are play-to-earn games, as the video game industry is the easiest way to foray into this iteration of the internet.