The Easy Forex Pips company provides signal service for anyone. We can sign for any other service like trading educational courses or free trading ideas. The main statement is "Trading Education and Tools." We're not sure that a 95% win-rate is real for these free signals.

Is this service a viable option?
We don't know for sure. You have to decide your own. First, follow these free signals for 3-4 months or so to see if these profits and accuracy are correct.
How to start trading with Easy Forex Pips
We are going to start the review with features, strategies, and other explanations:


The signals are delivered via a Telegram channel.
There are Forex trading analysts who generate these signals.
The signal's format is the same for free and VIP signals: Symbol, Direction, Entry Point, Stop Loss, and Take Profit levels.

There are more than 90000 subscribers of a free channel.
There are over 5500 traders in the VIP channel.
They have been providing signals for over four years.
The delivery time is from 8 a.m. to 12 p.m. GMT +3 during a London session.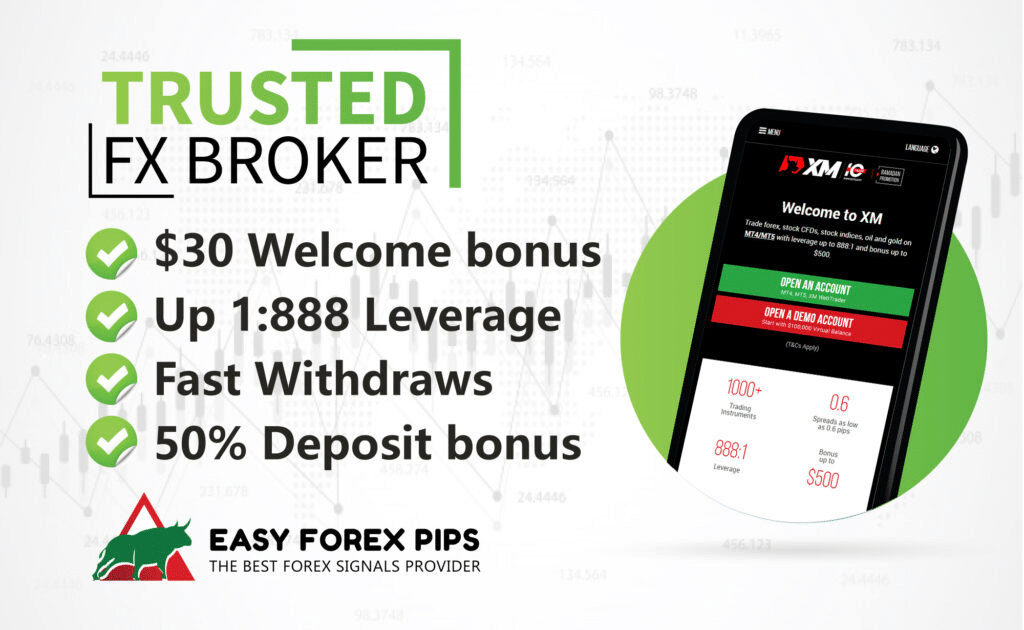 The company promotes XM as the trusted Forex Broker. It's a good one.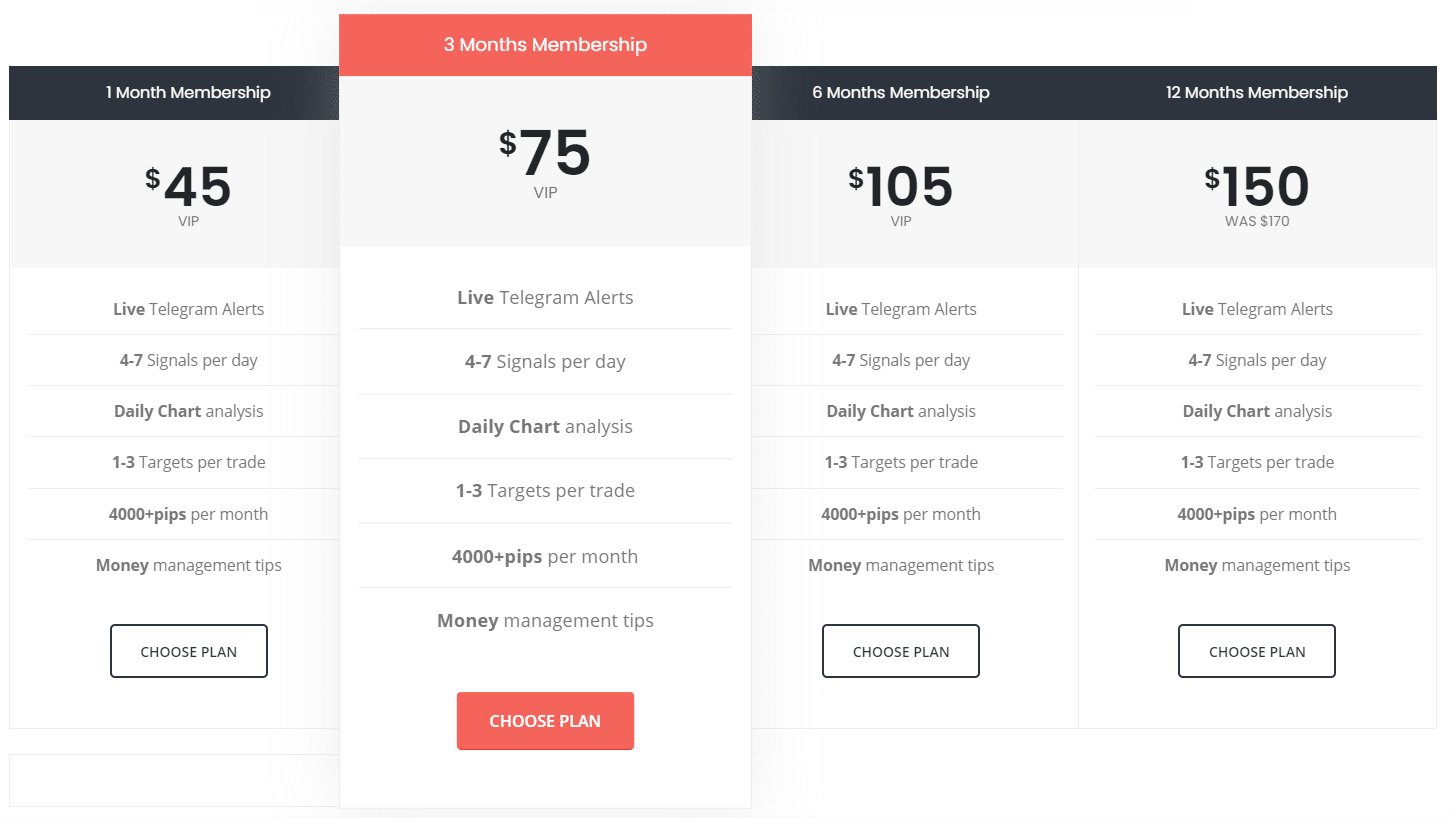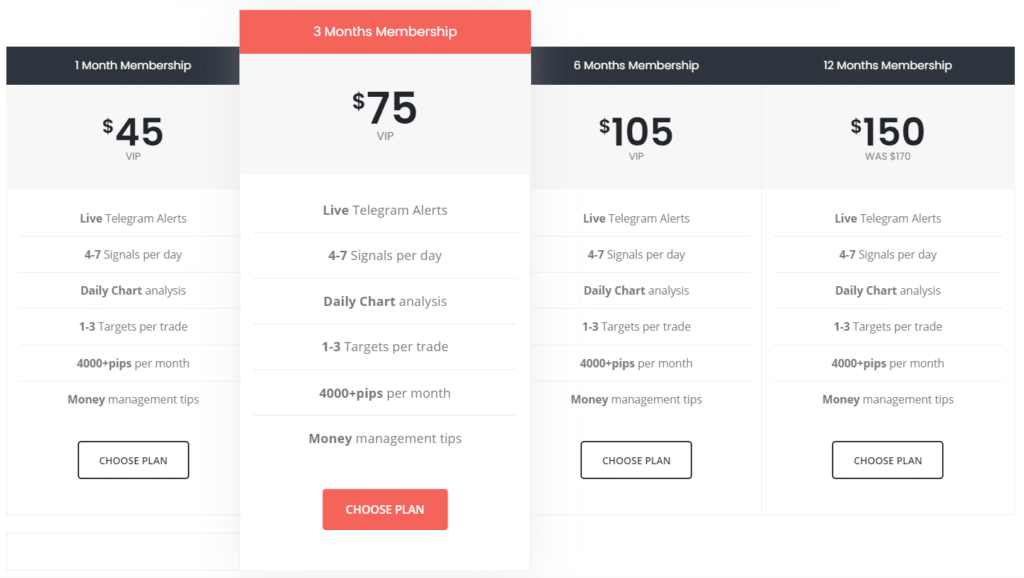 There are four memberships that vary by range. The one-month subscription has a $45 price. The three-month subscription is available for $75. The six-month subscription is $105. The twelve-mount subscription costs $150. All of them include Live Telegram Alerts, 4-7 signals a day, Daily Chart analysis, 1-3 targets per trade, 4000+ pips monthly, and Money Management Tips.
Easy Forex Pips backtests
The developers provided no backtest reports because analysts generate these signals, not a trading system if it's true.
Trading results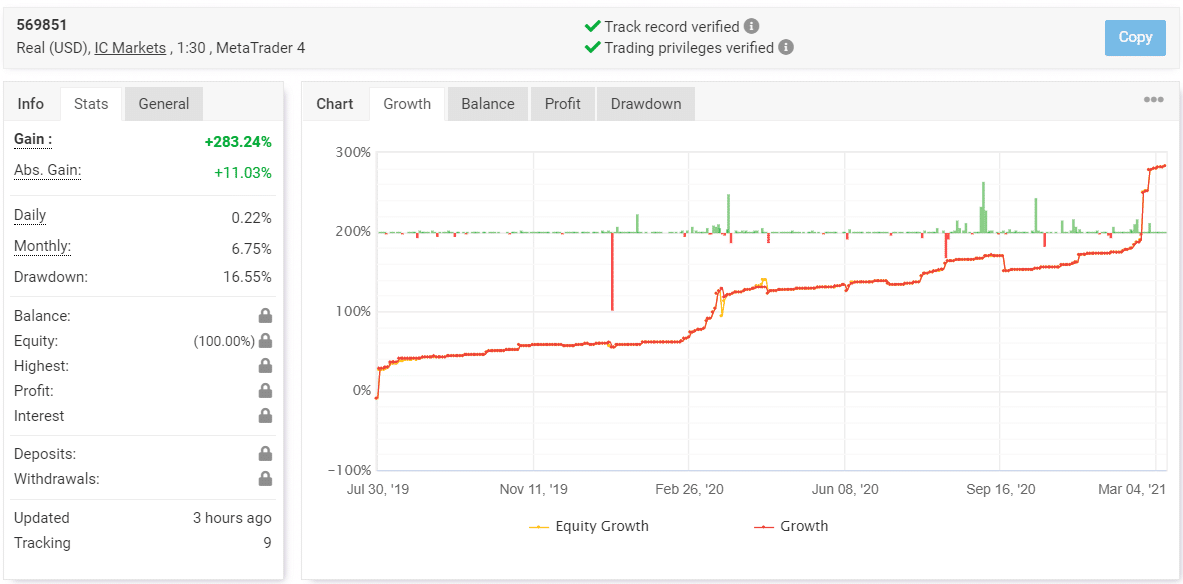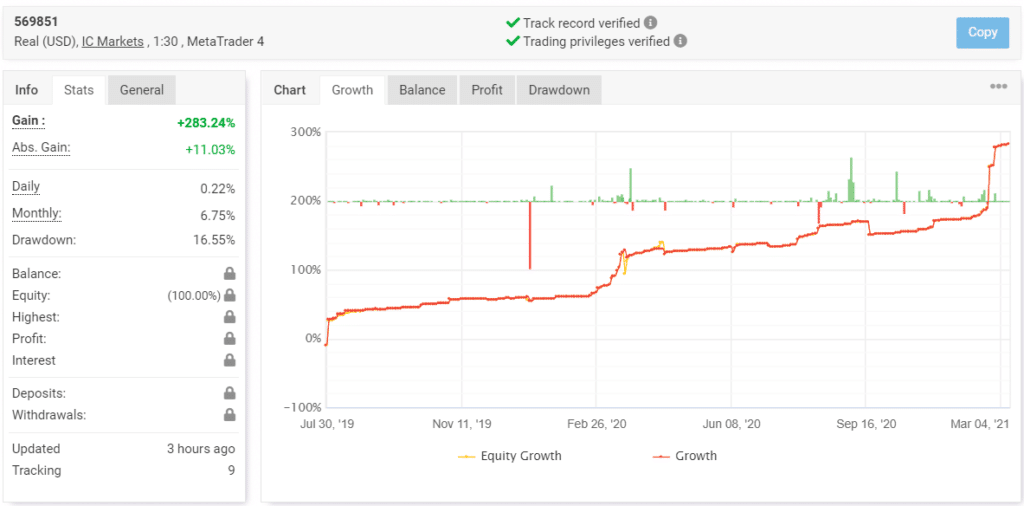 The robot works on a real USD account on IC Markets with 1:30 leverage on the MetaTrader 4 platform. The account has a verified track record badge. It was created on July 30, 2019. Since then, the absolute gain has become +283.24%.


The robot has closed 15026 deals with 211,566.6 pips. An average win is 91.42 pips when an average loss is -165.24 pips. The win-rate is 69% for Longs and 70% for Shorts. An average trade length is a bit over four hours. The Profit Factor is 1.52.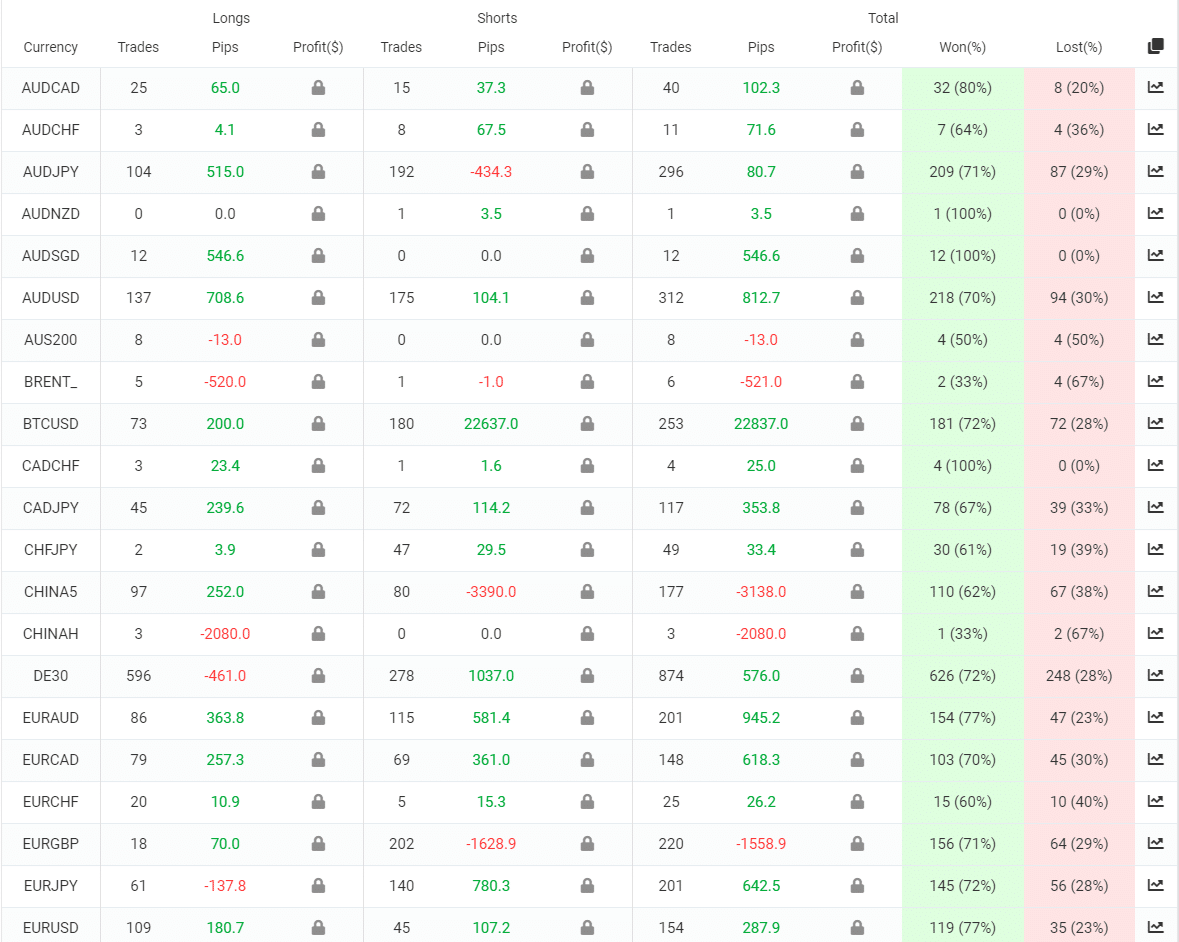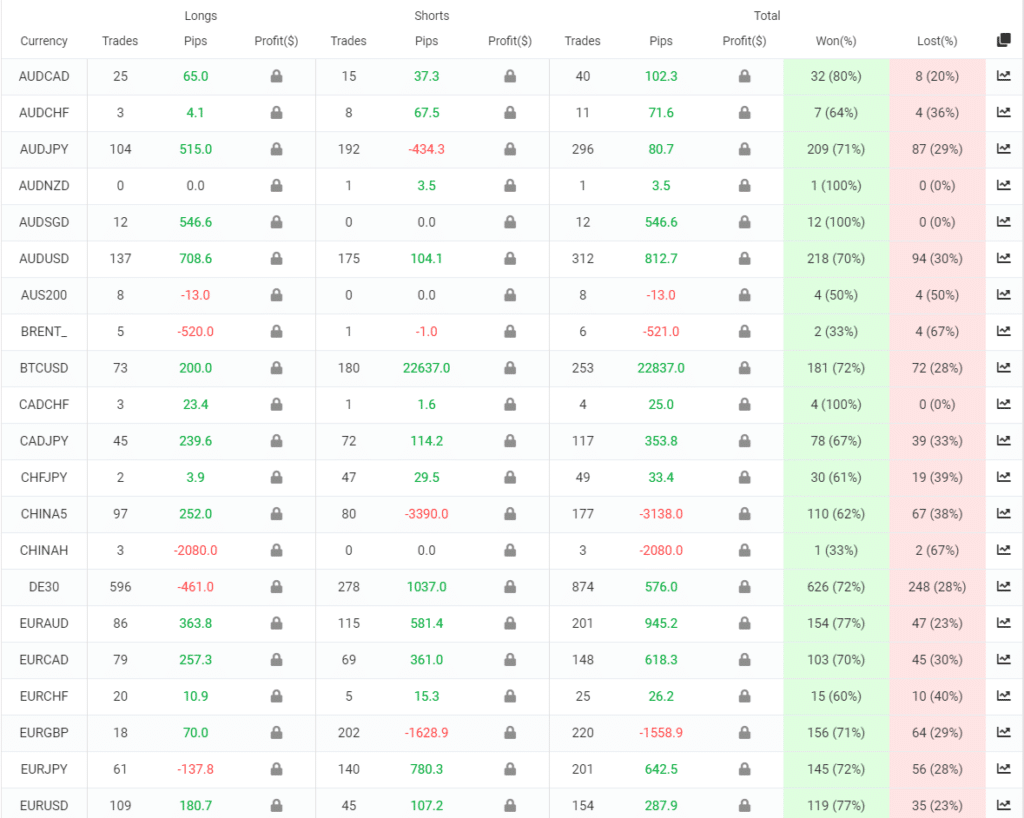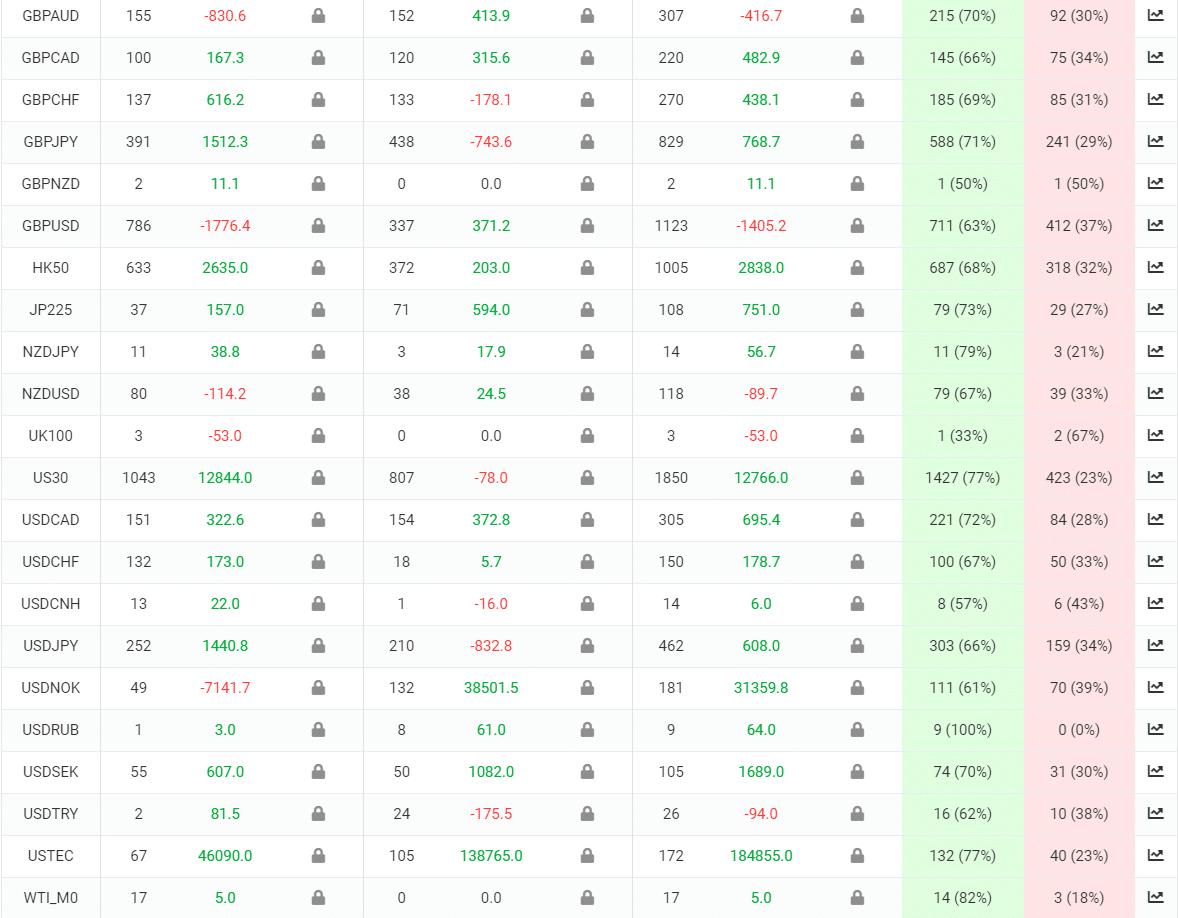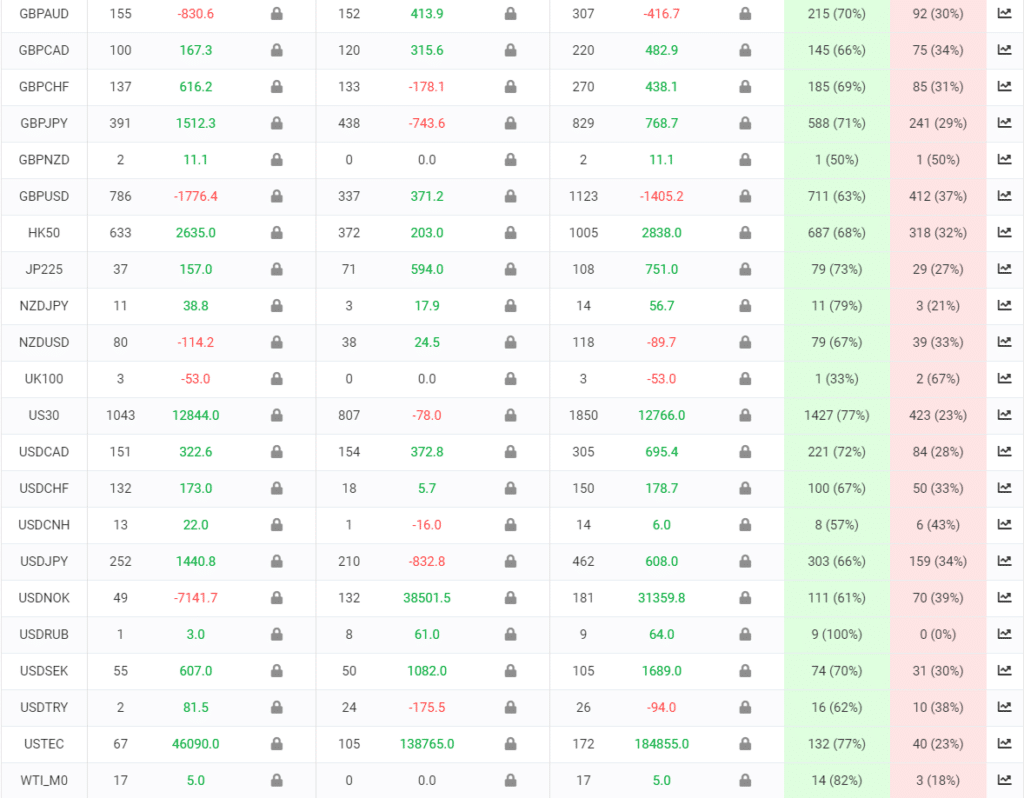 It trades everything that is available on the terminal. The most pips were gained on USTEC – 184,855. The most traded pair is Gold (XAU/USD) – 2942 deals.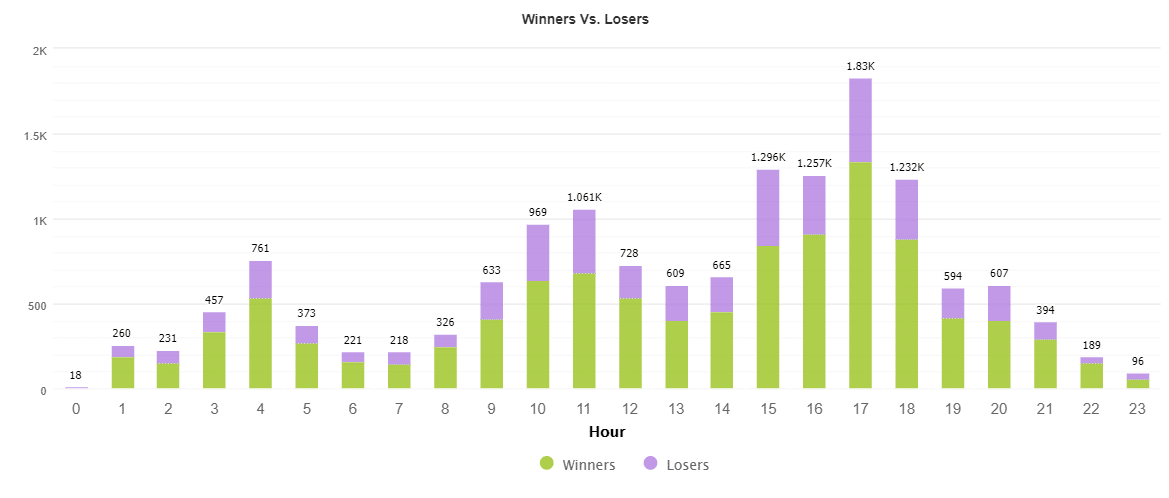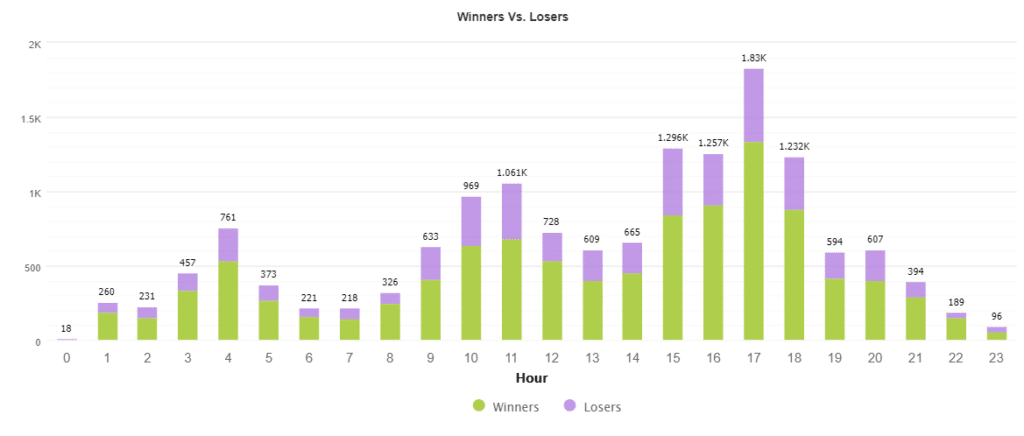 The system works during the European trading hours mostly.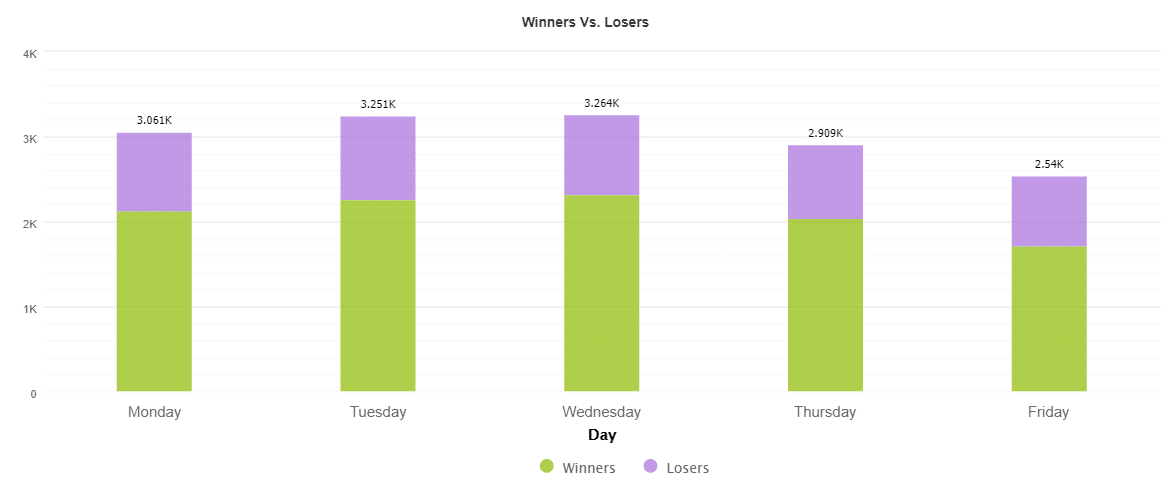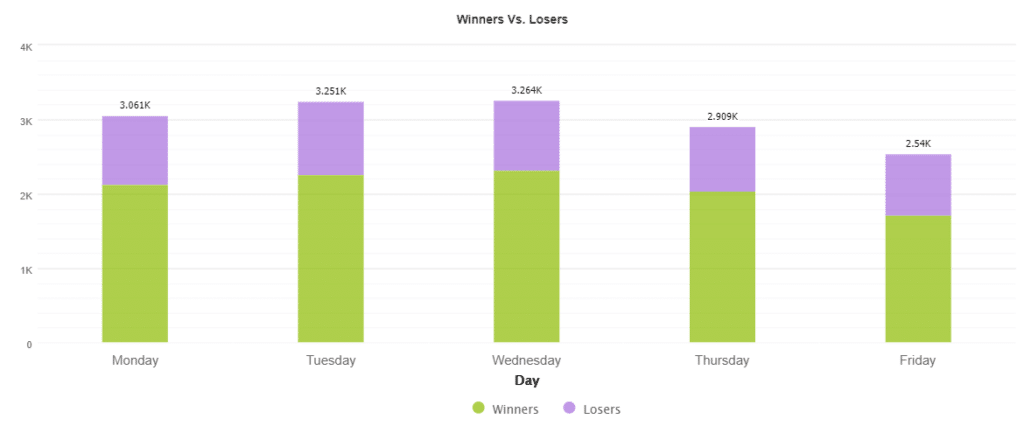 Tuesday with 3251 and Wednesday with 3264 deals are the most frequently traded days.


The system runs the account with sky-high risks to the balance.


The trading history is private. It's because there are many Martingale deals, according to the growth chart.
As we can see, 2021 profitability is going down, but risks are still high.
Other notes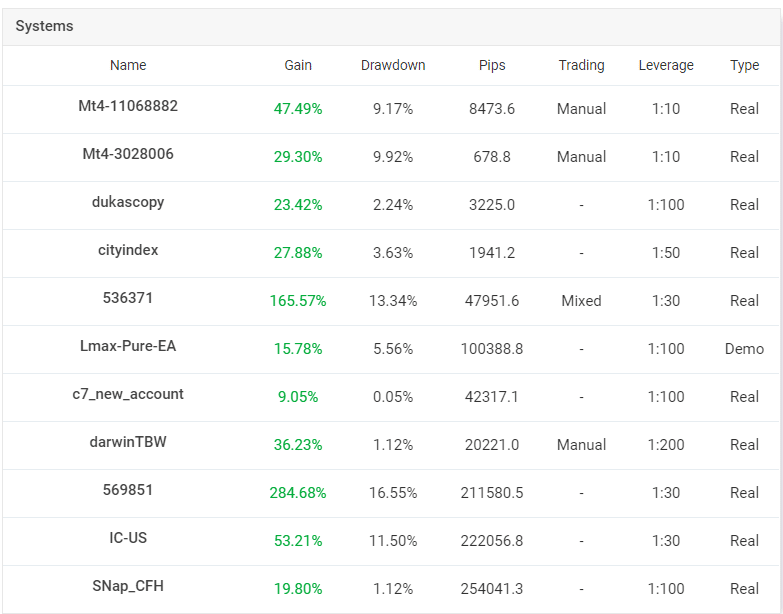 The owner is from Singapore. There are a lot of accounts connected to his profile. Many of them are real ones and are manually traded.
People feedback


The presentation includes many positive testimonials from clients.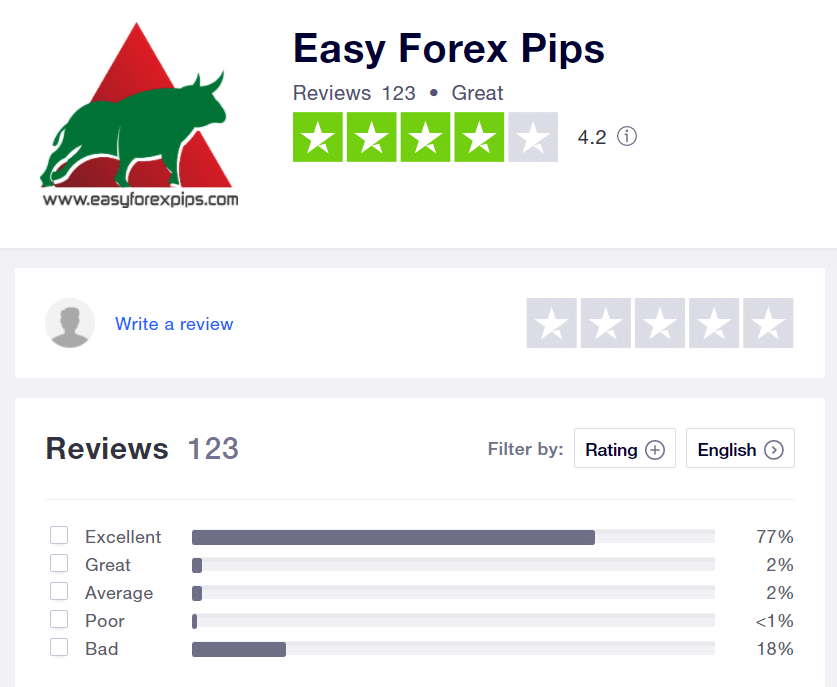 There's a profile on Trustpilot with 123 reviews and a 4.2 rate.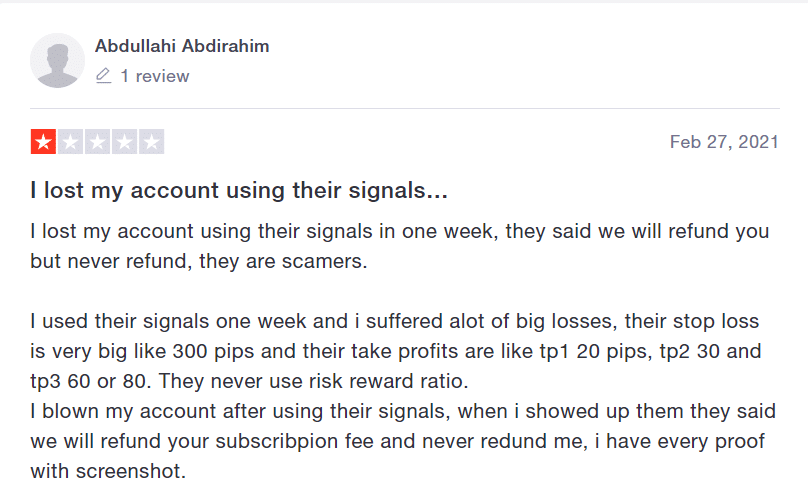 The system generates signals with deep Stop Loss levels that even don't match a Take Profit 3 level.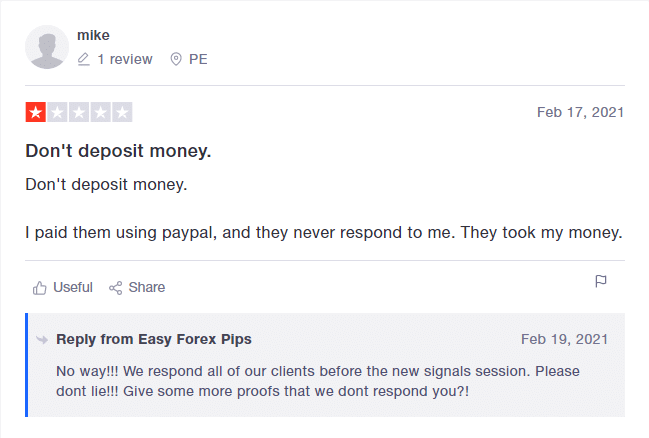 There are no deposit options. Most likely, this review was fake.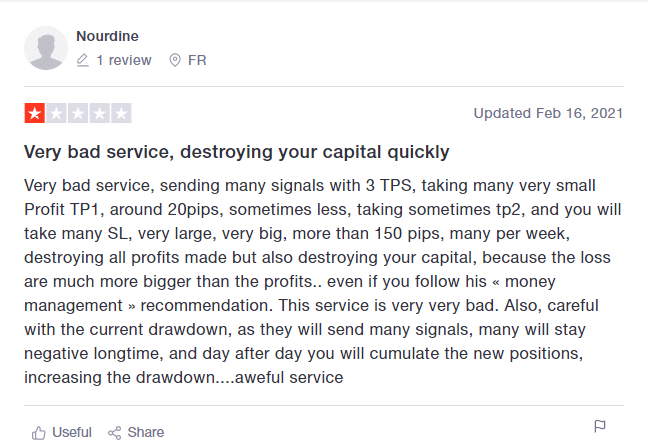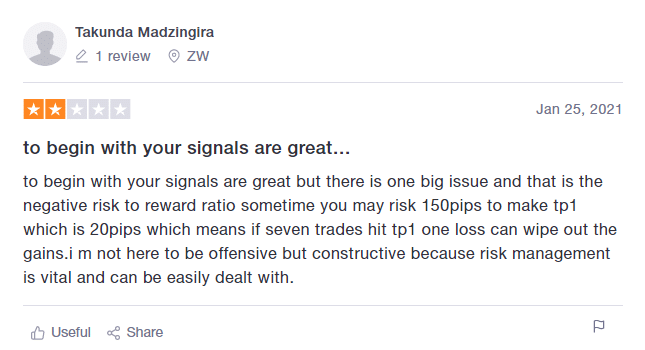 Approximately 20% of reviews are negative.
Wrapping up
Advantages
Real account trading results provided
There's a free signals Telegram channel
The subscription costs affordable money
Disadvantages
No team revealed
No strategy explanations provided
No backtests reports shared
There's Martingale on the board
The robot trades many symbols without focusing on the several ones
Trading results are hidden from us
No refund policy provided
Much negative feedback on Trustpilot
Summary
Easy Forex Pips delivers signals via the Free and VIP Telegram channels. The system generates them for many symbols. Alas, clients' spreads can be high. So, they won't be profitable trading them. In addition, these signals don't take into account spreads, commissions, and slippages. The developers hid trading results from us. It doesn't increase the trust level of this service.