We'd like you to read a review of Exynox Scalper. It was introduced as a super-intelligent Forex tool that is a unique key to successful trading.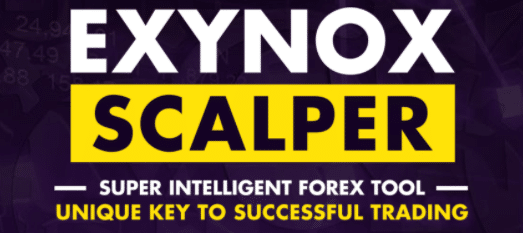 Is this robot a viable option?
We don't think so. We've seen many presentations from this no-name company that were designed in the same style. All of them were scams.
How to start trading with Exynox Scalper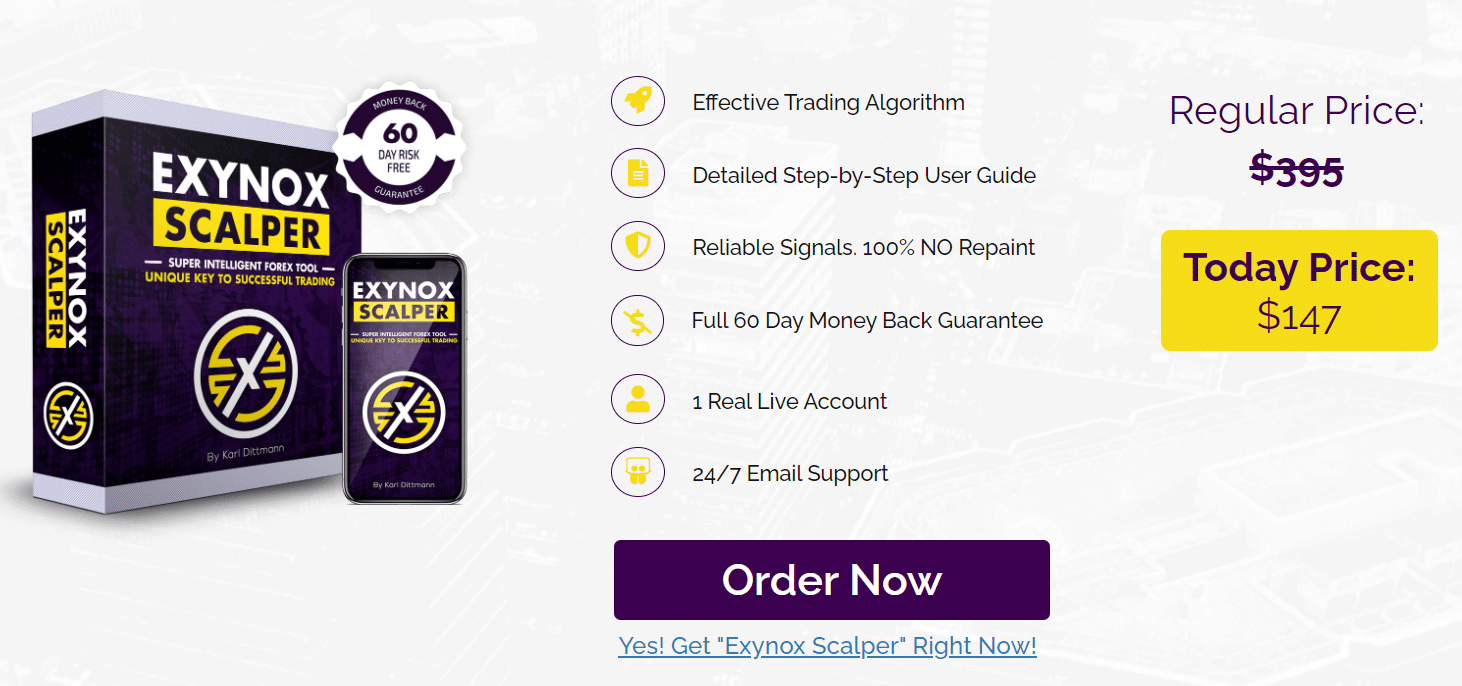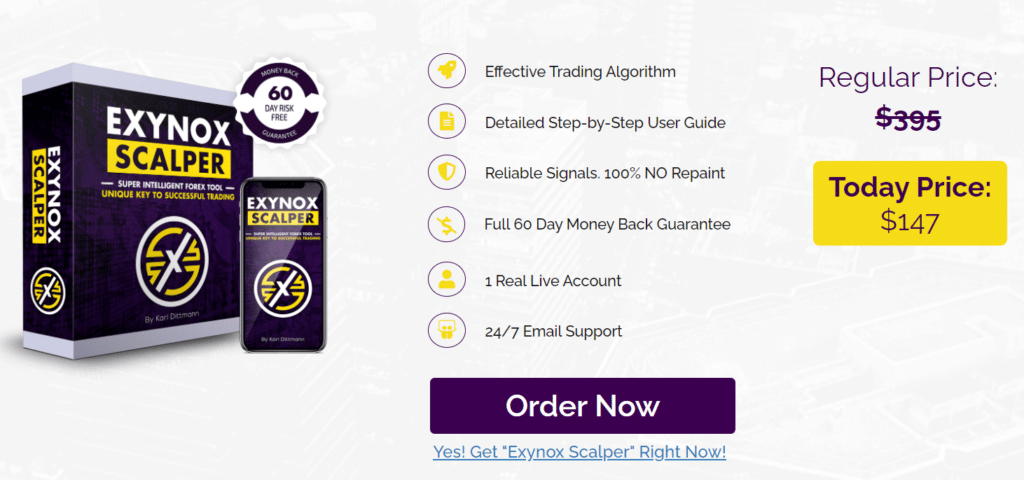 The software costs $147 including $148 OFF. The package includes an effective trading algorithm, a step-by-step user manual, a 60-day money-back guarantee, a license for a single real account, and 24/7 email support.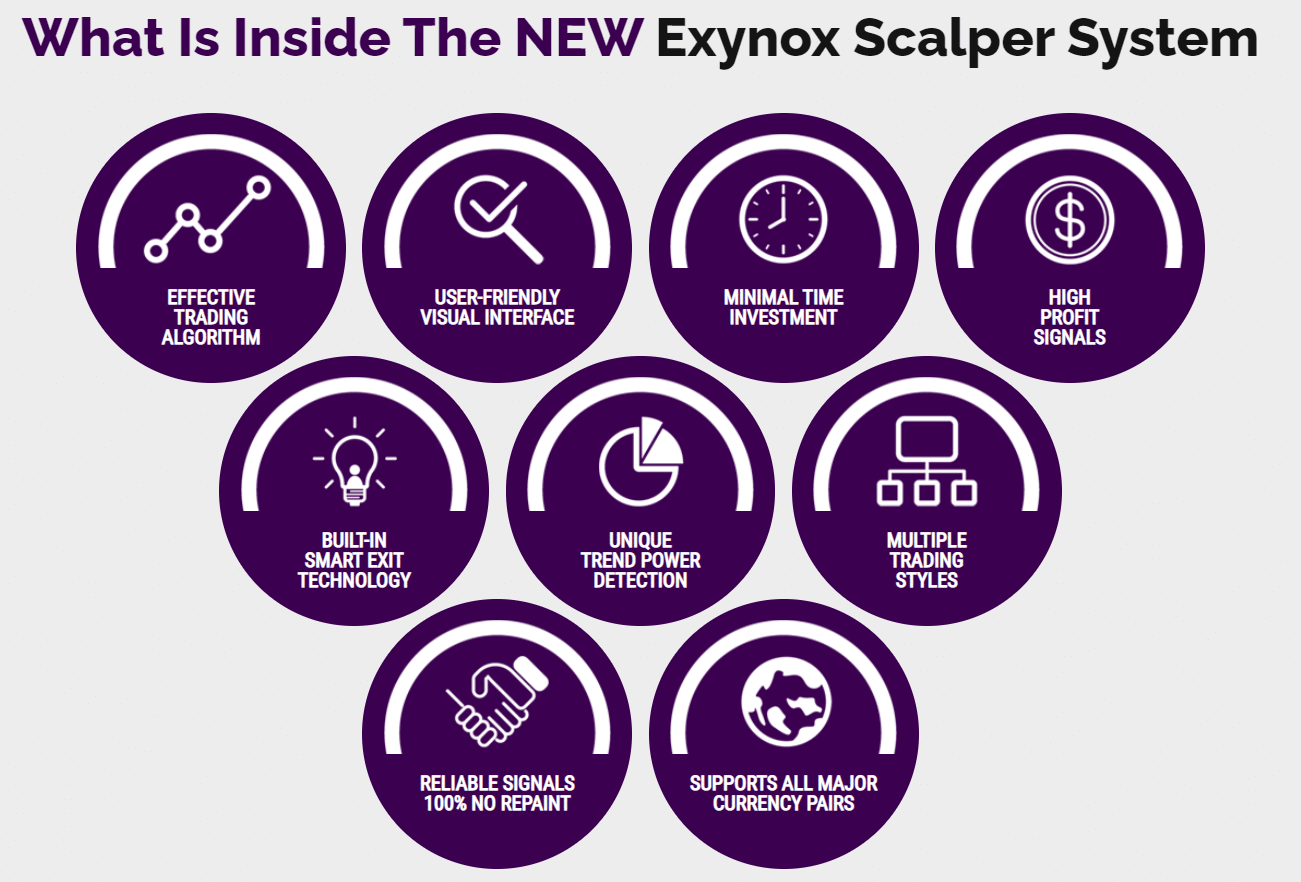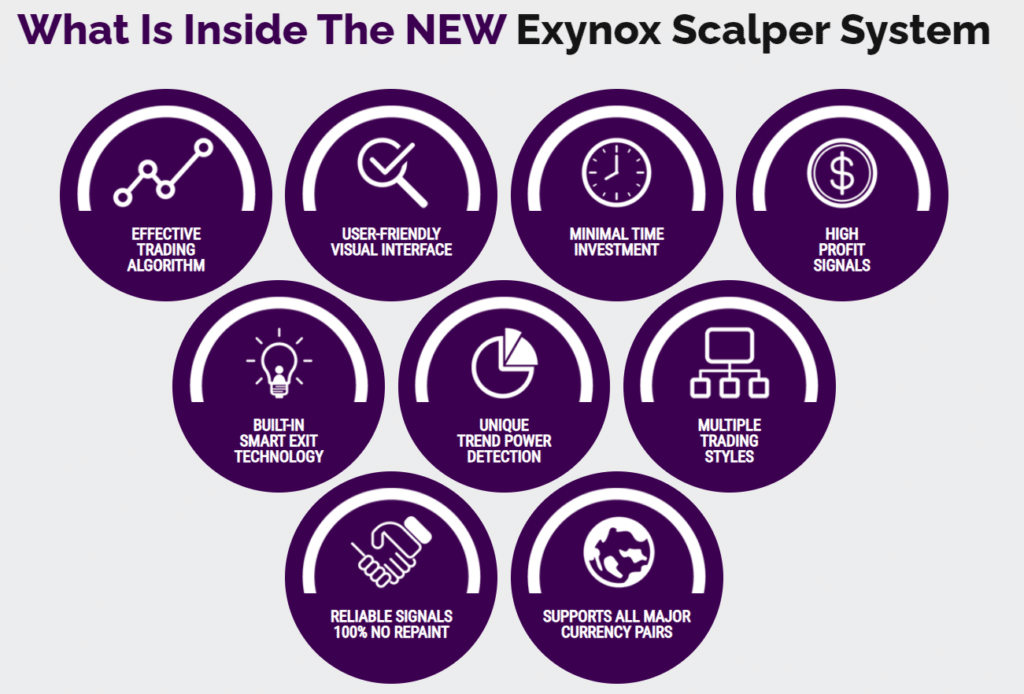 The software helps us to trade, but it doesn't trade for us.
The system has a unique trend-power detection.
It includes multiple trading styles.
These signals won't be repainted after providing.
The system supports all major currency pairs.
The software has a user-friendly interface.
Trading these signals won't take much time.
The signals are highly profitable.


There are three modes of trading: conservative, medium, and aggressive. If we pick the aggressive mode it shows many more trading opportunities than with the conservative mode.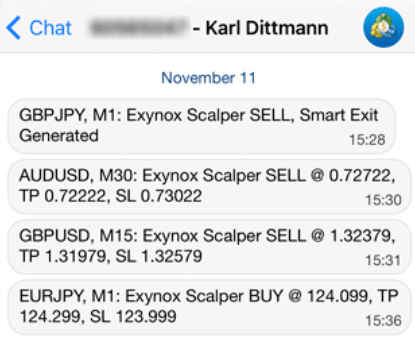 Signals are delivered via pop-up terminal notifications, email, and Facebook messenger.
The system provides signals with info intel about a currency pair, direction, entry price, Stop Loss, and Take Profit.
There are updates, upgrades.
We can rely on welcome support.
The system is designed for use on the MT4 platform only.
The minimum deposit should be $100.
The optimal deposit can be higher than $250.
Exynox Scalper Backtests
The developers, as usual, don't provide us with backtest reports. It's a huge con because we won't be able to know how the system experiences various market conditions in the past.
Trading Results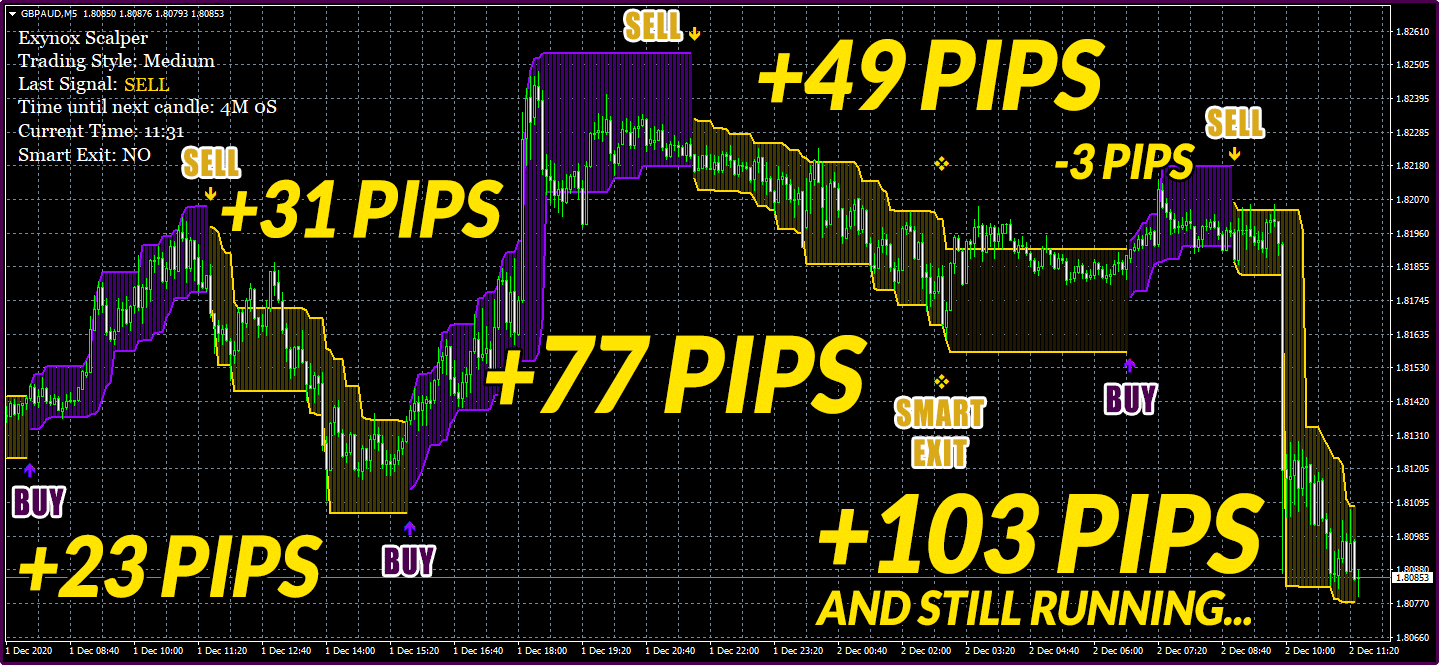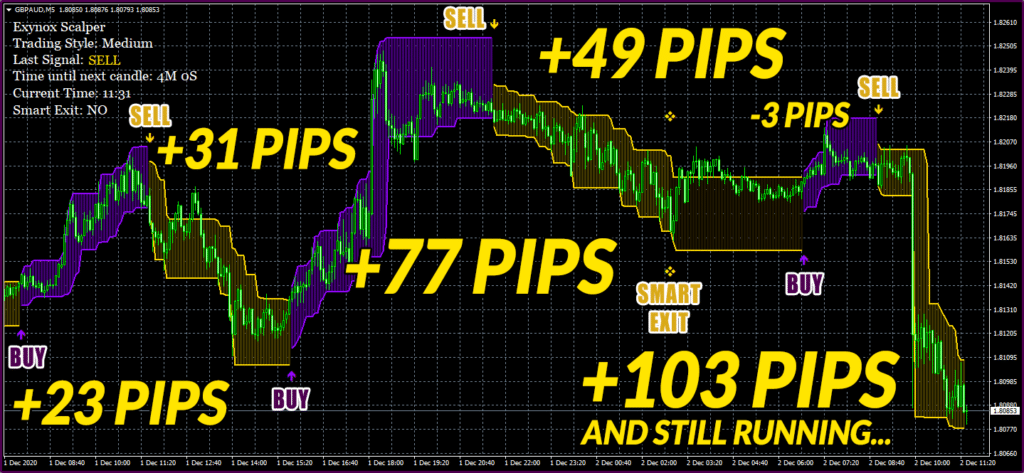 The vendor tries to convince us that these photoshopped screenshots are real trading results.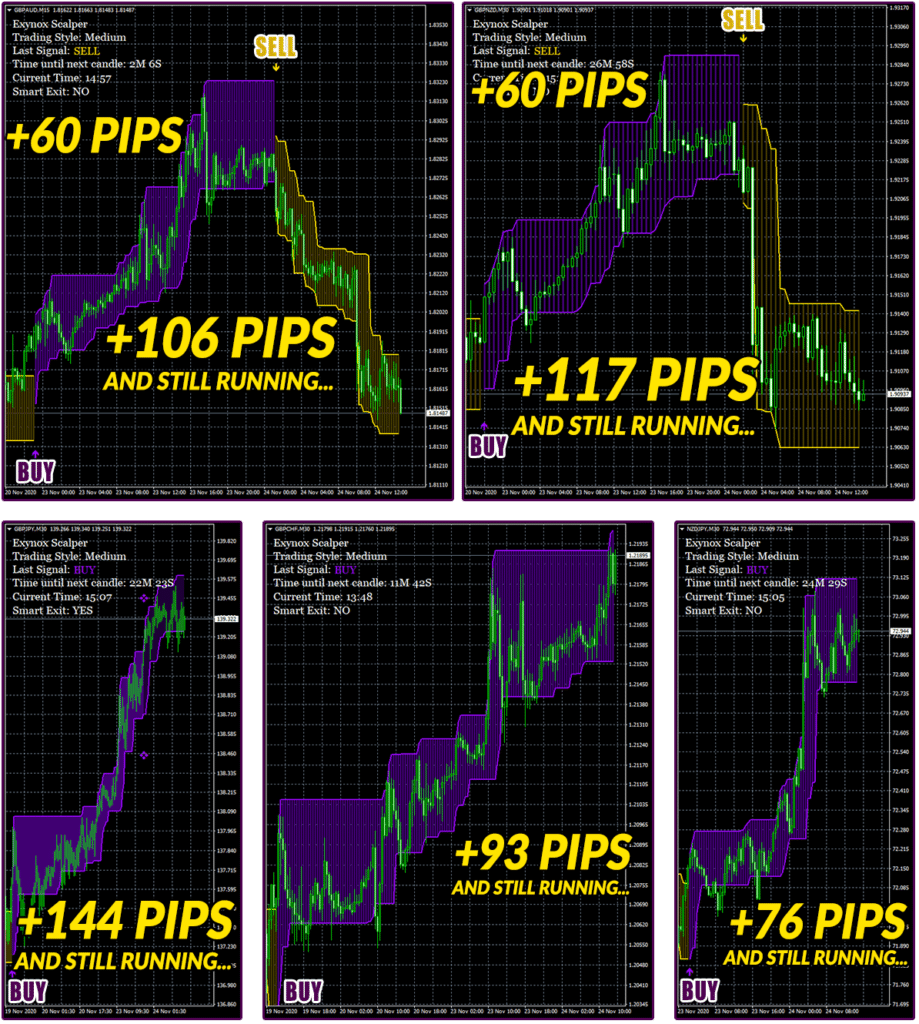 Just notice that there are so many pips gained. According to screenshots, all these profits were obtained in several days or even hours. If it was true the vendor has never sold this software to anyone. Another thought is about the fact that there's no badge of the attached software to the chart. Usually, the icon and the name are placed in the top-right corner.
Other Notes
It's noticeable that we don't know anything about the developers.

We can't be even sure there's a real person behind this software because we've got a sign, but, once again, we don't have links on MQL5, Facebook, Twitter, Instagram, or any other platform profile. It looks like this person doesn't even exist.
People Feedback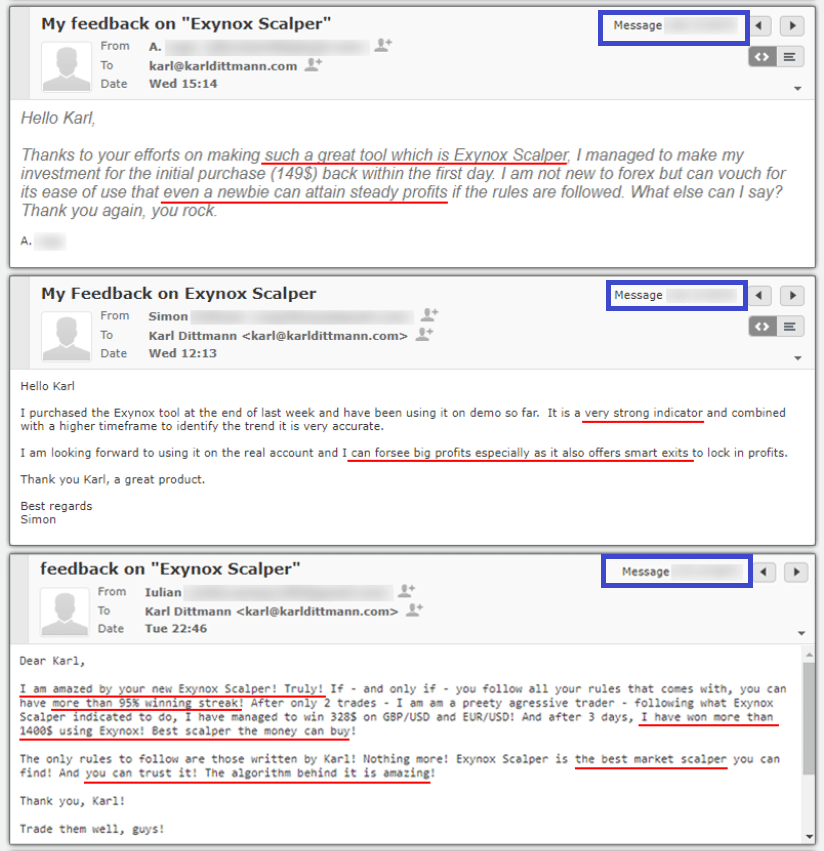 There is much positive feedback on the site. We've seen many of these templates for the last, at least, five years. As you can notice, the time was removed. The site was launched not so far ago, so people didn't have enough time to check it and write feedback. That's why there are no comments outside the presentation on sites like Trustpilot or Forex Peace Army.
Wrapping up
Advantages
Disadvantages
No team revealed
No settings explanations provided
No strategy details revealed
No backtest reports provided
No real account trading results provided
There are only fake screenshots on the site
No real people feedback provided
Three times higher pricing than usual
Summary
Exynox Scalper has a poor presentation. The vendor artificially avoids any information that will help us to understand how successful this software is and how many pips monthly we can gain. So, how many spotted trading opportunities with what win-rate? How many pips should we have to expect to get weekly and monthly? There is no answer. So, this software is another overpriced as for a BUY/SELL indicator scam.