FXLeaders is a quite known platform with some free signals, updates, news, and sometimes free trading ideas. Everything looks massive, but it lacks the trading results.
Are these signals a viable option?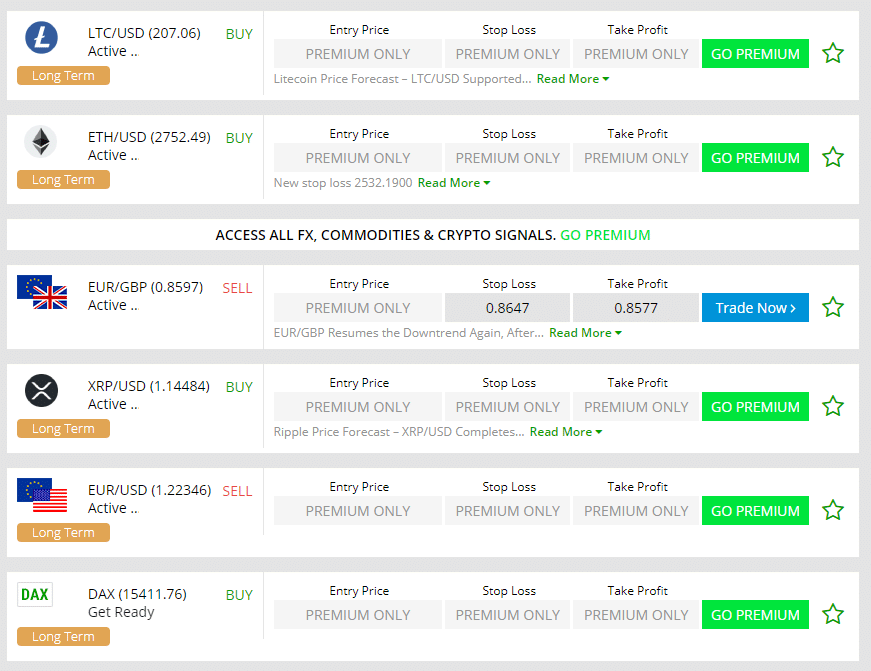 We have no idea. There are some free signals published with cut information about Entry Price or Goals.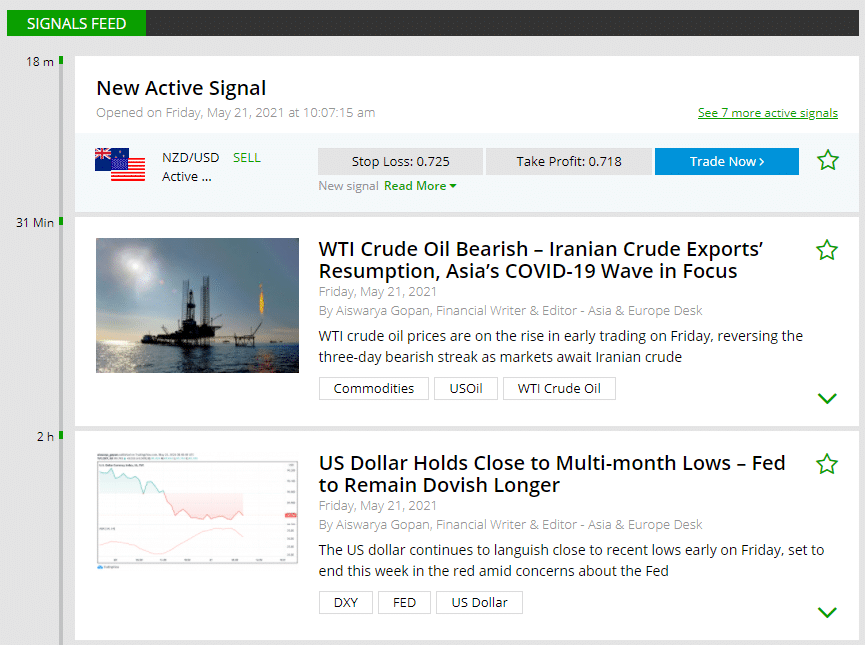 The vendor has a medium level of transparency because we know nothing about his/her team and their signals quality.
The team of analysts use various strategies on spotting trading ideas and opportunities.
How to start trading with FXLeaders
Let's talk about the features we can find on the presentation:
The signals are generated by real trading analysts.
They are based on "technical indicators which are followed very closely by our experts alongside with a fundamental analysis of the market and trend. 'Support and Resistance Levels', 'Fibonacci Levels', 'Bollinger Bands', 'Breakouts', 'Moving Averages', 'Oscillators' (trend determiners), and 'Stochastic Lines' (overbought/oversold indicators) are the technical indicators."
We can get access to these signals for free.
We may register a demo account to give signals a try.
They are delivered via email or phone.
After receiving, we have to fill them ASAP.
The signals can be generated for GBP/USD, USD/CHF, USD/JPY and EUR/USD.
We can copy-trade these signals.
They have the common format: pair, status, if the signal is active or not, being ready or closed, Buy or Sell, Entry Price, Stop Loss, Take Profit, comments.
The trade can be stopped after reaching Stop Loss and Take Profit levels or manually.
They are based on technical and fundamental reasons.
There are wing trading signals that are available for premium users.
The goals for them are from 80 to 250 pips.
The vendor mentioned that swing signals are involved in higher risk because they require much more margin to trade.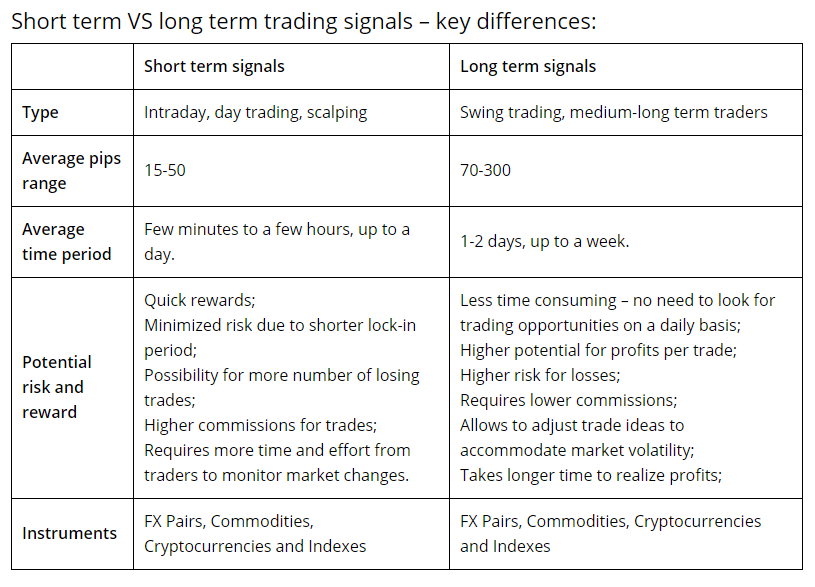 There's a sheet with a comparison of short and long term signals.
FXLeaders Backtests
The company provides no backtests because these signals are generated manually without a trading system involved, but these strategies should have been tested. So, they could provide some reports if they wanted.
Trading Results
The company doesn't trade its signals. So, we have no idea how they want to provide a copy trading service without an account where these signals are traded.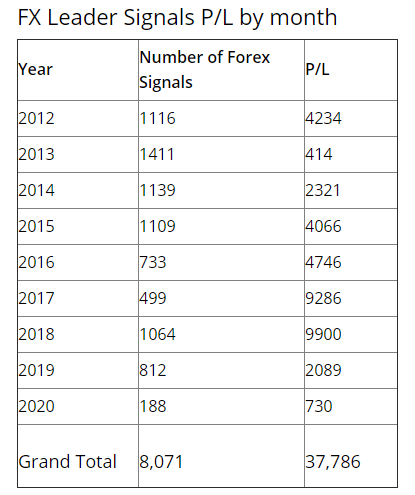 The vendor insisted that there were eight years of successful "trading" without any proof of this.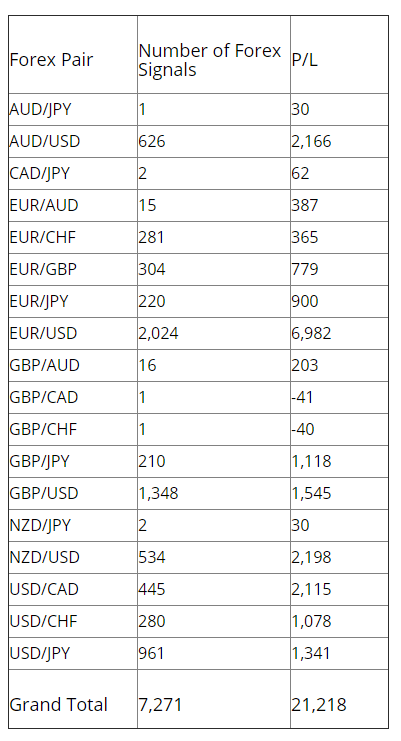 The most profits were made on EURUSD from 2,024 signals. So, the average signal frequency is three signals daily.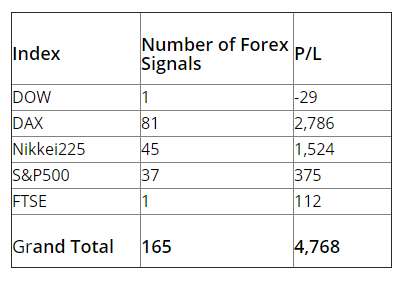 There were some signals for indices provided.

There are only two commodities traded – Gold and US Oil.

The most losses occurred on trading Litecoin -2,644 pips.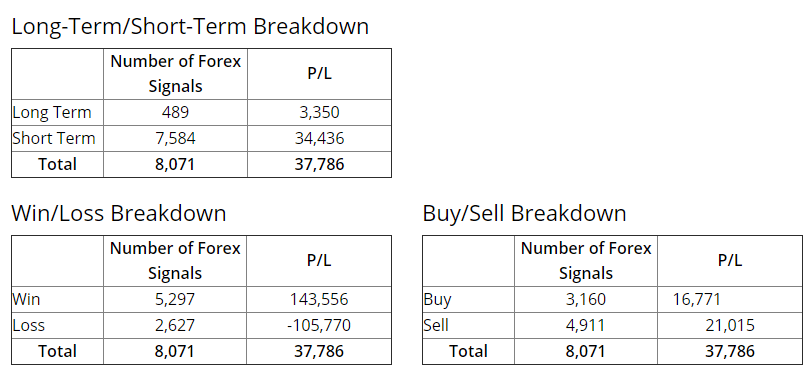 There's some other data available.
Other Notes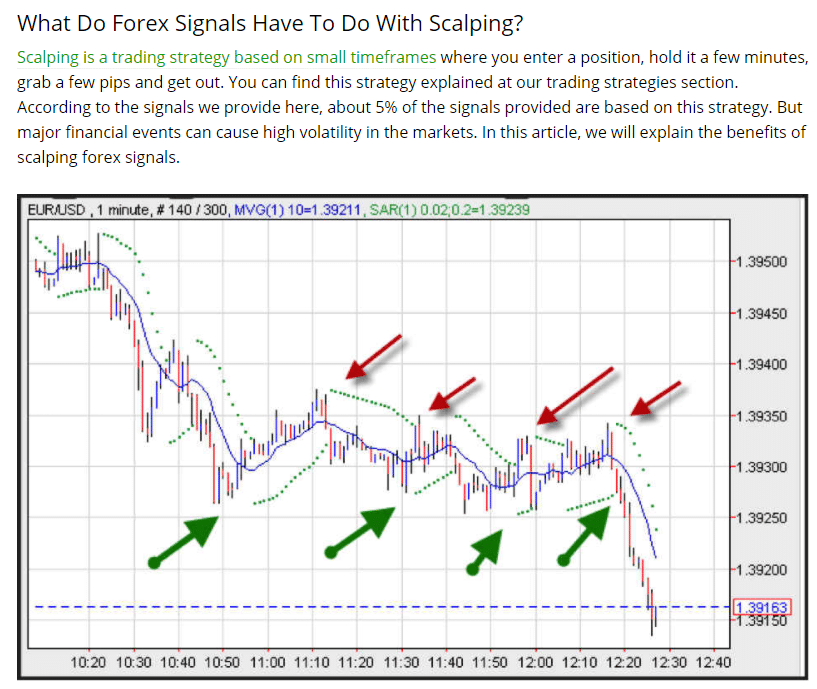 There are some explanations about how the strategies work and how they can be traded provided.
People Feedback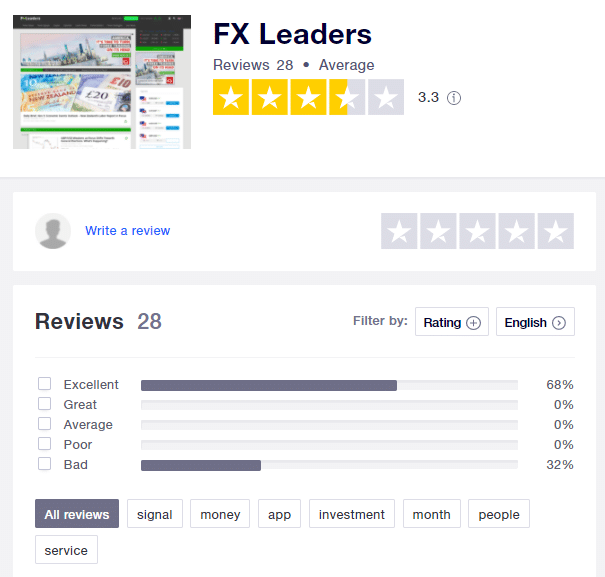 The company has a middle rate – 3.3 from 5, based on 28 reviews. 32% of feedback is one-starred.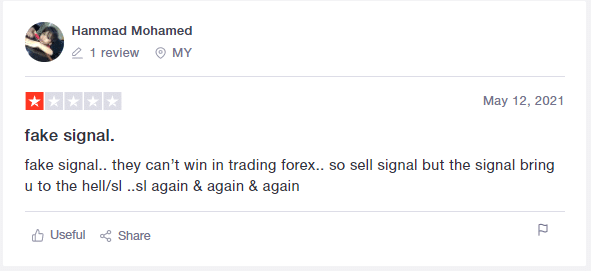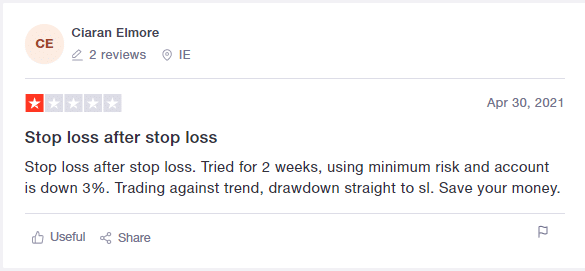 People noted that the system trades consistently against trends.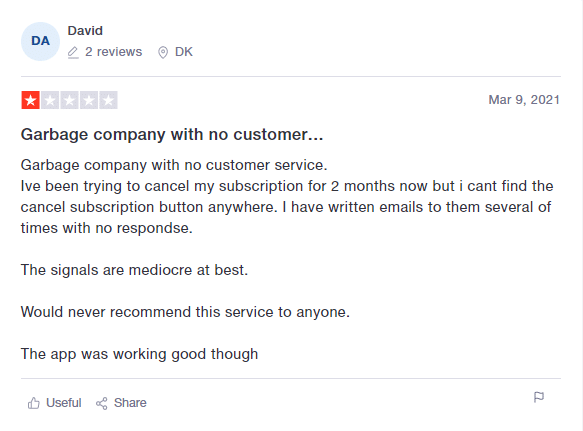 The person noted a negative trading experience. There's also a problem with canceling a subscription.
Wrapping up
Advantages
Some free signals are published
Strategy explanations provided
Disadvantages
No team revealed
No money management advice provided
No risk advice given
No backtest reports provided
No trading results provided
We couldn't find pricing
Low signals frequency
Many negative testimonials
People also mentioned trading against trends, weak support, and problems with canceling a subscription
Summary
FXLeaders looks like a service that has some problems. They don't trade their signals. So, we have no idea if they are good. People's feedback showed that every third person is angry because of this service. With this number of negative testimonials we suggest you avoid this service.