FXTrends claims to be the best Forex signal provider in the entire world with trades generating a 509% return in just four months. It is a 100% automatic trading system that promises more than 100K pips. But, while automated systems offer much in terms of convenience, we can't just trust their words at face value.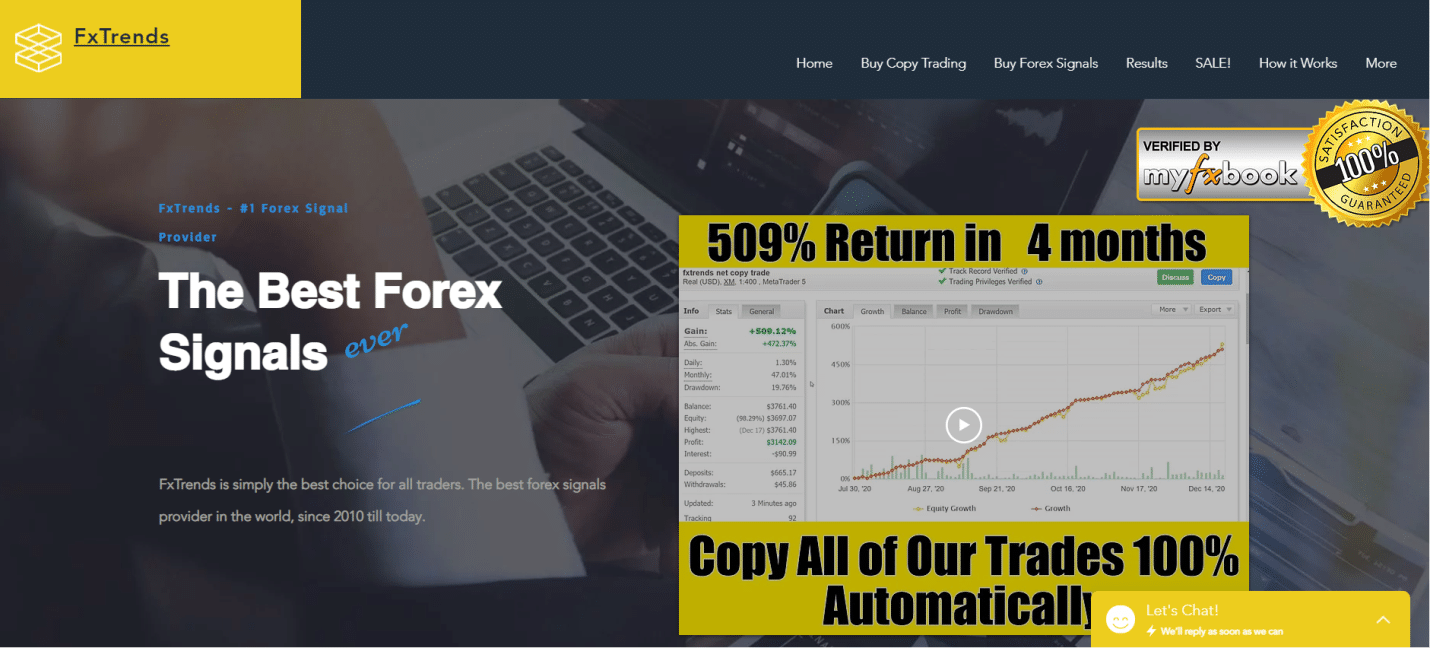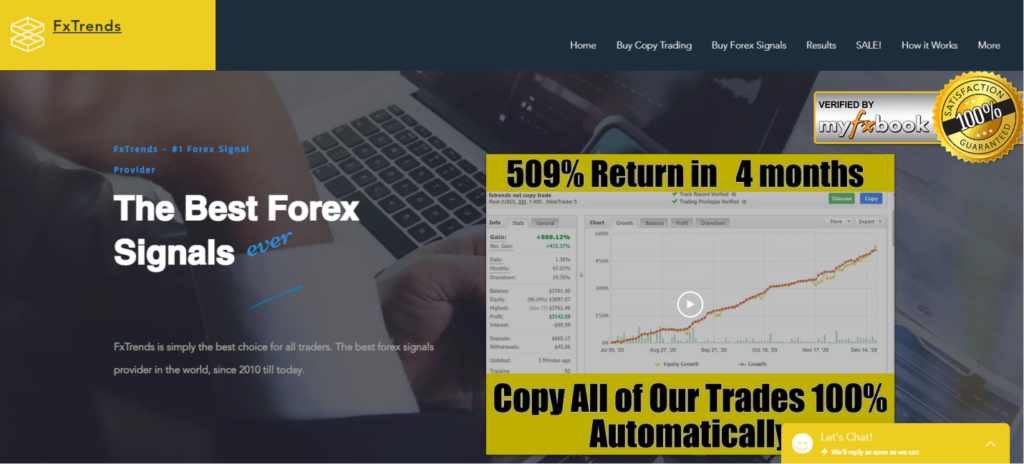 A detailed review is therefore necessary, where all the different aspects are analyzed individually. This will help you decide whether to invest in this Forex system or not.
Is This A Dependable Automated System?


We couldn't find any information on the website related to the vendor, including their identity or their location. The company offers a chat facility on the website and upon inquiry through that medium, it was revealed that FXTrends has three expert traders with more than a decade's worth of experience. But, it is to be noted that no further details are provided about the vendor, which makes us think that the traders' reputation is questionable.
Although the location for this signals service is given as Lincoln, Nebraska, USA, no actual address is provided, which is quite disappointing in terms of vendor transparency. A list of features is given on the official website, along with customer testimonials and an FAQ section.
FXTrends uses a swing trading strategy and provides signals for 18 different pairs through the Telegram platform. In spite of claiming to provide 90% winning signals, no technical details about the strategy are outlined on the website. This is something that most Forex traders look for, especially the ones having technical expertise, and they will be disappointed.
How to Start Trading With FXTrends
FXTrends offers two pricing plans. While the Copy Trader plan costs $29.99 per month, the Forex Signals plan is priced at $19.99. With the first plan, you get a 100% automated system with a monthly target of 2000+ pips, along with a complete trading course.
The second plan has a monthly target of more than 1000 pips and it promises 90% winning trades. It also gives you access to a chart analysis channel. In order to use this software, you need to download it using the email link provided by the company after you sign up with them. You can then use the supplied credentials to access your account and start receiving trading signals on a trading platform of your choosing.
All trades are copied into your MT4 account and you have the option to select a particular lot size. The system is quite secure and doesn't ask you to supply your MT4 login credentials.
FXTrends Backtests
FXTrends doesn't provide any backtest data to support its claims of 90% winning signals. Backtest results are important as they give us an idea regarding how this system performs on historical data. It allows us to tweak the trading strategy and assess its effectiveness. Therefore, it would be great if the developer could include such data in the future.
Trading Results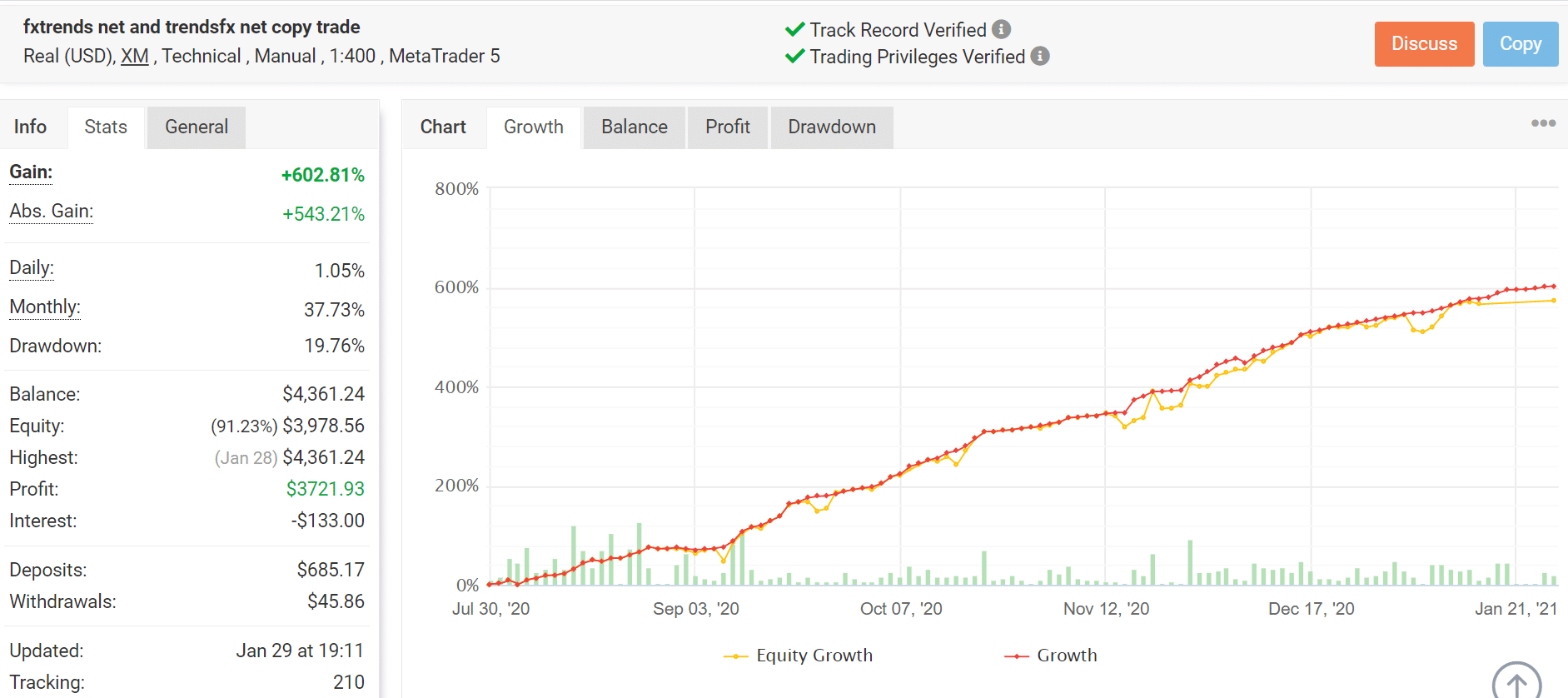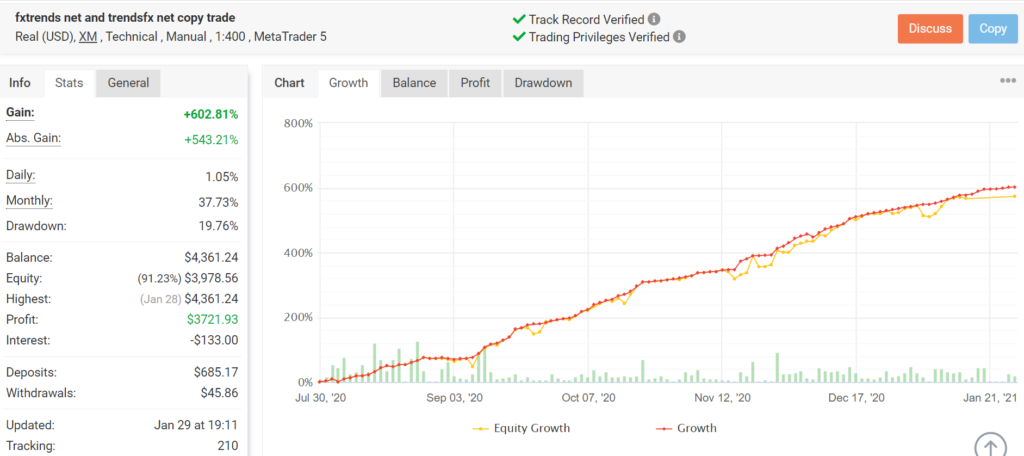 FXTrends provides live trading results verified by Myfxbook. As you can see from the above figure, the trades conducted using this EA show a net gain of 602.81% and high profitability of 76%. These are impressive figures and they tell us that this is a legit Forex trading tool using which you can make consistent profits.
On this account, 322 long trades have been placed, out of which 238 have been won. Meanwhile, 308 short trades were won out of 400. The profit factor is a high 2.89, which is almost close to three. This is quite remarkable since most of the Forex EAs you find on the market have profit factors lying between 1 and 2. Although the profit margins seem to have been slightly exaggerated on the official website, the trading results show us that they are quite satisfactory.
People Feedback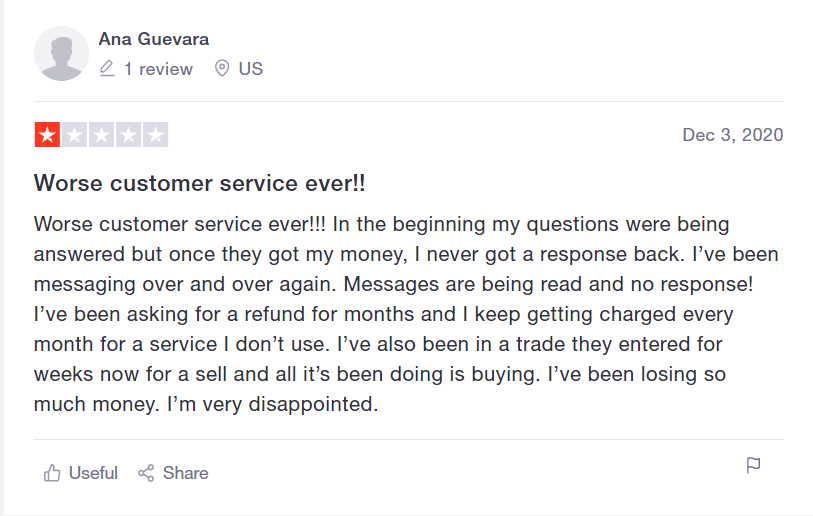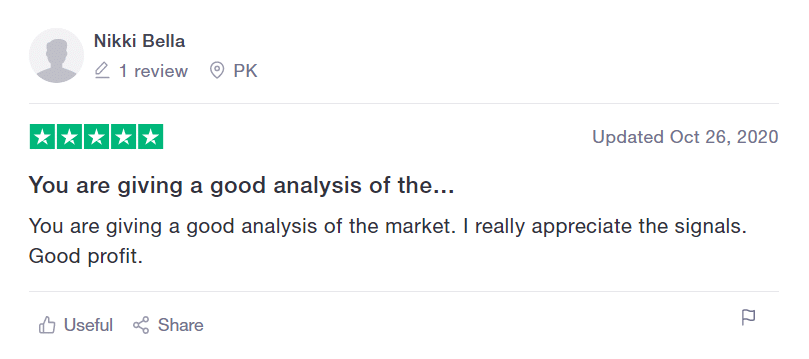 We managed to find some reviews about FXTrends on the Trustpilot website. These reviews pretty much sum up our feelings about the service. While some users have appreciated the accurate signals provided by the Forex signal provider, others have criticized the customer service.
One user has made a serious allegation that the customer service team stopped responding after receiving the payment. Apparently, the user hadn't received any refund at the time of writing the review and her messages were being kept on read.
Wrapping Up
Advantages 
Provides signals for 18 pairs
Employs swing trading strategy
Live trading results provided
Disadvantages
Lack of strategy insight
No backtest data
Vendor transparency lacking
In conclusion, we feel like investing in this system is a bit of a gamble. While it shows impressive outcomes in a live trading situation, some pitfalls cannot be ignored. The company should consider providing more details about the strategy and the vendor. This would surely lead to Forex traders trusting it more.