1. What is carry trade?
In a general sense, a carry trade entails borrowing a financial instrument (like currency) with the lowest interest rate to fund the purchase of another financial instrument whose interest rate is much elevated. The intention here is to create an opportunity for profitability.
Because carry trades make up the least risky trading strategy, players across financial markets find them useful. In forex, players find carry trades more useful because of the primary nature of currency trading, which is done in pairs. Whenever you make an order, you are always buying one currency while selling the other.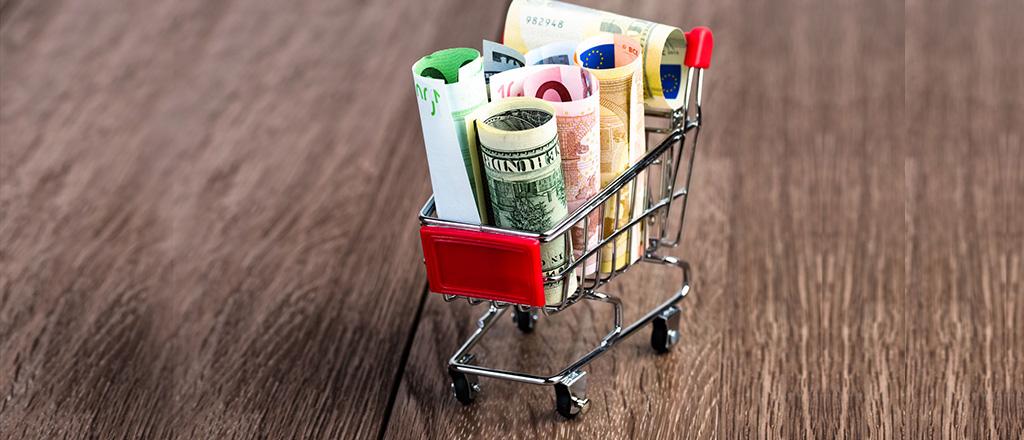 Position traders often benefit from carry trade without notice. When you take a long position on say GBP/USD, you buy the GBP and sell the USD simultaneously. Say you hold this position for two days. At the end of every trading day, your broker will close your position then open it the following day, though you might not notice this.
When this happens, your position might earn some money. How? The currencies in your target pair have a certain interest rate spread. This spread, if positive in your favor, will earn extra money for you. Any money earned from the interest rate differential must be credited in your account. Brokers call this a forex swap. If the interest rate differential is negative, your account will be debited with an amount equal to the forex swap.
2. Why is carry trade widely accepted?
Carry trade as a trading strategy is used almost everywhere. Consider a retailer who buys a bunch of bananas in one corner of the country where the price is low. However, when this bunch is taken to places like cities where the price is almost triple, the retailer sells high and gets a profit. Although this illustration is too simplistic, it helps you to get the gist. If not, consider this other one.
A savvy investor walks into Bank X and borrows $50,000. Bank X accepts the request and lends the money but with the condition that the savvy investor pays back the principal sum together with interest charged at 2% of the loaned amount per annum.
Because the investor is savvy, he walks into Bank Z and deposits the entire loan amount in a savings account. Bank Z pays an interest of 7% per annum on savings in that account. After one year, the investor's loan at Bank X is due, so his savings account at Bank Z matured.
When he retrieves his investment from Bank Z, the savvy investor account has grown to $53,500 i.e. $50,000 + (50,000 x 0.07 = 3,500). On the other hand, the savvy investor now owes Bank X $51,000 i.e. $50,000 + (50,000 x 0.02 = 1,000). When he pays the full loan amount plus interest to Bank X, the savvy investor remains with $2,500 in profits i.e. $53,500 – $51,000 = $2,500.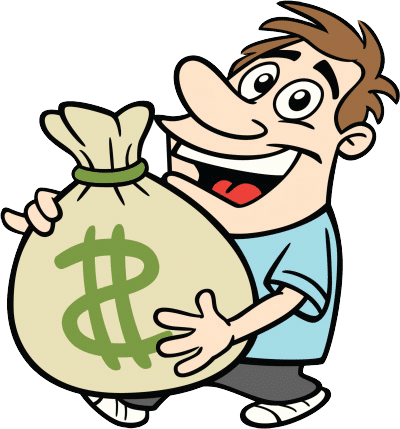 This illustration is simple because such transactions are subject to things like commissions and an array of other costs and fees. However, the point here is that carry trade is widely accepted not just in currency trades but in many different markets. In short, you can benefit from carry trade wherever there is an interest rate differential.
3. Best ways to benefit from carry trade in forex
The forex market remains the most popular stage to perform carry trades because the financial instruments are heavily affected by interest rates. Central banks often adjust interest rates to regulate the growth of their economies. Sometimes, interest rates manipulation is necessary to support a currency that is not faring well in the market.
Also, carry trade is prevalent in the forex market because it involves the least effort in terms of analysis. Traders only need to identify and then buy a high yielding currency funded by a low yielding currency. So, what is the best way to benefit from currency carry trades?
Recall that currency trades involve buying/selling currency pairs. When, for instance, you buy the EUR/USD, you are merely purchasing the Euro while selling the greenback at the same time. Sometimes traders explain it this way: you are borrowing the US dollar and using it to fund the purchase of the Euro, only that you do not have to get your hands on the actual notes and coins.
The best way to benefit from currency carry trade is to identify the currency pairs whose interest rate spreads are high. How do you do this? You might ask. Read on to find out.
When considering currency carry trade, always select the most liquid currencies. Such currencies include the USD, GBP, EUR, JPY, and more. Selecting these currencies will make your work easier because interest rate information is readily and easily available on many online platforms. With the rates in mind, select currency pairs whose interest rate often differs with a sizable range, hence bigger spreads. Some examples include the NZD/JPY and the AUD/JPY.
How does this happen?
As noted earlier, currency traders buy/sell currencies in pairs. Consider a trader who wants to put on a carry trade on AUD/JPY. To benefit from the trade, the trick is to buy the pair. Why? The BOJ's last interest rate decision for JPY was -0.1%, while that of the AUD was 0.25%.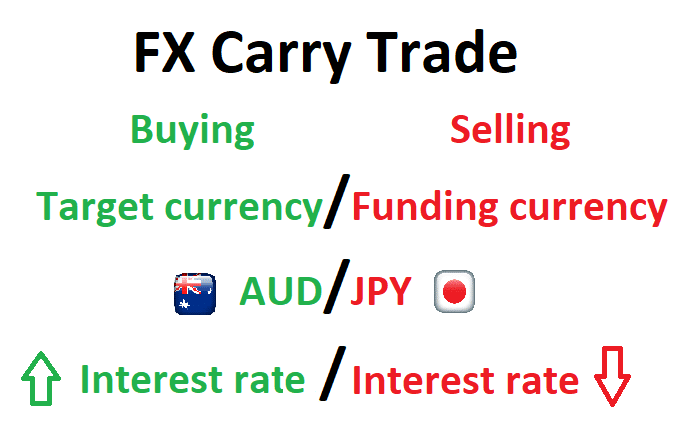 Also, remember that when you buy AUD/JPY, you are simply borrowing JPY to fund AUD's purchase. To illustrate this better, recall the savvy investor who borrowed $50,000 at 2% and invested at an interest rate of 7%. In the case of AUD/JPY, the investor would be borrowing at -0.1% and investing at a rate of 0.25%. Effectively, the interest rate differential here is 0.35%, representing the savvy investor's profit without accounting for commissions, fees, and other costs.
Conclusion
Carry trades have become more prevalent in the recent past as central banks such as the Bank of Japan took interest rate decisions to the negative territory. Traders found that shorting the JPY while buying stocks or the US dollar was quite profitable. As this dissertation shows, carry trades have a strong relationship with the stock market significantly when stocks' returns outpace the interest rates of funding currencies such as the JPY and the USD.