MT Forex Indicator is a trading solution that was designed under the SinryAdvice's brand – My EA Academy. The presentation looks short and not quite informative. The main claim is "Don't trade without confirmation."
Is this indicator a viable option?
It's hard to provide the right answer because the system is all-new and doesn't have relevant trading results for half a year at least.
How to start trading with MT Forex Indicator
We have analyzed and systemized all written information about the system:
The system is a semi-automatic trading solution.
It can be used on the MT4 platform.
It works with high accuracy in both directions.
We can work on all pairs and time frames.
It doesn't repaint signals after providing.
It works the best for scalping, day, and swing trading.
The accuracy rate is 86%.
It doesn't repaint signals after providing.
We have a one-time payment with free updates.
There are extra arrows to "show market top and bottom price."
It analyzes a trend direction.
There are alert and email notifications.
We have to send numbers of one demo and one real account.
We have to download a user guide and follow the steps.
"MT forex is programmed to analyze the Trend, Price Action strategies, high and lows of the charts and many more factors in order to give signals that made the MT Forex Indicator have above 86% verified accuracy in its signals."
There are over 4300 clients applied.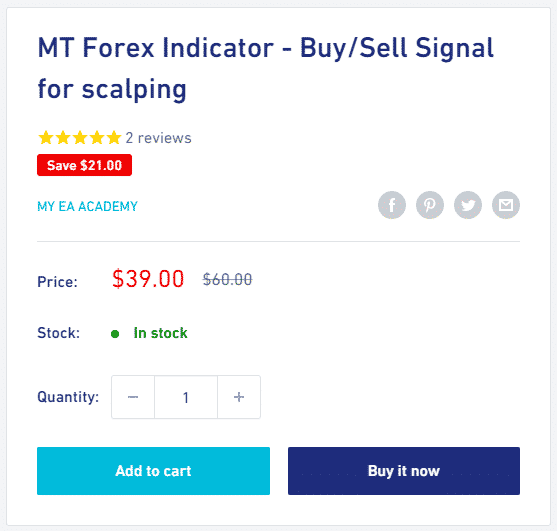 The offer costs $39 for a digital product copy. The original never existed price was $60. We have no intel on what the package includes. The system is supported with a fourteen-day refund policy.
MT Forex Indicator backtests
The system has no backtest reports provided at all. We don't know if the system was tested well and what results it could manage to achieve.
Trading results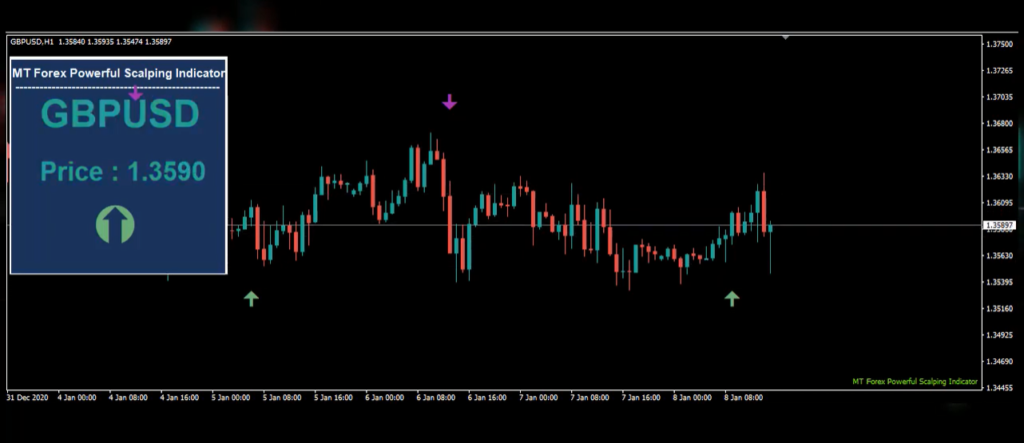 Instead of trading results, we have only a video where the system places entry points to show us when to buy or sell. We don't know if the system works similarly in the real market. It would be nice of them to provide us with an account where they have solid results using this system. We should check win rate, profitability, recovery factor, distribution, trading length, average win and loss, and the endless number of other factors.
Other notes
The system doesn't look trustworthy. The presentation looks poor and doesn't answer our questions. We have nothing about trading results and how the system runs the past tick data and handles currency market conditions.
People feedback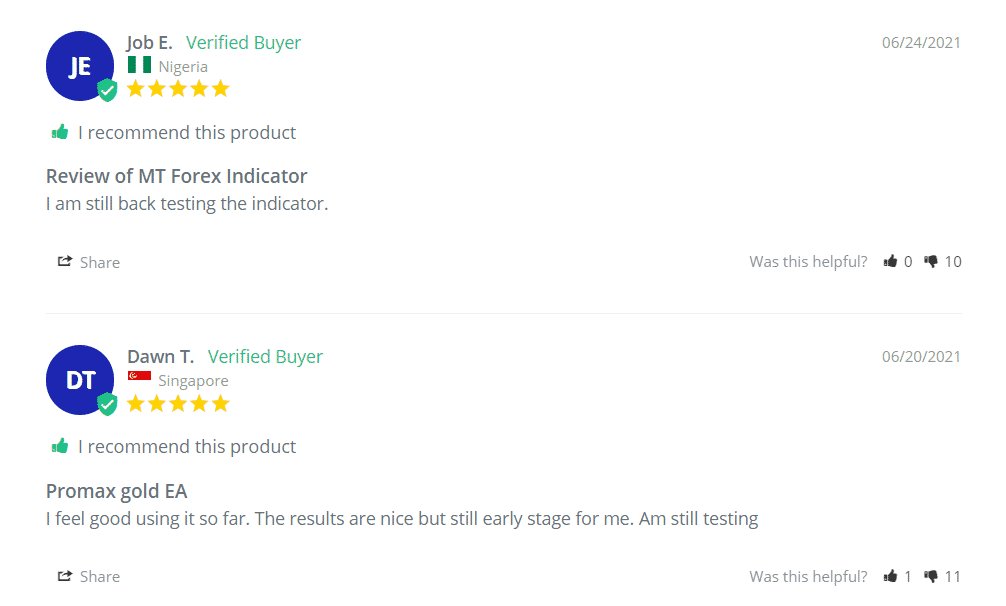 The presentation includes some reviews that are pure fake. Each post has 10-11 dislikes. So, paid comments don't work anymore.
Wrapping up
Advantages
Disadvantages
No team revealed
No settings explanations provided
No risk advice given
No money management advice provided
No backtest reports shared
No trading results provided
No relevant testimonials written
MT Forex Indicator is a trading solution that mixes several strategies to provide precise entry points for us. Alas, we've got no proof of this. The devs decided not to execute backtest reports and not to trade on a demo or real account to make some money. As a cherry on the top. It's dangerous to try on our own when the vendor decides not to risk or spend time to convince us that the system is truly relevant.