Ohlsen Trading has a several-page presentation that doesn't inform us what strategy the company uses to generate signals.
Is this robot a viable option?
The offer looks common as for a signal service.
The presentation seems semi-professional to us. There's a huge lack of information.
The vendor has no transparency at all. We know nothing about them.
It works with EURUSD only.
The strategy isn't disclosed.
How to start trading with Ohlsen Trading
The intel is separated into Extraordinary Results, a 30-day Trial, No Work Required, and Great Pricing: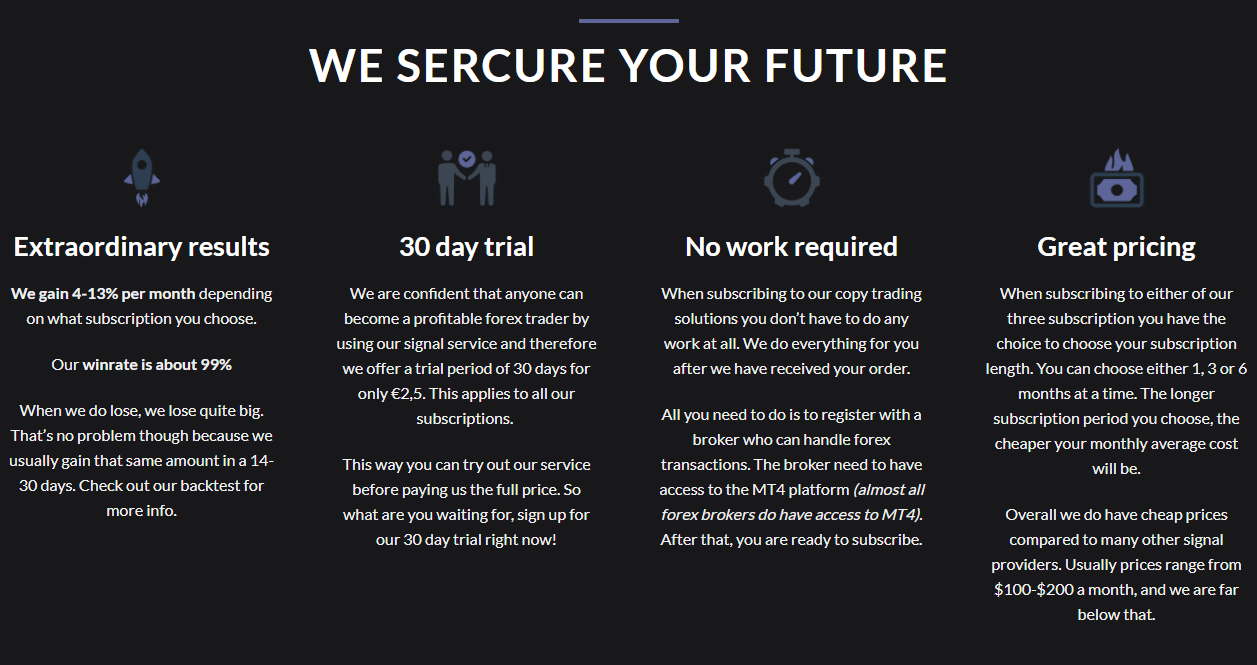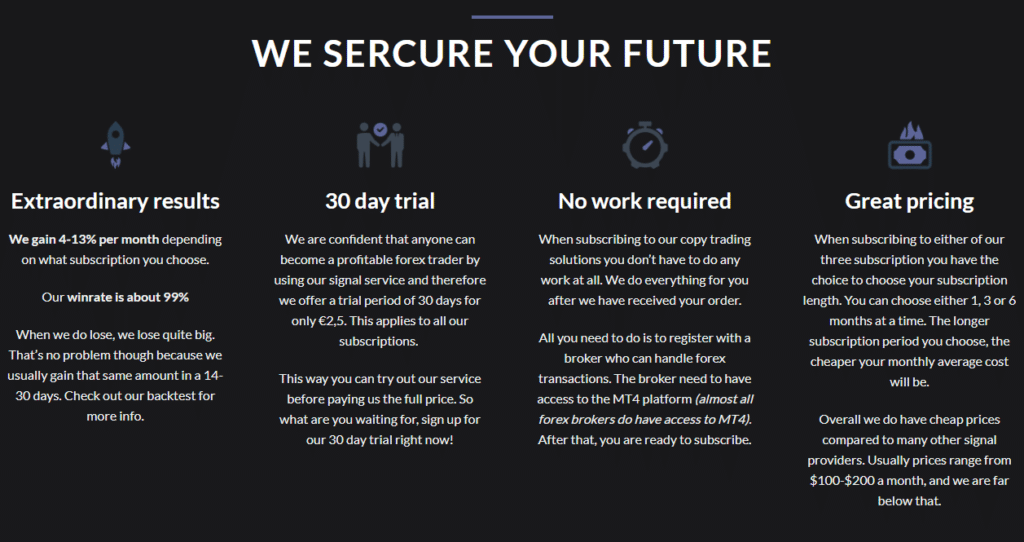 The monthly gain can be from 4% to up to 13% monthly.
The accuracy rate is 99%.
The system can experience significant losses "when we do lose, we lose quite big. That's no problem, though, because we usually gain that same amount in 14-30 days. Check out our backtest for more info." They try to convince us that it's okay.
The robot sets huge Stop Losses to keep deals on the market.
The trial period for 30 days costs €2.5.
We can be profitable using this service.
We have to do nothing in addition.
The deals can be copy traded to our account directly.
We have to create an account with the proper broker.
The system can be executed on MT4.
We went to three rental packs to work with.
"Usually prices range from $100-$200 a month, and we are far below that."




There are some explanations about the service and what we have to expect.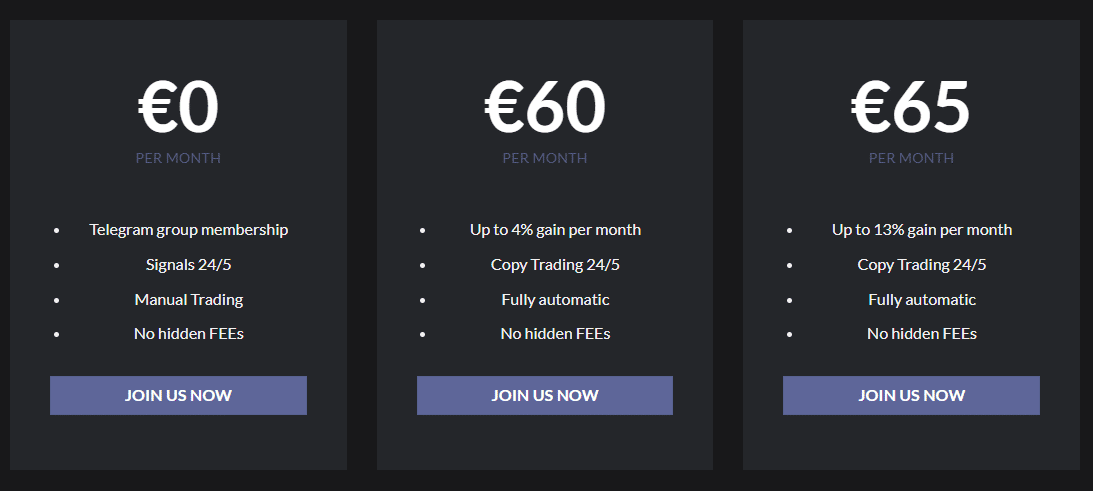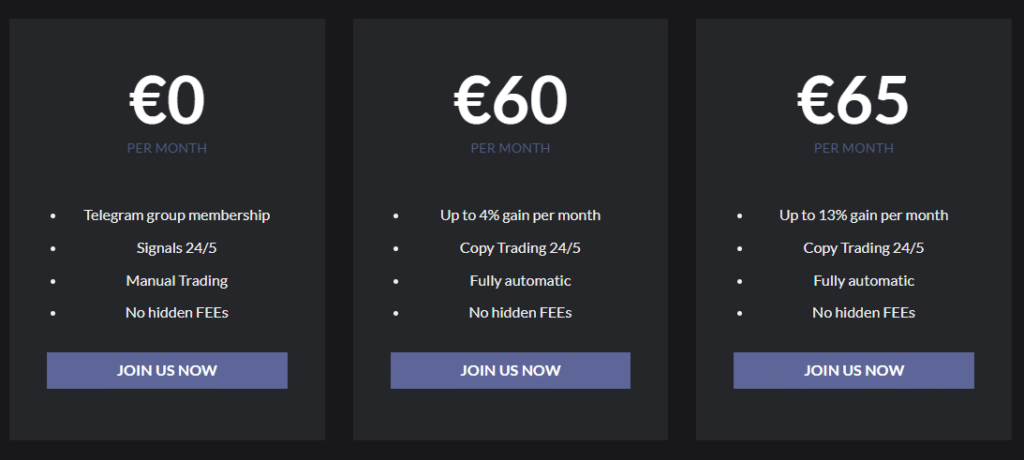 In the presentation, we can find an offer. There's a free option without any profits: Telegram membership, 24/5 signals, and manual trading. The first price is €60 for a month of the subscription. The signals can be copied automatically. The €65 pack is featured by up to 13% monthly profitability. We have no refund policy provided.
Ohlsen Trading Backtests
The company provided no backtest reports. It means they are afraid to show how the system worked on the past broker data.
Trading Results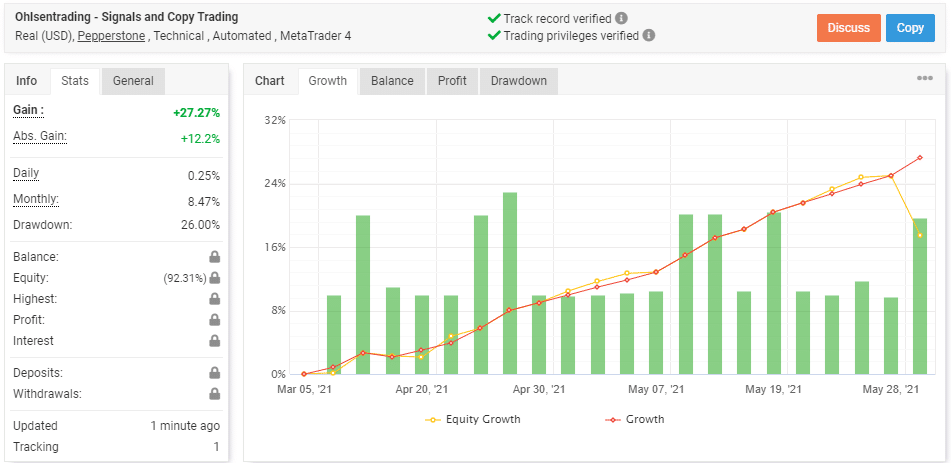 We have a real USD account on the Pepperstone broker. The robot uses technical indicator data from MT4. We have no mention of the leverage level. The account has a verified track record. The account was created on March 05, 2021. Since then, the absolute gain has become 27.27%. An average monthly gain is 8.47%. The maximum drawdown is 26.00%. One investor tracks the account trading results.

There were 28 deals with 286.5 pips traded. An average win is 10.21 pips when an average loss is 10.90 pips. The win rate for Longs is 92% (13/14) when for Shorts, it's 100% (14/14). An average trade length is one day. The profit factor is 54.07.


It trades both directions equally.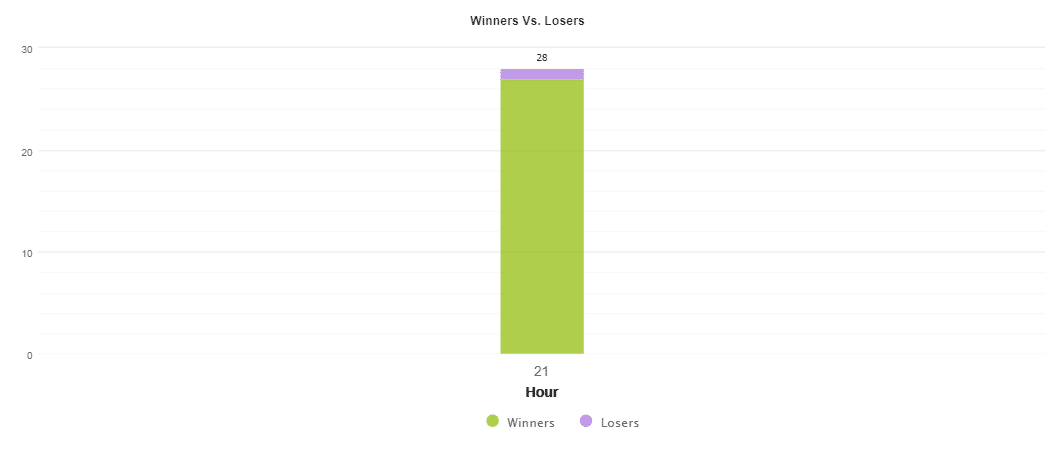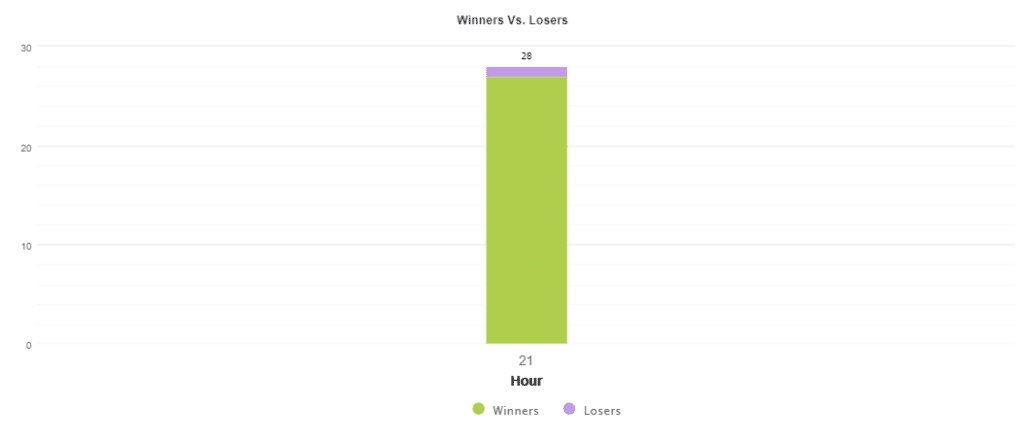 The system opens trades only at 9 p.m.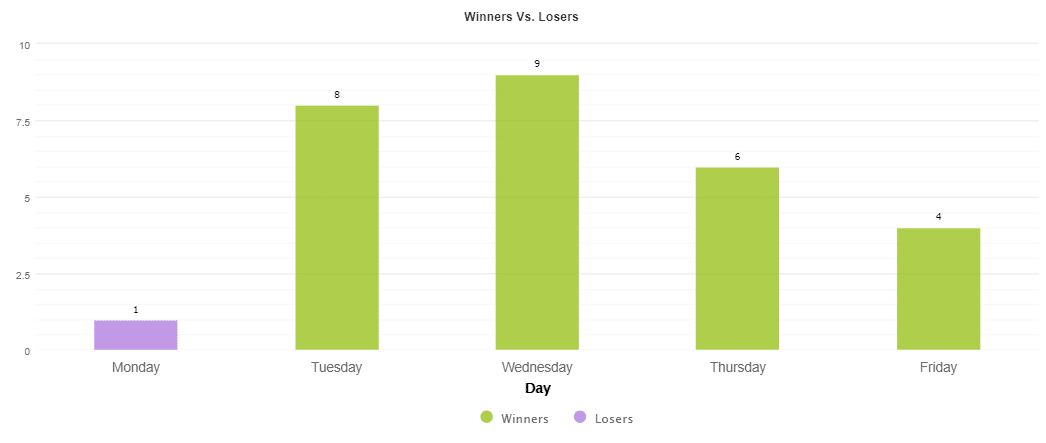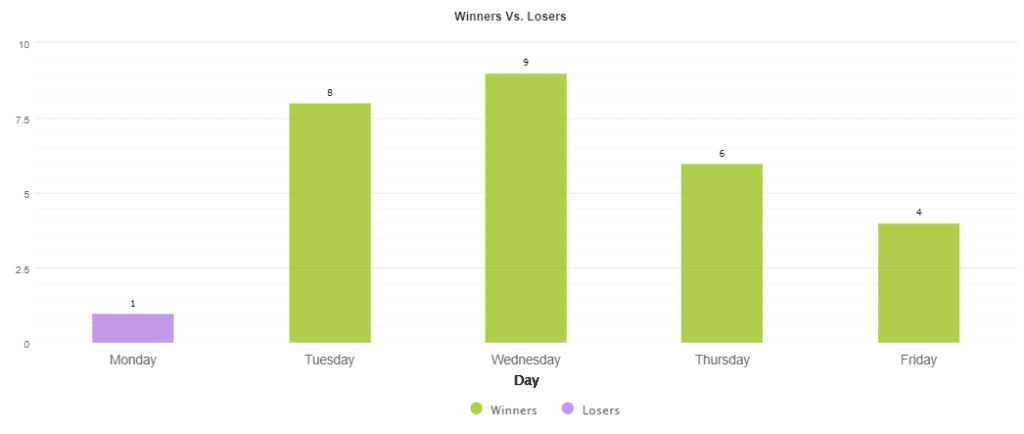 The system doesn't like trading on Monday.

The orders are executed with low risks to the account balance.


Trading results are private.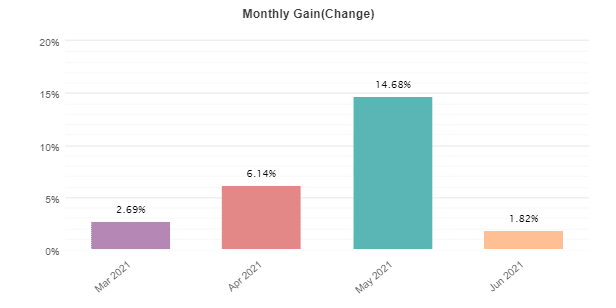 As we could note, the system is too young, and the profitability varies so much from month to month.
Other Notes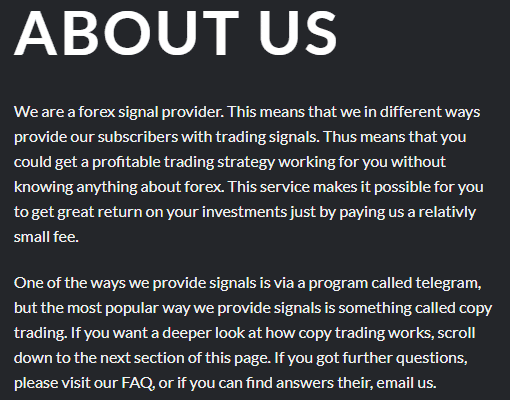 The "About Us" block doesn't let us know how the developers really are.
People Feedback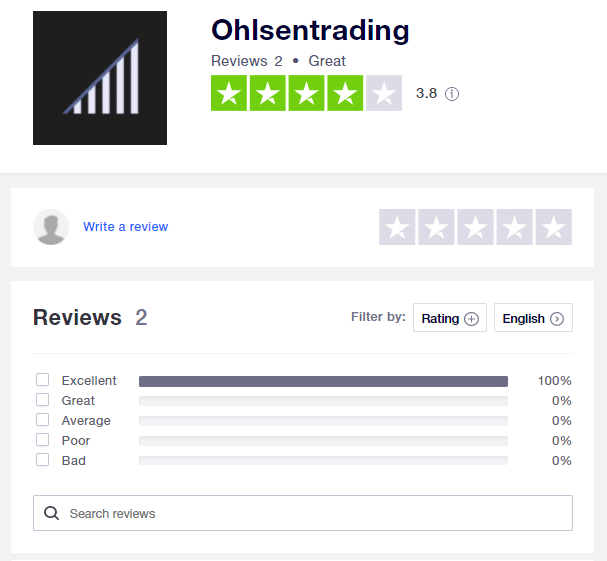 We have an Ohlsen trading page on Trustpilot with two comments published.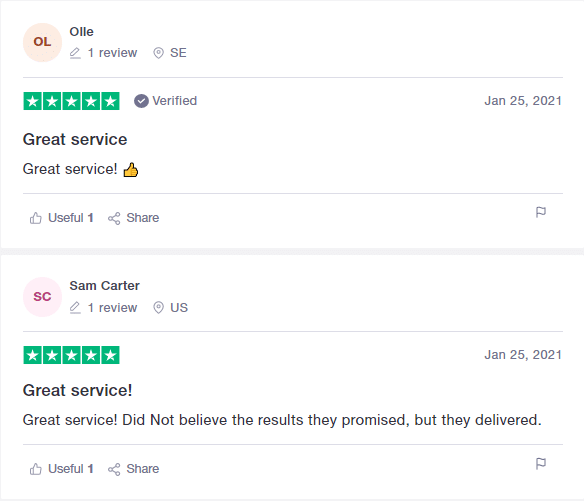 The testimonials were published on the same day. People like each other's posts. We have no comments after this. So, summing everything up, we're sure they are fake.
Wrapping up
Advantages
Real-account trading results
Disadvantages
No team revealed 
No settings or strategies explanations provided
No risk advice given
No money-manage my settings explained and advice given
No backtest reports provided 
The system is too young
Profitability in June went down
No refund policy provided 
No people's testimonials published
Summary
Ohlsen Trading is a signal service that has a real account with an advisor working on it. We have no idea what strategy or strategies the system executes. Lack of information about the system decreases a trust level significantly. The offer doesn't include a money-back guarantee, so all sales are final.