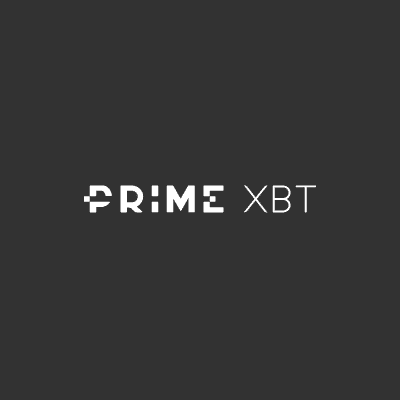 visit broker
Regulated by
Platforms
Founded
Business Model
Headquarters
Min. Deposit
Leverage
Typical Spread
none
2018
Margin trading, Covesting
PrimeXBT proprietary trading platform, covesting
0.001 BTC
up to 1:1000
0.0 pips
Switzerland
We Like:
Strict account security through advanced cyber-security frameworks
Cryptocurrency deposits and withdrawals
Responsive 24/7 customer support
Relatively low trading fees
We Don't Like:
No supervision by top-tier institutions like FCA
The broker has no demo account
There are few educational resources
The Verdict:
Despite being only three years old in the financial sector, PrimeXBT enjoys a large client base in over 150 countries globally. Its crypto-based platform, competitive trading fees, and guaranteed asset security are some of the things that attract traders to the broker. They also get to trade on high leverages of up to 1:1000 to increase their profit margin significantly.
PrimeXBT is suitable for all traders because of its simple interface and versatile platform that offers all the broker's financial services. However, new traders may require to trade cautiously until they familiarize themselves with the broker's features because there is a demo account to practice on.
Company details
PrimeXBT has been in operation since 2018, offering investors a platform for leveraged trading on globally popular cryptocurrencies like Bitcoin, Ripple, Ethereum, and Litecoin. With time, the broker has incorporated other financial instruments like FX, commodities, and stock indices and now has a market with over 80 assets to trade in one account.
The company had its first headquarters in Seychelles before moving to Switzerland in 2019. It also opened other offices in St Vincent and the Grenadines, from where they can serve their extensive client base distributed across 150 countries worldwide.
PrimeXBT thrives in innovative trading tools and high liquidity so that investors experience seamless trading and instant order execution in the markets. The tight account security and privacy provide a safe trading environment for all the clients.
---
Regulations
PrimeXBT is unregulated and does not hold any license from top-tier regulators. However, the company has put stringent measures to ensure that investors trade within a safe environment. For example, the broker is built on the impenetrable AWS network for secure hosting.
Other measures include 2-factor authentication (2FA), allowing listing Bitcoin addresses, and a comprehensive KYC that captures a prospective investor's details. Also, account passwords are protected through cryptographic hashing in case the website is infiltrated.
While some investors choose to avoid unregulated brokers, PrimeXBT has attracted many investors, with most of them leaving positive reviews for the broker.
---
Trading platforms
The broker offers services to its clients through the proprietary PrimeXBT trading platform for margin trading and the covesting platform for copy trading. These platforms are well-customized for easy trading. In addition, they have multiple technical tools for market analysis and order execution.

PrimeXBT trading platform
Allows you to customize your workspace to your preference
It has more than 50 technical indicators for comprehensive market analysis
There are multiple order types
You can access the platform on the web and mobile
Order execution is instant
The platform gives you access to 80+ assets to trade
Covesting platform
It allows for copy-trading among the investors
You can trade on over 50 assets
There are multiple order types with ultra-fast execution speeds
The platform allows you to customize your trade strategies for maximum results
You have access to 50+ technical indicators for market analysis
---
Main features
PrimeXBT incorporates different features into its trading platforms so that the traders have a seamless trading experience. While some of these features, like price charts, enhance the client's trading experience, other features allow the clients to earn passive income through affiliate and ambassadorial tasks.
The main features on PrimeXBT include:
Copy-trading
As mentioned earlier, PrimeXBT has a covesting platform where traders can copy possibly profitable trades and trading strategies from seasoned traders. This copy trading feature makes any trader, including new traders, profit. On the other hand, if you are an experienced trader, you can earn passively when other traders copy from you.
Leverage on Bitcoin
The cryptocurrency market is sharply volatile, and so most brokers avoid using leverages on it. However, PrimeXBT allows the investors to trade with leverages on Bitcoin to increase their profit margin. Whether you are going for long or short trades, any small movement on the prices brings in high returns.
Price charts
PrimeXBT offers its clients access to updated price charts with real-time price movements on all assets. So, whether you are trading on cryptocurrencies, indices, Forex, or commodities, you are always at par with the prices.
News
PrimeXBT ensures that its clients know the different events taking place in the financial world and how they affect market prices. This information is posted on the news section of the platform. Other site upgrades, new features, and other announcements are also made in this section so that traders can respond accordingly.
Referral programs
Traders on PrimeXBT can participate in the referral program, whether as ambassadors or affiliates and earn. This feature contributes mainly to the broker's growth as people actively refer others. In addition, there are no conditions for the traders to qualify as ambassadors and so any trader can participate in the program.
---
Types of trading accounts
PrimeXBT incorporates all its trading services into one account for all its clients. From this one account, the traders can choose whether to trade on the proprietary trading platform for margin trading or go for the covesting trading platform.

The features of a PrimeXBT account include:
Minimum deposit – 0.001 BTC
Base currency – BTC
Trading assets – 80+
Spread – from 0.0 pips
Commission – 0.001%
Order execution speed – up to 20 ms
Leverage – up to 1:1000
Order types – stop, limit, OCO, market
Account activation time – 24 hours
---
Opening an account at PrimeXBT
Registering on PrimeXBT will take you a few quick steps, and you'll be ready to start trading. From PrimeXBT's official website, fill in the registration form to get started. You'll be required to provide a valid email address, your phone number, and a strong password.
While signing up, you must agree to the terms and conditions as stipulated by the broker. Check the box to agree to the terms and then submit. You'll receive an email with a confirmation PIN. Enter this PIN on the indicated space and complete your registration.
PrimeXBT takes about 24 hours to review your application and approve your account. It's important to note that PrimeXBT doesn't have a demo account and so once your account is approved, you can start trading life right away.
---
Commissions and spreads
On PrimeXBT, trading fees are different for the two trading platforms. Those who choose margin trading pay differently from those on the covesting platform. However, some fees apply in both trading modules.

The trading fees include:
Commissions – all the traders in both margin and covesting modules pay a commission of 0.001% on all the trades.
Spread – the spread on both trading modules starts from 0.0 pips.
Maximum leverage – the margin trading module allows high leverage of up to 1:1000, while the covesting modules allow leverage up to 1:100.
Asset trading fees – this is the fee charged on the asset you choose to trade on, and it varies depending on the asset. For example, fees on cryptocurrencies are 0.05%, on commodities and indices is 0.01%, and 0.001% on Forex. On the covesting module, the fees depend on the Follower's Equity of Strategy on the assets.
PrimeXBT does not charge any fees on inactive accounts and on all deposits. However, it charges a withdrawal fee of 0.0005 BTC on all withdraws. There are also overnight and weekend charges on all active trades where the weekend fees are billed on Thursday night.
---
Customer service
PrimeXBT is keen on providing quality customer support to its clients. You can reach customer support through email or on the live chat available on the PrimeXBT website. Also, you can access the FAQ segment, which addresses most of the commonly asked questions on covesting, leveraging, deposits, withdrawals, account security, and other concerns on the platform.
If you fail to get your answer on the FAQ segment, you can send a message through the customer support channels and solve your problem. The responses come in faster on the live chat than on the email.
Therefore, if you need a fast response to a short question, you can go for the live chat, and you'll get a response within minutes. On the other hand, your emails are great for long questions that require in-depth explanation or where you need to send in some documents. You may need to wait for a few hours before you get an answer to your email.
---
PrimeXBT Review
What we liked
Two different trading platforms for the clients
The broker allows copy-trading through the covesting platform
Advanced account security as the broker is built on AWS
No deposit fees
A wide range of assets for trading
Efficient customer support
Referral programs that help traders to earn more
Fast account opening process
The broker uses Bitcoin as its base currency
Allows leveraging on cryptocurrency
What we disliked
Any top-tier authorities do not regulate the broker
It offers one account for all traders
High commissions on the assets
No demo account
The bottom line
Since 2018, PrimeXBT has created a safe trading space that allows experienced and new traders to make huge profits as they trade on different assets. It's a suitable platform for cryptocurrency traders as they can trade CFDs on crypto with high leverages. Deposits and withdrawals are made in Bitcoin directly from your wallet or through your bank cards.
On the downside, potential investors choose to stay away from the broker as it is not yet regulated or licensed by any top-tier regulator. Also, there is no demo account where one can practice and try out new strategies. Therefore, every new client has to experiment through live trading.