PZ Divergence is an indicator that works with data from oscillators to find the best price action cases to open a trade. The system was activated 100 times and the demo downloaded 1086 times. It was released over three years ago. The current version is 14.4.
Is this indicator a viable option?
We can't answer for sure because the system doesn't place orders for us on the terminal. We have to trade manually, spending our time.
How to start trading with PZ Divergence
The presentation is medium-sized and medium-informative. We still have many questions unanswered.
The system is a semi-automatic trading solution.
We can be provided with signals but we must trade on our own.
The system can work on the MT5 terminal.
The indicator "finds and scans for regular and hidden divergences automatically using your favourite oscillator."
There's a user guide provided.
The system is easy to work with.
It supports many oscillators.
It implements trading signals based on breakouts
The system shows stop loss and take profit levels for us.
We can use configuration oscillator parameters.
There are performance statistics.
There are various notifications inbuilt.
The system can be loaded on the same chart with various oscillators at the same time.
It supports RSI, CCI, MACD, OSMA, Stochastic, Momentum, Awesome Oscillator, Accelerator Oscillator, Williams Percent Range, Relative Vigor Index, Rate of Change.
"Since divergences can expand quite a bit, especially in the Forex market, this indicator implements a twist: it waits for a donchian breakout to confirm the divergence before signaling the trade. The end result is an otherwise repainting indicator with a very reliable trading signal."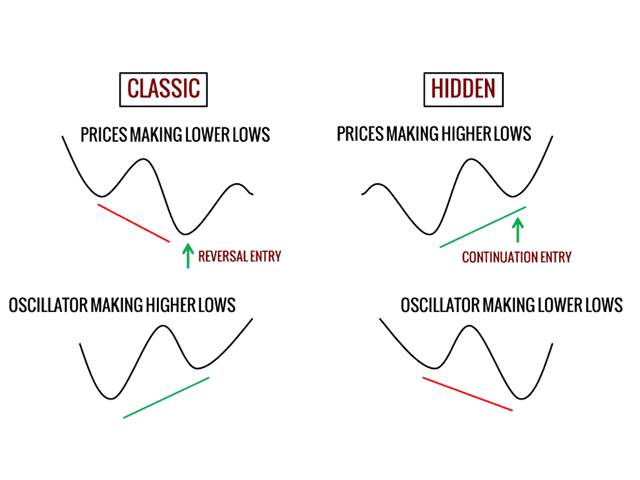 The system works based on price action indicators mostly.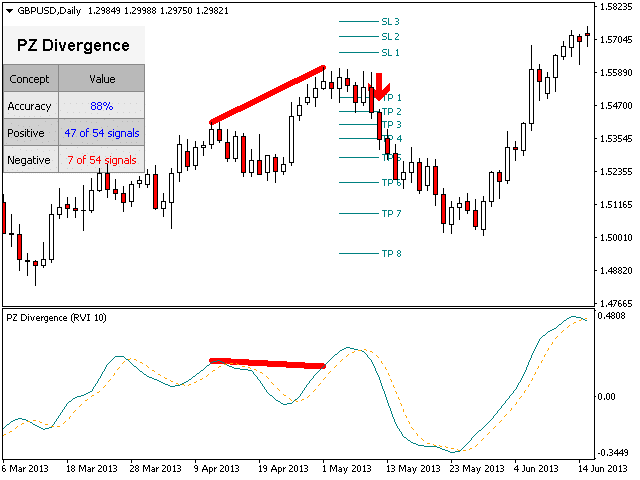 The system shows us some trading opportunities.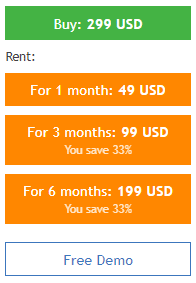 The system can be bought for $299. It's too much for an indicator. There's a one-month rent for $49, three-month rent for $99, and six-month for $199.
PZ Divergence backtests
The system is introduced without backtest reports. It's a con because we have no idea what win rate mentioned on the screenshot the system had having run the past data.
Trading results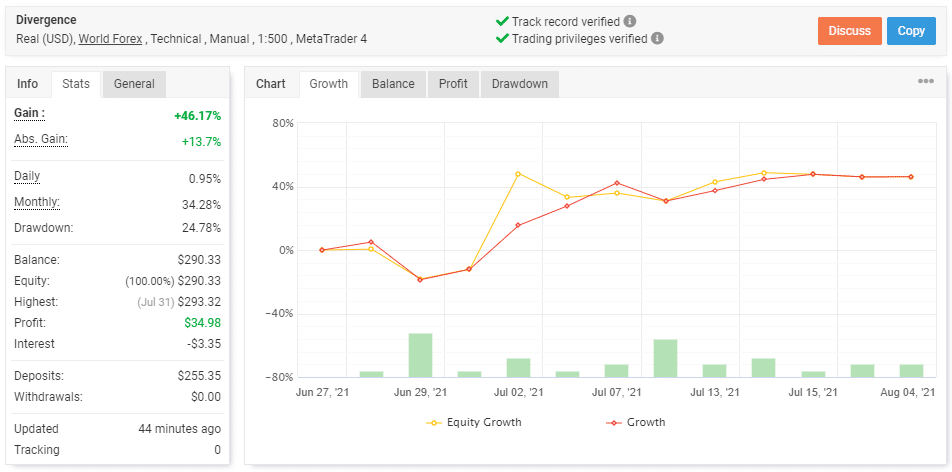 The system is running a real USD account on the World Forex broker using technical indicators data from MT4 with 1:500 leverage. The account has a verified track record and verified trading privileges. It was created on June 27, 2021, and deposited at $255.35. Since then, the absolute gain has become 46.17%. An average monthly gain is 34.28%. The maximum drawdown is 24.78%.

The system has closed 31 orders with 402.7 pips. An average win is 37.02 pips when an average loss is -30.70 pips. The win rate is 56% for longs and 100% for shorts. An average trade length is one day. The profit factor is 2.02.

The system works with EURUSD, GBPUSD, and USDJPY. GBPUSD is the most traded – 12 deals. The most profitable is USDJPY – $17.03.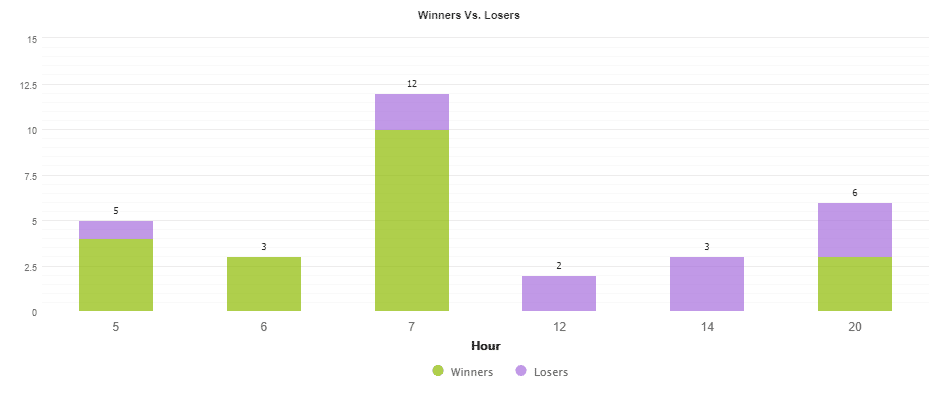 The system trades during all day.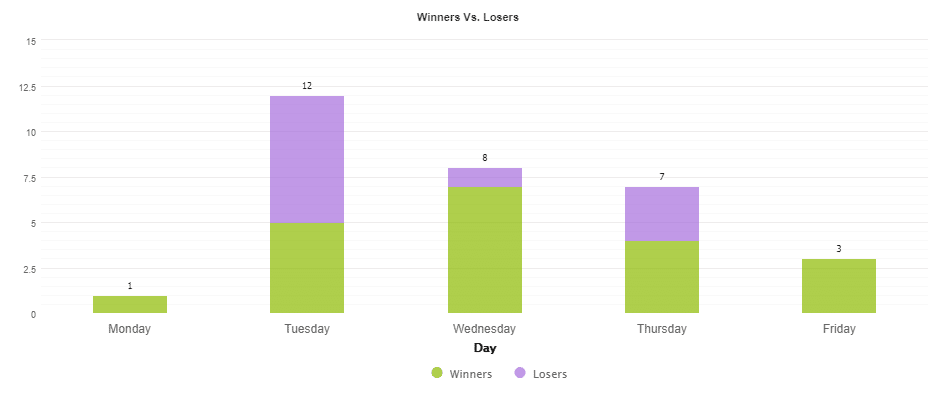 Monday and Friday aren't favorable days to trade.

The system works with medium risks. To lose 10% of the account, it should have 9 losing trades in a row.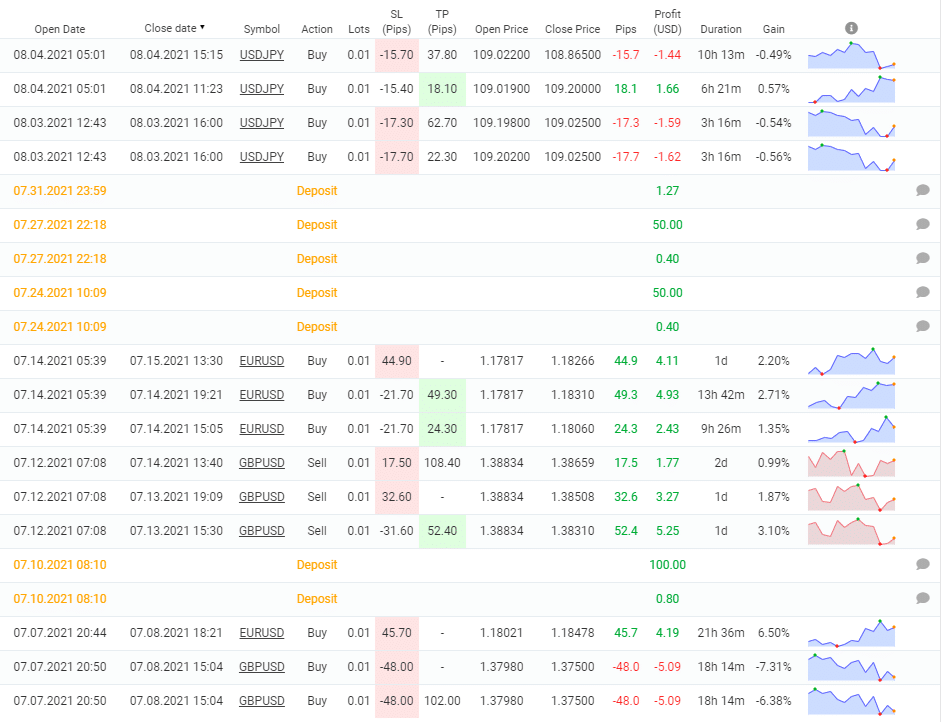 The robot trades with dynamic stop loss and take profit levels.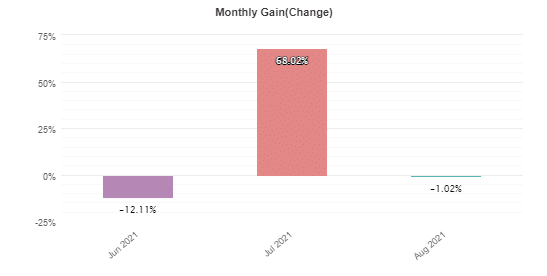 Other notes

Arturo Lopez from Andorra has a 950,545 rate. It's probably the highest personal rate on MQL5. There are 179 products in the portfolio. His products have a 3.9 rate based on 1114 reviews.
People feedback

We've got single feedback published on June 02, 2021, from a faceless person.
Wrapping up
Advantages
Semi-automatic trading solution
It works with many indicators 
Disadvantages
No settings explanations provided
No risk advice given 
No backtest reports provided 
The system works for several months only
The price is high for a lifetime license
Lack of customer testimonials 
Summary
PZ Divergence is an indicator that informs us when to buy or sell currency pairs. The presentation is short and doesn't include backtest reports. The developer provided us with trading results. Alas, the system is young, and it's hard to tell for sure if it fits our expectations.