The forex market has experienced massive transformation and growth over the past decade attributed to technological advancements. Gone are the days when traders only had to trade via a PC or laptop. The development of mobile applications has made it possible to access market news, quotes, and in some cases, place and monitor trades while on the go.
All the major forex brokers now offer mobile applications that allow active traders to be in tune with the market at any time. Likewise, the forex market has grown to become a $5 trillion a day market because of forex mobile apps that have enhanced accessibility.
Below are some of the Best forex trading mobile apps?
FXTM
FXTM is one of the apps for forex trading used by millions of traders in more than 180 countries. It stands out in part because it offers a fully automated experience ideal for both professionals and novice traders.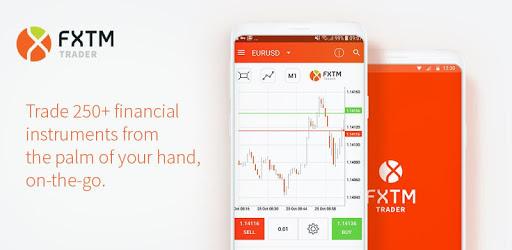 The app offers an ideal platform for traders constantly on the move. Milliseconds execution rates ensure traders never miss out on trading opportunities. The app also comes with all the necessary tools for analyzing the market in search of profitable trading opportunities.
The app comes with a range of educational resources that allow traders to polish their trading skills and come with flexible leverage that enables traders to increase earnings potential. With the app, traders can operate fixed and variable spread and process withdrawal requests within minutes.
You can access the FXTM mobile trading app on any device regardless of the operating system as it is compatible with Windows, Mac, iOS, and Android devices.
NetDania Stock and Forex Trader
Ease of use and versatility are some of the reasons why the NetDania mobile app stands out as one that guarantees access to real-time interbank rates. Likewise, traders have access to a vast pool of financial instruments to choose to trade, depending on market conditions. Stocks, commodities, and more than 20,000 financial instruments are available.
The app is ideal for technical traders as it comes with live streaming charts ideal for monitoring price action and carrying out technical analysis. In addition to carrying technical analysis in the app, traders can also set price or trend line alerts on any security under study.
Android and iOS users can download the app in the app store to engage in active trading.
EToro Mobile App
EToro is a widely used mobile app not only for trading currency pairs but also for crypto and the stock market. Available to both iOS and Android platforms, the app is ideal for tracking and managing investment portfolios while on the go.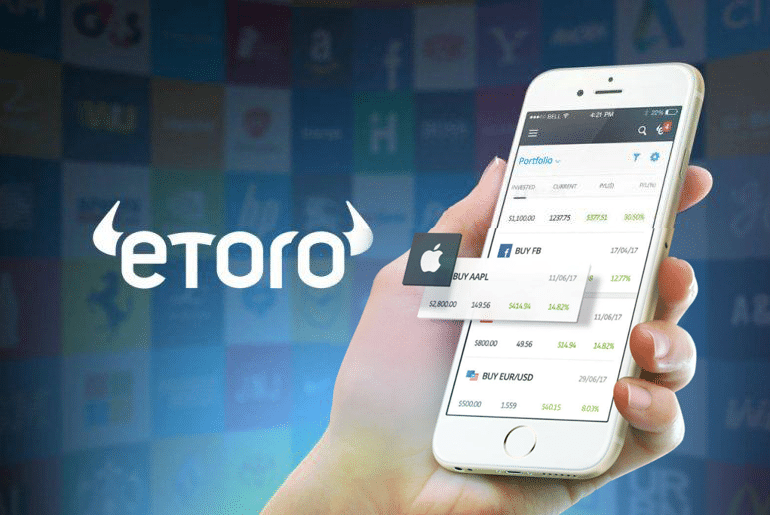 The user-friendly mobile app offers access to all updates and news needed to trade the currency markets. Likewise, traders can buy and sell financial instruments with ease and be able to carry out analysis and monitor all trades. EToro mobile app also supports instant withdrawal and deposit, making it easy for anyone to engage in trading.
Unlike other mobile apps, eToro allows traders to connect with other traders and copy their trades with a single tap. Likewise, it is an ideal trading app for beginners to engage in trading while copying a professional trader's actions in the market.
MetaTrader Mobile App
MetaTrader is best known for offering a platform that millions of traders worldwide use to trade the currency markets on PCs and laptops. Similarly, it has expanded its footprint into providing a mobile app for trading and monitoring trades regardless of location. The mobile app offers various financial instruments, including currency pairs, stock options, and commodities.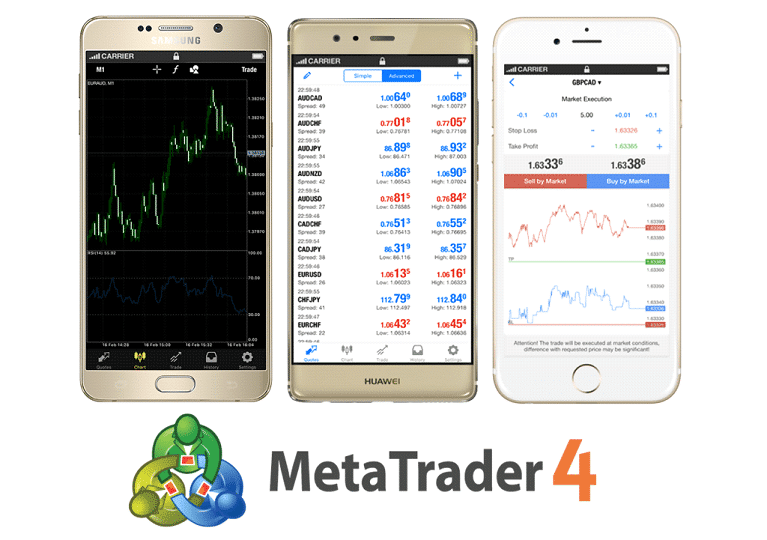 The app is especially suited for technical traders as it offers a range of real-time charts ideal for carrying out technical and price action analysis. The mobile app also provides access to a wide range of analytical tools and instruments such as moving averages, Fibonacci, and stochastic ideal for traders looking to carry out in-depth market analysis from their mobile devices.
Trading using MetaTrader offers traders access to more than 2,000 broker's servers. Likewise, traders can use more than 30 technical indicators and 24 analytical objects for analyzing price action. Three chart types are available on the mobile app and nine-time frames. The mobile app also offers two execution modes and an array of market orders.
Other perks on offer with the MetaTrader mobile app include access to financial news in real-time and the ability to open up to ten charts simultaneously.
Thinkorswim Mobile app
A brainchild of TDAmeritrade, Thinkorswim, is the mobile app for traders looking for a full-service experience. While the app is best known for its wide array of financial instruments, it also allows traders to flex their muscles in the stock market, futures market, and options.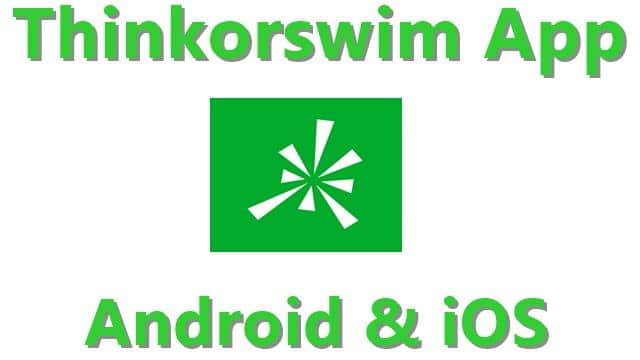 For traders looking to engage in technical analysis, the mobile comes with live streaming charts. Technical indicators for traders looking to engage in the technical analysis also come in plenty. It also allows traders to customize their chart study tools for enhanced trading experience.
With the Thinkorswim mobile app, it is very much possible to place and monitor trades. Traders can also make account deposits and withdrawals and modify trading orders, and receive trading alerts while on the go.
Thinkorswim mobile app also excels in providing learning materials that allow traders to enhance the grasp of the financial markets and trading strategies. The app comes with all the introductory material that is easy to read and understand.
Bottom-line
Mobile apps have enhanced access to the forex market, making it possible to analyze trade and monitor currency pairs among other financial instruments while on the go. There are apps for accessing trading accounts and placing trades right from the phone. Likewise, there are apps suited for accessing financial market information needed for fundamental analysis.
The best mobile app for forex trading comes down to what a trader wants to do or achieve. Similarly, a trader should know what they want to do before signing up for any mobile forex app.