Ethereum was the first blockchain to launch with smart contract capability. This allowed developers to build a myriad of projects on the network, ranging from crypto play-to-earn games to decentralized finance (DeFi) applications. Today, this blockchain is among the largest in market capitalization, second only to Bitcoin. It is also the most popular destination for developers of decentralized applications (dApps) and NFT projects. These dApps distinguish themselves from the Web 2.0 apps of today in that instead of being run by a central entity, the users themselves own the data on the app.
Top dApps on Ethereum
MakerDAO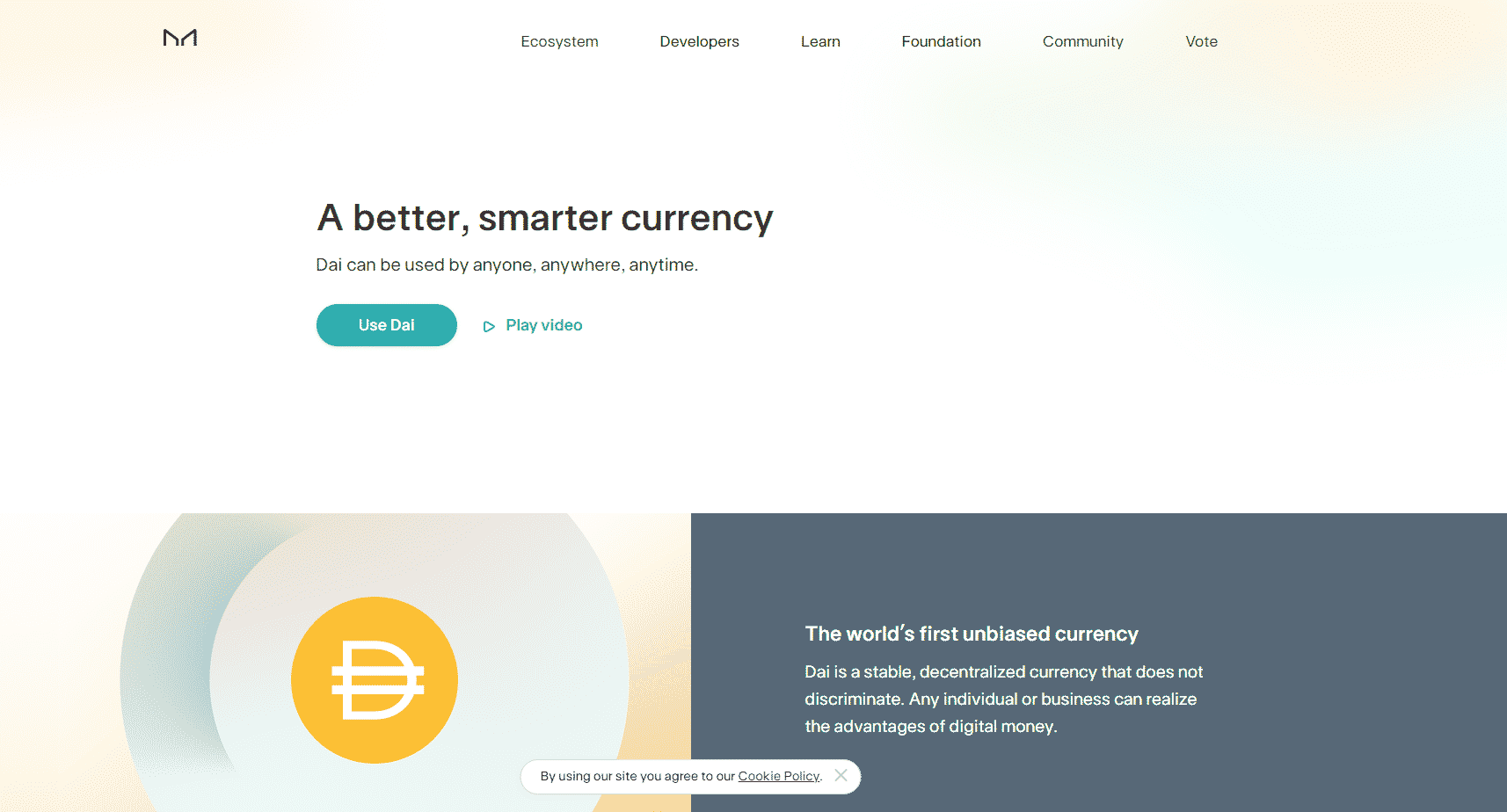 This was the first decentralized lending protocol to market. A defining factor of this protocol is that it utilizes its own stablecoin to offset the volatility of the crypto market. This coin is called Dai. By using stablecoins, users who take out loans on this platform are not at risk of getting liquidated when the market's volatility spikes. What's more, Dai is not pegged to any fiat currency, unlike most other stablecoins. It is backed by ETH, which makes it trustless and can easily be audited and verified.
Uniswap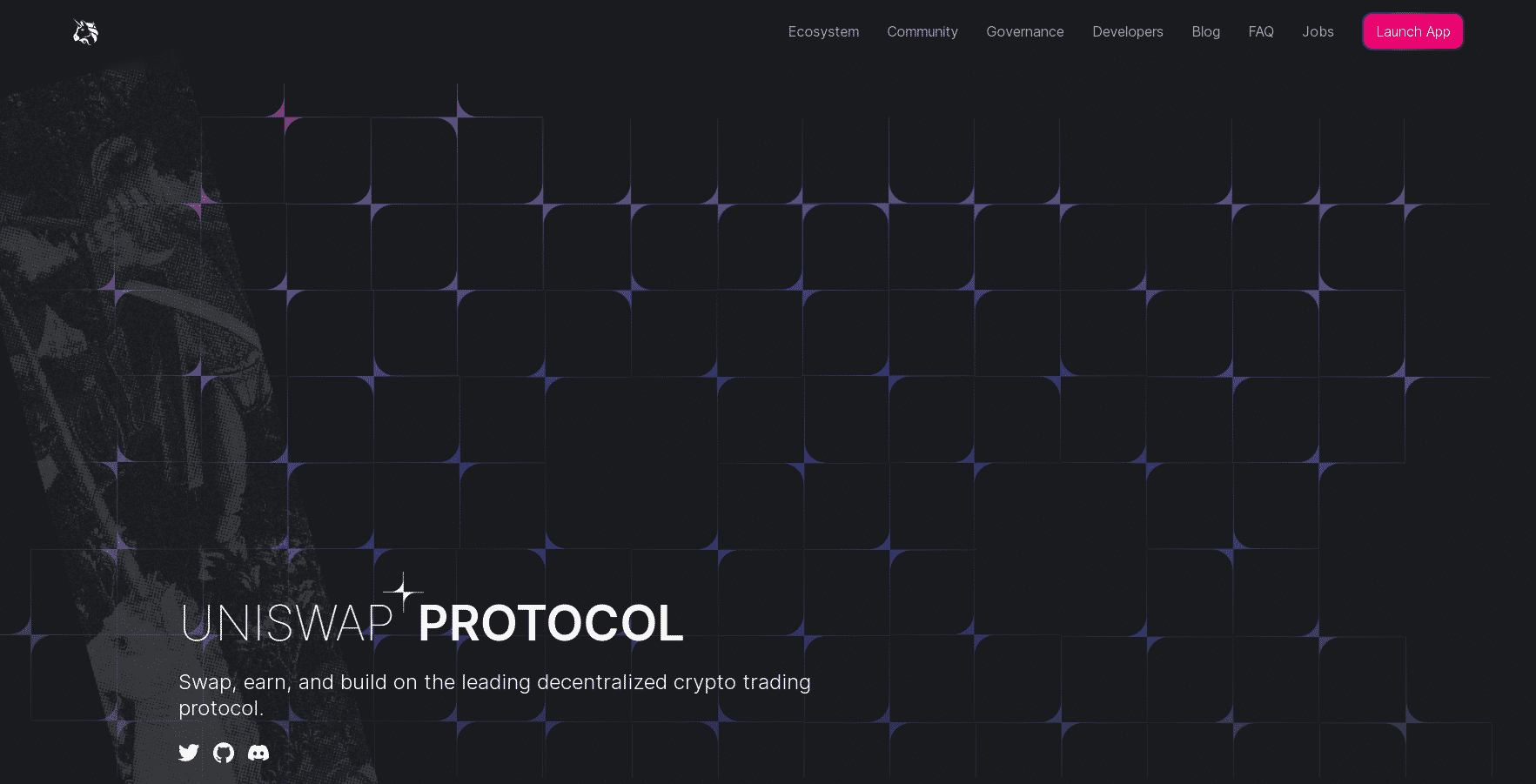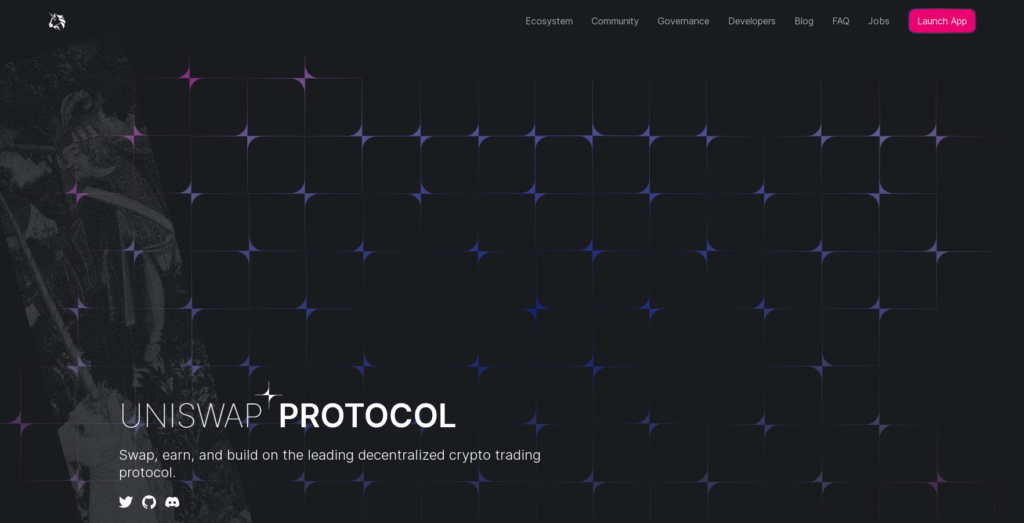 This is a popular decentralized exchange (DEX) on Ethereum. It differs from centralized exchanges in that it never takes ownership of users' funds. The exchange utilizes the automated market maker (AMM) model. This means that the matching of orders is controlled by smart contracts, as opposed to a traditional order book system.
In the traditional system used by CEXs, crypto exchange prices are driven by demand and supply. In the AMM system, the DEX users are incentivized to stake their coins in liquidity pools, providing the funds required to complete transactions. An algorithm then sets the prices of each asset in the pool.
Chainlink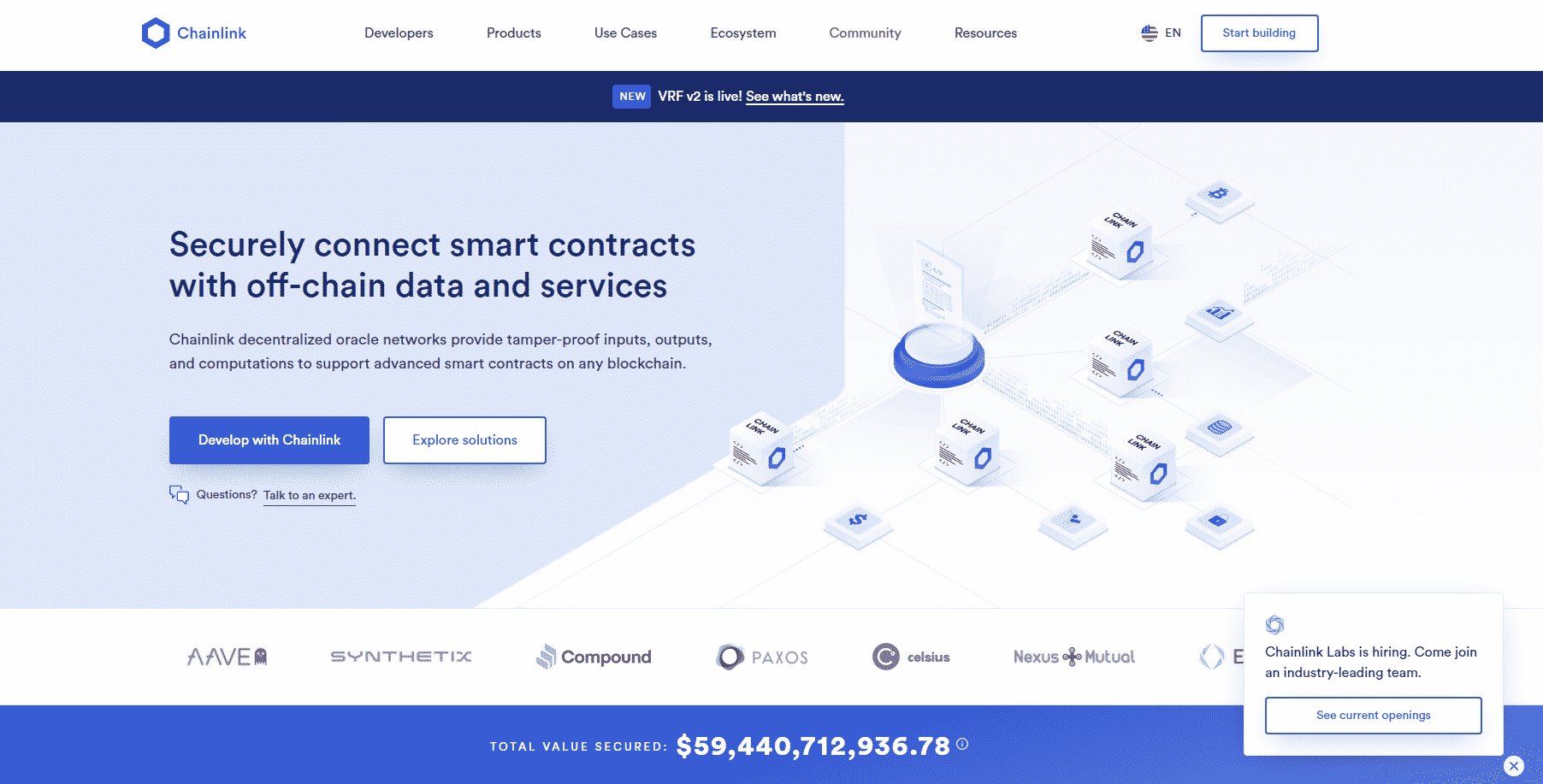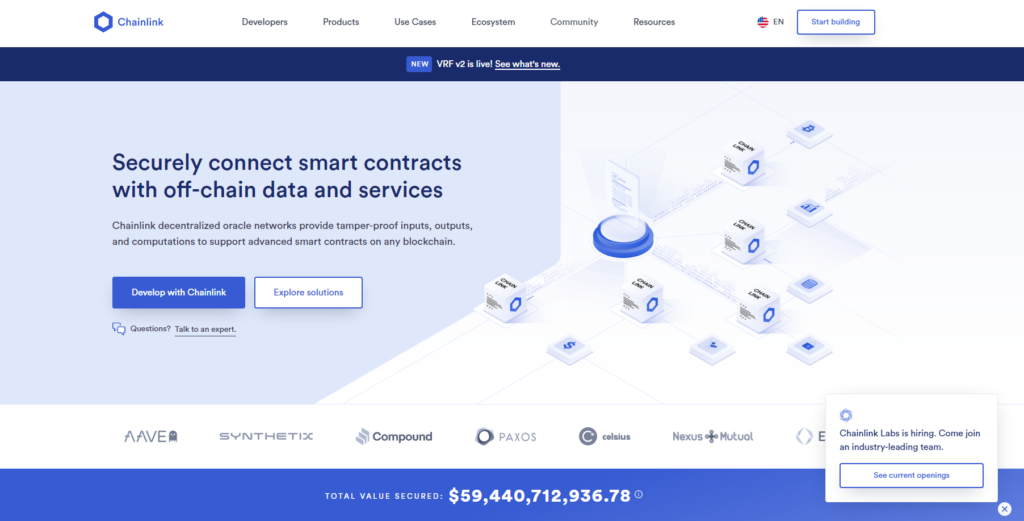 This is a system of oracles that supplies blockchains with external, real-time data. This could be weather patterns, election results, or pricing information. It does this by incentivizing computers from around the world (nodes) to provide its oracles with accurate information. The coin used as an incentive is the platform's native token, Link, which also pays for other services on Chainlink. These oracles then transmit the acquired information to blockchains, which can then be utilized to automate and decentralize real-life processes. For instance, an insurance company may utilize smart contracts to pay out claims made from a hurricane.
Axie Infinity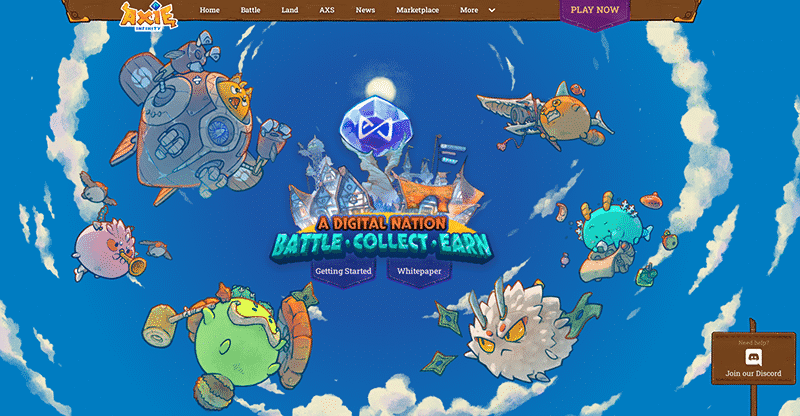 This is a play-to-earn game that is designed in close resemblance to the popular Pokemon game that caught the internet by storm a few years back. In this game, players collect, breed, and fight special characters called Axies. In return, they earn Smooth Love Potion (SLP) rewards. What's more, these Axies can also be traded as NFTs in the game's marketplace, as well as virtual real estate on the game.
Since Ethereum is plagued by congestion and high gas fees, NFT transactions in this game occur on a sidechain called Ronin. The game also utilizes the Axie Infinity Shards (AXS) token, which carries voting rights to governance decisions on the platform.
Aave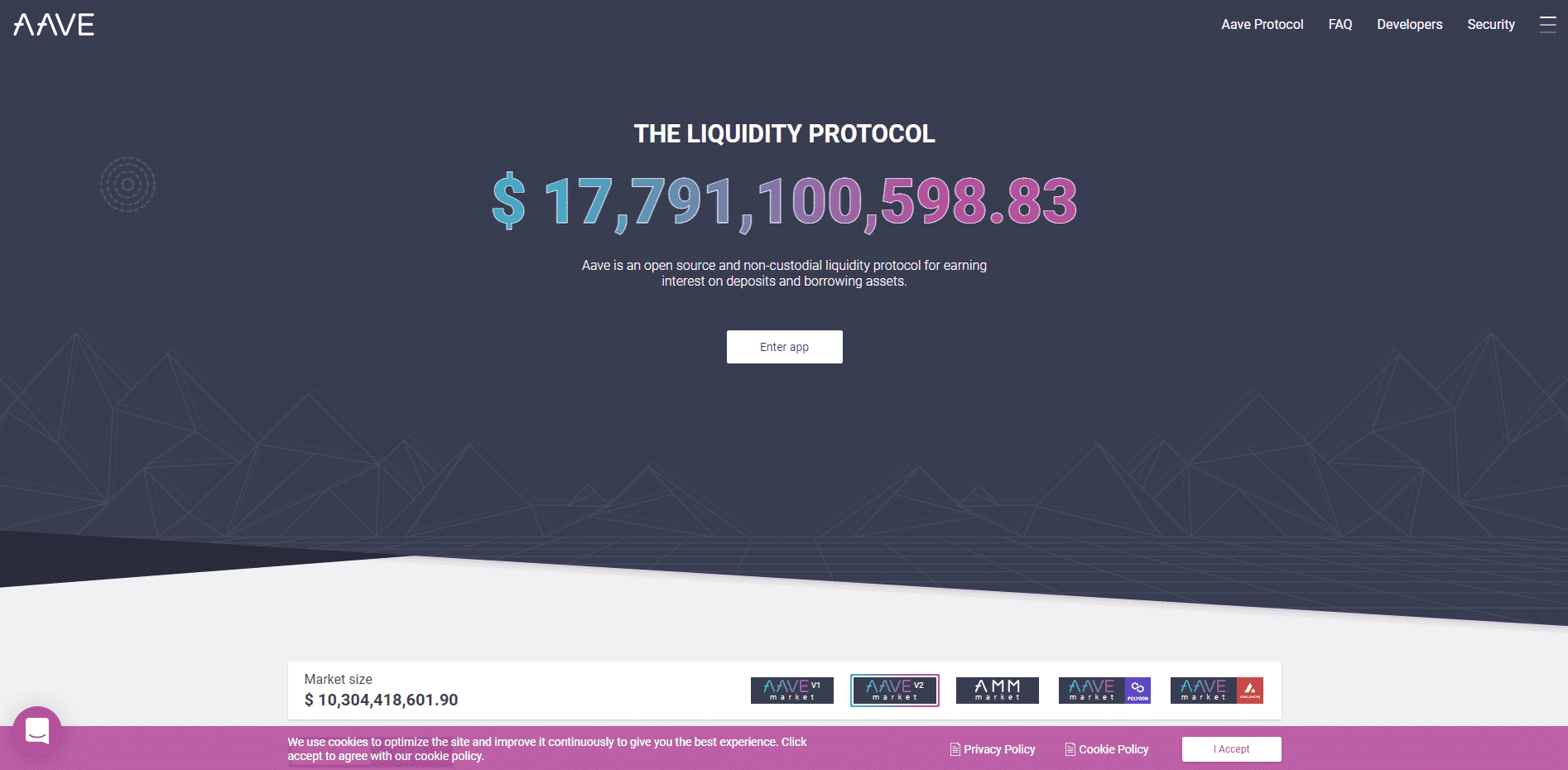 This is another lending platform hosted on the Ethereum blockchain. On it, users can lend crypto and earn interest or borrow tokens which allows them exposure without actually owning said tokens. To do this, users create lending pools on the platform. Lenders deposit their funds into these pools and get aTokens that earn interest. Borrowers then take out loans from these pools, but they first have to post collateral. The good news is you can post collateral in one coin and borrow another.
If you borrow Aave, the platform's native token, you do not pay transaction fees. Additionally, if you post the coin as collateral, you get a discount on the fees applicable to you. It also allows you to borrow more than those who posted collateral in other tokens.
SushiSwap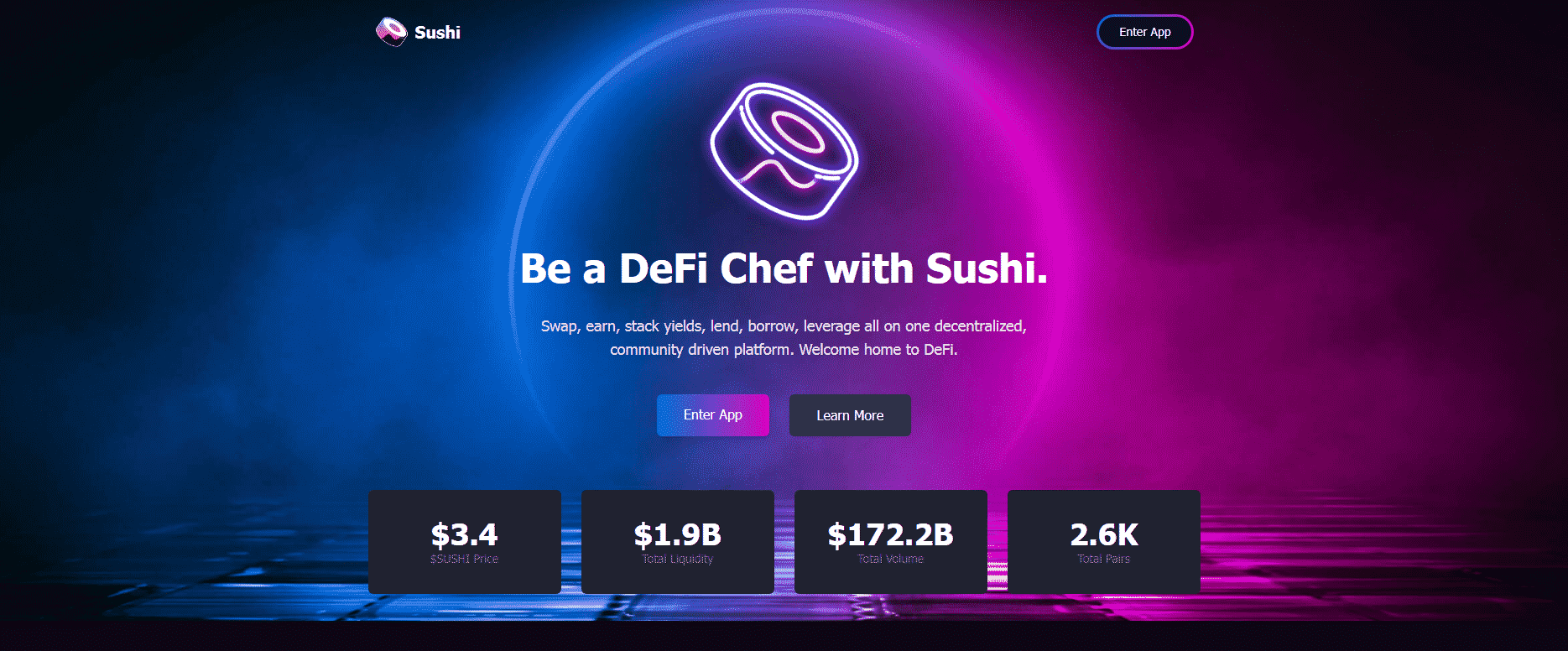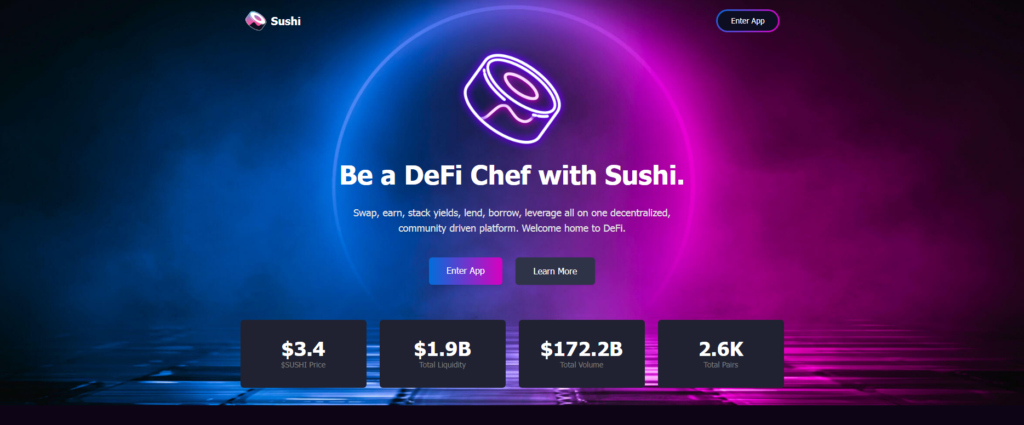 This is a decentralized exchange that emerged as a competitor to Uniswap. It is powered by its native Sushi token, and it utilizes the automated market maker (AMM) model. Like its predecessor, it uses liquidity pools to enable the matching of orders using smart contracts. To that end, fiat currencies are not accepted on SushiSwap – you can only exchange crypto for crypto.
Users are incentivized to send cryptocurrencies in pairs to liquidity pools on the platform. They are then awarded liquidity provider (LP) tokens whenever anyone trades the crypto pairs in that pool. They can also deposit these LP tokens into yield farms which earn interest annually.
OpenSea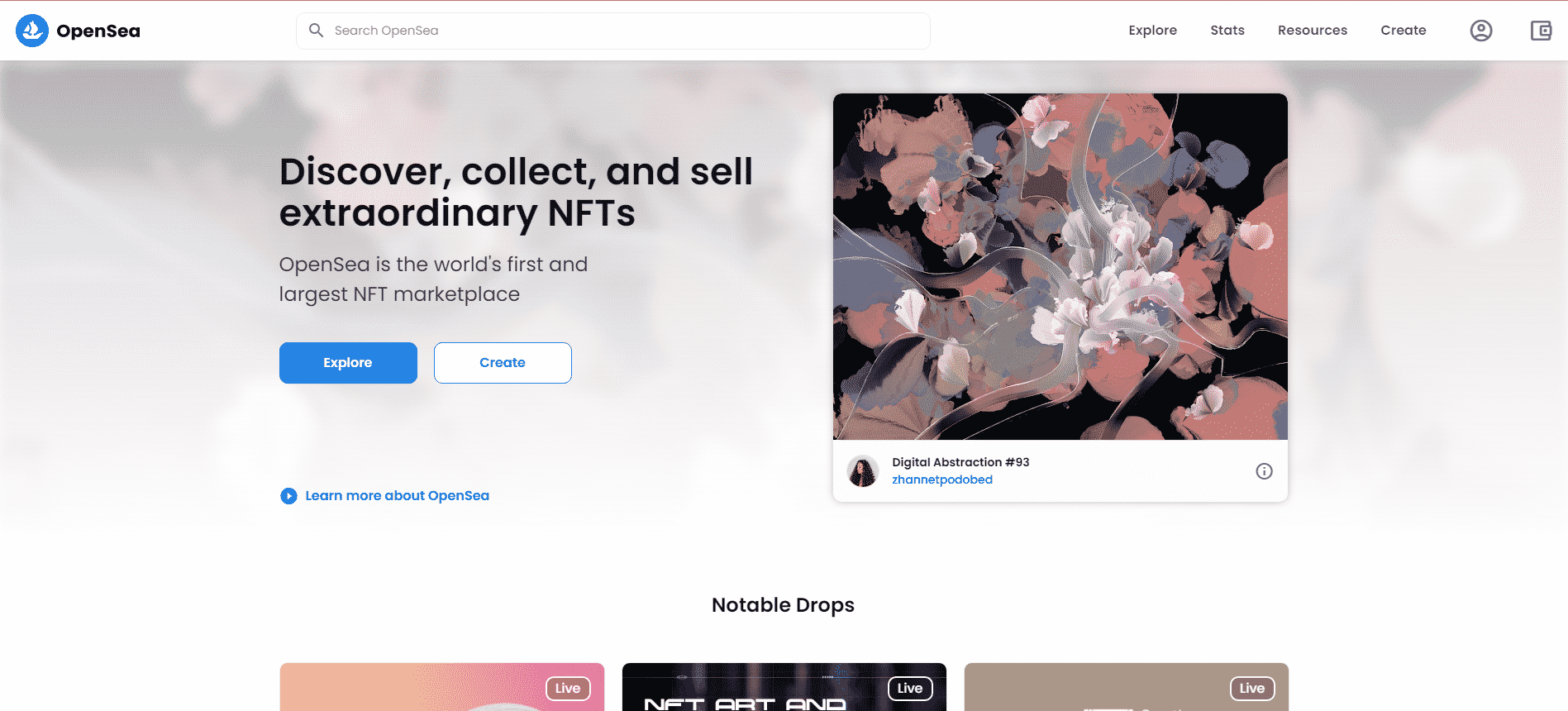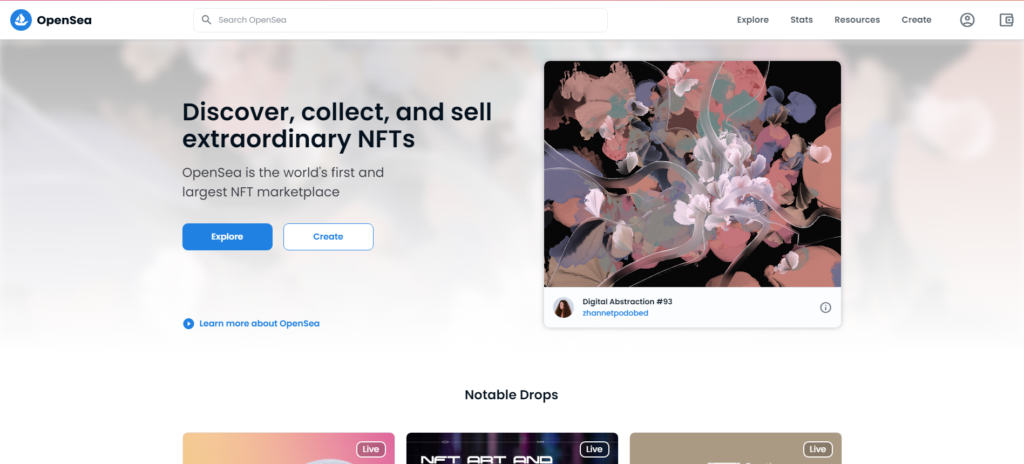 This is a popular NFT marketplace hosted on Ethereum. In addition to trading NFTs on the platform, users can also mint (which is the process of creating NFTs) their own tokens on the platform. To do this, they need only create a collection, after which they can upload files of the accepted formats, pay the minting fees, and voila, their NFTs are created.
The platform also allows users to create their own marketplaces. Here, they can sell their tokens, fundraise for their projects, or airdrop tokens to their clients. OpenSea is also compatible with Polygon, which enables creators to mint NFTs on the much cheaper and faster blockchain.
Decentraland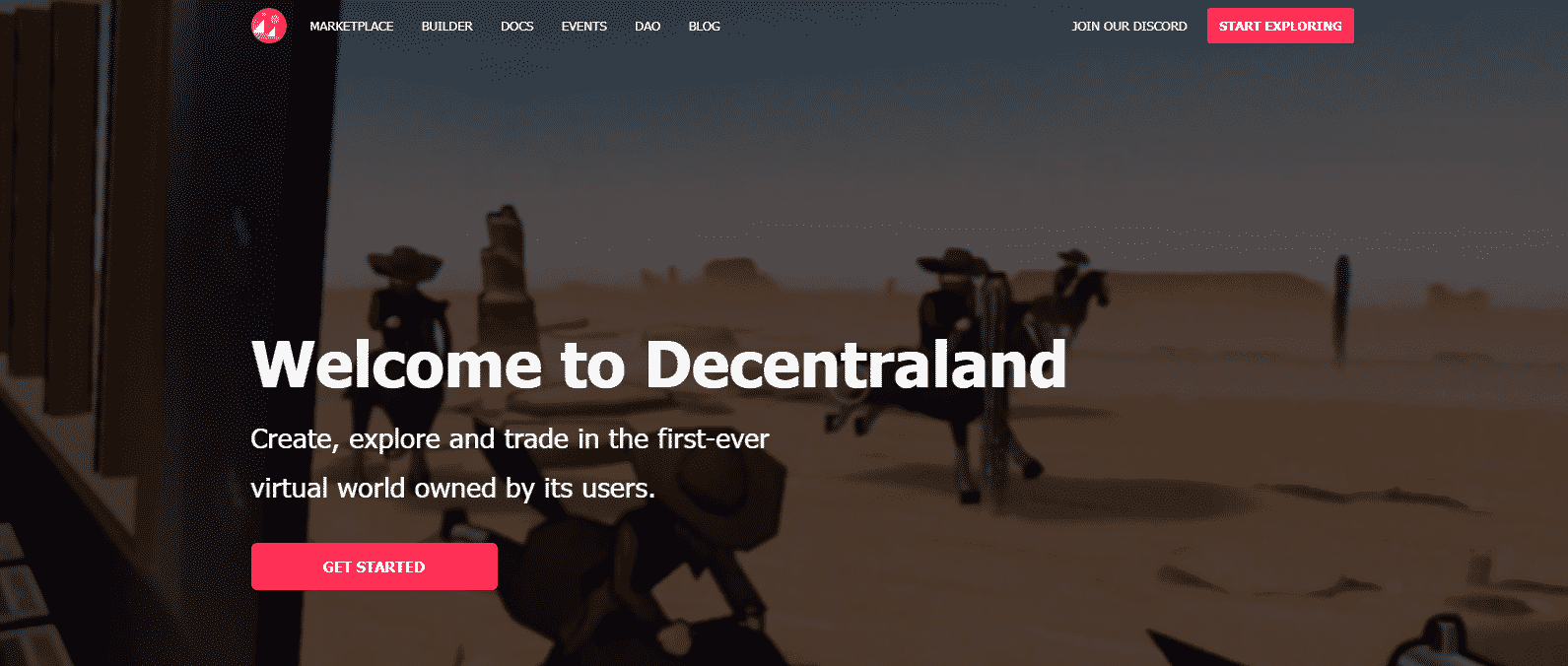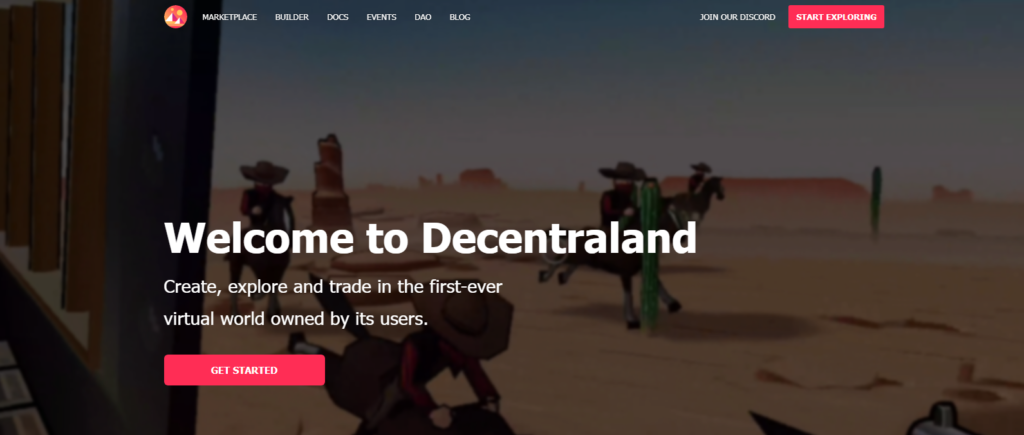 This is a metaverse project that allows users to own and develop virtual pieces of real estate. Essentially, it is a virtual world containing 90,601 plots of land. Once a user buys land on the platform, they can go on to build anything on them and charge visitors for using the facilities. What's more, owners of land plots that share a common theme can join forces to form a district. This newly-formed community can then be governed using a voting system called Agora. The native token of this platform is MANA.
Conclusion
Ethereum was the first blockchain to enable smart contracts in its ecosystem. This allowed for the creation of decentralized apps on the blockchain, and it currently holds the record for the most dApps hosted on a blockchain. However, it is important to remember that Ethereum is, after all, an open-source platform. This means that some projects on it are purely experimental, and they could turn out to be scams.