Presently, well over 18 000 cryptocurrencies exist, meaning that the average investor nowadays is buying more than one coin for diversification purposes.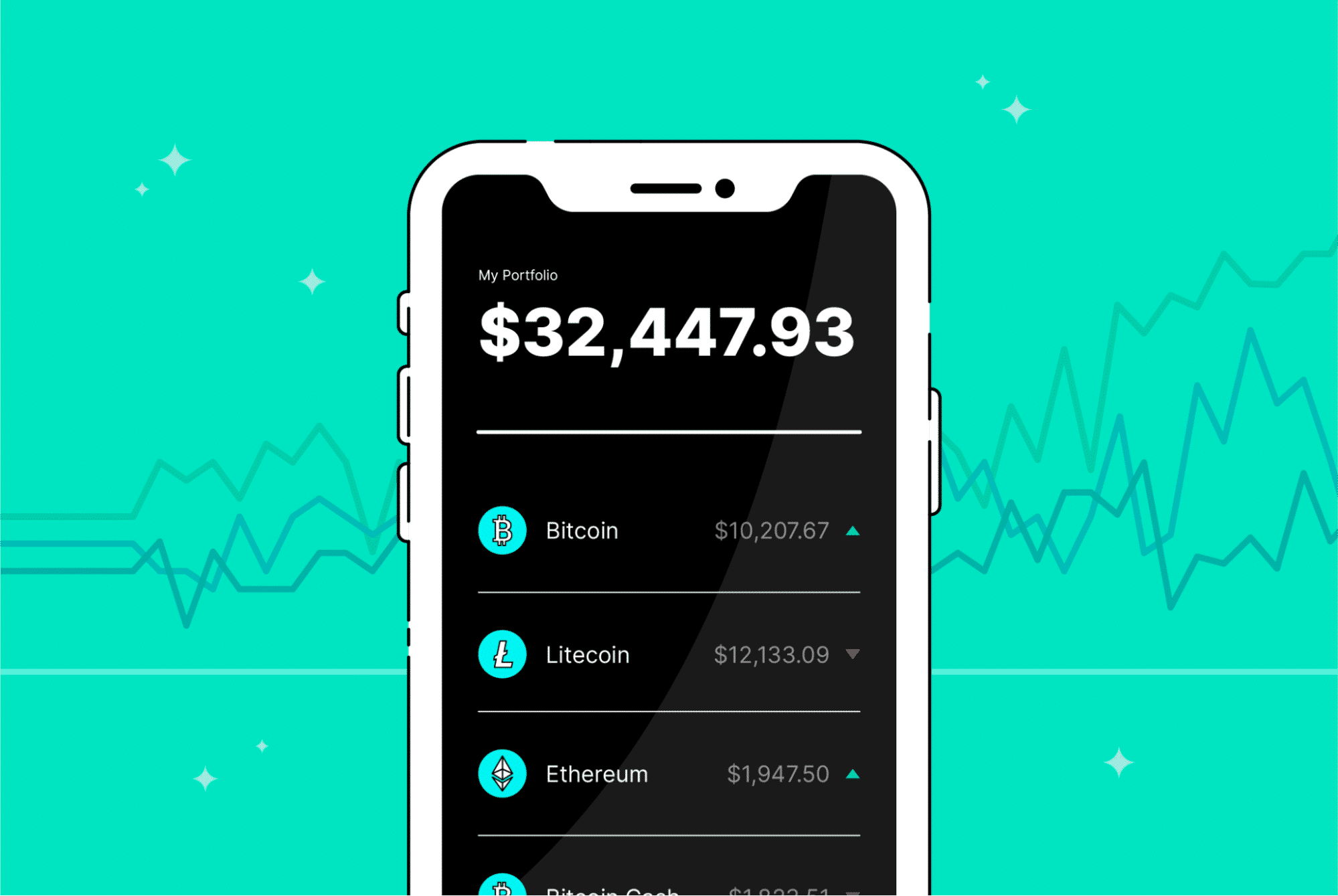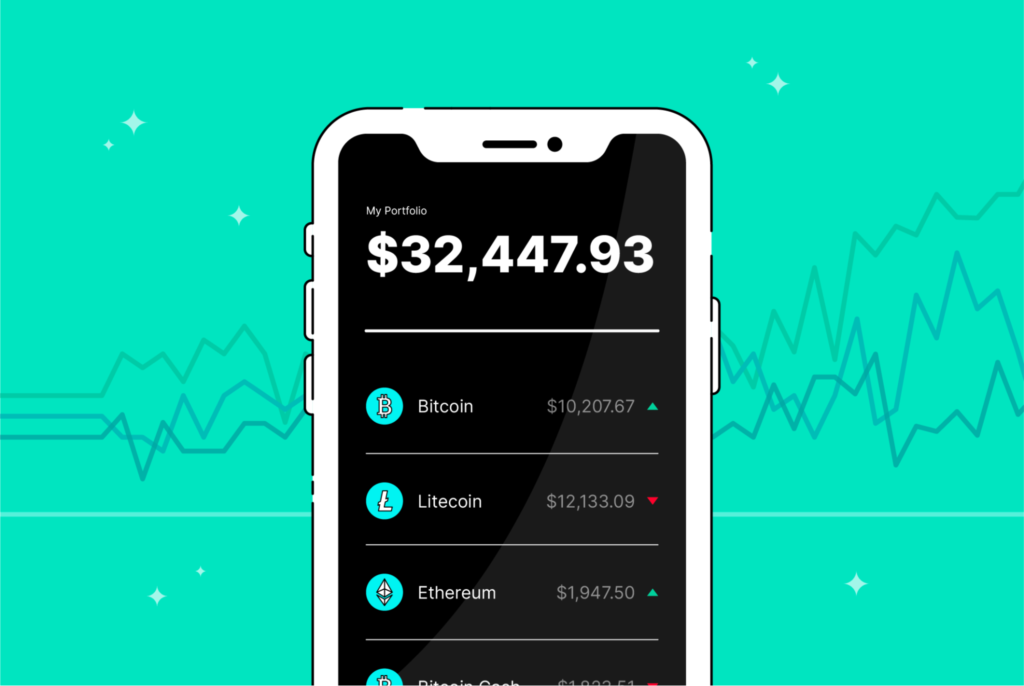 Presently, well over 18 000 cryptocurrencies exist, meaning that the average investor nowadays is buying more than one coin for diversification purposes.
As this collection of investments grows across different platforms, so does the complexity of managing it; this is where a crypto portfolio tracker comes in. Regardless of your investing horizon, one desires to track their overall crypto worth in one place, hence the popularity of such tools.
So, in this article, we'll explore more about what a portfolio tracker in crypto is and the top 5 options to explore.
What is a crypto portfolio tracker? (And why you need one)
A crypto portfolio tracker is a mobile or web-based application enabling users to track and manage a wide range of cryptocurrencies from different sources under one roof. These rely on third-party API (application programming interface) aggregators to pull data from various connected feeds.
In this way, you can see your current overall balance, breakeven, trade history, PnL, and other useful analytical information from a single dashboard. The most advanced trackers will go a step ahead by providing methods to improve your portfolio and identifying patterns of success and failure.
So, why the need for a tracker in cryptocurrencies, you may ask? Unlike many other financial instruments, this asset class trades around the clock and is particularly volatile.
This means that cryptocurrencies are often a fast-paced environment where gains and losses can be magnified in a blink of an eye. Without an efficient way to track all your invested coins in one place, managing them can become time-consuming and lead to missed opportunities.
Aside from the systematic insights, these tools can provide a better way for you to present your financial situation to someone like an accountant or financial advisor.
Bitsgap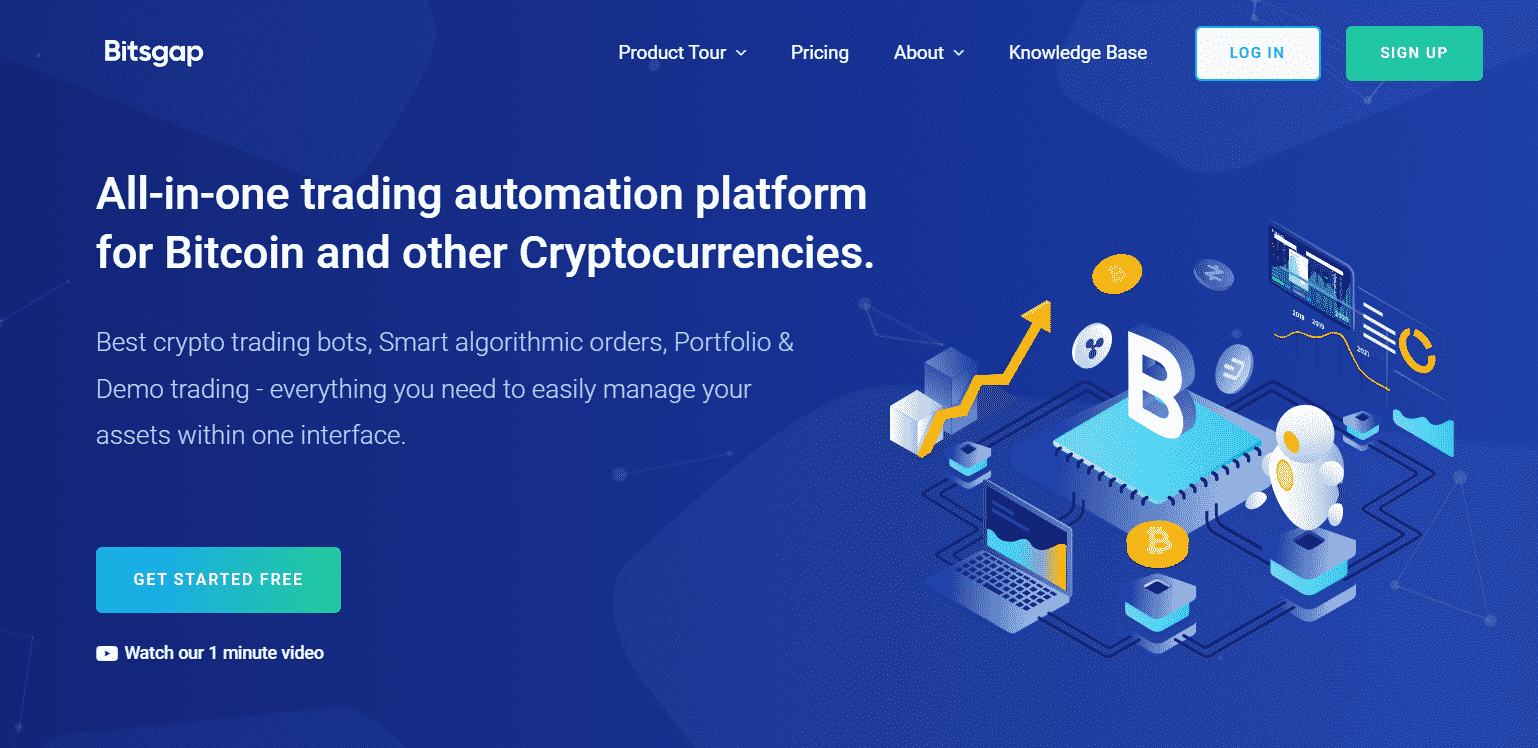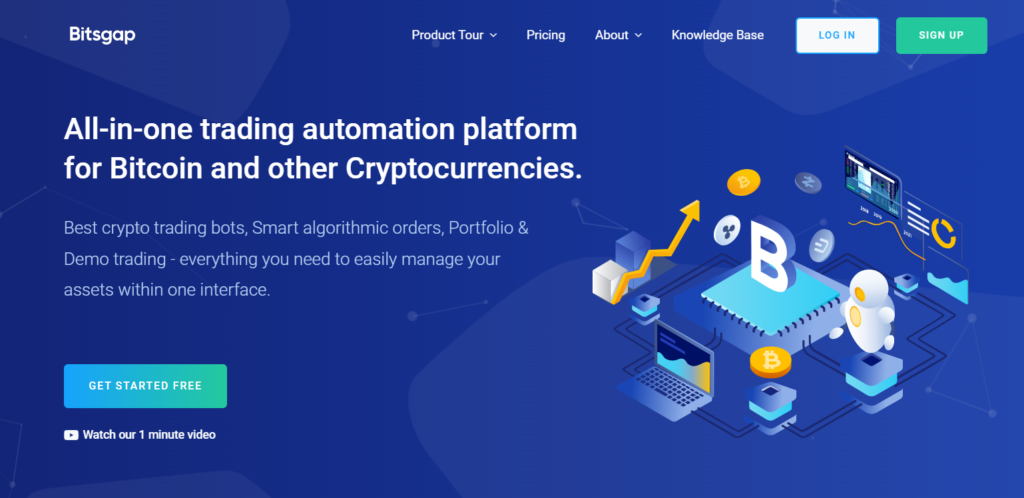 Bitsgap is a multifaceted platform for trading, wealth management, and demo trading. It can easily meet the needs of beginners trying their hand with the volatile crypto assets for the first time in the demo account, as well as those of experienced traders who have their tested strategies they would like to automate.
The secure data sharing protocol allows for smooth, safe, and seamless funds tracking based on the data from multiple sources, including wallets and exchanges. The software is compatible with all the major centralized and decentralized, such as Binance, Gemini, KuCoin, Coinbase, Houbi, Bitfinex, Kraken, FTX, etc.
To enhance the crypto portfolio, the platform has a wide range of customized trading bots following specific strategies and an extensive knowledge base with detailed instructions on how anyone can create their own crypto trading bot (or expert advisor) with any coding knowledge.
Delta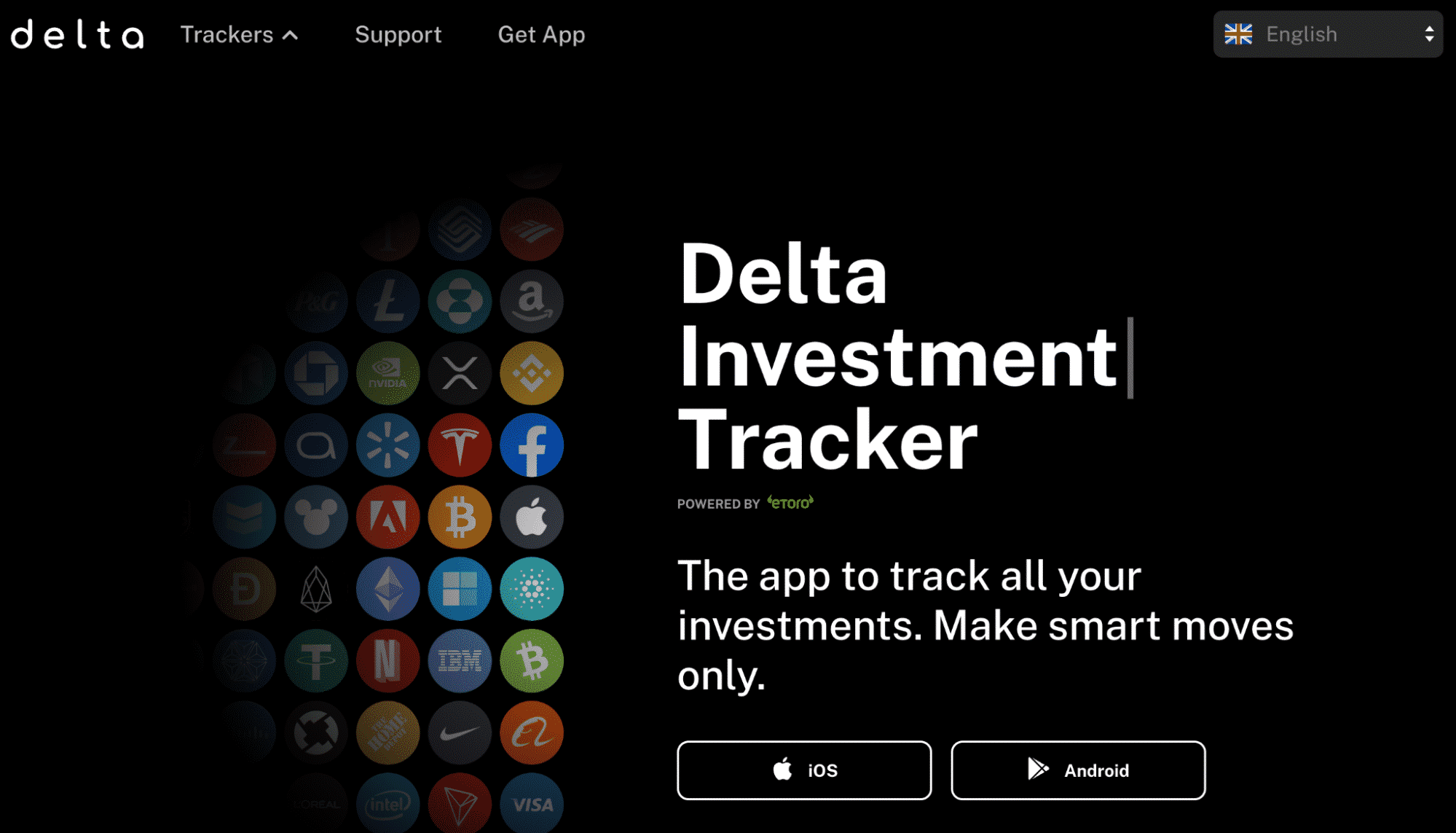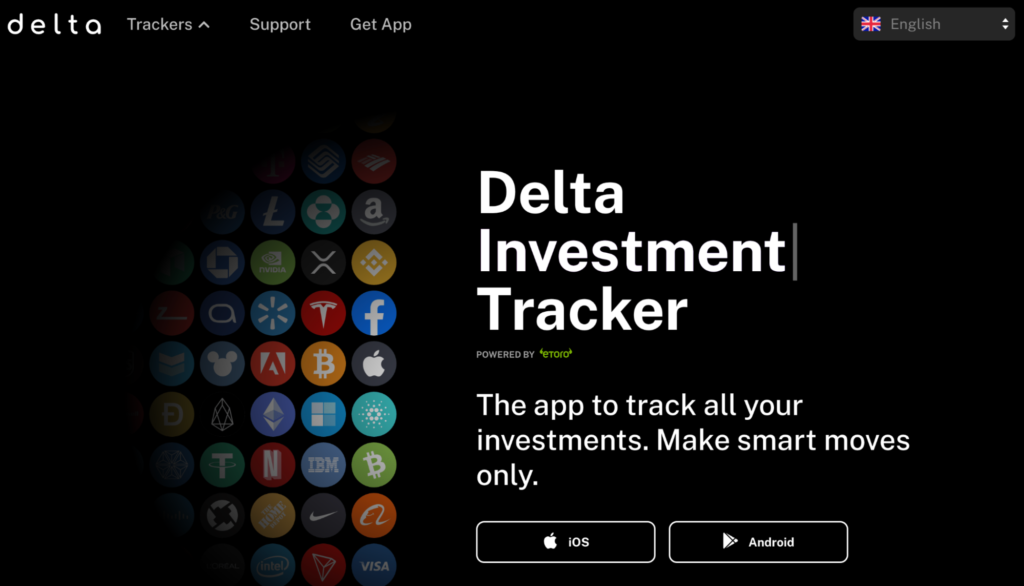 Delta is a multi-asset investment tracking app permitting users to manage many financial instruments (aside from cryptocurrencies) like securities like stocks, ETFs, indices, futures, bonds, and forex.
This coverage of several markets is one of the reasons Delta tops our list, billing itself as an 'all-in-one investment tracker.'
Delta offers an aesthetically-pleasing, intuitive platform where you can get in-depth analytics of your investments by seeing your trade history, total profit/loss, asset source, asset location, etc.
This app is available as a mobile download for Android and iOS users and comes in a free and paid version (Delta PRO).
With PRO, users gain perks like more advanced metrics, live prices (without needing to refresh), syncing up to 5 devices, and unlimited connections to exchanges/wallets. This subscription costs around $8 monthly or $50 yearly, depending on your region.
Kubera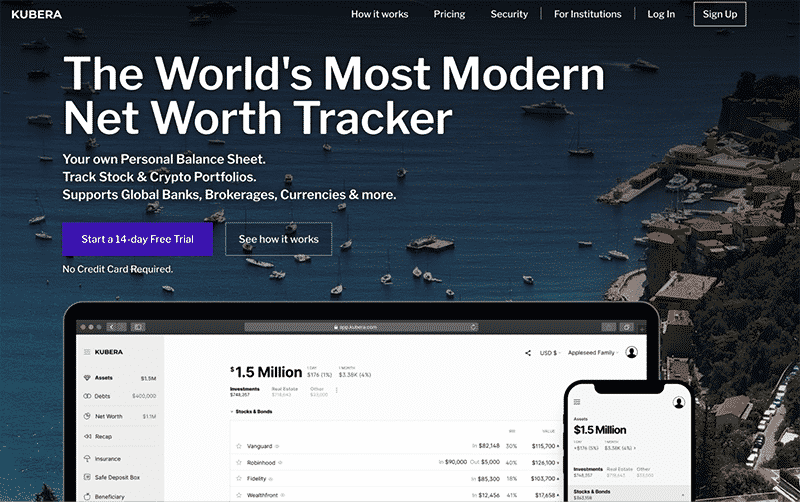 In Hindu culture, Kubera is deemed the god of wealth, a fitting name for an app describing itself as 'the world's most modern net worth tracker.' Kubera tracks numerous financial products ranging from bank accounts, credit cards, and loans to, of course, crypto portfolios.
For the latter, Kubera can pull all the latest balances from countless wallets, blockchains, and exchanges. Moreover, Kubera additionally allows users to follow the prices of their NFT collections.
Interestingly, you can also track and manage the value of vehicles (cars, trucks, etc.), metals (like gold, silver, etc.), real estate, and even web domain names.
With all these different assets, you can see a snapshot of your portfolio in analytical detail over days, weeks, months, quarters, or years. Kubera provides a 14-day free trial for first-time users before going on a paid plan, which costs $15 monthly or $150 yearly.
Customers can use the app on smartphones (Android and iOS) and desktops.
CoinStats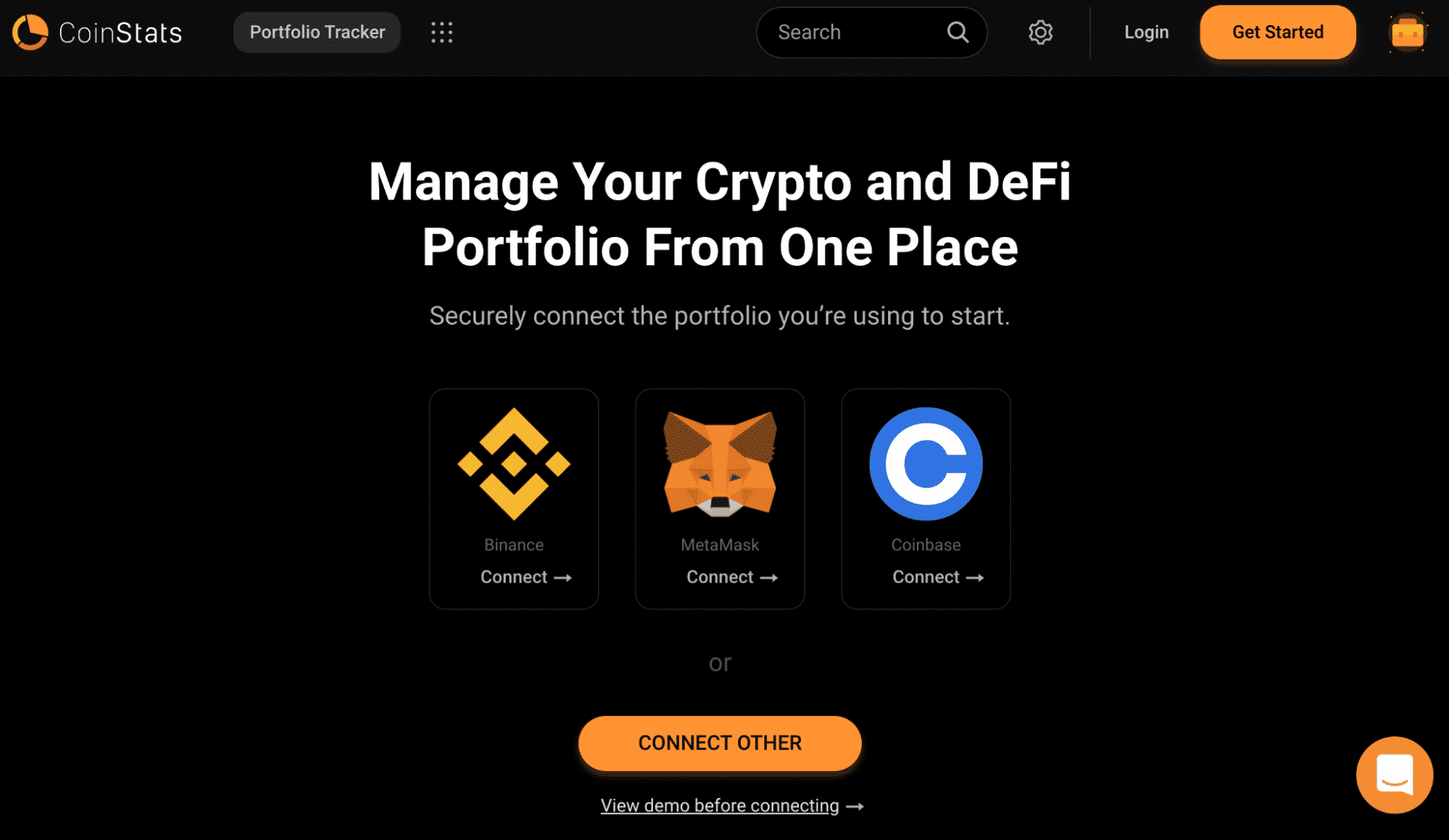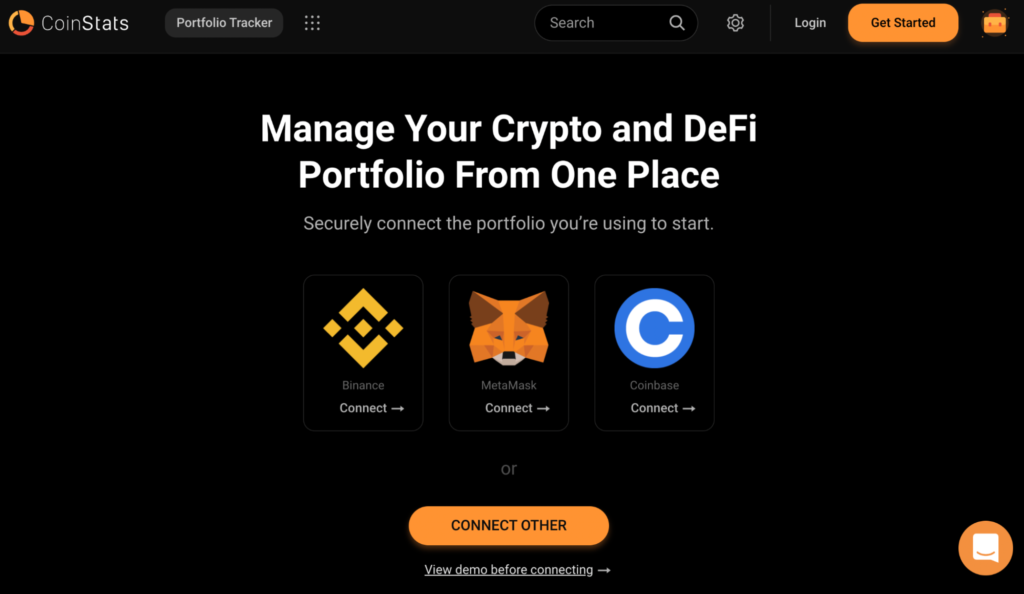 It's now time for a popular portfolio management interface that's purely crypto-focused. CoinStats was founded in 2017 and is the all-in-one platform for investors to manage all their cryptocurrencies and DeFi (decentralized finance) assets.
It works across your laptop, desktop, or mobile phone. To date, the founders claim CoinStats manages over half a trillion in portfolios with more than 1.5 million users globally. The platform is compatible with hundreds of crypto exchanges/wallets and thousands of digital currencies.
Furthermore, CoinStats has an in-built wallet where you can buy and sell coins and earn a yield of up to 20% yearly on your crypto. This app is free to use but has two subscription packages, Pro and Premium, offering a few additional features.
Pro and Premium will set you back $41.88 (or $4.99 monthly) and $167.88 per year (or $19.99), respectively.
Altrady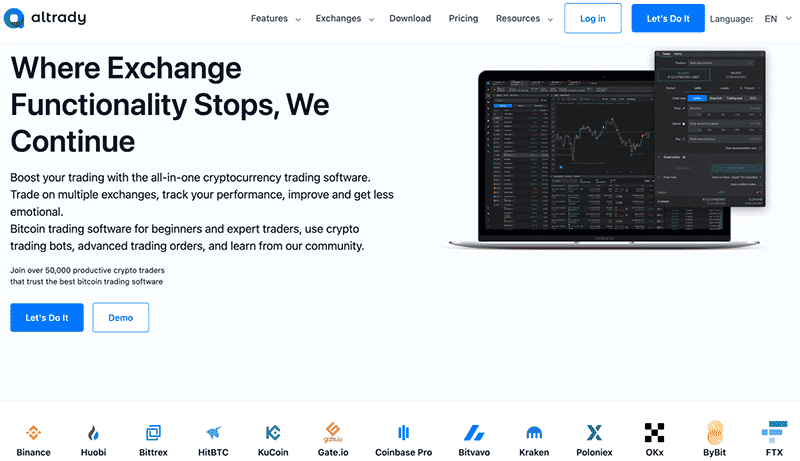 Altrady is an all-encompassing crypto trading software with many discovery, execution, and analytical add-ons. The service's primary product is a subscription-based program where one trades and manages digital currencies across multiple exchanges (11).
Among its diverse range of features is a comprehensive portfolio management tool where investors examine their digital assets across platforms like Binance, Coinbase Pro, Kraken, OKX, and FTX.
Their tracker provides a highly detailed and well-organized presentation of a user's crypto holdings that is competitive with other services. Altrady works on a supported browser, Windows, Mac OS, Linux, Android, and iOS operating systems.
Like Kubera, Altrady offers a 14-day free trial for new customers who will eventually need a paid plan (of which three are available) to unlock all the platform's features. Price-wise, you'd be spending between $18.87 and $60.45 (both paid annually), depending on the chosen package.
CoinMarketCap Portfolio Tracker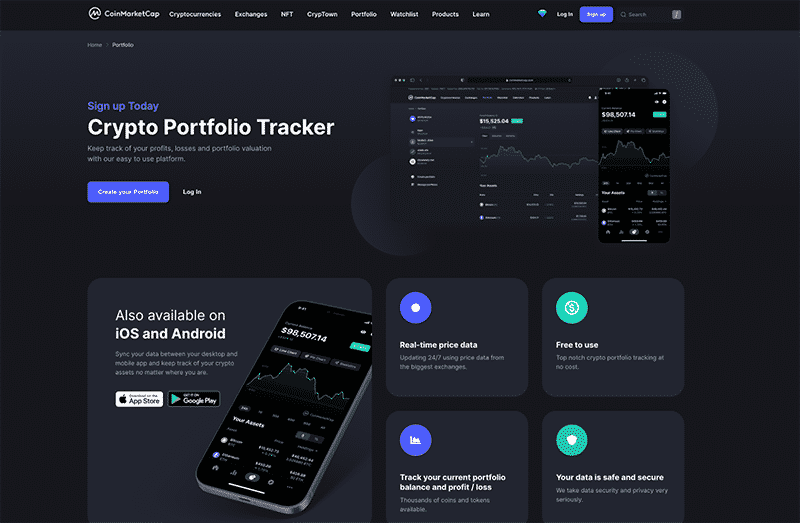 Initially founded in 2013, CoinMarketCap is perhaps the most well-known crypto market data aggregator globally. Among its broad features is a free-to-use portfolio tracker with real-time price data from over 18 000 cryptocurrencies and hundreds of centralized/decentralized exchanges.
The platform has advanced data charting tools helping you with things like future trades, watch list creation, price notifications, and more. CoinMarketCap is also a great place to educate yourself at all experience levels on crypto and stay abreast of the latest news.
This tracker is available as a browser application or a mobile app downloadable from the Google Play Store and App Store. While it's one of the more stripped-down trackers (hence the free cost), it's worth looking at, considering the ample amount of data CoinMarketCap offers at no charge.
Curtain thoughts
The old-school way some use for tracking is with a spreadsheet. While this method is costless, it is understandably arduous, time-consuming, and inefficient. Therefore, the serious crypto enthusiast with many coins may consider signing up for a crypto portfolio management tool.
Investing experts often speak of the importance of being diversified but rarely about keeping tabs on such without being overwhelmed. This is where a crypto portfolio tracker is highly beneficial to better track and manage your crypto investments.