2-Period RSI strategy is a common trading strategy that traders, as well as forex expert advisors, leverage to squeeze profits, while trading a wide array of securities in the capital markets. A brainchild of Larry Connors, the simple forex strategy, can be used to supplement other trading strategies such as scalping, trend trading, or hedging.
2-Period RSI Strategy Basics
The trading strategy gains its popularity on its ability to make it possible for technical traders as well as FX Expert Advisors to identify ideal entry and exit points in the market. Based on the relative strength index, the strategy finds excellent use in trend trading as it can identify oversold and overbought market conditions.
The relative strength index as an essential forex trading instrument, has readings of between 0 and 100. The 2-period RSI strategy depends on these readings to ascertain overbought and oversold conditions. In this case, automated trading tools, as well as independent traders, look for buy opportunities whenever the reading on the RSI indicator is below 10. Likewise, one would look for short-selling opportunities when the RSI reading is above 95.
The forex strategy finds great use when dealing with a long term trend. In addition, it is not effective in identifying major tops and bottoms.
2-period RSI strategy Basics Steps
Step 1: Identifying Underlying Trend
The first step in using the 2-period RSI strategy to squeeze some profits entails identifying the major trend. As a money-making hack using this forex strategy, it is important to use the 200-day simple moving average to identify the underlying long term trend.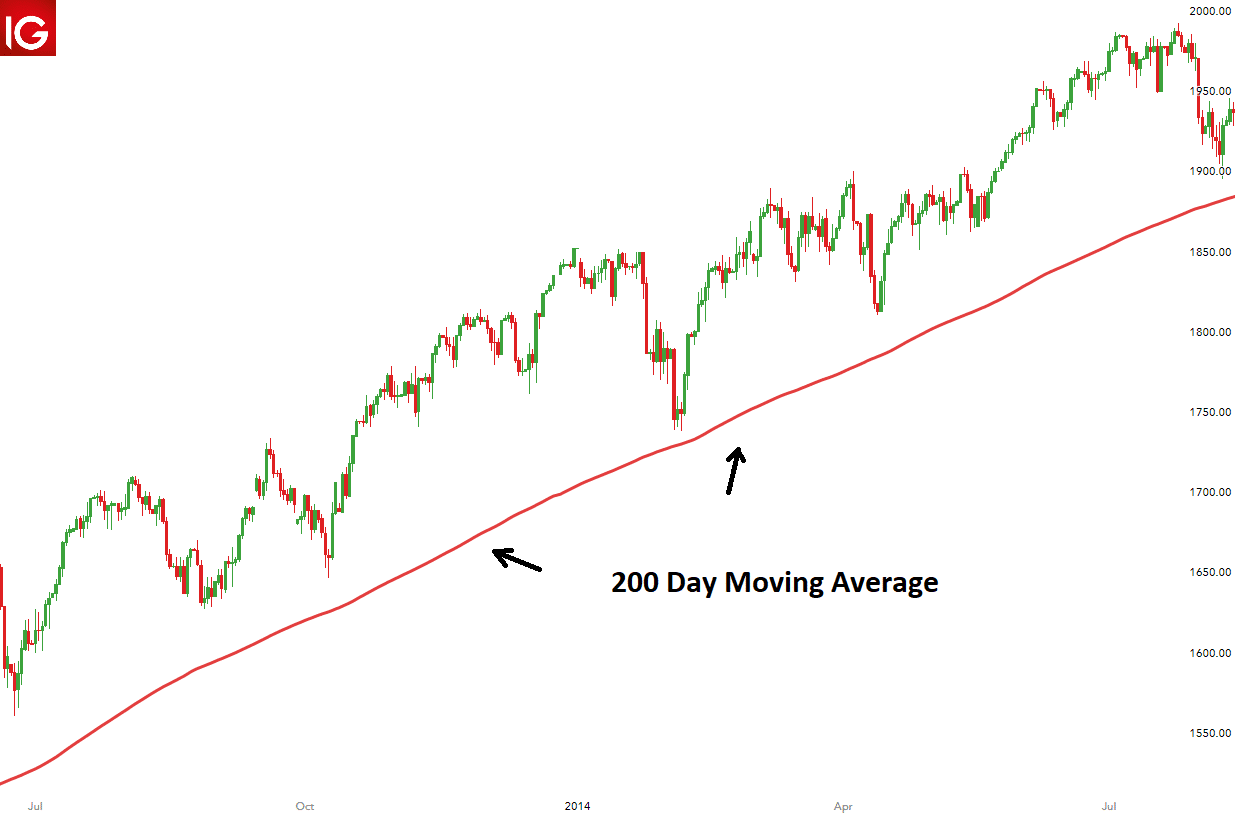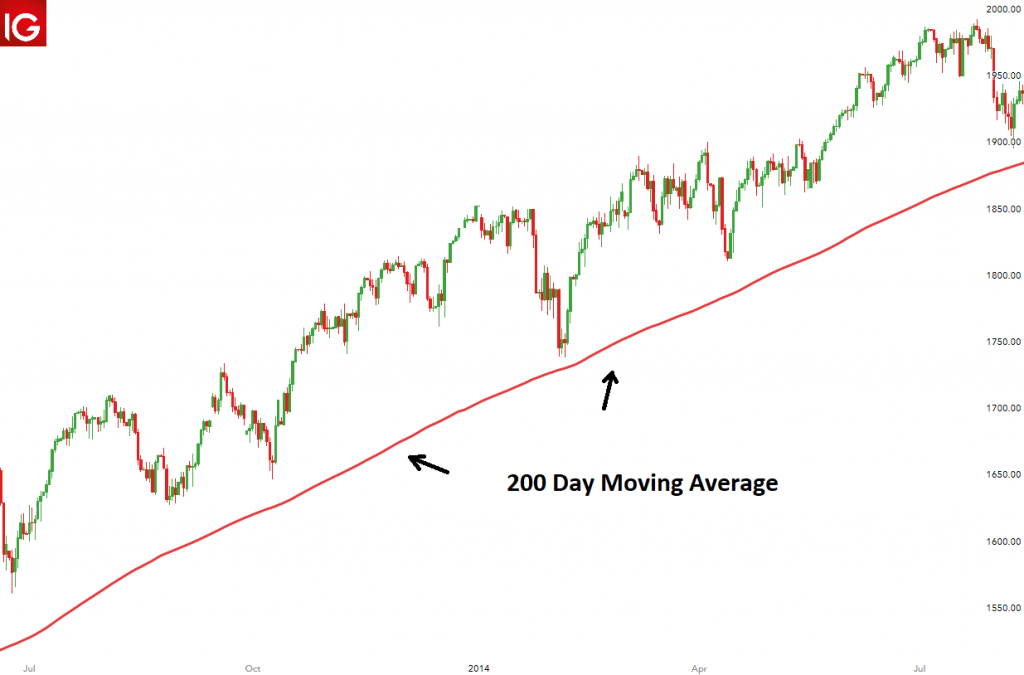 Likewise, if the price is above the 200-DMA on the daily chart, then the underlying security is considered to be in an uptrend, according to Connors. In this case, traders, as well as forex robots, would look for buy opportunities while leveraging the 2-period RSI forex strategy.
Similarly, whenever the price is below the 200-day simple moving average, the underlying security is billed to be in a downtrend. In this case, a trader or a Forex EA would look for selling opportunities.
Step 2: Identifying Buy and Sell Opportunities
The next step entails using RSI as one of the best forex indicators for automated trading or manual trading to identify buy and sell opportunities along with the bigger trend. According to Connors, traders should look for sell opportunities whenever the RSI indicator is above 95.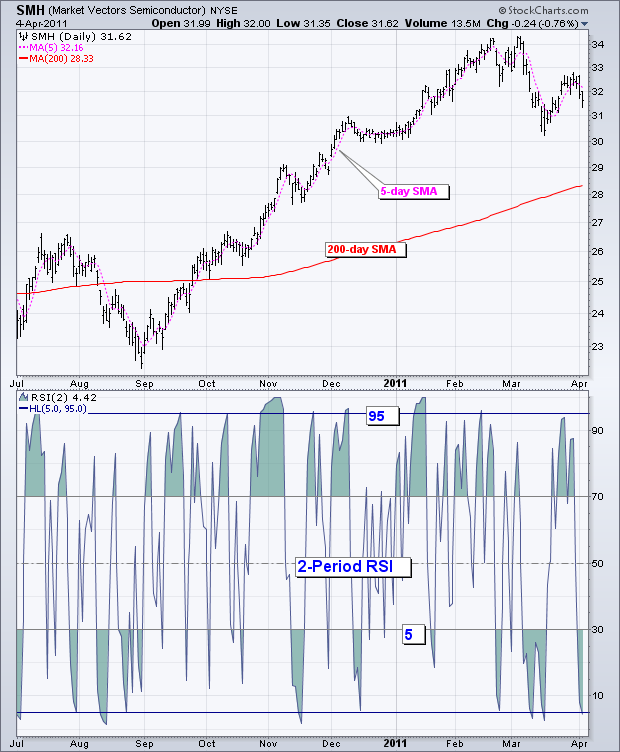 According to Connors, returns tend to be much higher whenever one sells a security when the reading in the RSI is above 95 and not 90, given the extreme overbought conditions. In addition, the proprietary trading strategy developer found that returns tend to be much higher when buying a security when the RSI reading is below 5 and not 10.
RSI readings below 5 are most of the time associated with extreme oversold conditions. Conversely, prices tend to correct higher on traders' Automated FX Trading tools taking advantage of the unique market opportunity.
Step 3 Actual Buy and Sell
Once buy and sell opportunities have been identified based on RSI readings, the next step entails carrying out the actual buy and sell. Timing, in this case, is of great essence as an important forex trading skill while using this RSI strategy.
According to Connors, trades, be it short or long, should be opened before the close of the underlying candlestick. In this case, a trader or an automated forex trading tool always stands a higher chance of generating higher returns on prices gapping in the direction of the trade.
However, traders or forex trading instruments can wait for a new candlestick to open as it tends to give more flexibility and can improve on entry levels.
Step 4: Exit Point
Once a position, be it long or short, is opened, it would be wise to think of an exit strategy. In this case, the strategy will make it possible to lock in as much profit as possible. Similarly, the exit strategy would limit the losses accrued should a trade go against you.
In case of a short position, it would be wise to exit the position once price moves below the 5-day simple moving average to lock in profits generated. Likewise, in case of a long trade, one would lock in profits once price moves up and closes above the 5D simple moving average.
Bottom Line
2-period RSI strategy is an ideal short term forex strategy for traders looking to generate quick profits through scalping or news trading. The trading strategy leverages the relative strength index indicator to identify overbought and oversold conditions.
Similarly, short positions are opened whenever a signal candle occurs in overbought conditions indicating that price is about to reverse downward. Likewise, short positions are opened, whenever a signal candle in the form of a bullish candlestick occurs whenever the price is in oversold conditions below the 95 RSI indicator reading.